Truex likes chances to move through 3rd round of playoffs
October 28, 2015

CHARLOTTE, N.C. (AP) Martin Truex Jr. knows few expected him to make it out of the first round of NASCAR's playoffs. As he prepares for the third round of the Chase for the Sprint Cup championship, Truex insisted he and his team always believed they'd make it this far.
Truex, in his second year with Furniture Row Racing, goes to Martinsville Speedway for Sunday's race trying to position himself for a chance to run for the Sprint Cup title. The field of eight has three races ahead to qualify for the championship finale, and few predicted Truex would get this close.
''For us when the year started, our goal was to do this. I think not a lot of expectations on us, not a lot of people expect much from us. Most people had us counted out of the first round,'' he said.
He's encouraged about the next three races - Martinsville, Texas and Phoenix - because he feels like those are good tracks for the No. 78 team. Indeed, earlier this season he was sixth at Martinsville, ninth at Texas and seventh at Phoenix.
Yet he still isn't mentioned in conversations about the final four, and few have really taken much notice of the quiet consistency he's used to advance through the first two rounds.
''If people underestimate our chances, that's ok,'' Truex said. ''But I never underestimate this team because we have plenty of talent and fight.''
Truex's worst finish in the Chase so far was 15th at Kansas, but top-10s at Charlotte and Talladega helped push him through the second round. He said he has ''no doubt about it'' that he can win the Sprint Cup title, but knows the next three weeks will be daunting and knows his team must be better going forward.
''I think throughout the Chase, we've probably underachieved,'' Truex said. ''I think just about every race that we've had, we ran better than where we've finished. Those are the things we're looking at fixing. Those are the things we have to do better going forward. Our guys are working hard. We're looking at every avenue on what we can do better. Hopefully we'll be able to put it all together in the next four races.''
---
CINDRIC-MARTINSVILLE: Austin Cindric will drive for Brad Keselowski Racing in the Truck Series race Saturday at Martinsville Speedway.
It will be the first career NASCAR start for the 17-year-old Cindric, who is the son of Team Penske president Tim Cindric.
Cindric has made 28 starts across seven different series in 2015, including ARCA, Red Bull Global Rallycross Lites and the IMSA Continental Series. He won four races in GRC competition this season and became the youngest winner in the Continental Tire Series when he won at Canadian Tire Motorsport Park this summer.
Cindric made two starts in ARCA, at Iowa Speedway and Kentucky Speedway. He was fourth at Iowa and led a combined 56 laps in those two races.
''One of the things I wanted to do at BKR is give talented young drivers an opportunity,'' Keselowski said. ''Austin Cindric already has an incredibly diverse racing background.''
---
KENSETH-MARTINSVILLE: Ross Kenseth will make his Truck Series debut at Martinsville Speedway when he drives for Hattori Racing Enterprises.
It will be Kenseth's second career NASCAR start - he was sixth in the Xfinity Series race at Chicagoland in June driving for Joe Gibbs Racing.
Kenseth also has four ARCA races in his career with an average finish of 3.5, including a win this summer at Michigan.
He tested at Martinsville in preparation for his first Truck Series race.
''We had a good test last week,'' said Kenseth. ''I feel like we've got a good baseline, so hopefully we can pick up where we left off, be competitive, have some speed, go there and have some fun.''
Kenseth learned quickly that tire management will be important Saturday at Martinsville.
''Tire falloff was a little more than I expected it to be,'' said Kenseth. ''It seems like tires will be a big part of the race as throughout a run, the tires fall off quite a bit. You have to move your entry around a good bit, which was surprising to me. It seems that every other big-car start that I've had, tires really weren't that big of a deal. I'm looking forward to that. I've always been a big fan of tire management. I think it puts more of it in the driver's hands, which can be a good thing.''
---
---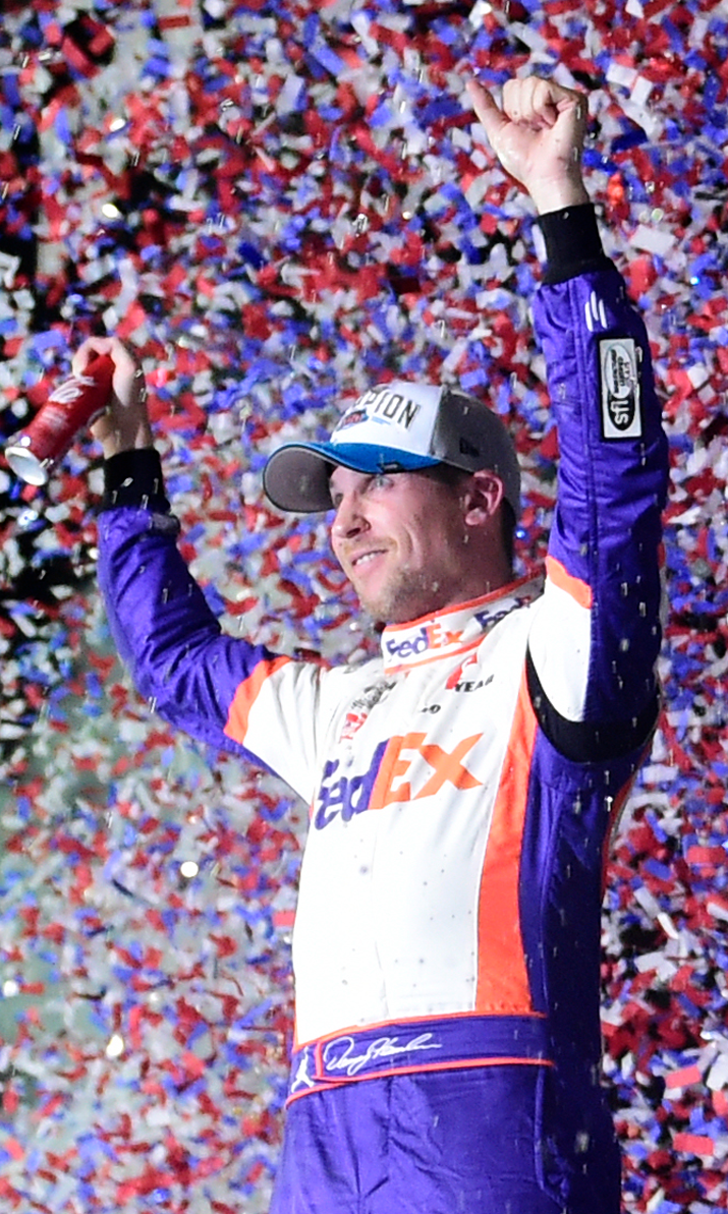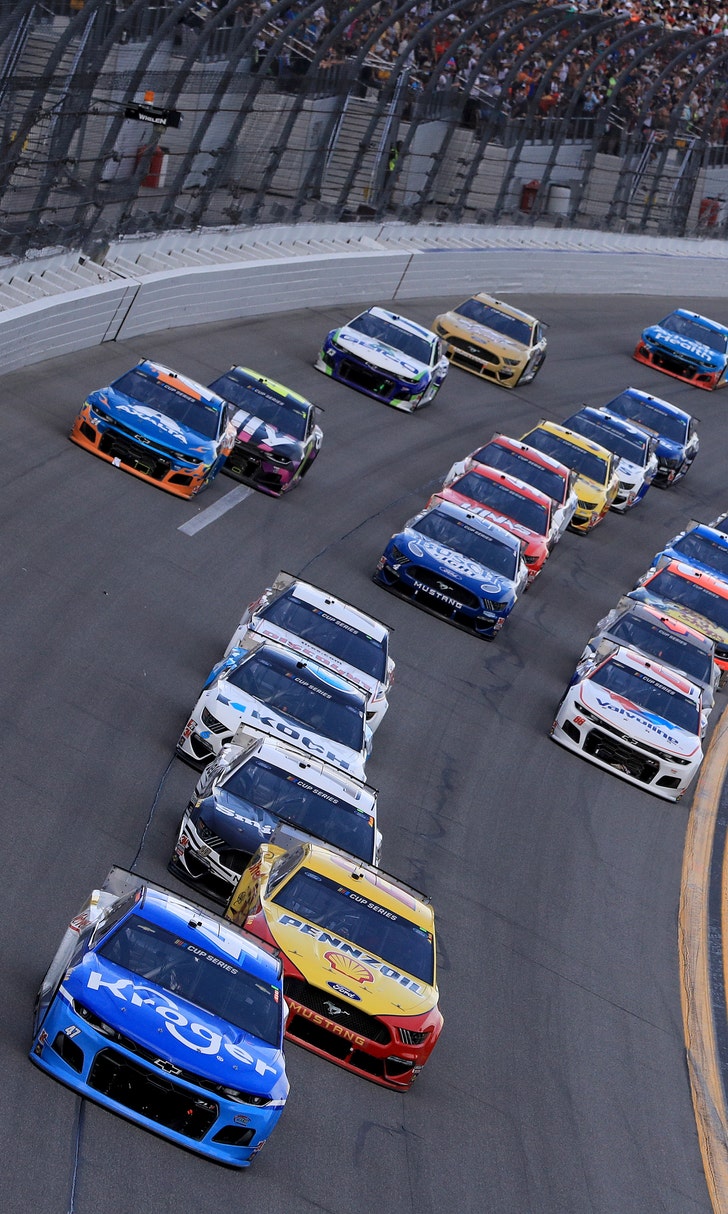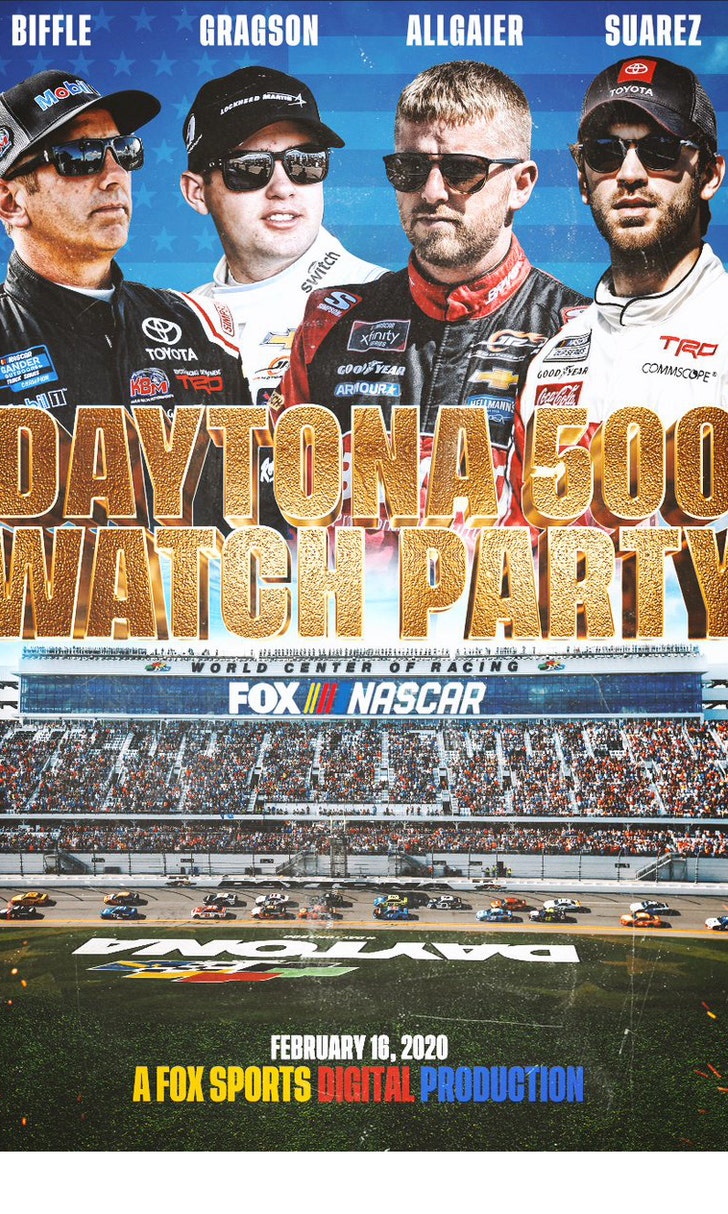 The Daytona 500 Watch Party!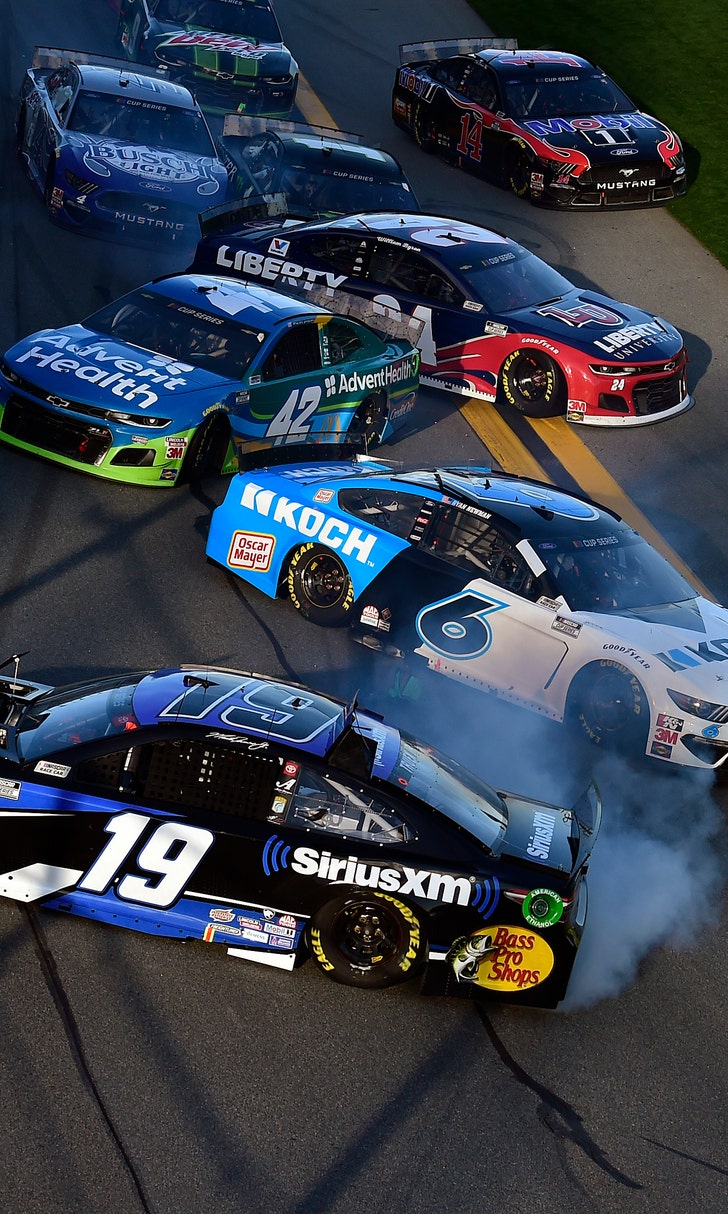 The Numbers Game At Daytona