NASCAR Cup Series
NASCAR Cup Series
NASCAR sticking with original rules package for Chase
Published
Aug. 14, 2015 8:23 p.m. ET

BROOKLYN, Mich. (AP) NASCAR is sticking with its original 2015 rules package for the Chase for the Sprint Cup.
Steve O'Donnell, NASCAR's executive vice president and chief racing development officer, announced the decision Friday after a meeting with drivers at Michigan International Speedway. This choice comes after NASCAR put track-specific packages in place for a handful of races recently - including this weekend at Michigan.
But when the 10-race Chase begins Sept. 20 at Chicagoland, the original rules will be used.
''We've seen some good things with that package,'' O'Donnell said. ''A lot of work has been done by the race teams already, leading up to the final 10 races. Feel like that's the best decision for the sport.''
A special high-drag aerodynamic package was used at Indianapolis Motor Speedway last month and will be in place again this weekend at Michigan, and it received some criticism from drivers. But a low-downforce package put in place at Kentucky was more popular, and it will be used again at Darlington next month.
''A ton of positives we saw from Kentucky, but we've got to take the time to dial those things in and make sure that everybody's on the same page, we've got the best package to put forth, especially as we look to `16,'' O'Donnell said. ''That does have a lot of momentum and a lot of positives that we can apply to Darlington, and then make some calls post-Darlington as well.''
Friday's announcement came shortly after Matt Kenseth won the pole at MIS. Joe Gibbs racing swept the top three spots in qualifying, with Denny Hamlin and Carl Edwards finishing second and third.
JGR recently won four consecutive races - three by Kyle Busch and one by Kenseth. Busch's wins came at Kentucky, New Hampshire and Indianapolis, meaning he won under three sets of rules.
That left Kenseth understandably confident about his team's ability to adapt.
''Our cars have been really fast in all three configurations,'' Kenseth said. ''We've been up front in all three of them, on speed and in the races and in qualifying, so from that aspect, I feel OK about no matter what they bring.''
Kenseth did say his personal preference was for the low downforce.
NASCAR will have another chance to observe the high-drag package this weekend, and there's plenty of uncertainty surrounding Sunday's race at MIS. Drivers complained it was too hot with the high-drag rules package, which reduces airflow under the car, trapping heat in the cockpit.
This week, NASCAR mandated a dual outlet duct be used on the right-side window to help with ventilation.
''There were some drivers that got real hot and were very vocal, so now we all have to run with the ducts open to cool the cars, which has always been an option. The guys that were hot wanted to make everybody have it, so it wouldn't just slow their cars,'' said Matt Kenseth, who won the pole Friday. ''I don't really foresee any problems cooling the car for everybody. It's definitely warmer than the normal package.''
Jeff Gordon has won three Cup races at Michigan, including a victory last August, but that may not mean much this time.
''Obviously, this weekend a lot has changed that is going to change the aspect of the race and how you win it. That is going to be a challenge that we can't quite predict,'' Gordon said. ''I think it's going to make for some pretty intense and exciting racing and yet there are still a lot of unknowns that we are all going to be challenged with all weekend.''
Michigan is wider and faster than Indianapolis - qualifying speeds have surpassed 200 miles per hour at MIS in recent years, although that didn't happen Friday. Perhaps the rules package will work better than it did at the Brickyard.
''The high-drag package may afford some opportunities because the track is so wide, that we can get up beside cars and get a draft at the end of a straightaway and get up beside them better than Indy was,'' said Greg Biffle, who has four wins at Michigan. ''Indy is really one lane. It was difficult to get close to that car in front of you because of the extra spoiler and extension on the bumper cover. ''
What everyone is waiting to see is how the cars will handle in traffic.
''I don't think anybody's really going to be able to answer that until Sunday night after the race is over,'' Kenseth said. ''Certainly the car has a lot of the same characteristics as Indy, which it should.''
---
---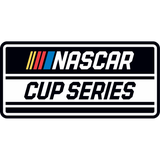 Get more from NASCAR Cup Series
Follow your favorites to get information about games, news and more
---