LaJoie uses wreck, Johnson pitch to land Daytona 500 spot
February 24, 2017

DAYTONA BEACH, Fla. (AP) Corey LaJoie's pitch to BK Racing for a ride in the Daytona 500 was going nowhere.
LaJoie texted a friend - just seven-time NASCAR champion Jimmie Johnson - to help give his cause a needed boost. Johnson was happy to put in a good word and called the decision-makers at BK Racing to lobby on LaJoie's behalf.
Imagine that, the champ's call carried some weight.
''Two days later, the call came to me,'' LaJoie said. ''Hey, this is the call you've been waiting for. Let's go.''
LaJoie is now ready to go race Sunday in the Daytona 500. LaJoie earned one of the open positions in ''The Great American Race,'' but it came with controversy. He ran into the back of Reed Sorenson, one of the drivers he was racing for a slot in the 500. It caused Sorenson to wreck.
''I know it looked like I meant to do it but I didn't,'' LaJoie said over his radio. ''I was running the middle and he came down on me.''
He would have preferred not to have wrecked Sorenson, but noted the race was his first time in a Cup car at a restrictor-plate track.
The 25-year-old LaJoie will drive the No. 83 Toyota in only his third career Cup start and first since 2014. He's the son of Randy LaJoie, a two-time champion in NASCAR's second-tier series.
''I know I can do it in the right opportunity,'' Corey LaJoie said.
He tagged along as a kid with his dad to Daytona, though he found navigating the infield trickier than the track.
''I didn't even know where to go for the drivers meeting or nothing,'' he said. ''But it's pretty cool being here as a Cup driver making my first Daytona 500.''
BK Racing was the surprise of last year's Daytona 500 when it placed four cars in the starting lineup. LaJoie and Joey Gase are in the 40-car field Sunday. BK Racing President Ron Devine has a history of giving younger drivers a chance.
LaJoie proved BK - and Johnson - made the right call.
''It's still only part time,'' LaJoie said. ''BK is working hard to try to sell sponsorship to fill more races, but right now all I care about is Sunday.''
He wasn't going to let anything stand in his way of making NASCAR's signature race.
''I didn't want to be sipping margaritas on the beach on Sunday. I wanted to be out there racing,'' LaJoie said. ''If that was my mom, I would probably spin her out to make the Daytona 500, too. That's just frank. I'm sure I'm not going to be on Reed's Christmas card list this year, but that's all right.''
Sorenson was not pleased.
''I guess he felt like he did what he had to do to make the race,'' Sorenson said. ''I hope he's proud of that part of it. There's a lot of pressure going in to making this race. It's a very big deal for a small team like ours.''
Here are some things learned Thursday night at the pair of 150-mile qualifying races at Daytona International Speedway:
CHASE FORMAT: Chase Elliott already had the top starting spot the Daytona 500. But Elliott, who fell short time and again during last year's rookie season to secure a win, wanted a trophy. He got it by earning the first of the two races.
''I know this was just a Duel win, and doesn't mean a lot for the playoffs, but it still means something to me,'' Elliott said.
PAY DIRT: Denny Hamlin charged past Dale Earnhardt Jr. with one lap remaining to win the second 150-mile qualifying race. Hamlin had his contract extension with Joe Gibbs Racing announced hours before the race.
DAYTONA, EH: Canadian driver D.J. Kennington earned the final transfer spot and will race Sunday in the No. 96 Toyota for Gaunt Brothers Racing.
''The hard part's over. We can go have some fun now,'' said Kennington, the first Canadian to make the Daytona 500 field since Trevor Boys in 1988.
Sorenson and Timmy Hill did not qualify for the race.
BACK OF THE PACK: Johnson's No. 48 Chevrolet suffered right-side damage and he will be forced to start the Daytona 500 in the rear of the field in his backup car.
POINTS COUNT: This was the first time NASCAR awarded points for an exhibition race, but most drivers didn't think the reward had any effect on the racing.
Under a new format for this season, races are split into segments and in Thursday night's Duel's, points were awarded 10-to-1 for the top 10 finishers in each race.
''I would say that everyone raced as hard as they could. I did,'' said Jamie McMurray, who finished second in the first race. ''I think any time we get in the cars, you start driving, you race as hard as you can.''
Kevin Harvick finished third and said earning points had never crossed his mind.
''I forgot about that,'' he said. ''So we got some points, and that's a good thing.''
---
More AP auto racing: www.racing.ap.org
---
---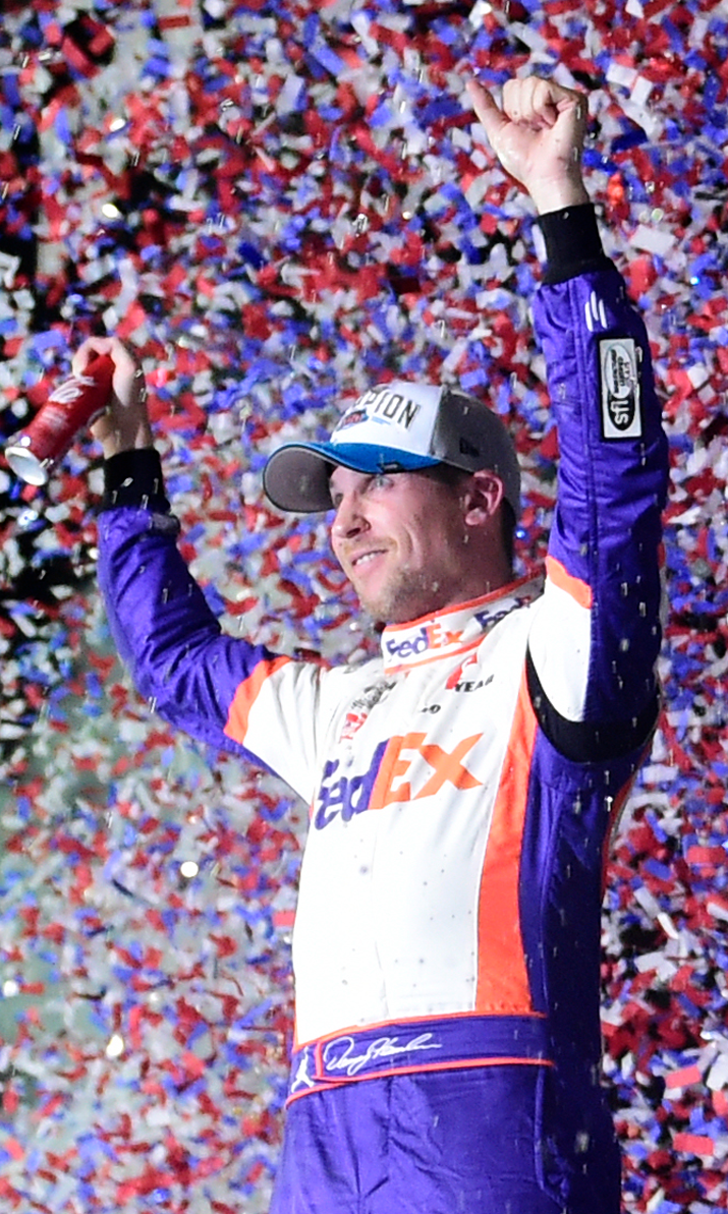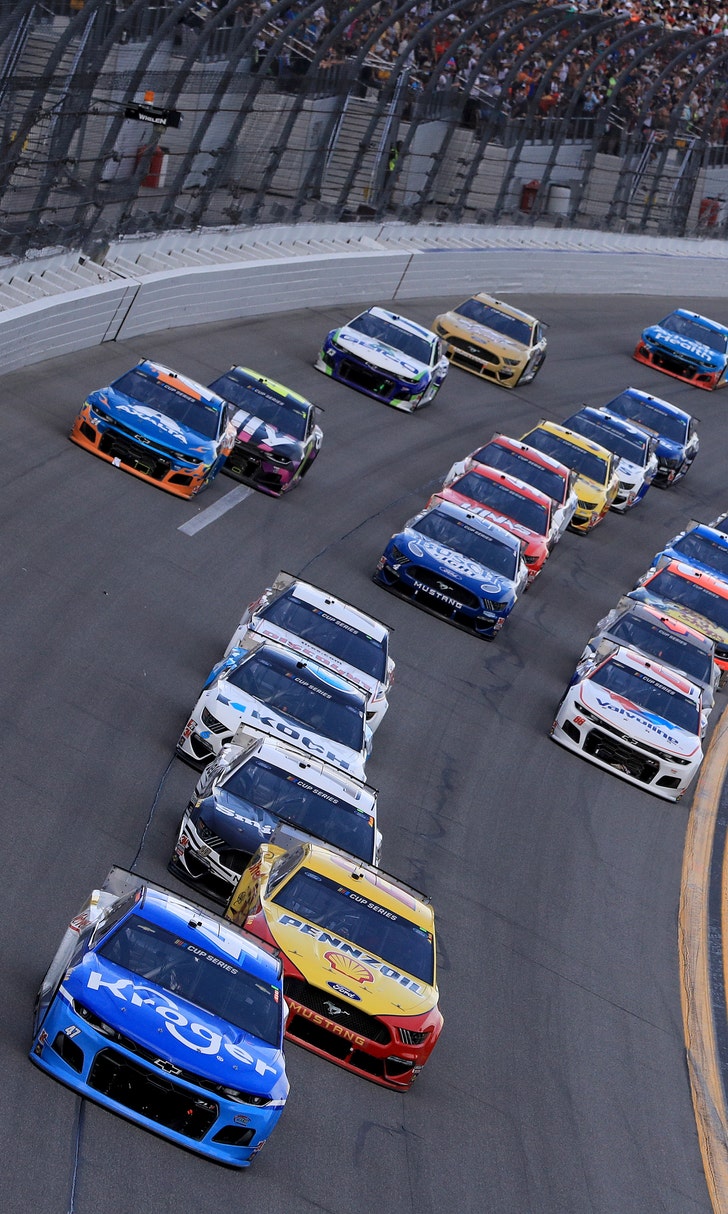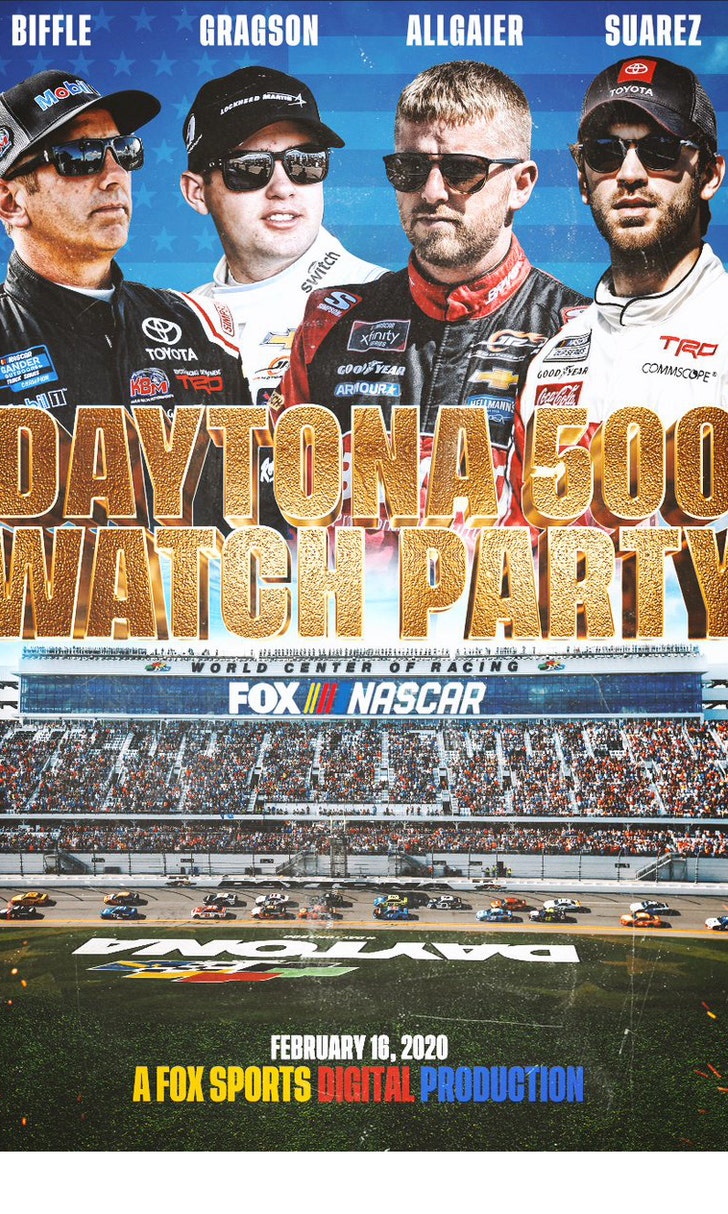 The Daytona 500 Watch Party!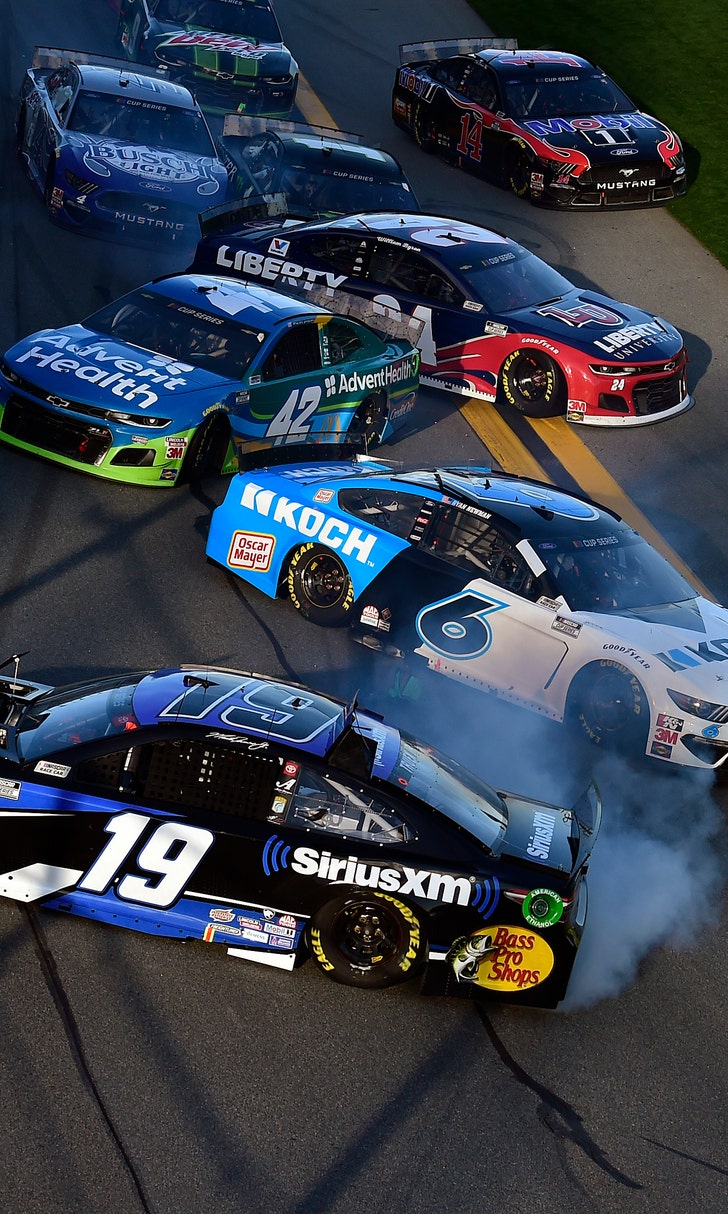 The Numbers Game At Daytona