NASCAR Cup Series
NASCAR Cup Series
Kyle Busch's expectations modest after crash in practice
Published
Aug. 15, 2015 5:29 p.m. ET

BROOKLYN, Mich. (AP) This was exactly the kind of scenario Kyle Busch needs to avoid.
Busch slid onto the grass after coming through a turn during NASCAR Sprint Cup practice Saturday, damaging his No. 18 Toyota. He returned to the track in a backup car, but he now faces the prospect of having to start from the back Sunday in the 400-mile, 200-lap race at Michigan International Speedway.
''I was just running along, everything was fine and I was actually feeling pretty good about it,'' Busch said. ''Just started to get a little free up off of (turn) four.''
Busch has won four times this year, but he's only 30th in points because he missed 11 races after breaking his right leg and left foot in February. He needs to be in the top 30 at the end of the regular season to make the Chase for the Sprint Cup, and right now he's six points ahead of 31st-place Cole Whitt.
In other words, he needs to avoid major mistakes during these last four races of the regular season. Busch was sixth in qualifying Friday, but going to the backup car will force him to start from the back in Sunday's race.
''If top 20 is it, then that's it,'' Busch said. ''Michigan is not a place that I had circled on the list to go win at, so let's just make it through (Sunday) and carry on.''
The day wasn't a total loss for Busch. He won the Truck Series race at MIS shortly after wrecking his Cup car.
There was damage to the front of Busch's car after he went onto the grass. The Joe Gibbs Racing star has said in the past he thinks there's no reason to have grass near racing surfaces, and he addressed the issue again Saturday - with a heavy dose of sarcasm.
''I think at all these racetracks we need more grass - I think more grass would be beneficial,'' Busch said. ''I think we should have more grass and it should be taller.''
Here are a few more things to watch in Sunday's race:
RULES PACKAGE
Drivers are dealing with a high-drag rules package for this race, and there's been a lot of uncertainty over how the cars will handle in traffic. Now Busch will have a lot of cars to pass as he tries to improve his position.
''We just learned about how the draft was and what kind of instances you could try to put yourself in and what kind of instances you didn't want to be in,'' Busch said. ''Now that we have to start in the back, it's a good thing we did that. It's a good exercise and we'll just have to adjust our car for being in the back of the field.''
This rules package was also used at Indianapolis last month and drew criticism, but there's some hope that it will work better at Michigan's wider, faster track. This week, NASCAR mandated a dual outlet duct be used on the right-side window to help with ventilation and keep the cockpit from being too hot for the drivers.
DILLON'S PROBLEM: Busch wasn't the only solid qualifier who had a problem in practice Saturday. Austin Dillon, who qualified fourth, had an engine issue toward the end of practice.
''We think it is something to do with fueling,'' Dillon said. ''We will see if it is a fueling issue. If not, if it's a bigger issue, we will change the motor for Sunday.''
GIBBS ON A ROLL: Busch's crash was a rare misstep lately for Joe Gibbs Racing, which swept the top three spots in qualifying Friday. Matt Kenseth took the pole, followed by Denny Hamlin and Carl Edwards.
DOWN TO THE WIRE: Jeff Gordon has had decidedly mixed results so far in his farewell season. The retiring star has no wins and is 12th in the standings. A faulty brake line led to a 41st-place finish last weekend at Watkins Glen. He was third at Pocono the previous weekend, but the week before that he finished 42nd at Indianapolis.
Gordon is one of several big-name drivers still without a win with four races remaining before the Chase. Ryan Newman, Clint Bowyer, Kasey Kahne and Greg Biffle are among the others.
BETTER WEATHER: Kurt Busch won the June race at Michigan, but it was shortened because of rain. The forecast is for a sunny day Sunday with temperatures in the 80s.
---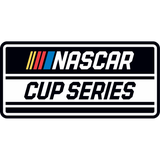 Get more from NASCAR Cup Series
Follow your favorites to get information about games, news and more
---