NASCAR Cup Series
NASCAR Cup Series
A rarity for JTG Daugherty Racing - the spotlight
Published
Aug. 13, 2014 2:01 p.m. ET

WATKINS GLEN, N.Y. (AP) When a beaming Brad Daugherty sat down to address the media at Watkins Glen International after AJ Allmendinger had given JTG Daugherty Racing its first Sprint Cup triumph, the former NBA star couldn't curb his enthusiasm.
''We're coming for you Jimmie!'' Daugherty belted out, gleeful about being able to challenge six-time champion Jimmie Johnson for the season title.
Yep, an underfunded single-car team with around 40 employees has made NASCAR's coveted 10-race Chase for the championship, and it's not just happy to be there.
''We've got a shot,'' said Allmendinger, whose first Cup win came in his 213th start. ''It's huge to be in the Chase. This doesn't automatically make us a championship contender. We're still a small team. We're still building. To get that exposure by saying we're a Chase team is big for us because of our sponsors. It gives them more exposure, and that's what it's all about.''
After Allmendinger took the checkered flag, Daugherty, who worked the race as a television analyst, began jumping up and down, grinning from ear to ear as he hugged fellow analyst Rusty Wallace. He then departed to Victory Lane and hoisted Allmendinger off the ground as a wild celebration got underway.
Allmendinger's life changed two years ago in the hours before the July race at Daytona International Speedway. NASCAR officials had just kicked him out of the track, suspending Allmendinger indefinitely for failing a random drug test.
The failed drug test sidelined him for more than three months and cost him his job with Penske Racing. It also spurred much soul searching, and after a handful of one-off Cup rides he eventually landed a full-time Cup ride last August with JTG Daugherty Racing.
That Penske was among those to congratulate Allmendinger in Victory Lane spoke volumes.
''I knew he was the right guy for this team,'' said Tad Geschickter, a co-owner of the team with wife Jodi. ''We try and run it like a family, and he was looking for a home.''
Allmendinger's victory was timely. It came just two days after the team announced that Kimberly-Clark had extended its sponsorship through the 2017 Sprint Cup season with their SCOTT, Viva, Kleenex, Cottonelle, and Huggies brands. Kimberly-Clark has been with the team for five years.
''The significance of this win goes without saying how big and how important it is to this race team,'' said Allmendinger, who told his parents to make the trip because he felt good about his chances. ''You know, to be able to share it with Tad and Jodi and Brad and everybody at this whole No. 47 race team, they make this team feel like such a family, like we're their own. To be able to share that together, that was what to me rolling into Victory Lane meant, that I was pulling into Victory Lane with my family.''
In the broadcast booth, Daugherty was hesitant to pick his driver during the telecast because of the team's three-stop pit strategy. But when a handful of cautions flew in the final third of the 90-lap race, crew chief Brian Burns looked like a genius.
Still, Allmendinger had to prove his mettle by outdriving Australian road race ace Marcos Ambrose in a fender-bending, door-slamming finish over the final laps in a desperate attempt by both drivers to make the Chase.
''He won the race today in a fashion that everyone is proud of him for doing, to beat one of the best in the world at driving these stock cars,'' said third-place finisher Kurt Busch, who was poised to take the victory if the two front-runners took each other out. ''He deserves the trophy, and he had to pull from within. He had to dig in deep, and he had to believe in himself all the way through this.
''He's put himself through all those mental challenges, and today he persevered,'' Busch said. ''He didn't break down and he brought home a victory, so we're all very proud of him.''
It was just the fifth top-5 finish of the year for Allmendinger and the No. 47 Chevrolet but a step in the right direction with NASCAR's version of a regular season winding down. Only four races remain until the Chase begins.
''I think we have more in us. I think we've got a chance,'' Daugherty said. ''If the dominoes fall correctly, we've got a chance. So we've got to put our eggs in one basket. We don't want to just be there as a back-marker. We want to make some noise.''
Added Allmendinger: ''You never know. We may go and shock the world and have a shot when it comes down to Homestead-Miami Speedway. You never know.''
---
---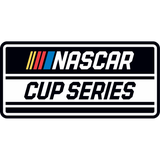 Get more from NASCAR Cup Series
Follow your favorites to get information about games, news and more
---