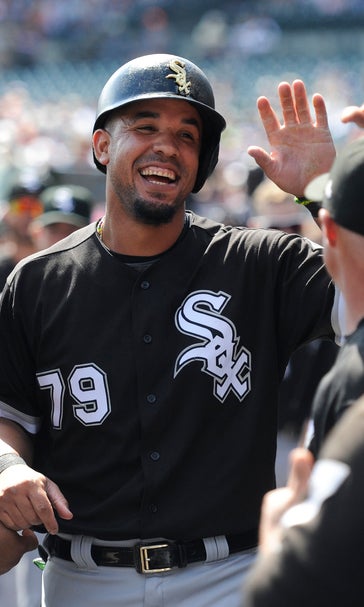 White Sox slugger Abreu to miss series against Indians
September 18, 2018
CLEVELAND (AP) — White Sox All-Star slugger Jose Abreu remains hospitalized with an infection in his right thigh.
Abreu was admitted on Tuesday to a hospital in Cleveland and had the infection "cleaned up," manager Rick Renteria said before the White Sox opened a three-game series with the Indians.
Abreu will miss this series and the team will provide an update on him Friday in Chicago, the manager said. The White Sox open a three-game series with the Cubs on Friday.
The 31-year-old first baseman was picked for his second All-Star team this year. He needs three home runs to become the ninth player in major league history to hit at least 25 homers in each of his first five seasons.
Abreu is batting .265 with 22 homers and 78 RBIs in 128 games. He spent three weeks on the disabled list (Aug. 22-Sept. 9) after undergoing surgery to repair a testicular torsion. He was activated on Sept. 10 and is hitless in his last 20 at-bats.
"Jose is fine, he's doing well," Renteria said. "It's been a tough year for him with various things, but he's dealing with it the best he can."
The Cuban-born Abreu has been durable, playing in at least 145 games in each of his previous four seasons. He's also hit at least 25 homers and driven in 100 runs since signing with the White Sox in 2014.
---
---