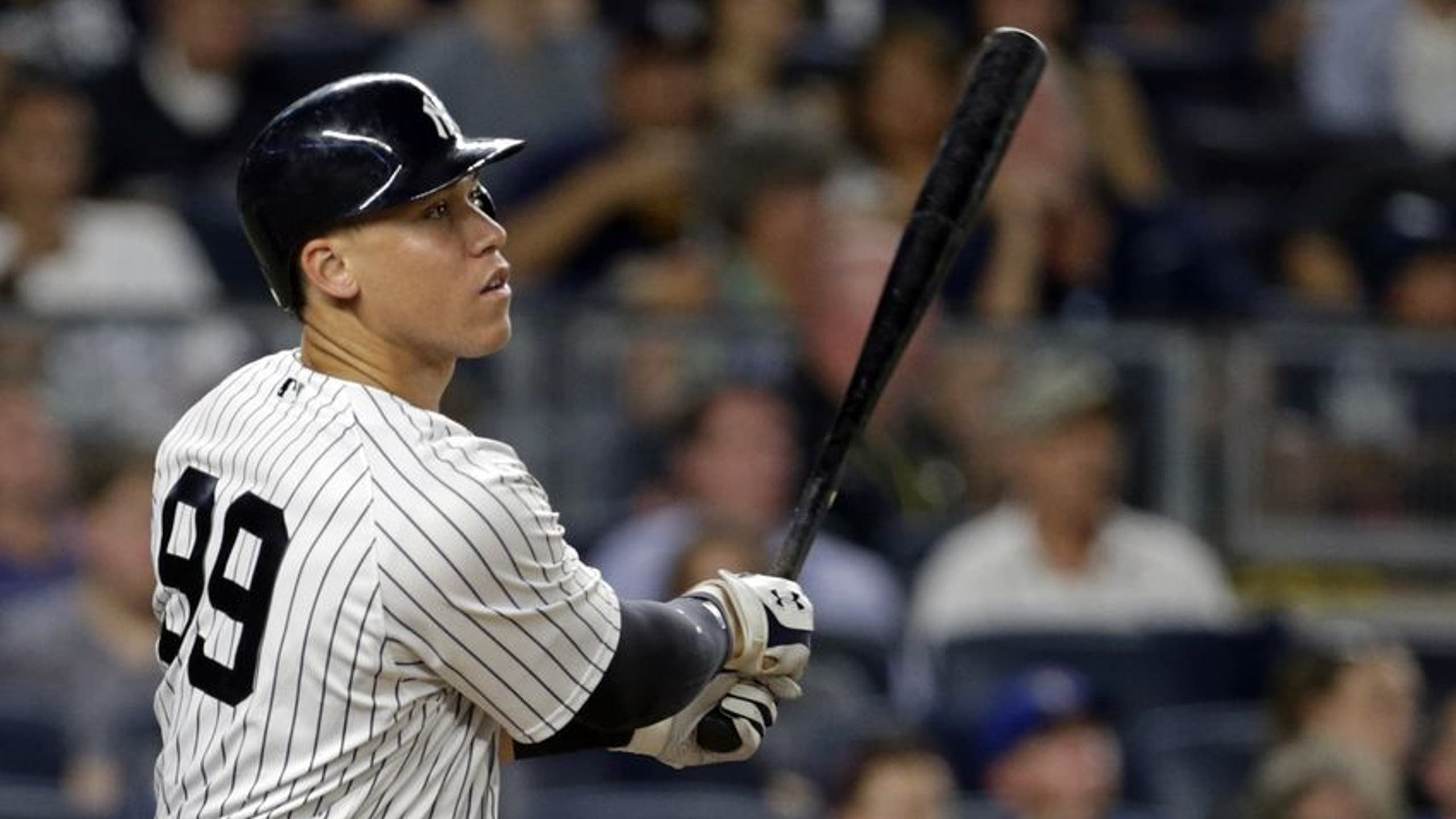 What Has to Happen for the 2017 Yankees to Make the Playoffs
BY Fansided and Evan Halpine-Berger/FanSided via Yanks Go Yard • December 15, 2016
Aug 12, 2016; Bronx, NY, USA; New York Yankees designated hitter Alex Rodriguez (13) is hugged by first baseman Mark Teixeira (25) after Rodriguez was taken out of the game after playing third base against the Tampa Bay Rays during the ninth inning at Yankee Stadium. The Yankees won 6-3. Mandatory Credit: Andy Marlin-USA TODAY Sports
The 2017 New York Yankees could be a surprise playoff contender if these three things happen during the upcoming campaign.
It's worth remembering that the New York Yankees were a legitimate threat to grab the second Wild Card well into September last year despite giving a combined 681 plate appearances in the middle of their lineup to two guys who were not only among the worst offensive performers in the American League last year but playing everyday for much of the year at first base and DH, positions that are generally pretty easy to fill with a productive power bat.
According to Baseball-Reference, Alex Rodriguez and Mark Teixeira were a combined two wins below replacement level in 2016, meaning if the Yankees had filled their roles with average Triple-A players, the club would have likely won 86 games rather than 84. Removing them from New York's everyday lineup already moves next years club that much closer to contention.
After selling at the August 1st trade deadline, the Yankees immediately went on a tear, going 17-11 over the next month. Their .607 winning percentage in August was their best of any month in 2016.
Even after a barrage of injuries to key regulars including Aaron Hicks, Aaron Judge, Starlin Castro, Jacoby Ellsbury, Nathan Eovaldi, Chad Green, and Masahiro Tanaka, New York managed to hang on and play .500 ball in September with a skeleton crew.
Those two months provided a preview of what the 2017 club is capable of if all goes according to plan. Many fans have given up on serious contention next year because they've labeled the Bombers a rebuilding club, but this team could surprise a lot of people if things go right. Here's what would have to happen for the Yanks to make the postseason in 2017.
Jun 21, 2016; Chicago, IL, USA; St. Louis Cardinals left fielder Matt Holliday (7) looks on after hitting a home run during the third inning against the Chicago Cubs at Wrigley Field. Mandatory Credit: Caylor Arnold-USA TODAY Sports
A Return to Form from Matt Holliday
Just to maintain pace with last year's team, the Yankees are really counting on Matt Holliday to replace Carlos Beltran's production in the middle of the lineup. The 39-year-old Beltran was easily New York's best hitter for most of the season, putting up a .304/.344/.546 (133 OPS+) with 22 home runs and 64 RBI in 359 plate appearances before being dealt at the deadline.
There's no doubt Holliday has the ability to put up a line like that, but after struggling with injuries the last two seasons, it is an open question whether he can stay healthy enough to do so.
Want your voice heard? Join the Yanks Go Yard team!
A big part of Beltran's strong season last year was that he got the additional rest of playing most days at DH after being the club's primary right fielder the previous two seasons. Moving to DH full-time was a big part of A-Rod's 2015 renaissance as well. It's reasonable to expect Holliday to experience a similar jump in production without the stress on his body of having to play the field every day.
Over his 13 year career, Holliday has accumulated a .303/.382/.515 (134 OPS+) slash line while averaging 27 home runs and 105 RBI per season. If the 37-year-old is able to hold off Father Time for one more year and put up vintage Holliday numbers, it would go a long way towards making the Yanks legitimate contenders next year.
Sep 25, 2016; Toronto, Ontario, CAN; New York Yankees starting pitcher Michael Pineda (35) leaves the mound in the sixth inning against Toronto Blue Jays at Rogers Centre. Mandatory Credit: Kevin Sousa-USA TODAY Sports
Find a Number Two Starter
While I would prefer general manager Brian Cashman go out and trade for an established number two starter to slot in behind Masahiro Tanaka (Jose Quintana and Sonny Gray are at the top of my wishlist), more realistically the Yankees will need to fill that vacancy with the guys they already have in the organization.
The good news is they have no shortage of talented arms with the ability to become a frontline starter. Both Michael Pineda and Luis Severino looked like they might be ready for a breakout season coming out of the gate last year before falling flat, but they still have all of the components to be that kind of pitcher, it's just a matter of putting it all together.
Big Mike looked dominant for long stretches of 2016 and finished as the league leader in strikeouts per nine innings with 10.605 K/9. His peripheral stats continue to suggest a breakout is coming, even as he puts up ugly run prevention numbers. At this point I'm not holding my breath, but it definitely is possible he has a dominant season in him.
Severino was much worse than Pineda in 2016, but was clearly rushed to the big leagues, and still looks like a quality starter in the long run if he can regain his confidence and get his changeup to be somewhere around an MLB average offering. The plus heater and wipeout slider are already in place, so maybe all his work on the change will start to pay off next spring.
The dark horse in this race is not yet on the 40-man roster, but was arguably the best pitcher in the minor leagues last season. In his first season as a starter, converted college closer Chance Adams put up a 2.33 ERA in 127.1 innings of work between High-A Tampa and Double-A Trenton, striking out 29.1% of the batters he faced (10.2 K/9) while walking 7.9% (2.8 BB/9).
The 22-year-old righty has an MLB-quality arsenal just two years after being selected in the fifth round of the 2015 draft. He pairs a mid-90's fastball with a hard slider that is his best secondary offering. He also throws a change and curve that are works in progress, but good enough to keep hitters off balance.
Because the Yankees have so many other starters in camp expected to compete for the two open rotation jobs, it is an extreme long shot that Adams even gets considered for the big league club until the second half, but I would love to see what he could do with regular turns over a full season. He looks ready right now.
Sep 21, 2016; St. Petersburg, FL, USA; New York Yankees catcher Gary Sanchez (24) hits a home run during the sixth inning against the Tampa Bay Rays at Tropicana Field. Mandatory Credit: Kim Klement-USA TODAY Sports
Baby Bombers Sanchez, Bird, and Judge Need to Rake
Although Gary Sanchez is the only youngster likely to begin the season in the middle of the Yankees lineup, this team is built around the idea that Sanchez, Greg Bird, and Aaron Judge will be the heart of New York's order, with Clint Frazier another possibility.
Sanchez doesn't need to keep up his 2016 pace, but the team is counting on him to hit 20-25 bombs with solid plate discipline and at least average defense behind the dish. If he falters either offensively or as the starting catcher, this whole thing could fall apart pretty quickly.
The health of Greg Bird's shoulder is probably the lineup's biggest wild card going into 2017. If he's fully recovered and hits like he did during his MLB debut in 2015, the Yankees would have a dangerous middle of the order that could rival any other American League contender.
It seems much more likely from what we saw during the Arizona Fall League though that Bird will take some time to get back to his old self, maybe even requiring a stint in Triple-A to begin the year. If that happens, New York's offense looks a lot less imposing.
Finally, how Aaron Judge adjusts to hitting major league pitching will have huge implications for how far the Yankees can go in 2017. If he can cut his strikeout rate down to around 25% and knock 30 long balls while doing a credible job in right, he could be a three to four win player, win AL Rookie of the Year, and take over a spot in the middle of the order. It's also completely possible he's a colossal bust right out the gate and New York plays a below replacement level Aaron Hicks in right..
More from Yanks Go Yard
This article originally appeared on
---
---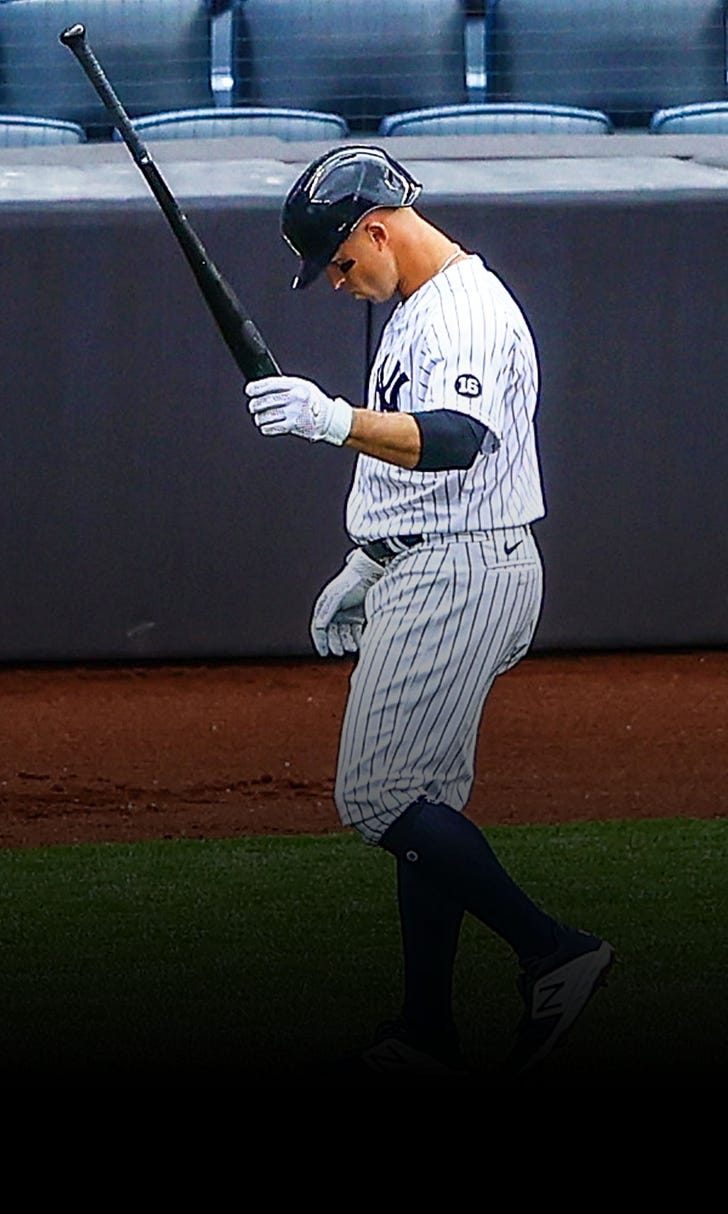 Power Outage
Power Outage
The New York Yankees have the worst record in the AL. What's going wrong? Surprisingly, the offense is the biggest issue.