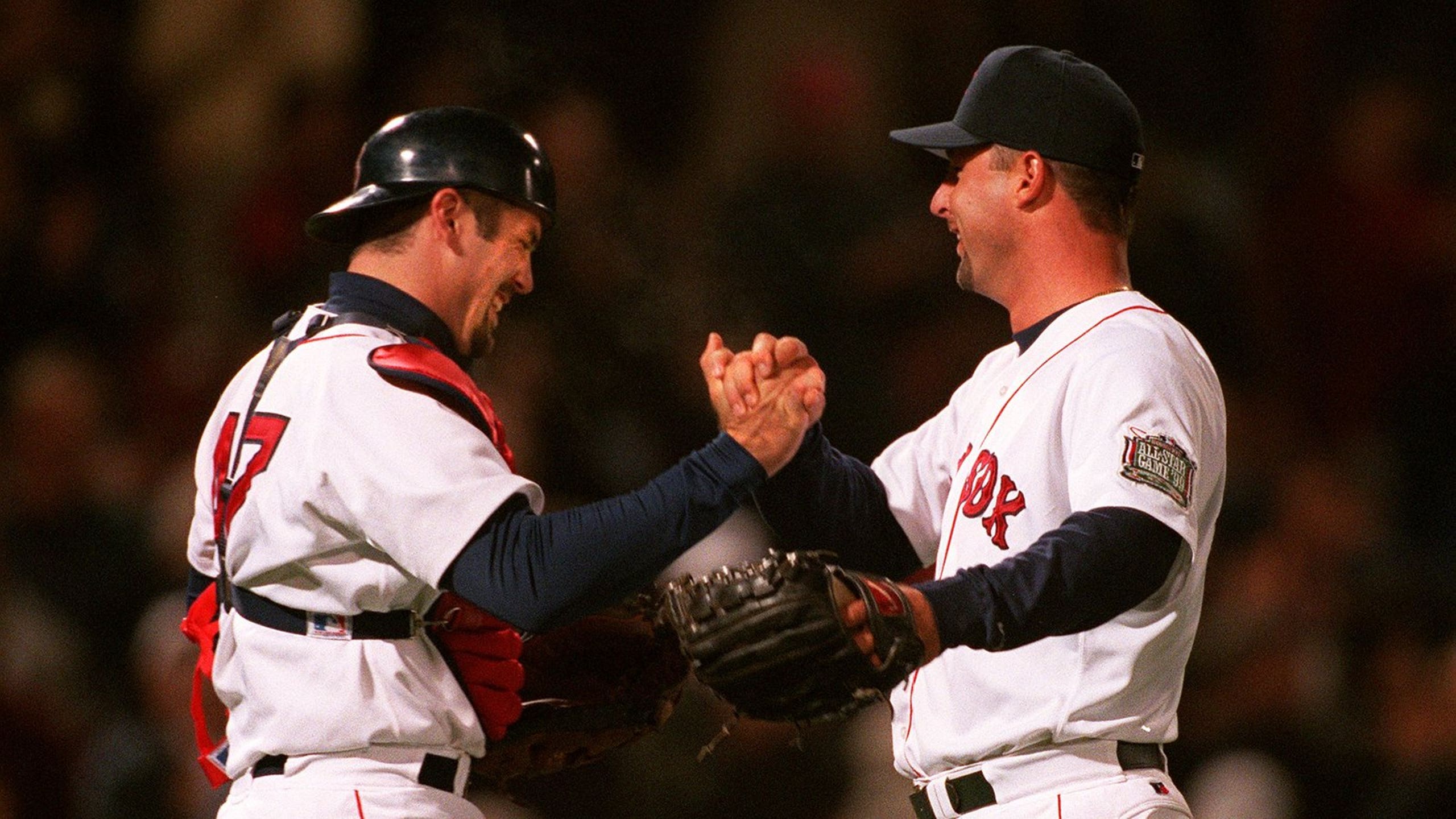 Varitek, Wakefield among 2016 Red Sox Hall of Fame inductees
BY foxsports • January 11, 2016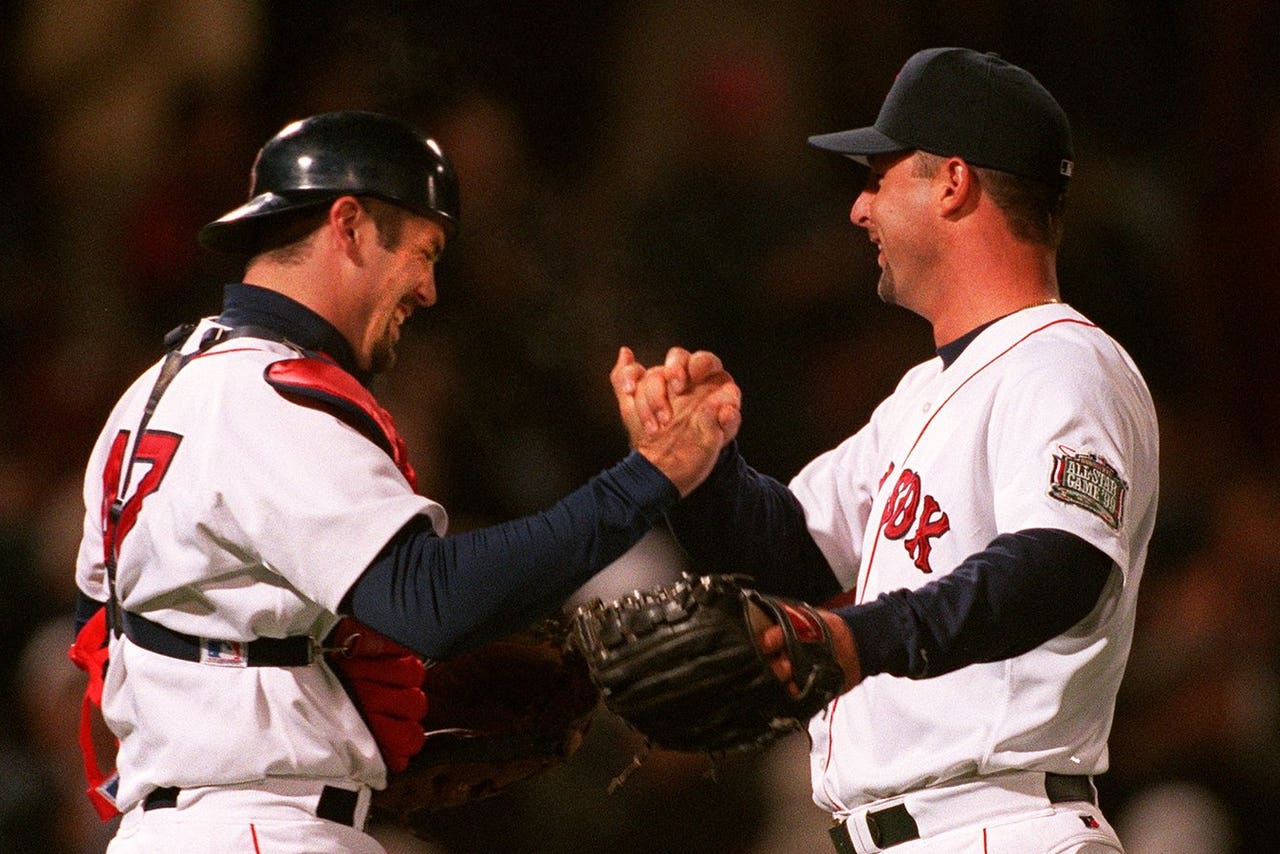 By Ricky Doyle
A former captain and a knuckleballer are among those joining the Boston Red Sox Hall of Fame.
Jason Varitek, Tim Wakefield and the late Ira Flagstead have been selected as the 2016 Red Sox Hall of Fame inductees, the club announced Monday. Red Sox president/CEO emeritus Larry Lucchino has been chosen as a non-uniformed inductee.
Varitek spent 15 seasons with the Red Sox from 1997 to 2011. The hard-working catcher earned three All-Star selections, a Gold Glove, a Silver Slugger and helped lead the Red Sox to two World Series titles. He also caught the team's last four no-hitters and served as Boston's captain for his final seven seasons with the club.
Wakefield, who also won two World Series titles with Boston, spent 17 seasons in a Red Sox uniform from 1995 to 2011 — four more than any other pitcher in franchise history — and finished as the team's all-time leader in starts (430) and innings pitched (3,006). He ranks second in Red Sox history in strikeouts (2,046) and third in wins (186).
Flagstead played parts of seven seasons with the Red Sox from 1923 to 1929. The defensively gifted outfielder hit .295 with a .374 on-base percentage in 789 career games with Boston. He received American League Most Valuable Player votes in all five of his full seasons with the Red Sox from 1924 to 1928.
Lucchino was president/CEO during a historic 14-year stretch when the Red Sox won three World Series titles, saved Fenway Park and set the MLB record for consecutive sellouts (820). He established the award-winning Red Sox Foundation and helped bring the Red Sox-Yankees rivalry to new heights with his unmatched candor.
Red Sox Hall of Fame inductions take place every other year, with a 14-person panel making this year's selections. A "Great Red Sox Moment" is selected, too, and this year's selection is David Ortiz's game-tying grand slam in Game 2 of the 2013 ALCS against the Detroit Tigers at Fenway Park.
The newest members of the Red Sox Hall of Fame will be inducted May 19 as part of an awards gala hosted by the Red Sox Foundation at the Sheraton Boston Hotel. The group also will be honored at Fenway Park during a ceremony before the Red Sox's game against the Cleveland Indians on May 20.
More from NESN.com:
---
---