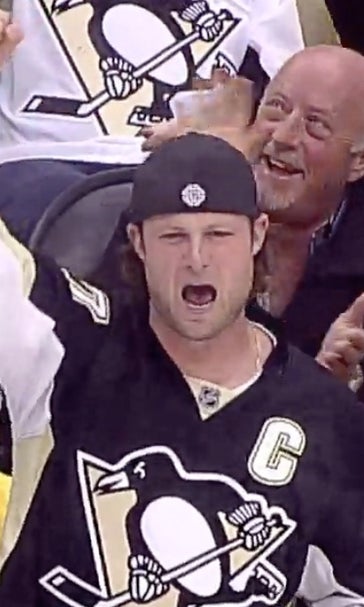 Usher had to tell Pirates ace Gerrit Cole to calm down at Penguins game
May 5, 2016

The Pittsburgh Penguins held a 2-1 series lead in the second round of the Stanley Cup playoffs entering Wednesday night against the Washington Capitals. Fans were understandably fired up for the pivotal game, as was Pittsburgh Pirates ace Gerrit Cole.
He was in attendance after the Pirates' day-game loss to the Cubs, and he was as rowdy as anyone in the stands. 
He couldn't stop banging on the glass, which it turns out you're not supposed to do for the entirety of a game. Cole learned that the hard way after getting yelled at by an usher. 
New York Jets center Nick Mangold had a similar experience against the Penguins in the first round, and was also told to calm down. 
The Penguins evidently got the win in overtime, 3-2, to take a 3-1 series lead and put the Capitals on the brink of elimination.
---
---