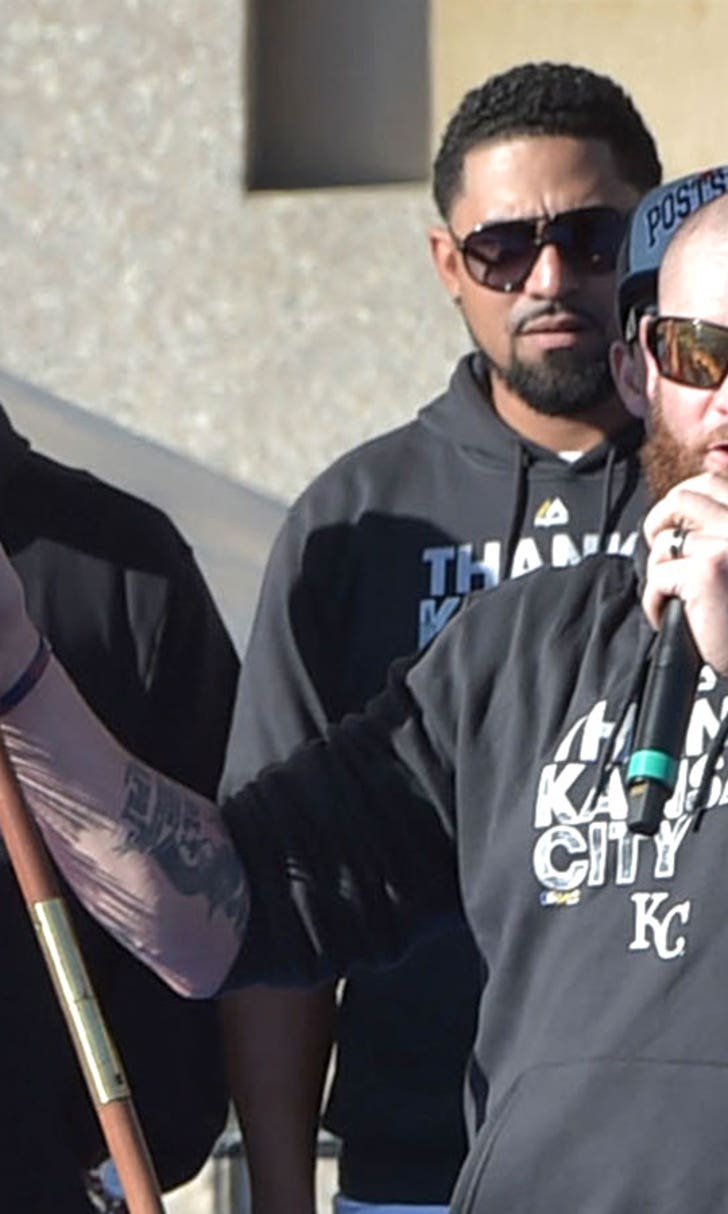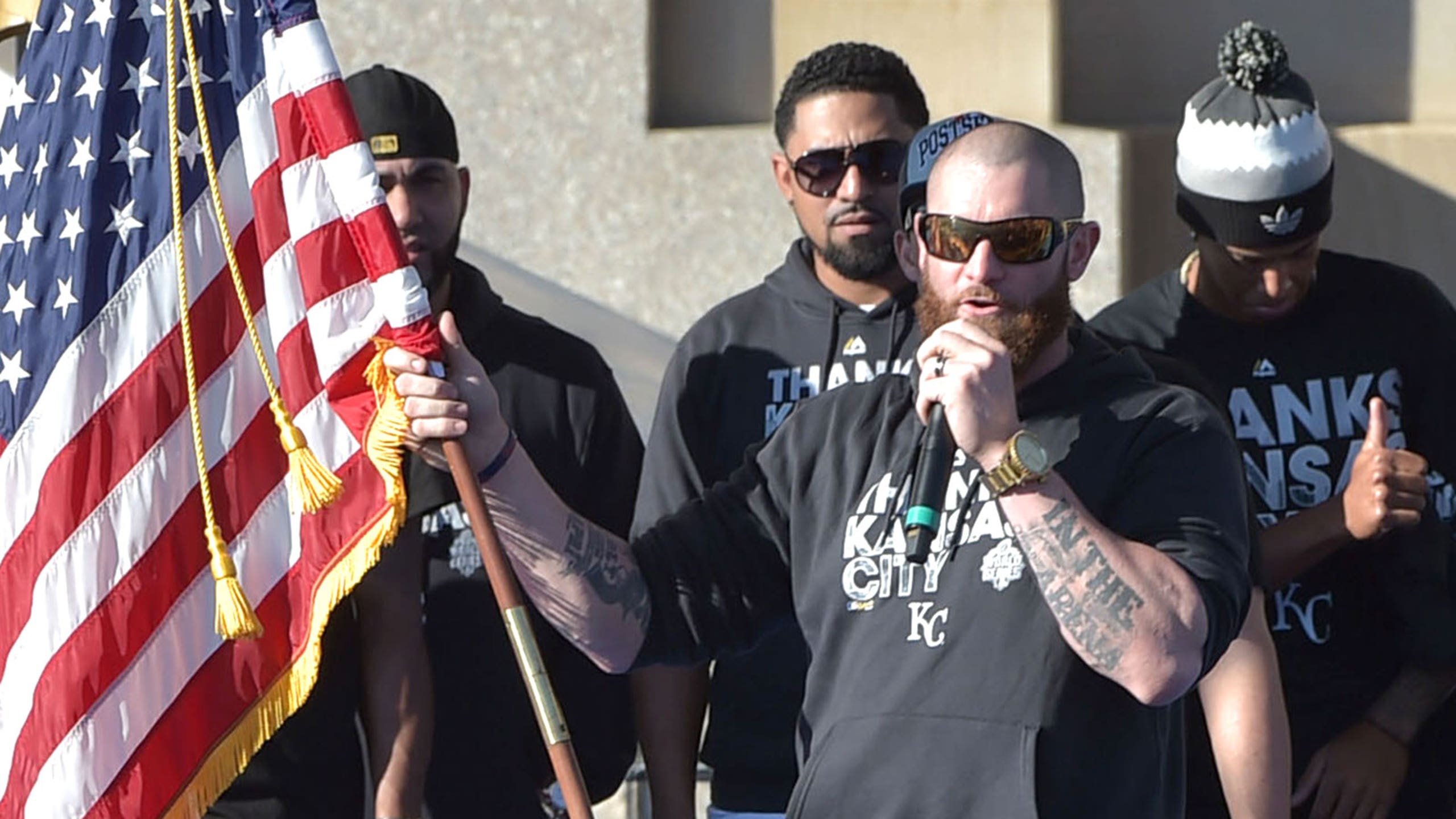 Tired of waiting on MLB clubs, Jonny Gomes to play in Japan in 2016
BY foxsports • February 2, 2016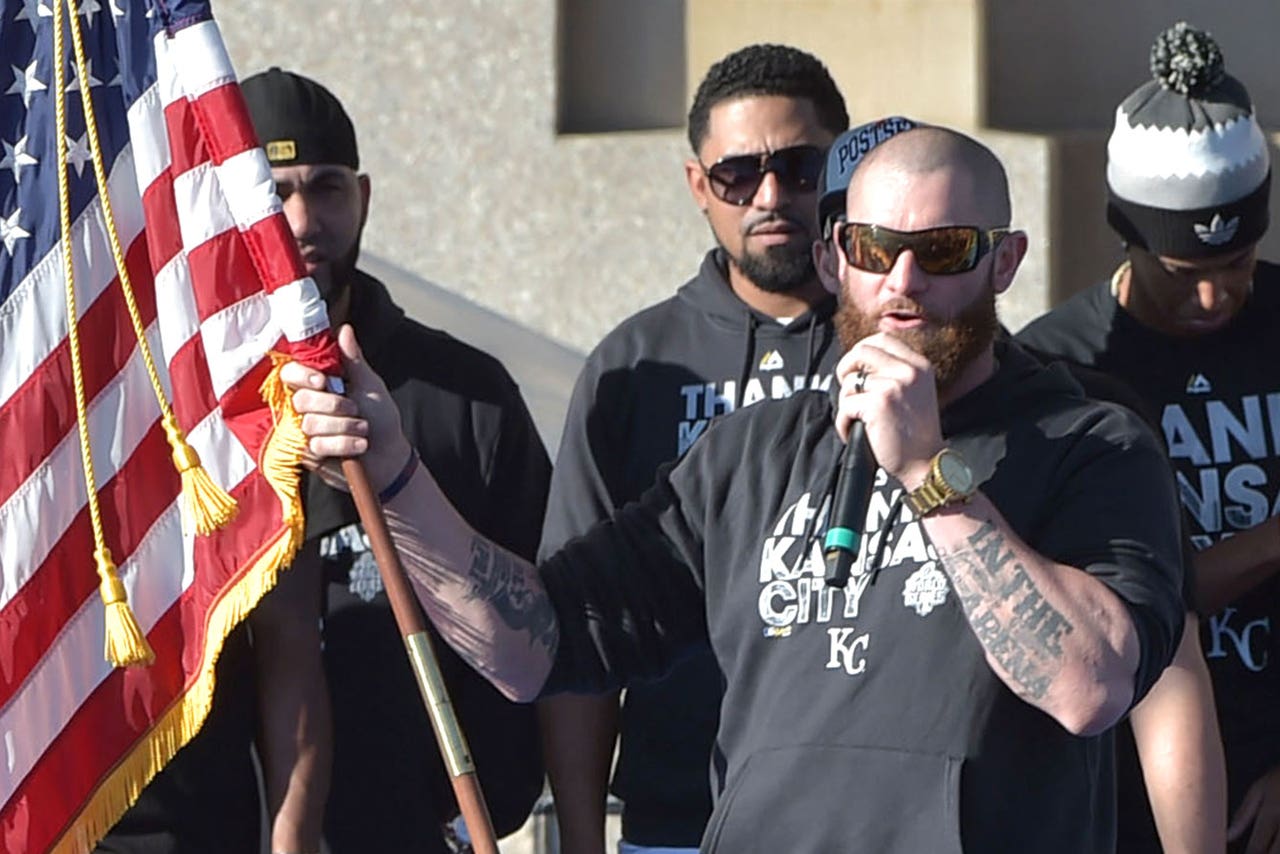 Jonny Gomes won championships in Triple-A, the Arizona Fall League, the Caribbean World Series and of course the major-league World Series.
His next world to conquer: Japan.
Gomes, 35, told FOX Sports Tuesday night that he has agreed to a one-year contract with the Rakuten Golden Eagles. The deal, announced by the team early Wednesday, includes a mutual option. Gomes is guaranteed $2 million and can earn another $1 million in incentives.
"The last couple of years for me, it's been World Series or bust," Gomes said. "This is World Series or bust with a little twist. I'll go win over there."
Gomes started last season with the Braves before getting traded to the Royals, who went on to win the World Series. He did not appear in the postseason, but infielder Christian Colon credited Gomes with helping him prepare for his go-ahead, pinch-hit single in the 12th inning of the Royals' clinching triumph in Game 5.
Gomes, who played a more meaningful role for the 2013 World Series champion Red Sox, struggled to find a major-league job this offseason, in part because of a decline in his offensive numbers the past two seasons.
He said he grew tired of waiting for an offer, tired of the slow-developing market.
"This is not how it's supposed to be," Gomes said. "It seems like the players are getting bullied. It's February. These people are human beings. They have families. They've got to make plans.
"I'm not trying to get back at baseball by any means. But I'm not just going to hang around. What has changed since the end of September? It's not like a guy is hot right now or in a slump."
Japan, at least, offered him another option.
Gomes is known for his patriotism -- he wore an American flag suit to the White House when President Obama honored the 2013 Red Sox and held a large American flag while giving a memorable speech at the Royals' World Series parade.
However, Gomes said that part of the appeal of playing in Japan is that it will add to the education of his children -- Zoe, 6, Colt, 5, and Capri, 3. He said that his wife, Kristi, was "unreal for being on board and letting me continue my baseball degree."
Gomes spoke of "jam-packing" his resume, collecting experiences to help him prepare for a future as a coach, manager or broadcaster. But he is not ruling out playing in the majors again.
"This isn't a farewell tour. This isn't like my last year," Gomes said. "I have no plans of hanging it up. I can always come back or -- if I take off over there -- finish my career there."
---
---