The Pirates' Jameson Taillon is emerging into a frontline starter
BY Sports Illustrated and Michael Beller/Sports Illustrated • June 30, 2017
MLB draft classes aren't remembered like those of the NFL or NBA. Football and basketball players are known thanks to their college careers, and they don't have to worry about working their way through the minor leagues. Baseball players, on the other hand, don't have the benefit of playing a high-profile college sport, and many of them come straight from high school. On top of that, most will spend a few years in the minors before joining their big league club. By time they're in the mainstream, their draft class has long been forgotten, if it was ever known in the first place.
If we talked about MLB draft classes the way we discuss those of NFL and NBA, 2010 would already be known as a banner year. Including the supplemental round, the 2010 class includes Chris Sale, Noah Syndergaard, Aaron Sanchez, Christian Yelich, Yasmani Grandal, Matt Harvey, Drew Pomeranz and Nick Castellanos. That's an impressive crop of players who are just entering, or are in the middle of, their physical primes. And we've saved the best for last.
We buried the lead here for dramatic effect. The 2010 MLB draft was especially strong at the very top. The third overall pick was a shortstop out of a Miami high school by the name of Manny Machado. The first pick, meanwhile, was a catcher-turned-outfielder who got his GED so he could leave behind the high school competition that was so inferior to him, finishing his prep career as a 17-year-old at the College of Southern Nevada. Five years after being the first pick in the draft, Bryce Harper won his first MVP Award.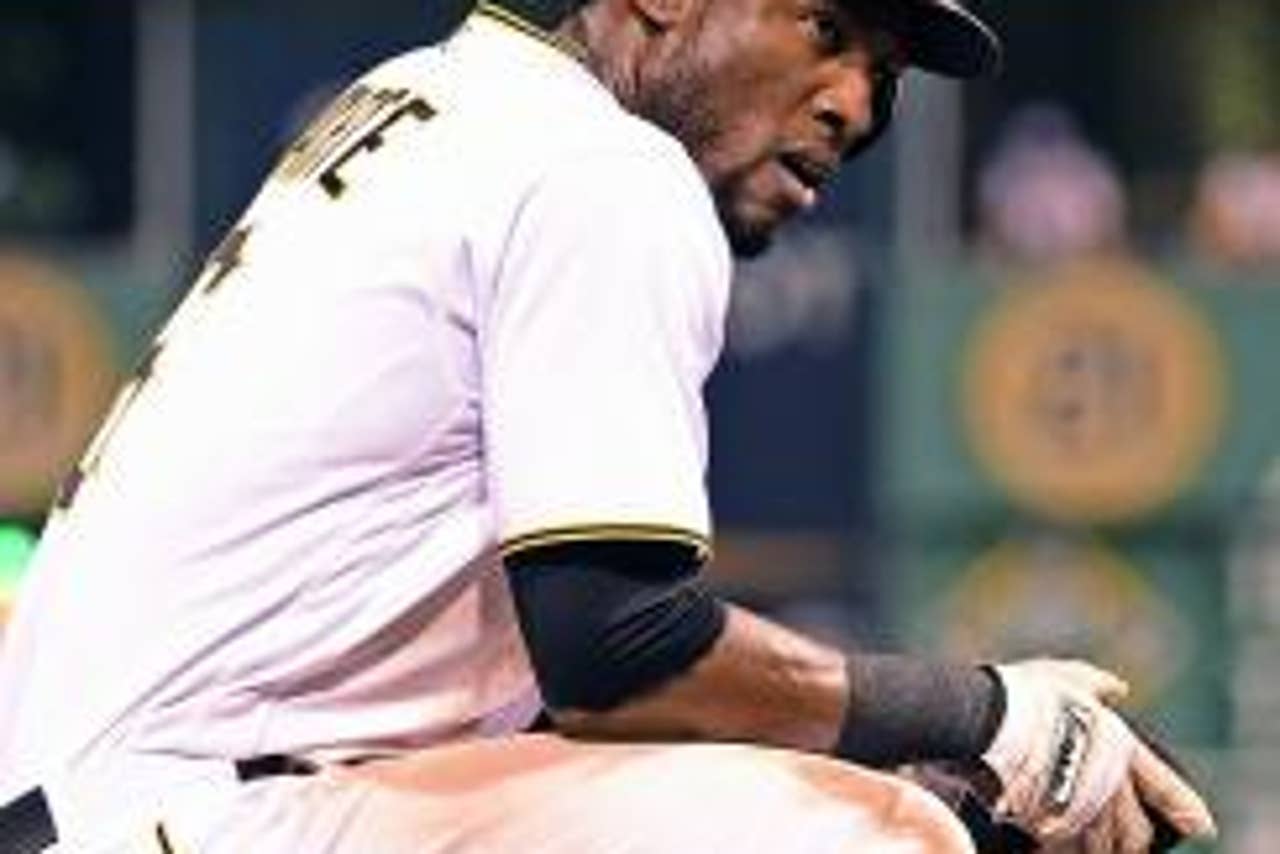 The class, however, isn't done producing stars. The player selected in between Harper and Machado took longer than expected to get to the majors, due primarily to a couple of arm injuries that stalled his rise through the minors. With those in the rear-view mirror, he enjoyed a successful debut season in 2016, amassing a 3.38 ERA, 3.71 FIP, 1.12 WHIP and 85 strikeouts in 104 innings. In year two, he looks primed to make the leap. Jameson Taillon, the second overall pick in the 2010 MLB draft, will not simply be known as the guy taken between Harper and Machado. The 25-year-old righty is realizing his potential as a frontline starter.
Taillon has always been in someone's shadow. Most MLB players can at least count on being the best player from their own high school, even ones from areas overflowing with talent in Texas, Florida, California and Georgia. That is not true for Taillon, who went to The Woodlands High School in Texas, the same school that produced Paul Goldschmidt. Then, of course, he was in the same draft as Harper, the best prep baseball player in a generation. The next year, the Pirates drafted Gerrit Cole with the first overall pick in the draft, and he instantly became the team's top pitching prospect. Two years later, he was in the majors for good. In that same draft, the Pirates selected another hard-throwing righty, Tyler Glasnow. By 2015, thanks in part to Taillon's injuries, Glasnow was roundly seen as the better prospect. Taillon has always been fighting to emerge from those shadows. Last season was the first step toward stepping out of them. If his performance early in 2017 is any indication, he will shed those shadows for good.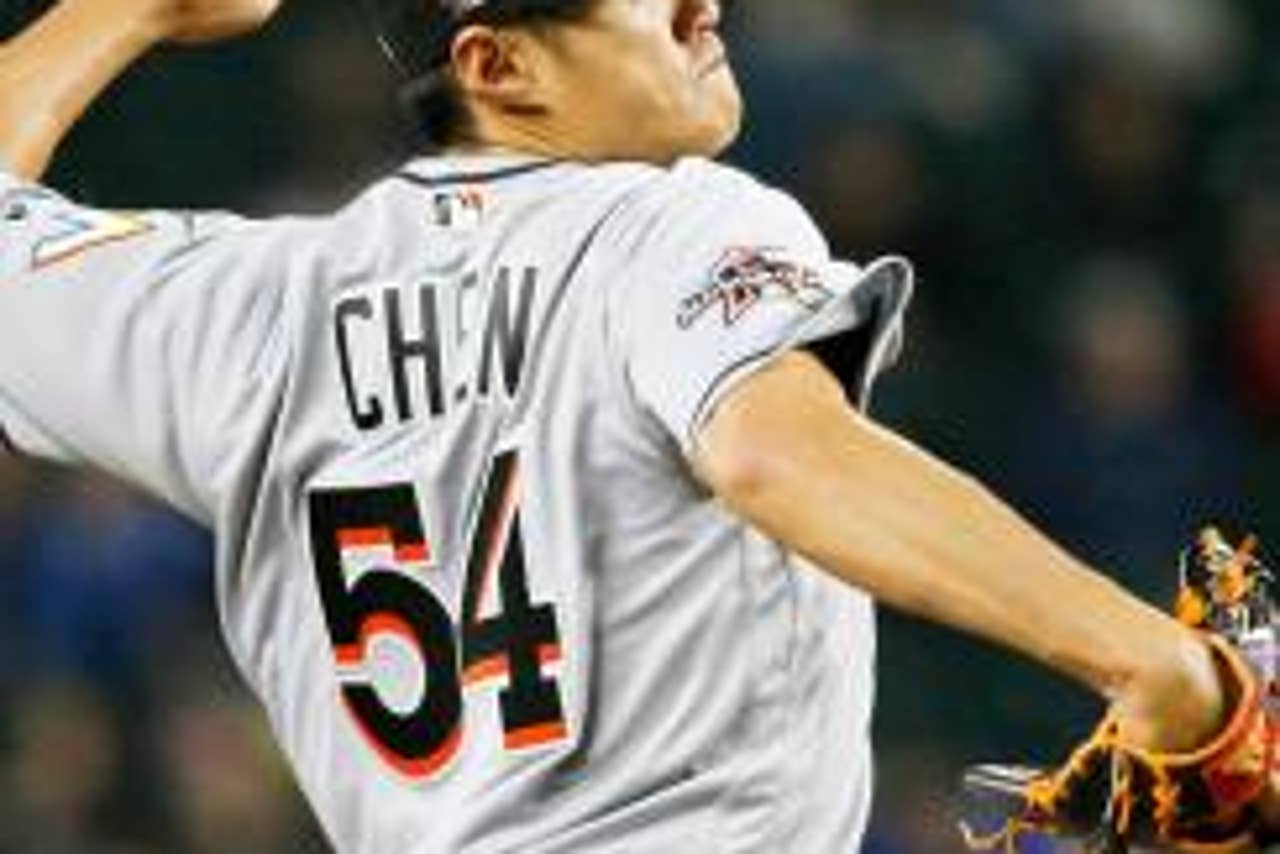 Taillon has made three starts this season, and has been anywhere between good an excellent in all of them. All told, he has allowed two earned runs on 16 hits and seven walks in 20 innings, which comes to a 0.90 ERA and 1.15 WHIP. He has fanned 16 batters on the young campaign, and has held two of his opponents scoreless across seven innings. Those just weren't any opponents, either. Taillon shut out the Red Sox for seven frames in his first start of the year, and in his most recent trip to the mound, he twirled seven scoreless innings against the Cubs at Wrigley Field. He matched Chris Sale pitch for pitch, with both starters taking a no-decision, and then earned a win in a game started by Jon Lester on the other side. That's not a bad start to a season for any pitcher, let alone one who made a big league club out of spring training for the first time in his career.
Like most successful starters, Taillon has four pitches in his repertoire that he uses regularly. He throws a four-seam and two-seam fastball, a curveball and a changeup. The curveball is his devastating out pitch, which the Cubs learned when they faced Taillon last week. Taillon struck out six in that game. Every single strike three he got was with the curveball.
Here he is getting a huge whiff from Addison Russell.
Here he is freezing Wilson Contreras.
Here he is inducing not only a swing and a miss, but a bat toss from an overmatched Javier Baez.
Even when a hitter makes contact with Taillon's curveball, it can be quite effective. The Cubs finally got to him in the seventh, scoring a run and loading the bases with one out with Kris Bryant at the plate and Anthony Rizzo on deck. Taillon got Bryant to ground into a forceout at the plate on a two-seamer that broke his bat. Then came Rizzo, who entered the game 3-for-6 with a pair of homers against Taillon, and was 1-for-2 with a single, walk and lineout in his first three plate appearances against him on this day. He worked a full count, but Taillon won the day with the help of his curveball.
That's an impressive pitch from a young starter against a perennial MVP candidate in a hostile environment. Taillon's day was done after that, and his offense got him three runs in the top of the eighth to give him his first win of the season.
Did you notice anything else about those four at-bats, other than the filthy curveballs that ended them? Check out the count in each one. Russell fanned in a 2-2 count. Contreras stood was frozen by a 0-2 offering. Baez flailed at a 1-2 pitch, with Taillon in command. Rizzo popped out weakly in a full count. Taillon is willing and able to go to the curveball in any count, and that trust in the pitch is paying dividends.
Taillon has also significantly increased his two-seamer usage this season. He favored it over his four-seamer last year, with the two-seamer checking in with a usage rate of 39.5%, and the four-seamer sitting at 23.2%. This season, those usage rates are at 46.7% and 17.2%, respectively. Take a look at the two-seamer, and you can see why Taillon likes it so much.
Any pitcher who can throw 97 mph with that sort of movement is going to enjoy using that pitch in almost any situation. This wasn't even a perfect offering by Taillon. Francisco Cervelli is set up on the outside corner, but the pitch caught a lot of the plate. Part of the reason Cervelli is set up so far away is to give Taillon a target that will, if he hits it, definitely result in a strike. The natural movement of the two-seamer brings it back over the plate, but it's still a bit more center-cut than he likely wants it. Still, the pitch has so much left-to-right and downward movement that Bryant breaks his bat and grounds weakly to Josh Harrison at third base.
Taillon went from being not the best player from his high school, to the guy drafted between Harper and Machado, to the guy surpassed by two fellow starting pitchers in his own system. All of that his behind him now. This year, Taillon is becoming what he always projected to be: a legitimate frontline starter.
---
---