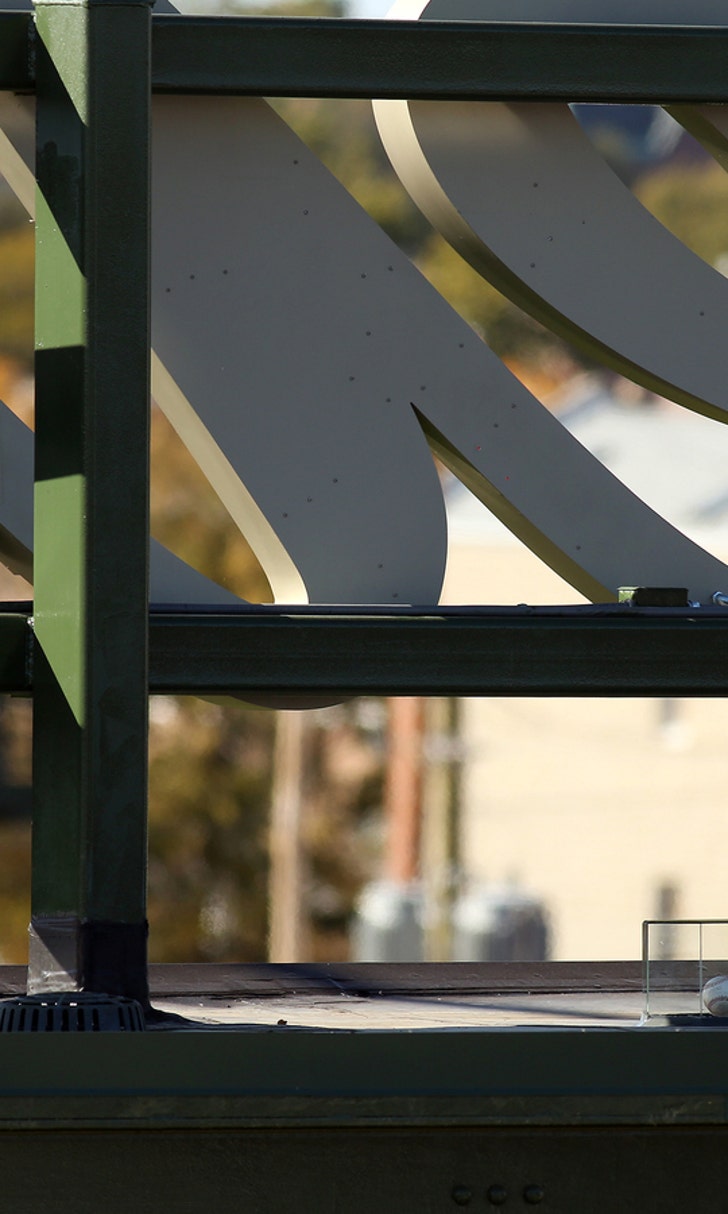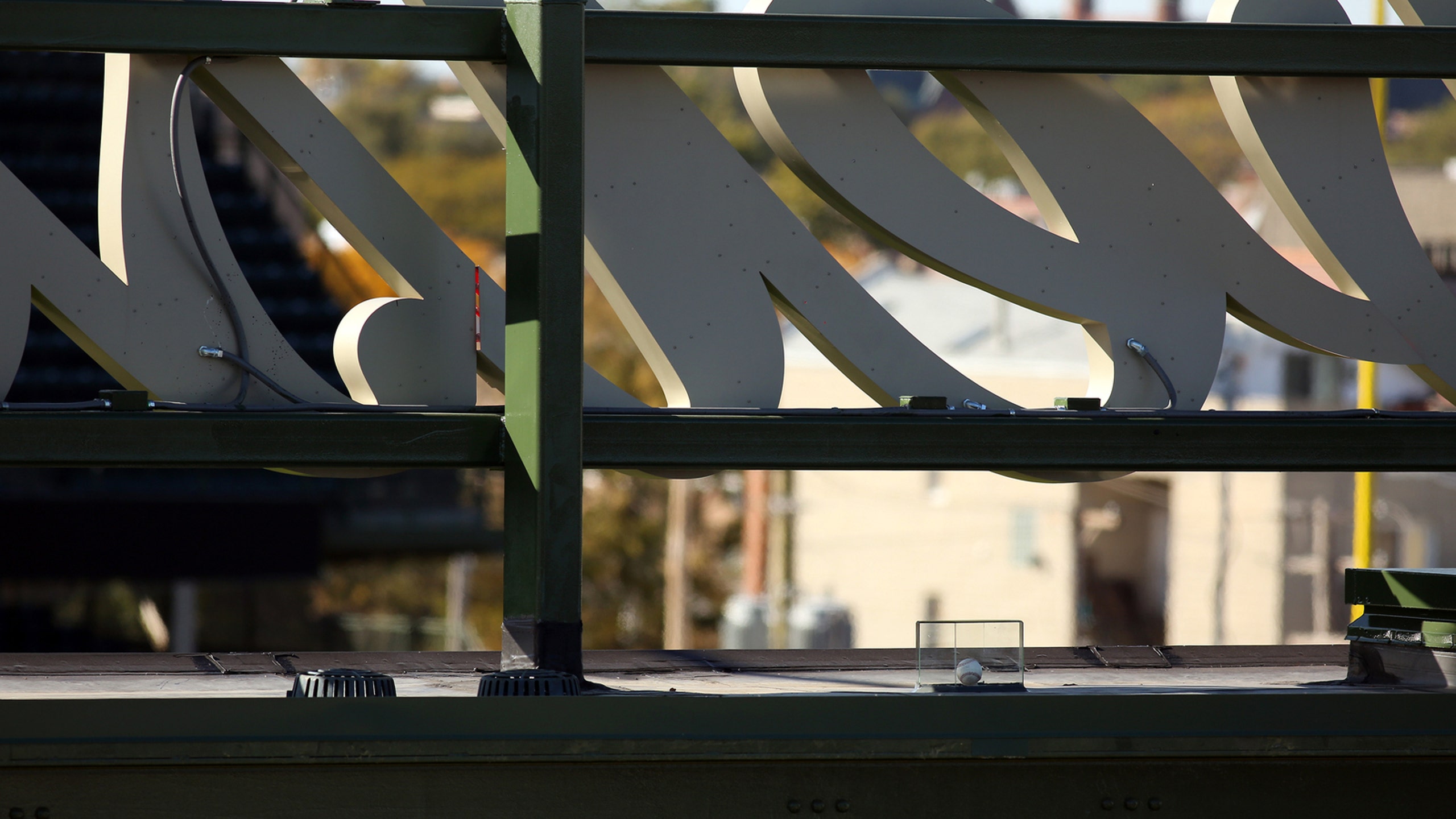 Thanks for nothing -- Cubs remove Schwarber HR ball from video board
BY foxsports • January 12, 2016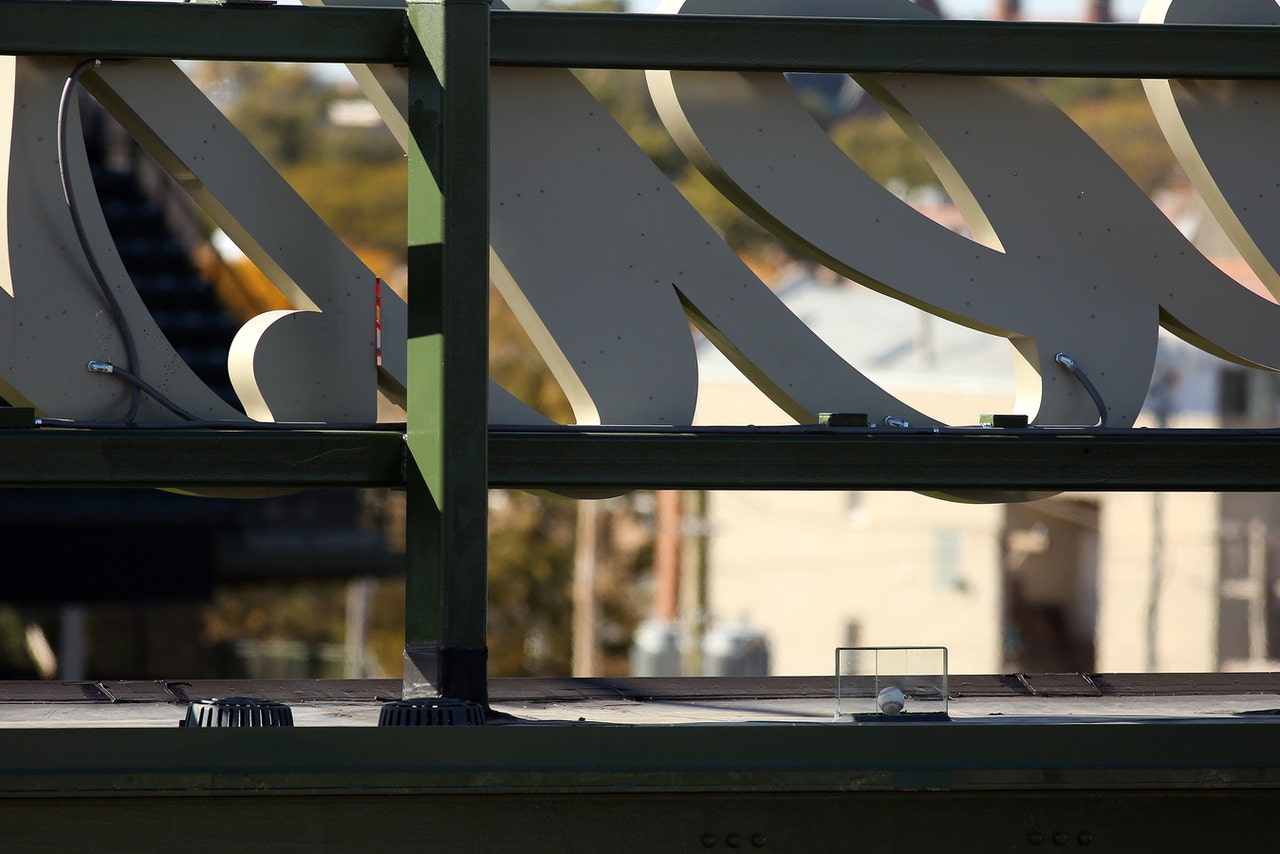 After 108 years — and counting — of heartbreak, jinxes and curses, the Chicago Cubs aren't taking any chances, Kyle Schwarber be damned.
If you recall, as the North Siders rode their historic rookie class to the NLCS, no kiddie Cubbie had more of an impact than Schwarber, the hulking 22-year-old whose prodigious blasts sent the Bleacher Bums into a frenzy, and whose atrocious fielding helped torpedo their playoff run in a sweep at the hands of the Mets.
But no moment more personified the impact of the new generation of Cubs than Schwarber's mammoth blast over right field in Game 4 of the NLDS against the Cardinals, a blast that secured the win and the series for Chicago.
The ball landed on the video board in right and stayed put. The club quickly encased the ball in plexiglass — presumably an effort to throw some reverse juju at that century-plus run of bad luck. But one day shy of three months removed from the homer, the Cubs on Tuesday announced they have taken down the ball — clearly an effort to prove to the baseball gods the hallowed grounds of Wrigley Field will not settle for an NLDS-clinching ball. Only a ball that leads to the whole enchilada will do.
Favorite moments of 2015: Kyle Schwarber's mammoth home run ball encased forever atop the Wrigley Field video board https://t.co/DQBKDQu2uW

— ShtBallPlayrsDo (@ShtBallPlayrsDo) January 1, 2016
A team spokesman told the Chicago Tribune's Tim Bannon the ball came down sometime after the season concluded "for security reasons." He added that the ball is in "a safe, secure place" — though when it comes to trying to fool black cats, billy goats, and the ghosts of Leon Durham and Steve Bartman, is any place really safe and secure?
At least Schwarber is likely to take it in stride. When asked after the playoffs if he wanted the ball, he reportedly said: "I don't care. Whatever they want to do with it."
---
---