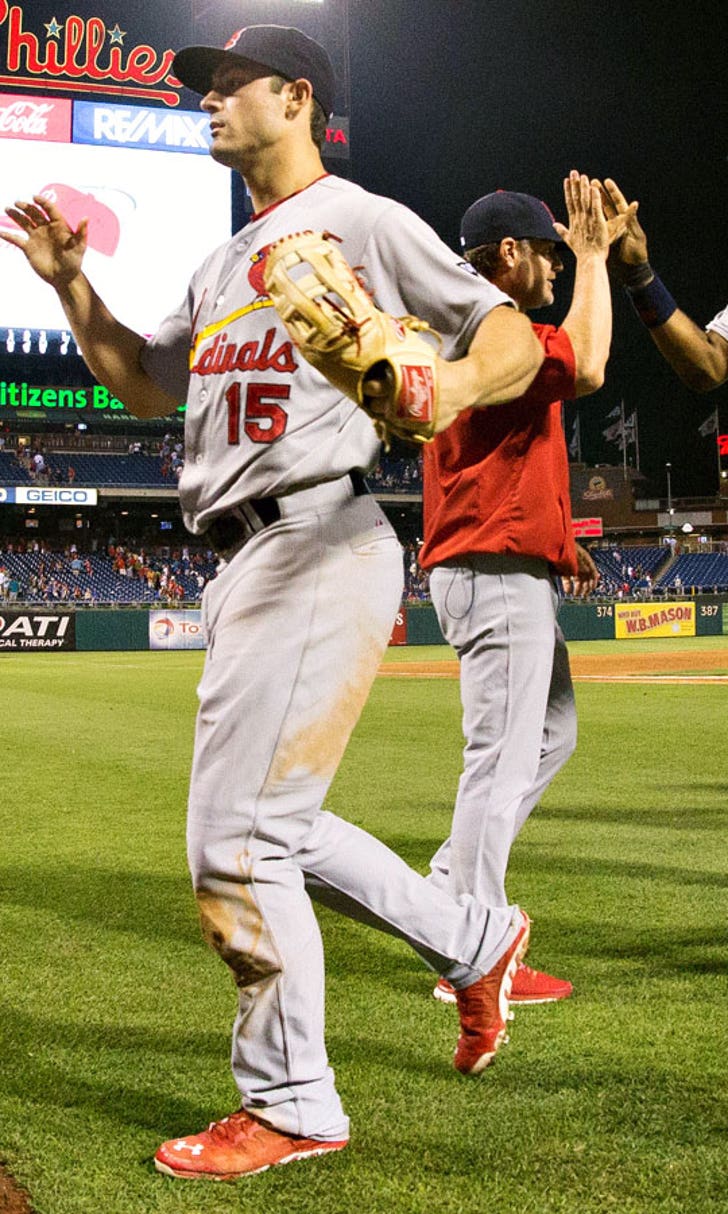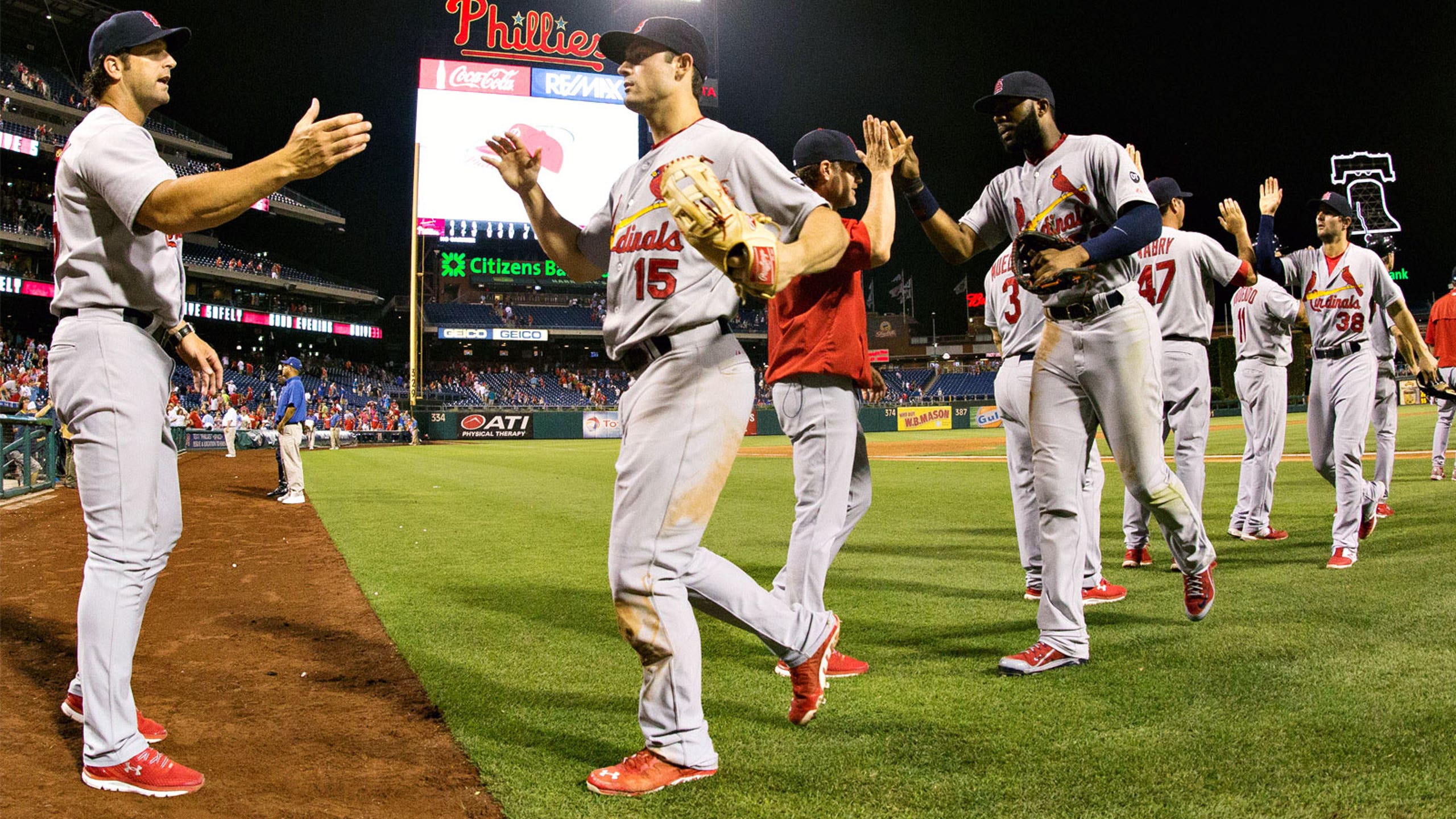 Suppose that big move by the Cardinals never happens?
BY Ken Rosenthal • January 12, 2016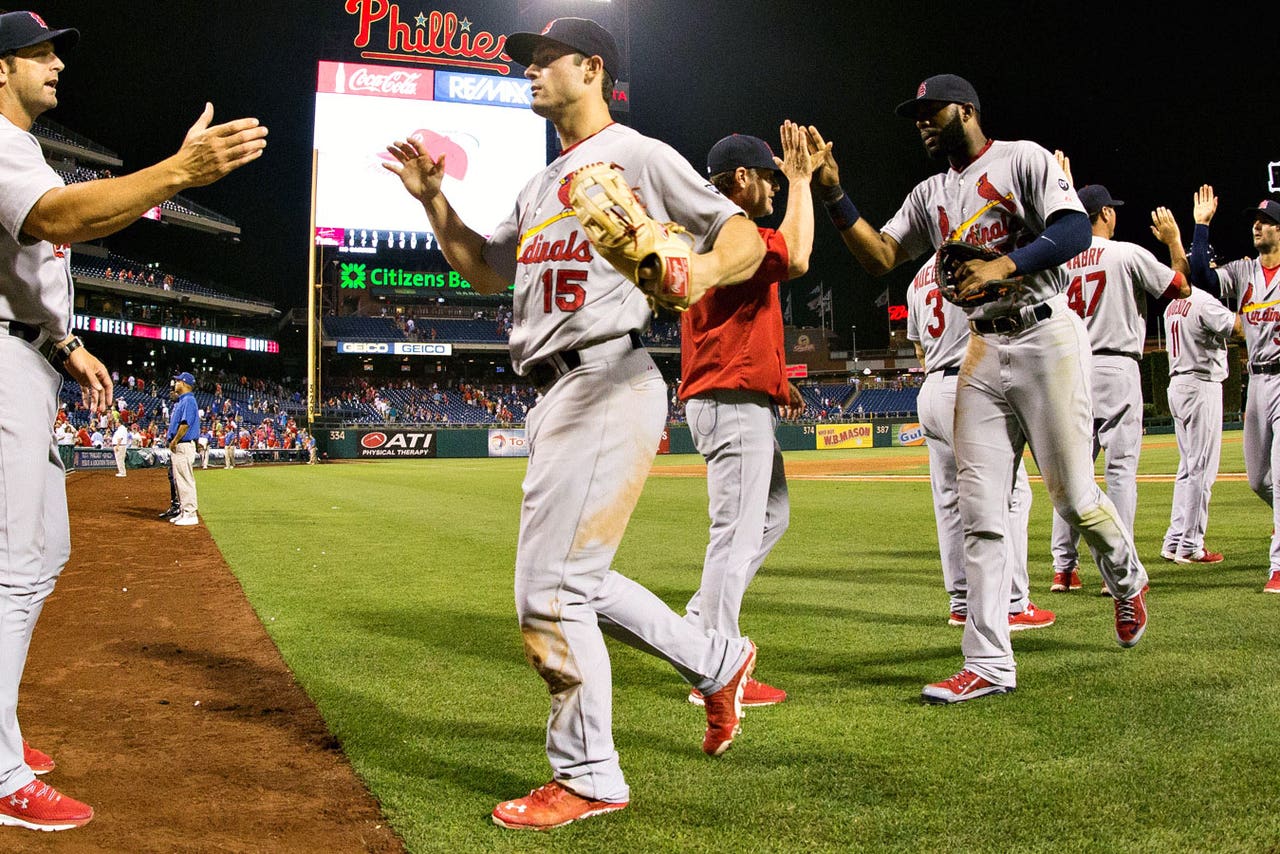 Only four National League teams scored fewer runs than the Cardinals last season — and that was when right fielder Jason Heyward was still on the club.
The Cardinals, since losing Heyward to the Cubs, have added only two offensive pieces — a backup infielder, Jedd Gyorko, and a backup catcher, Brayan Pena.
Their fans expect them to make a big move. Many in the industry do as well. But that big move does not appear to be coming — and in fact, might not be necessary at all.
Finding new players creates headlines; banking on internal improvement elicits yawns. Yet, the Cardinals can make a reasonable case that their offense will be significantly better than it was last season, and not simply because it cannot be much worse.
For what it's worth, Fangraphs projects the Cardinals to score 40 more runs in 2016 and finish sixth in the NL — above-average — in that department. Fangraphs also projects them to allow 134 more runs yet still compile 84 wins, enough for the second wild card.
Projections should only be taken so seriously — Fangraphs predicted 79 wins for the World Series champion Royals last season; other systems had them even lower. But examining the Cardinals position by position, the picture is far from bleak.
Catcher: Yadier Molina, after undergoing two surgeries on his left thumb, is expected to miss most of spring training. He is a significant question and Pena will help only so much, but Molina last was an offensive force in 2013.
First base: Two left-handed hitting options. Matt Adams is healthy after appearing in only 60 games last season. Brandon Moss can play right field against certain right-handers if Adams merits regular playing time at first.
Middle infield: Second baseman Kolten Wong and shortstop Jhonny Peralta are coming off similar seasons; their offensive production was much better in the first half than it was in the second. The plan is for Gyorko to spell both, with Wong and Peralta benefiting from more regular rest.
Third base: Matt Carpenter. Thirty years old, coming off an .871 OPS, still in his prime.
Left field: Matt Holliday appeared in only 73 games last season due to a strained right quad. Yes, he turns 36 on Friday, but he still hits when healthy, and it would be an upset if he again missed more than half the Cardinals' games.
Center field: A critical position. Randal Grichuk must stay healthy. Cardinals people keep asking, "What if Grichuk gets 600 at-bats?" He still is only 24; monster numbers could be the answer.
Right field: Stephen Piscotty, after producing an .853 OPS in 256 plate appearances as a rookie, could give the Cardinals more offense in right field than Heyward did — and if he stumbles, Moss is a viable alternative.
Are there questions?
Of course.
But which available player would make the Cardinals that much better?
Free-agent outfielder Justin Upton could make sense as a long-term replacement for Holliday, but he likely would force Piscotty into a backup role — and Piscotty is cheaper and perhaps even better both short and long term.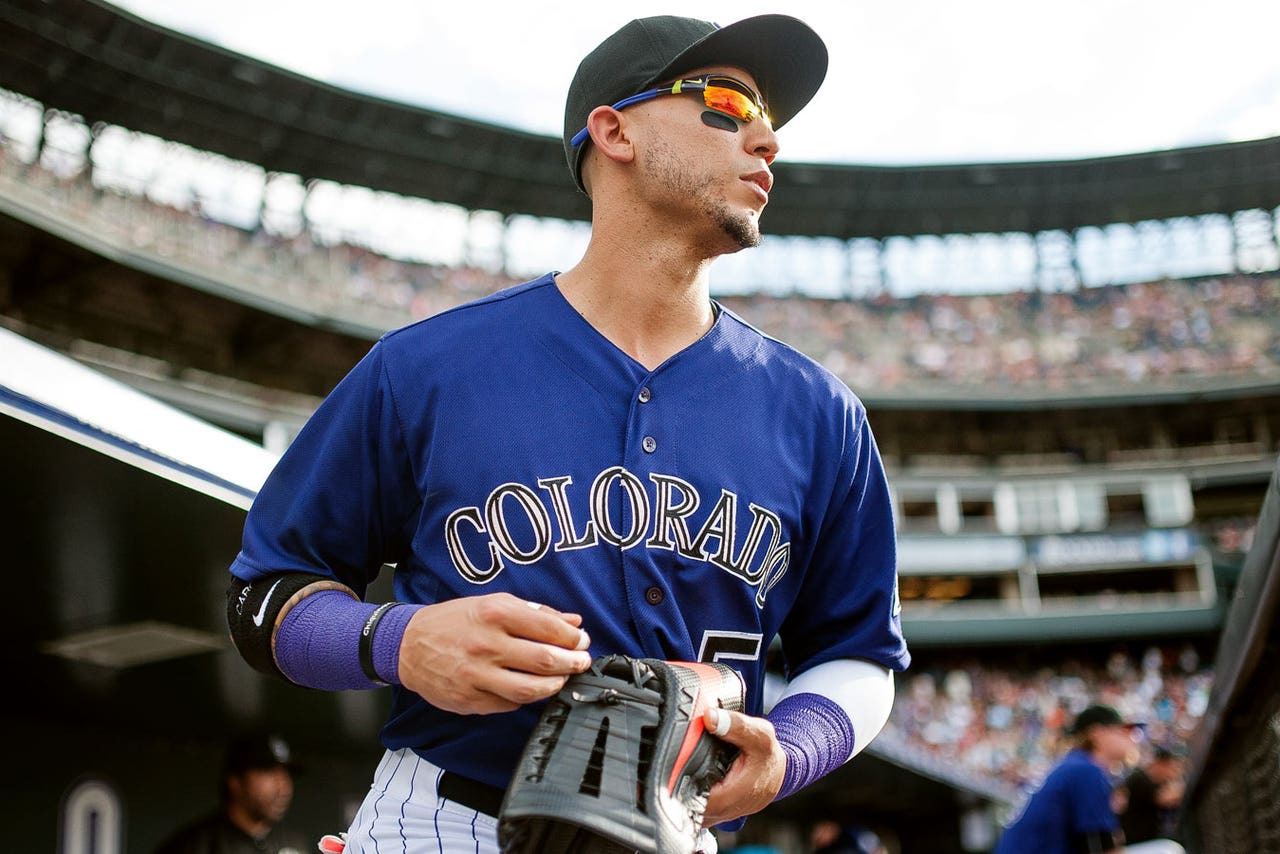 Acquiring Carlos Gonzalez might not be cost-effective for the Cardinals.
The acquisition of Rockies left fielder Carlos Gonzalez, meanwhile, almost certainly would cost the Cardinals a pitcher such as left-hander Marco Gonzales plus other pieces — and again, Piscotty might be a superior option. Likewse, Rockies center fielder Charlie Blackmon would not necessarily be an upgrade over Grichuk.
True, the Cardinals could move Piscotty to first if they added an outfielder; Adams then could be included in a trade for someone like Gonzalez or moved in a separate deal. Moss, though, would be left without a significant role — and now that he is more than a year removed from right-hip surgery, the Cardinals expect that he will more closely resemble the hitter who averaged 25 homers and an .844 OPS from 2012 to '14.
This is not like the 2013-14 offseason, when the Cardinals knew they had to get a shortstop and signed Peralta to a four-year, $53 million free-agent contract. There is no perfect solution, no obvious position for the team to upgrade. And the Cardinals' potential loss of draft picks due to former scouting director Chris Correa's hacking of the Astros' proprietary database is one more reason for the club to hold its young assets.
The Cardinals never panic when constructing their roster; people within the industry routinely laud general manager John Mozeliak for staying disciplined. Mozeliak will jump on a remaining free agent only if he views the price as too good to ignore. And if the team stumbles, he can react before the July 31 non-waiver deadline, when he normally does some of his best work.
All teams should have the Cardinals' problems.
---
---