Kansas City Royals
Kansas City Royals
Royals' Kennedy aims for turnaround against Tigers (May 31, 2017)
Published
May. 31, 2017 4:44 a.m. ET

KANSAS CITY, Mo. -- May has not been a kind month for Kansas City Royals right-hander Ian Kennedy, who starts Wednesday in the series finale against the Detroit Tigers.
Kennedy is 0-4 with a 4.43 ERA for the season, but in three May starts, he is 0-2 with a 10.32 ERA while allowing five home runs in 11 1/3 innings.
The Tigers will counter with left-hander Matt Boyd, who is 2-5 with a 5.40 ERA this season.
Kennedy will be making his third start since coming off the disabled list after recovering from a right hamstring strain.
"I feel better and better every time, just (more) comfortable," Kennedy said.
In his first start back on May 21 at Minnesota, manager Ned Yost pulled him after two innings.
"The first time after taking 15 days off not facing hitters was a little more difficult than I thought it was going to be," Kennedy said. "I felt a little better as the outing went on the other day."
In a Friday start at Cleveland, Kennedy yielded a solo home run in the second inning and three runs in the third before retiring the final seven batters he faced in a five-inning no-decision.
"My legs rebounded a lot better than I anticipated," Kennedy said. "Every time I feel more and more confident with it. My last two innings of my start, I went 1-2-3 both innings.
"Health-wise, that's all I care about. Everything else will take care of itself after health."
Kennedy said his delivery was off in his initial two starts.
"I had to figure that out," Kennedy said. "It's not quite right yet, but I feel like in between starts it's been a lot better."
He said rehabbing from an injury can create bad habits.
"Your delivery gets a little off whack," he said. "It takes time as you get out of reps."
Yost expects Kennedy will go deeper into the game against the Tigers.
"He's gotten a little better each start," Yost said. "The first start he was off mechanically. He was a little off mechanically the first three innings (the second start) and found it in the fourth and fifth inning. He should be ready to go (Wednesday)."
Kennedy is 1-3 with a 3.79 in six career outings against the Tigers. He went 1-1 with a 1.96 ERA in three starts against them last year.
Miguel Cabrera is 5-for-13 with two doubles, a triple and three walks against Kennedy. Alex Avila is 2-for-11 with six strikeouts and three walks, but both hits were home runs.
Boyd will face the Royals for the seventh time in his career. He is 1-3 with a 9.00 ERA in 23 career innings against the Royals, 0-2 with a 14.40 ERA in three starts at Kansas City.
Last season in two starts against the Royals, Boyd went 0-2 with a 27.00 ERA, yielding 11 earned runs in 3 2/3 innings.
Boyd is 0-4 with a 6.92 ERA in five May starts, allowing 21 runs (20 earned) on 42 hits and 10 walks in 26 innings.
"I'm in a good place, just waiting for the next time to get out there," Boyd said. "You know, work off of the adjustments I've made over the last few starts and go out there and compete for a chance to win for the squad."
Expect Yost to load the lineup with right-handed hitters. Left-handers are hitting .231 off Boyd, but right-handers are hitting .328 with seven home runs and 21 walks.
Boyd needs a quality changeup to be effective against right-handed hitters.
"The last three outings, it could have been better," Boyd said. "Everything could have been a little better, but, you know, I trust the pitch. There's constantly work to get it better and better and better, every single day."
Whit Merrifield is 3-for-4 with four RBIs against Boyd. Lorenzo Cain is 4-for-12 with a home run and five RBIs.
"My goal out there isn't to get a win for myself," Boyd said. "My goal is to get a win for the team. If we score four, they can't score more than three. If we score one, they can't score at all. So, the goal is to go out there and put your team in a position to win. Win the game for the team, not for the individual statistic."
---
---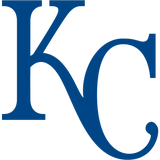 Get more from Kansas City Royals
Follow your favorites to get information about games, news and more
---