Andrew McCutchen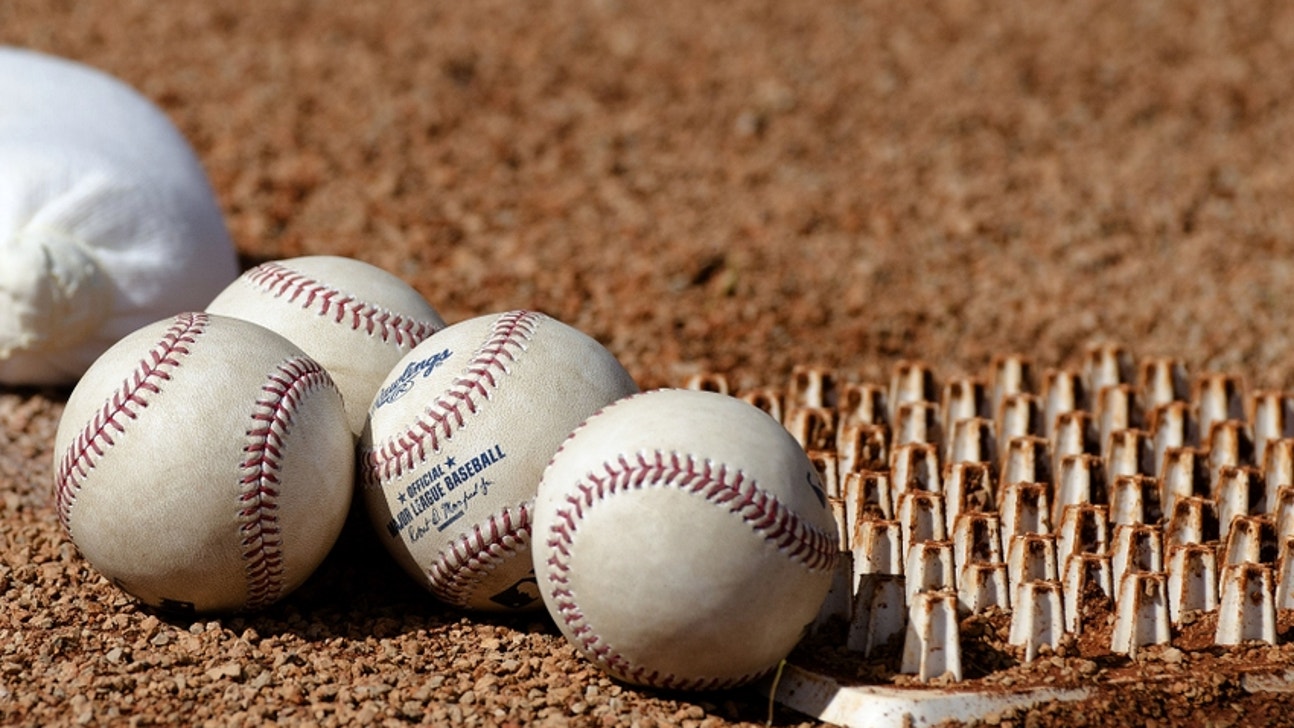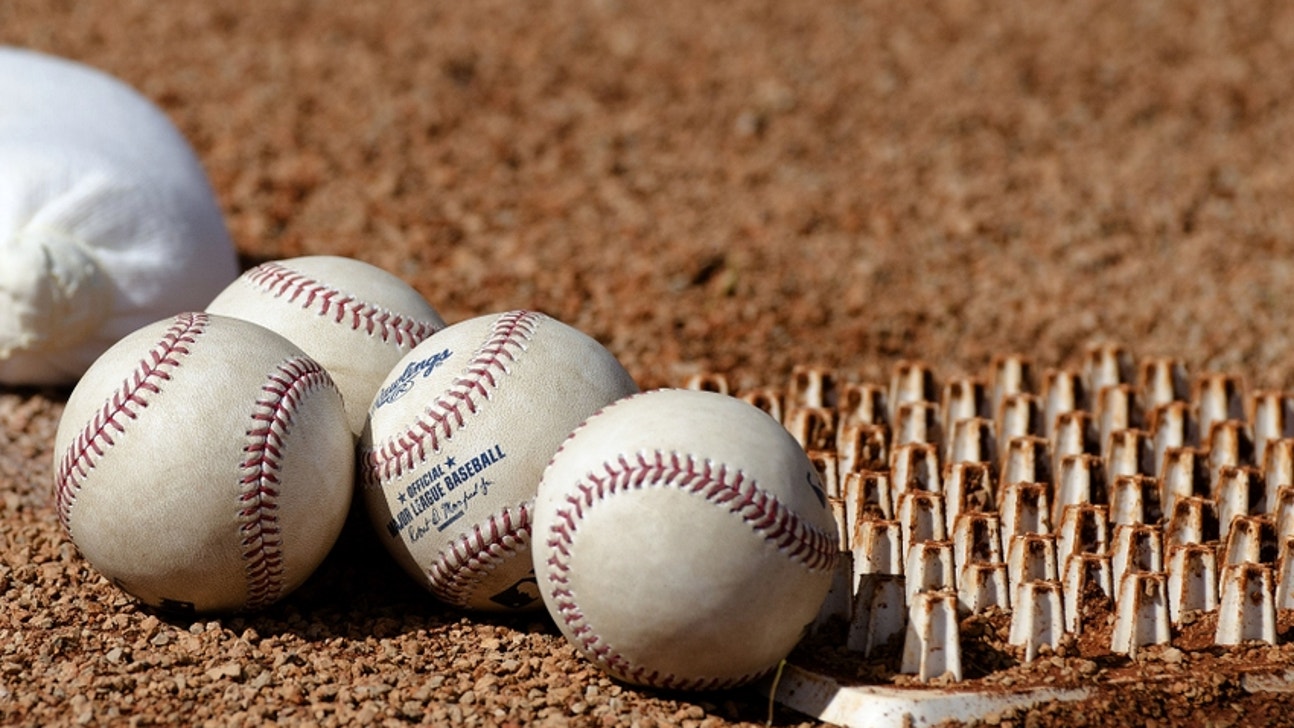 Andrew McCutchen
Pittsburgh Pirates Rumors: Three Trades from MLB.com
Updated
Mar. 5, 2020 12:39 a.m. ET

Fansided, Nicholas Caporoso/FanSided via Rum Bunter
Mandatory Credit: Jonathan Dyer-USA TODAY Sports
Merry Christmas and Happy Holidays to everyone!  It could be a very merry Christmas if the Pittsburgh Pirates are able to make a few deals yet this off-season.  Here is some trade ideas for some of the rumors that have been out there.
It seems that many insiders and reporters believe the Pittsburgh Pirates have plenty of moves to make yet.   MLB.com put out an article called "Gift Exchange: 8 Trades That Make Sense".  In this article MLB.com writer Phil Rogers lists eight different trades that he thinks have potential to happen as we head toward the New Year.  On this list he has three different trades involving the Pittsburgh Pirates.  The trades surround two teams, the Chicago White Sox and the Los Angeles Dodgers.  With this, it is easy assume that the Pittsburgh Pirates are receiving Jose Quintana from the White Sox in the trade scenario.  However, the Dodger trade is a little more creative.  Meanwhile the third trade is actually a three team trade between the Pittsburgh Pirates, White Sox, and Dodgers.
Now there is not necessarily any reports of these trades being talked about.  However, this is MLB.com.  Rogers is not just making these trades up from thin air.  There is enough reports or information being put out there to lead to the speculation. He is just connecting dots and using information passed along to create trades that would make sense. We have all seen the reports regarding the Pittsburgh Pirates working to trade for Jose Quintana.  Hence why Phil Rogers put together a trade with what he thinks/understand the White Sox might be looking for in a deal.  That is where we start:
Mandatory Credit: Kamil Krzaczynski-USA TODAY Sports
First Trade: Pirates and White Sox
The first trade to be covered is the deal that would finally land Jose Quintana to the Pittsburgh Pirates.  In the deal the Pittsburgh Pirates are parting with one major prospect.  However, the other two pieces are not nearly as valuable as some have speculated in a potential deal.  Here is what Rogers thinks will get the lefty pitcher to Pittsburgh and why:
Deal: LHP Jose Quintana to Pirates for CF Austin Meadows (No. 2 prospect), infielder-outfielder Adam Frazier and RHP Clay Holmes (No. 11).

We did a full breakdown of Quintana trade scenarios, and this one still makes a lot of sense. The Pirates have been nurturing Meadows, one of the most complete position players in the Minor Leagues, to replace Andrew McCutchen. But this trade extends the window to get Pittsburgh deep into the postseason with the franchise icon, who has two years left on his contract. Alongside newly signed free-agent starter Ivan Nova, Quintana would be a fine olive branch to show McCutchen that the front office still believes in him, and the team around him.
Yes, the Pittsburgh Pirates are giving up top prospect Austin Meadows!  This would be tough to swallow as Meadows is one of the best prospects in baseball and Andrew McCutchen's heir.  However, you have to give something to get something.  Chicago reporters seem to think the White Sox want hitting prospects back in deal rather than pitchers.  Meadows fits the bill and reduces the asking price for the other two players involved.
Obviously, Adam Frazier made an impact last season, he could be a very nice player to have on the team for this season.  However, with switch-hitter Alen Hanson MLB ready, Frazier could be expendable.  Also, Frazier has defensive limitations and is undersized which projects him to be more of a bench player.  Once again Adam Frazier would be great to have on this team, but he is a utility player and replaceable. Lastly, Clay Holmes is a throw in prospect.  He is projectable and has solid upside, but is not considered to be a future ace. His ceiling at this point seems to be a middle of the rotation arm.  On the other hand, he could amount to nothing, like a lot of mid-tier prospects do.
Would you make this deal? Comment!
Mandatory Credit: Dennis Wierzbicki-USA TODAY Sports
Second Trade: Pirates and Dodgers
The second trade recommended by Phil Rogers is between the Pittsburgh Pirates and the Los Angeles Dodgers.  This trade is a creative deal, and one that has major league players moving in it.  In fact, Rum Bunter has suggested that both players going from the Pittsburgh Pirates could make sense for the Dodgers. Both players are currently beloved Pirates who are on the trading block.  Coming back is an intriguing, but controversial outfielder along with a couple of top prospects.  Here is that trade that Rogers thinks the Pittsburgh Pirates and Dodgers should make:
Deal: McCutchen and infielder-outfielder Josh Harrison to Dodgers for OF Yasiel Puig, RHP Jose De Leon (No. 2 prospect), OF Alex Verdugo (No. 3).

For the right package, the Dodgers could potentially do some one-stop shopping to rearrange the outfield, and fill a vacancy at second base. Both McCutchen and Harrison are strong clubhouse types, which never hurts. Bucs manager Clint Hurdle could mesh well with Puig, and the haul of prospects could help the Pirates contend again in 2018 or '19, even if McCutchen's departure continues the backward momentum that started last season. (MLB Network Radio's Jim Bowden first mentioned the idea of a McCutchen-Harrison combination trade.)
Mandatory Credit: Robert Mayer-USA TODAY Sports
More on Dodgers and Bucs
A few weeks ago it was reported the Dodgers had interest in Andrew McCutchen.  The Dodgers current line up is very left-handed heavy and they could use an impact right-handed bat.  Meanwhile they have one of the best farm systems in baseball, along with MLB ready prospects to send back.  Then comes in Josh Harrison.  All off-season long the Dodgers have been connected to Brian Dozier, however the Twins do not seem all that motivated to move him.  Meanwhile, it was reported the Bucs were open to dealing Harrison.  This trade would kill two bird with one stone for the Dodgers.  The Dodgers get a solid second baseman who is on a cheap contract by their standards, while the Pirates get out of his extended contract.
Coming back in the deal is Yasiel Puig.  Puig is owed a 14 million dollars over the next two seasons, then has a year of arbitration.  He is not a free agent until after the 2019 season.  Puig is a solid player and just 26 years of age.  He also would fit nicely in PNC's left field as he has the speed to cover it and a strong-arm that is needed out there.
However, he comes with a big red flag.  Puig is a diva and can become disgruntled very easily.  Last year the Dodgers were so unhappy with his attitude which was effecting his play that they actually sent him to Triple-A. At one point Puig did not report to Triple-A!  With that he did come back with a much better attitude and was their best hitter down the stretch.  Even so the Dodgers tried trading Puig at the deadline and still may if they can get a replacement for him. Here they do.
Mandatory Credit: Jake Roth-USA TODAY Sports
Prospects Coming Back
The two prospects coming back  would be the big tickets.  First off Jose De Leon is one of the top pitching prospects in baseball.  His fastball sits in the lower to mid 90s. He also has a plus slider.  His best pitch is his change-up which has late movement to it.  This is a good sign as younger pitchers typically do not have plus change-ups.  De Leon has been mentioned on here before as a target in a Dodger trade.  Also, the Dodgers have reportedly been willing to include De Leon in a deal for Brian Dozier.
De Leon would represent the young, MLB ready arm the Bucs tried to acquire from the Nationals in a Cutch deal.  Meanwhile Verdugo is one of the top outfield prospects in baseball.  Verdugo is a career .300 hitter in the minors and has shown above average pop.  Verdugo played in Double-A last season and could replace Puig if the Bucs decided to move him after the fact.
If the Bucs were to make this deal it would help them make the Quintana deal as well.  As mentioned on the last slide it would be really hard to trade top prospect Austin Meadows.  However, if the Pirates made the deal with the Dodgers they would end up with another high-end outfield prospect in Verdugo.  This would make it dealing Meadows easier to swallow.
Also it was reported that the Bucs would need to move a contract to help bring in Jose Quintana.  Harrison's contract is very similar in length and money as Quintana's.  Plus the addition of De Leon would allow the Bucs to move Chad Kuhl to the bullpen.  Kuhl projects better as a reliever and would add to an already solid looking pen.  This deal could be done on its own or as a second deal to restock the minors from the White Sox trade.  Either way it looks to be an intriguing deal.
Would you make this deal? Comment below!
Mandatory Credit: Rick Osentoski-USA TODAY Sports
Third Trade: Pirates/ White Sox/Dodgers
The third trade is a three team trade between the Dodgers, the White Sox, and the Pittsburgh Pirates.  There is a lot of similar pieces exchanging hands in this deal as the previous two. One interesting note is that there was some speculation out of Chicago that a third team could be involved in a Quintana to the Pirates deal.  The writer from Chicago speculates the Yankees, however the Dodgers may make more sense.  Here is what Phil Rogers thinks the three teams could swing:
Deal: Three-team swap that is a variation of the two above. Dodgers land McCutchen, Pirates get Quintana and White Sox add two prospects apiece from both organization (say De Leon (No. 2) and infielder Willie Calhoun (No. 4) from the Dodgers and 1B Josh Bell (No. 3) and C Elias Diaz (No. 9) from the Pirates).

Quintana, who is under control for four years at a bargain price, is actually the headliner in this deal, not Cutch. The Pirates can move Starling Marte to center, plug in Meadows in left and grab a first baseman off the bloated free-agent market (Chris Carter, Mike Napoli or maybe even Mark Trumbo).
As stated above the teams are trading similar players as Rogers wrote in the individual deals.  However, in this scenario the Dodgers only receive Andrew McCutchen and the Bucs do not get Puig. While the Pittsburgh Pirates grab their top pitching target in Quintana from the ChiSox.  Meanwhile the White Sox continue to load up on prospects.  Obviously the biggest concern in this trade is the White Sox receiving Josh Bell.  Bell should be untouchable in terms of his offense.  However, if the Pittsburgh Pirates do not believe he can turn into an adequate defensive first baseman than he could be on the block for an AL team who needs outfield or DH help.
Diaz makes sense as the White Sox have been searching for a future catcher.  They drafted one last year in the first round by the name of Zack Collins. However, scouts around the league do not think he will stick behind the plate.  Diaz gives them a future catcher who is MLB ready.  The Bucs have no real need for him as they have Cervelli locked up for three more seasons.
Would you make this trade? Comment!
Mandatory Credit: Mark J. Rebilas-USA TODAY Sports
Counter Trade Idea
The main issue though is that while the Pirates fill one hole in their rotation, they open another one, technically two, by making this trade.  The Pirates finally have their projected slugger at first base with Bell.  If they were to move Bell it would continue the trend of below average offensive first baseman.  Meanwhile, if they were to move Andrew McCutchen it would open another hole in the outfield, as the Bucs will not have Meadows up until at least June.  As such, the Bucs will likely stay out of the first base market as they just do not operate that way.
So this opens up another question.  Instead of including Bell, would the Pittsburgh Pirates be better off sticking Meadows in the deal instead?  If the Pirates do not feel Bell can play in the infield, they could always move him back into his natural position of right field.  By doing so they would be opening up only one hole at first base, instead of two holes.  Also, by including Meadows the Pirates might be able to grab Melky Cabrera from the White Sox as well.
Cabrera would fit into the team's mold as a strong contact hitter who does not strike out a lot.  He also only has one year remaining on his contract.  If the Pirates could get some kick back money to reduce Cabrera's contract it would help the situation.  The Bucs could then keep Bell at first base and allow Cabrera to play in the outfield.  In this way, the Pirates would have their positions accounted for after moving McCutchen.
Deal:
White Sox Receive: Meadows, Diaz, De Leon, Calhoun
Pirates Receive: Quintana, Cabrera, Verdugo, Cash
Dodgers Receive:  Andrew McCutchen and Brett Lawrie
Next: What makes the most sense?
Mandatory Credit: Charles LeClaire-USA TODAY Sports
Conclusion
Of the three trades the three team deal makes the least amount of sense.  Looking at the two individual trades the Pirates seem to be acquiring a lot of high end talent in the deals.  Looking at the White Sox deal they are giving up one elite prospect, a controllable bench player, and a throw in prospect, while grabbing a high-end starter.  In the Dodger deal they are getting an outfielder who can immediate help and grabbing two of the top 50 prospects in baseball.
More from Rum Bunter
For the three team trade the Pirates seem to be giving up more in talent and getting less in return.  In the three team deal the Bucs are giving up a perennial all-star and player who looks to be a future all-star.  Bell is major league ready and will open at first base for the Bucs.  He has long been considered a top 100 prospect in baseball and was the top first base prospect in baseball last year.
The Pirates would be trading away two major league players, along with a major league ready, top catching prospect and receiving just Quintana in the deal.  Essentially you could look at the deal as this: Andrew McCutchen, Josh Bell, and Elias Diaz for Jose Quintana.  That seems like way more value than the other trade which offers Meadows, Frazier, and Holmes.  Even if you consider Frazier a future every day player the other deal still seems to have high impact players in it.
Now of course these trades are just speculation on Phil Rogers' part.  He is not claiming that these specific players have been talked about.  Rather he is taking reports and information and putting together what he thinks would be logical deals.  With that being said Rogers is a well-regarded baseball writer and knows what he is talking about.  Do you agree with him on any of these trades? Keep in mind that Meadows is viewed by many as close to untouchable, but to get something you have to give up something.  It would be great to make a deal without giving him up, but obviously the White Sox would have interest in him.  Comment below with your thoughts!
---
ANDREW MCCUTCHEN trending
---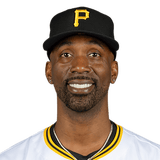 Get more from Andrew McCutchen
Follow your favorites to get information about games, news and more
---
NEXT STORY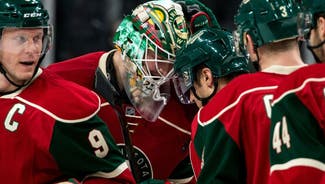 NHL Daily: NHL Christmas Lists, Trade Rumors
ANDREW MCCUTCHEN trending