Atlanta Braves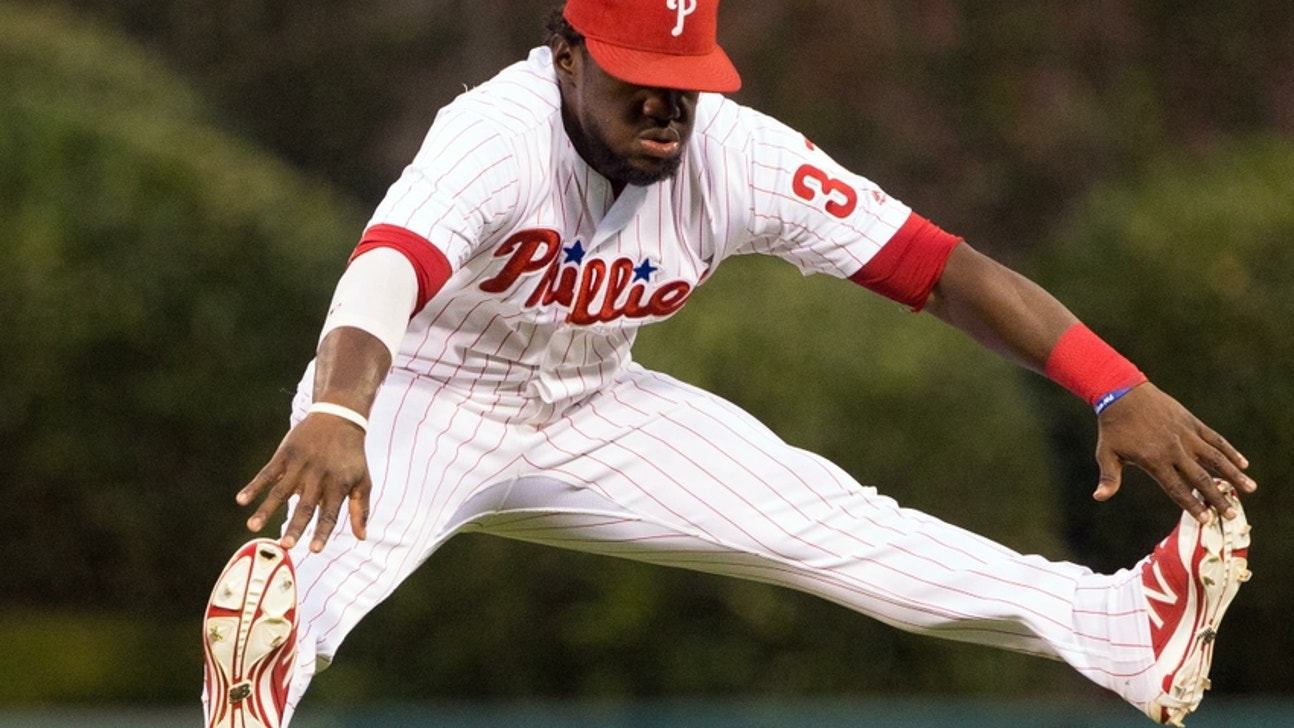 Atlanta Braves
Phillies Odubel Herrera: Emerging Fantasy Star?
Updated
Mar. 4, 2020 9:45 p.m. ET

Fansided, Brad Kelly/FanSided via Fantasy Baseball Crackerjacks
Odubel Herrera is a top of the order force for the Phillies and looks the part of a budding superstar. Could fantasy owners now target him as a potential breakout star in 2017?
The Phillies are still in the process of rebuilding, but that does not mean they lack intriguing fantasy pieces. Odubel Herrera's rise up the MLB ranks is one of the more interesting stories in the game. After two solid seasons, could he be emerging as a fantasy stalwart?
It is not too often seen where a Rule 5 draft pick winds up signing a five-year extension with their new club, but that is exactly what Herrera has been able to do since being snatched away from the Rangers in 2015. He is now 306 games into his Phillies' career, and the team could not be happier with what they are getting from him.
After a solid debut in 2015, Hererra earned an All-Star nod this season. He ended 2016 with a .286/15 HR/49 RBI/25 SB/87 R/.781 OPS line. Fantasy owners, and the Phllies, will gladly take that line every season, but the 25-year-old still has room to develop and get better.
The big question with Herrera entering the 2016 season was, can he offer anything outside of the decent AVG numbers.  He only had 8 HR.16 AB in 2015, so while those are decent totals, owners needed more to be excited about. Thus making his 15 HR/25 SB this season, a dream come true for those owners that grabbed him late in drafts.
The first thing when it comes to Herrera's value is his speed. He had 128 SB in the minors and that element of his game has transitioned well to the majors. He has a 34 SB minor season under his belt, and after swiping 25 in 2016, 30 SB is certainly in play if he can up his BB rate.
His next area of strength is the AVG.  After two full seasons at the MLB level, he boasts a .291 career AVG. In the minors he posted a career .294 clip, so the numbers are nearly identical, His speed and contact based approach certainly help, and after notching 167 hits this season, it is easy to see why he can be a force. Some will point to his high BABIP as a red flag, but that actually dropped nearly 40 points this season, yet he still batted .286.
Looking at his batted ball data, there were no outlying stats that spoke to 2016 being a fluke. His LD rate still stayed in the 21-23% range, his GB rate stayed near 46%, but his FB rate did go up by nearly 3%. This more than likely led to the increased power numbers, but it is not too big of a jump where it is unsustainable.
He still does not posses a tremendous Hard Contact%, 27%, but he did nearly post another 50%+ Med contact season, which bodes perfectly fine for his play style.  In terms of his counting stats, if the Phills can keep Maikel Franco heading in the right direction and have Tommy Joseph emerge as a run producer, 90+ R are easily there to be had in 2017.
It would be remiss to not note some of the red flags that Herrera has as well. Fantasy owners have to be offered the full picture. He did cut his K rate by 4%, which is a great improvement, but he also made contact with 67% of pitches out of the strike zone, so he is still prone to his over aggressive ways. The Contact% did rise to 78%, but fantasy owners have to make sure that his K rate does not rise again.
He also struggled mightily against LHP. In 2015, he posted a .293/.720 OPS versus lefties. But, that tanked this season.  He could only muster a .238/.599 OPS versus lefties, and zero of his 15 HR were off southpaws.  Was he exposed, maybe. Does it make sense that he would be that bad versus them, no. He will have to make adjustments, but somewhere in between those two stat lines is where he should fall in 2017.
Odubel Herrera is one of best up and coming talents in baseball, who already has the skillset to be a solid major league player. With a few adjustments in his plate approach, he could be on the verge of a breakout season. Look for Herrera to do more of the same in 2017, as he could even flirt with the 20 HR/30 SB mark next season.
More from Fantasy Baseball Crackerjacks
This article originally appeared on
---
---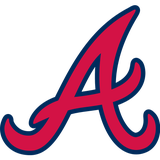 Get more from Atlanta Braves
Follow your favorites to get information about games, news and more
---