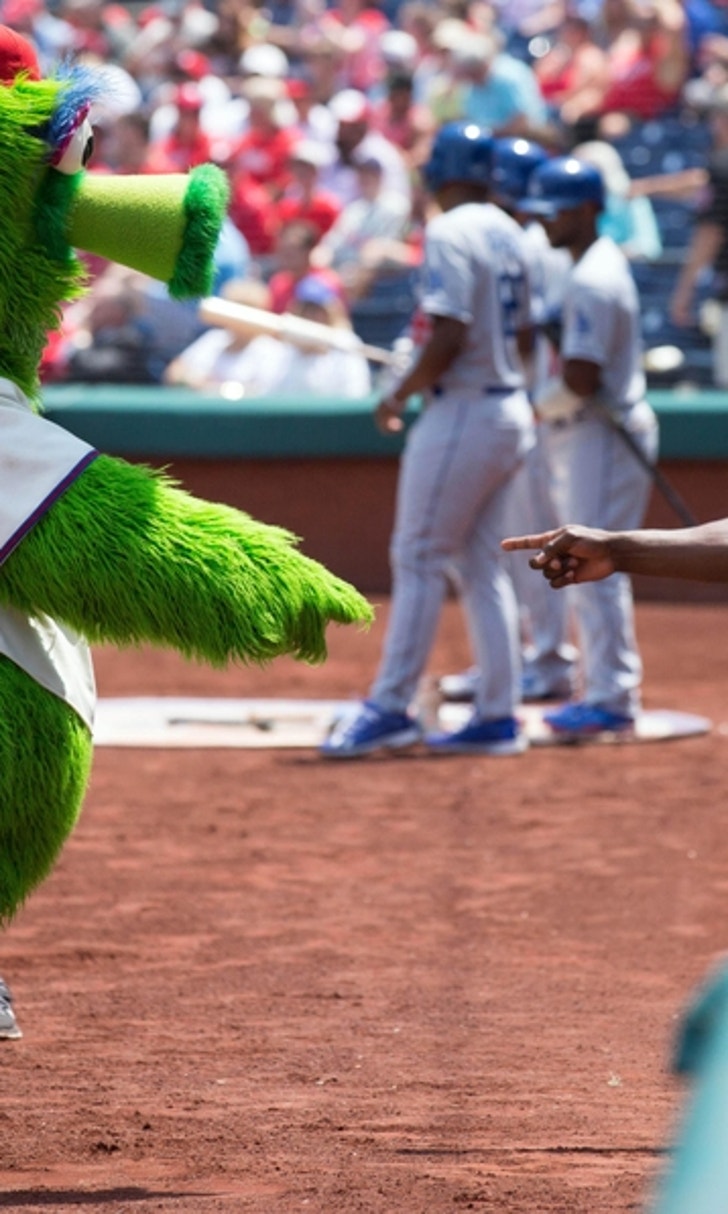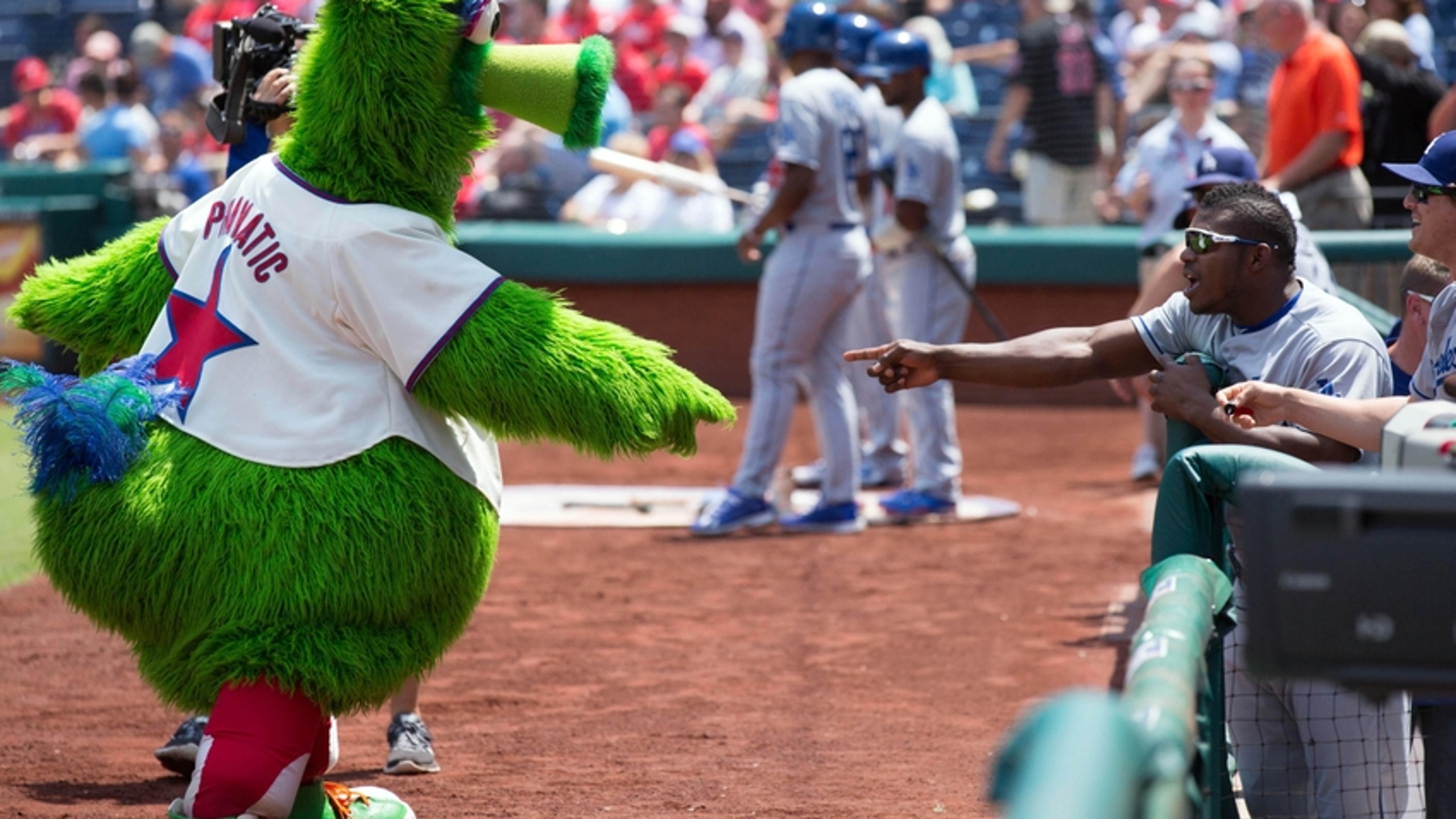 Phillies Mock Trade: Cesar Hernandez for Yasiel Puig
BY Fansided and George Stockburger/FanSided via That Balls Outta Here • December 21, 2016
Los Angeles needs to clear cap space, and the Phillies can certainly help
With Major League Baseball's new collective bargaining agreement signed, sealed, and delivered, the Los Angeles Dodgers are in a tough position. The franchise must coordinate a series of moves to move below the luxury tax, or else be taxed an extraordinary amount. They started the process by sending Howie Kendrick to the Phillies for Darnell Sweeney and Darin Ruf, but opted to retain Kenley Jansen, Justin Turner, and Rich Hill.
Without Kendrick or the veteran Chase Utley, the Dodgers are stuck without a second baseman, while also needing to stay under the luxury tax.
They've been connected to Brian Dozier and Ian Kinsler, but do they have the ammunition and cap to pull off that kind of deal?
phillies
Fantasy Baseball Crackerjacks 1 dPhillies Add Depth by Trading for Clay Buchholz
More headlines around FanSided:
2w - Phillies Prospect Dylan Cozens Shows Wealth Inequality in Baseball2w - Phillies: Four Players to Represent Venezuela in World Baseball Classic3w - Major League Baseball Avoids Lockout in the Eleventh Hour with New CBA4w - Phillies Jeanmar Gomez: 2017 Deep Sleeper Closer Option5w - Philadelphia Phillies Fall 2016 Top Prospects: 10 - Scott KingeryMore News at That Balls Outta Here

A deal that could both save the Dodgers money, and provide an effective replacement for second base would be Cesar Hernandez. What would it cost the Dodgers to acquire the Phillies young second baseman? If I were Matt Klentak, Yasiel Puig would be a name to target.
Phillies assistant general manager Scott Proefrok has publicly acknowledged the teams' desire to add a left-handed bat before Opening Day. Puig would not only provide the southpaw bat in the Phillies lineup, but be a prototypical "bounce back candidate" Klentak has hoarded ever since he's arrived.
This move would allow the Phillies to start Howie Kendrick at second, Roman Quinn in left, and Puig in right. If Nick Williams is deemed ready, Puig can become a valuable trade chip for the Phillies over the summer.
This also gives Freddy Galvis an opportunity to play second once J.P. Crawford arrives as the everyday shortstop. Galvis started his career in Philadelphia as a second baseman when Chase Utley was dealing with chronic knee pain, and is a reliable middle infielder defensively.
Looking at Puig's contract, the numbers are manageable for both sides. Puig has two years left on his seven-year contract, and will have one year of arbitration before being a free agent in 2020.
Puig is owed just over $8 million this season, and earns an additional $1 million in 2019.
If the team enters the July trade deadline and Puig has rebounded on and off the field, they can afford to cover his 2018 salary to make a deal work.
Hernandez on the other hand is entering his first year of arbitration, and is financially controllable for the next four years.
More from That Balls Outta Here
Philadelphia and Los Angeles have a history of making deals, whether it be Rollins, Utley, Roberto Hernandez, Victorino, or Blanton. Klentak has continued that strong relationship with the Ruiz and Kendrick deals.
If Puig can return to his 2013 form when he finished second in the Rookie of the Year voting with a batting average over .300, Klentak can easily flip him in July. In nine games playing at Citizens Bank Park, Puig has hit .353 with four extra-base hits. It will be the best place to feature him once hittin' season arrives, spelling a hefty return on the trade market.
Howie Kendrick knows Puig, and that relationship can help the transition to the City of Brotherly Love. Philadelphia needs some juice in their line-up, and Puig can be the offensive catalyst the city needs in 2017.
---
---