Major League Baseball
Major League Baseball
Late Negro Leaguers' legacies finally set in stone
Published
Jul. 17, 2010 5:01 a.m. ET

James ''Sap'' Ivory's legacy will finally be set in stone.
The late Birmingham Black Barons first baseman will soon become the 20th former Negro Leagues player to receive a headstone as part a project started six years ago by an Illinois physician who wanted to make sure they didn't lie forgotten in unadorned anonymity.
The Negro Leagues Grave Marker Project seeks out former Negro League players buried without headstones and uses donations to buy them one.
''They played in anonymity,'' said Dr. Jeremy Krock, an anesthesiologist from Peoria, Ill. ''Now, we don't want them to spend eternity in anonymity.
''I hope people will see the grave and realize that man is important. He played Negro League baseball. Maybe it will cause somebody to go out and see what the Negro Leagues is all about.''
Some of the graves lie unmarked for decades. Negro League pitcher and manager William ''Big Bill'' Gatewood finally got a grave marker in Alsip, Ill., in June nearly 50 years after his death.
Ivory's family will have a much shorter wait following his death from a stroke on Oct. 22, 2008. His gravestone is still being fashioned, but his widow, Wessie Ivory, was to be honored Saturday evening as part of the annual Jerry Malloy Negro League Conference in Birmingham.
The project now aims to put headstones identifying the players as veterans of the Negro Leagues in the city where the conference is held each year. Krock and his volunteers are trying to raise money for a growing waiting list that includes more than a dozen players buried without grave markers, including Hall of Famers Pete Hill and Solomon White.
The headstone would be meaningful to her husband, Wessie Ivory said. Also to their three children and seven grandchildren.
''He'd realize that people do care,'' she said. ''It means a lot.''
Ivory played for the Birmingham Black Barons - Satchel Paige's former team - from 1958-60, when the Negro American League shut down. The closest he came to the majors was a tryout with the San Francisco Giants in 1957.
He finished his career in 1963 playing in Mexico, Wessie Ivory said. She said the family had planned to put in a headstone later this year, but now they will be spared the expense.
A former machinist, Ivory is buried at Elmwood Cemetery, about a mile and a half from the home where Wessie Ivory still lives. The headstone will let Elmwood visitors know of his baseball career, and serve as a reminder of the anonymity of most Negro League players.
The state's biggest sports icon, legendary Alabama football coach Bear Bryant, also is buried at Elmwood.
But Ivory, at least, will get his due.
''It's important because it gives them final recognition,'' said Larry Lester, a Negro League historian who lives in Kansas City, Mo.
Lester said having headstones made and installing them typically costs $600 to $800, depending on the cemetery. Most of the donations have come from the some 750 members of the Society for American Baseball Research, with about $9,000 having been raised since 2004, he said.
''This was a time where players didn't make very much money,'' said Dwayne Isgrig, who works for a St. Louis insurance company and helped with the Gatewood headstone. ''They didn't have a pension system in place. Some of them died in poverty and their family didn't have the money to lay a grave marker.
''It brings some dignity in death so that these individuals are recognized for their contributions to the game of baseball.''
The labor frequently comes from Krock and other volunteers, such as Isgrig. A couple of ceremonies have drawn 50 to 100 people, Lester said, but others included just the volunteers and groundskeepers.
''We're relying heavily on word of mouth,'' Krock said. ''We're a generous group ... and we're just slowly getting it done.
''It's not based on how famous a player you were or anything like that. Now, we're starting to identify more unmarked graves than we have funds for. Now we have a waiting list. There are little-known players and there are two National Baseball Hall of Famers on that list.''
Krock didn't know much about Negro Leagues in the beginning. He did know about Jimmie Crutchfield from relatives in the outfielder's hometown of Ardmore, Mo.
''I heard my relatives talk about Jimmie Crutchfield when I was a little boy,'' Krock said. He visited Crutchfield's grave in Chicago in 2003 and saw that it didn't have a headstone, then found that neither did two other former Negro League players buried at Burr Oak Cemetery in Alsip, Ill.
That led to headstones for Crutchfield, John Wesley Donaldson and James Allen ''Candy Jim'' Taylor in September 2004.
Lester guesses that there are 50 to 75 such players buried in graves without headstones.
Krock said he'll keep trying to rectify that.
''The big thing is, no one else is going to do it,'' he said. ''No one.''
---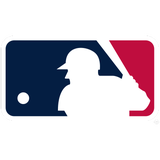 Get more from Major League Baseball
Follow your favorites to get information about games, news and more
---