Major League Baseball
Major League Baseball
K-Rod back at Citi Field, says he'd return to Mets
Published
Aug. 20, 2011 3:02 a.m. ET

Francisco Rodriguez returned to Citi Field with a new uniform, a new role and a new place in the standings.
A month after the New York Mets traded him to Milwaukee, the former All-Star closer was back in town with the Brewers for a weekend visit. And, Rodriguez said he'd consider staying for even longer in the future.
As in, Rodriguez would be OK with rejoining the Mets as a free agent after the season.
''Definitely,'' he said Friday night. ''The door is still open.''
''I'm not the type of person that is going to burn bridges and say, 'No, I'm not coming this place because they trade me or whatever.' I'm open-minded and open to come here to New York once again in the future,'' he said.
Whether the Mets would want him, or would be willing to pay top dollar to sign him, that's for later. In the meantime, Rodriguez is trying to help the Brewers play deep into October.
Rodriguez has settled, sort of, into his spot in the Brewers' bullpen. Traded during the All-Star break, he thought he'd get some save chances with Milwaukee. Instead, he hasn't gotten a single opportunity to close.
Instead, the reliever with baseball's single-season saves record has become a setup man for John Axford. That's worked well, though, with the Brewers winning 19 of 22 going into the Mets series and surging from third place into a comfortable lead in the NL Central.
''Still trying to make that transition,'' Rodriguez said. ''People sometimes say you just have to get three outs.''
But not exactly knowing when he might get called in ''changes everything. I'm not used to it,'' he said.
Not that K-Rod is complaining, especially with Axford doing well.
''Ax has something nice going on,'' Rodriguez said. ''I don't want to come here and mess the chemistry.''
Rodriguez has pitched in 14 games for the Brewers, allowing three runs in 13 1-3 innings for a 2.03 ERA. He's struck out 18.
Rodriguez has not pitched since last Saturday because of leg cramps. He showed off a bruise on his left thigh Friday night, but said he was ready to pitch again.
He's also available to swing the bat - since joining the Brewers, Rodriguez got his first career hit.
Imagine that: One hit for Milwaukee, but no saves.
Rodriguez, however, hasn't caused any stir about his role reversal.
''It hasn't been any challenge for me. He's been great,'' Brewers manager Ron Roenicke said. ''It hasn't been an issue at all.''
Rodriguez figured the Mets would trade him this season, particularly as injuries took away New York's possibilities to contend for a playoff spot. He posted 83 saves in 2 1/2 seasons with the Mets - he also left with the stigma of a scuffle with his girlfriend's father at Citi Field last year, resulting an assault charge.
''I think I had good moments here and obviously I had bad moments,'' Rodriguez said.
---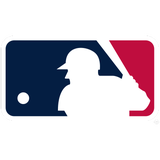 Get more from Major League Baseball
Follow your favorites to get information about games, news and more
---