Major League Baseball
Major League Baseball
Jurrjens gettting second chance
Published
Jun. 18, 2012 1:00 a.m. ET

One year ago, Jair Jurrjens was on his way to the All-Star game.
On Monday, Jurrjens was shagging fly balls with the Braves' Triple-A Gwinnett team.
It has been a humbling eight weeks for Jurrjens since his demotion to the minors on April 24. He has had mixed results with Gwinnett, but with Sunday's announcement that Brandon Beachy was headed to the disabled list came the word Jurrjens will be recalled to start for Atlanta on Friday at Boston.
Jurrjens, who led the Braves with 13 wins last season, said Monday he is determined to take advantage of his renewed confidence and stronger right knee and stick in Atlanta's rotation.
He doesn't intend to make this a short visit with Atlanta.
''No. Definitely not,'' Jurrjens said. ''But I'm not going to put pressure on myself, either. I'm just going to go back up there and have fun and give my team the best game I've got. If I do that, then I've done my job.''
Gwinnett manager Dave Brundage said he has seen Jurrjens handle ''a huge wake-up call'' with class.
''This game is humbling enough as it is, no matter where you're at,'' Brundage said. ''From what J.J. has gone through, I think he has handled himself remarkably well.''
Jurrjens was one of baseball's top pitchers in the first half of the 2011 season. He had a 1.82 ERA over his first 11 starts and was the first Atlanta pitcher to start a season 5-0 with an ERA under 2.00 since Tom Glavine in 2000.
Two trips to the disabled list and a nagging problem with his right knee changed his career path.
''By his own admittance, he's not the same guy that he was when they were trying to decide between (Roy) Halladay and Jurrjens to start the National League All-Star game last year,'' Brundage said.
With a drop in his velocity, Jurrjens was hammered in April even though he insisted he no longer had pain in the right knee.
Now he says part of the problem was he didn't have time in the offseason to properly rebuild the strength in the knee.
''The knee hasn't had pain, I just never built the muscle like I wanted to,'' he said.
''I missed two months in rehab because it wasn't really going anywhere. I didn't have the strength I wanted to have going into spring training. Coming down here in a way was like a rehab, doing heavy lifting and running more and getting the strength back in the leg.''
Brundage said Jurrjens' fastball was only about 88 mph when he reported to Gwinnett.
''His last few times he's pitching more consistently at 90, 91,'' Brundage said.
Jurrjens, 26, gave up nine runs in one Triple-A start and 11 runs in another, leaving his overall ERA with Gwinnett at 5.27 for nine starts. Even so, assistant general manager Bruce Mano said Jurrjens earned his return to the big leagues.
''We felt he was the right guy to come back up,'' Mano said Monday.
''He felt good and I think he's improved. I know our guys here are very happy with what they've seen. He's pitched some really good games here where they have seen marked improvement and hopefully that can translate back to the major leagues.''
The Braves need Jurrjens to reclaim the form which made him one of Atlanta's top pitchers from 2008 through 2011. His best season was 2009, when he was 14-10 with a 2.60 ERA.
Beachy, who leads the major leagues with his 2.00 ERA, left Saturday night's game against Baltimore in the fourth inning with discomfort in his right elbow. He said Sunday he hopes his problem is nothing more serious than bone spurs. He was to have a MRI on Monday.
Braves general manager Frank Wren said Monday the team may not have the MRI results before Tuesday.
A successful return to form by Jurrjens could ease concerns caused by Beachy's uncertain status.
''We need him,'' Mano said of Jurrjens. ''No question, we need him. He's a big piece of our rotation at this point.''
Brundage said he sees a change in Jurrjens.
''He's pitching with more confidence,'' Brundage said. ''He's come down here and from his work ethic to his approach, I know he's pitching with more confidence than when he arrived here.
''He's been out there working his butt off every day, dedicating himself. It's not that he wasn't before, but sometimes it's a wake-up call and applying yourself.''
Jurrjens began his career with Detroit before he was traded to Atlanta with Gorkys Hernandez for shortstop Edgar Renteria on Oct. 29, 2007. He is 47-34 with a 3.48 ERA with Atlanta.
He smiled Monday when asked about making his return to the major leagues at Fenway Park.
''It's putting somebody in the spotlight coming back,'' Jurrjens said. ''It's a great chance and I'm excited.''
---
---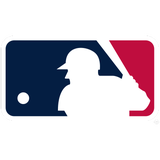 Get more from Major League Baseball
Follow your favorites to get information about games, news and more
---