Anthony DeSclafani
Anthony DeSclafani
Greinke dominates, hits go-ahead homer as Dodgers beat Reds 2-1
Published
Aug. 16, 2015 10:56 p.m. ET

LOS ANGELES — Zack Greinke is one of only three pitchers in major-league history to win a Cy Young Award, a Silver Slugger and a Gold Glove.
On Sunday, he hit a go-ahead home run to win his eighth consecutive decision, lowering his MLB-leading ERA to 1.58 with seven sharp innings as the Los Angeles Dodgers beat the Cincinnati Reds 2-1.
According to teammate Andre Ethier, the right-hander does have one minor flaw.
''We always go back and forth on what the best stocks to pick are, and he's been in a little slump lately on that. But on the field, I don't think there's anything he can't do,'' Ethier said. ''He likes to get on me on days where he outhits me, and I'll definitely hear about this until his next start.''
Greinke (13-2) allowed a run on six hits, struck out eight and walked one. The right-hander is 8-0 with a 1.16 ERA over his last 11 starts.
''With his stuff, if he's able to execute a pitch and put it where he wants, it's going to be a long day for the other side,'' Ethier said. ''And he's done that all year, for the most part.''
Greinke is trying to become the first pitcher in franchise history to record five consecutive months with an ERA under 2.00 during the same season. The others with four straight are Sandy Koufax (1966), Clayton Kershaw (2014) and Larry Cheney (1916).
The Dodgers are 113-54 in 167 combined starts by Greinke and Kershaw during their three seasons as teammates. The rest of the time, the club has gone 140-135. Greinke is 45-14 with a 2.34 ERA in 84 starts since signing with the Dodgers as a free agent in December 2012.
''If he's trying to play catch-up with Kershaw, he's definitely going to have to pitch that way,'' Ethier said. ''He's a special guy in the way he approaches the game, and his preparation is as great as any other pitcher I've seen in my years here. He studies and knows the hitters, and what they're trying to do against him.''
Joc Pederson and Greinke homered back-to-back in the fourth, and Kenley Jansen got four outs for his 24th save in 25 chances and 130th of his career just hours after becoming a father for the second time.
Kaden Isaiah Jansen checked in at 8 pounds, 9 ounces and 19.5 inches at 9:58 a.m. PT, giving dad enough time to get to the ballpark and overtake Jeff Shaw for second place on the Dodgers' all-time saves list behind Eric Gagne (161).
Reds rookie Anthony DeSclafani (7-8) allowed two runs and six hits in six innings and struck out six. The 25-year-old right-hander was 2-0 with a 2.60 ERA in his previous eight road starts following back-to-back losses in Atlanta and Pittsburgh on May 1 and 7. He won his big-league debut with the Marlins on May 14, 2014, a 13-3 win at Dodger Stadium.
DeSclafani matched zeros with Greinke through four innings before the Reds scratched out a run on Billy Hamilton's sacrifice fly. Marlon Byrd led off the fifth with a single, and Tucker Barnhart followed with a sinking line drive to right field that got past a diving Yasiel Puig for a double.
But the NL West-leading Dodgers responded in the bottom half with their fourth set of back-to-back homers this season. Greinke's drive to left-center landed in almost the exact same spot that Pederson's 23rd did one pitch earlier.
''I gave it everything I had,'' DeSclafani said. ''I tried mixing it up, but Pederson and Greinke put two good swings on the ball and it ended up costing us the game. So it's on me, but I knew I had to be pretty good today, throwing against Greinke.''
On Aug. 6, Greinke took David Buchanan deep in a 10-8 victory at Philadelphia — the same night that he surrendered a season-high six runs. Sunday's homer was the sixth of Greinke's 12-year career, the first seven seasons of which were spent in the AL with Kansas City.
The Dodgers lead the NL with 146 home runs, 12 more than they had all of last season with 44 games still remaining.
UP NEXT
Reds: RHP Raisel Iglesias (3-4) will face Kansas City on Tuesday night in the opener of a 10-game homestand, which includes a makeup contest against Detroit that was rescheduled from a June 18 rainout. Iglesias is coming off his first big-league road victory, a 7-3 decision against San Diego.
Dodgers: Kershaw (10-6) takes the ball Tuesday night at Oakland in the opener of an eight-game road trip. The reigning NL MVP and three-time Cy Young Award winner is 5-0 with an 0.82 ERA over his last seven starts, which came after losing three straight outings for the first time in his career. He has given up just one home run in 55 innings during this stretch — the one Pittsburgh's Gregory Polanco hit on Kershaw's first pitch of the game on Aug. 7 to end his 37-inning scoreless streak.
---
---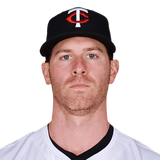 Get more from Anthony DeSclafani
Follow your favorites to get information about games, news and more
---