Gray tries to build on return as Rockies face Astros (Jul 25, 2018)
July 25, 2018
DENVER -- Jon Gray, who made a triumphant and eye-opening return from the minors in his last start for the Colorado Rockies, will try to build upon that performance Wednesday against the Houston Astros.
Two days after a June 28 start at San Francisco, where Gray threw 93 pitches in four-plus innings and allowed seven hits and five runs, the Rockies optioned him to Triple-A Albuquerque. He made two rehab starts, and would've continued to face Pacific Coast League hitters, but the Rockies needed a fifth starter July 14 against Seattle.
Gray was needed because the Rockies twice went through the rotation with four starters due to two days off and Chad Bettis was unable to pitch due to a blister on his right middle fingers.
So, the Rockies turned to Gray, who limited the Mariners to five hits and one run in a season-high 7 1/3 innings with one walk and six strikeouts. It was an efficient outing for Gray, who threw 64 of 93 pitches for strikes, tried to simplify things and trying not to think about where his body was at various points in his delivery.
"I didn't think I had to do all these certain things perfect to make it work," Gray said. "I was just throwing the ball. I tried to get away from doing everything mechanical and just started throwing the ball the way I have my whole life."
Gray (8-7, 5.44 ERA) has never faced the Astros but is anticipating the challenge of matching up against the world champions, who scored six times in the 10th inning and picked up an 8-2 victory on Tuesday.
"It's going to be a fun game," Gray said "They've got a lot of great hitters in the lineup. It'll be guys I don't see often, guys I've never seen before. So, it'll be interesting, but I'm excited to look forward to what we can hopefully accomplish."
Charlie Morton (11-2, 2.96) will start for Houston.
Morton is 2-2 with a 4.53 ERA in eight career starts against the Rockies and 1-1, 6.97 in four starts at Coors Field. In his last start before the All-Star break on July 12, Morton allowed six hits and three runs in 4 1/3 innings against Oakland and ended up with a no-decision in Houston's 6-4 loss.
The Astros will be looking to sweep the two-game series and get their eighth straight win over the Rockies after George Springer and Alex Bregman homered Tuesday.
With seven straight wins over the Rockies, the Astros have tied their franchise-record winning streak against them set from Oct. 1, 2004-June 22, 2005.
The six-run 10th was the most the Astros have scored in an extra-inning game since they tallied seven runs on May 7, 2000, in the top of the 10th at the Los Angeles Dodgers. The six runs allowed by the Rockies in the 10th were the second-most runs they have given up in an extra inning in franchise history and the most since they surrendered nine runs in the top of the 11th to the San Diego Padres on June 28, 1994.
The Astros (67-36) improved their major-league-leading road record to 35-15 without help from their primary designated hitter Evan Gattis.
Gattis struck out as a pinch hitter Tuesday against Adam Ottavino and is batting .234 with 19 homers and 63 RBIs. He has hit four homers with nine RBIs in his past 15 games.
But with no DH in a National League ballpark, Gattis was relegated to pinch-hitting. Astros manager A.J. Hinch, not surprisingly, would like to see the DH used everywhere.
"I like balanced rules," he said. "I understand the traditionalist and the purist and the idea everybody gets to hit. I wish we had one rule. I do feel we were at a disadvantage as an American League team when we come into a National League ballpark when our (pitchers) are asked to hit when they're maybe only asked to hit a couple of times a year. One set of rules seems a little more fair than the floating rule of the DH."
---
---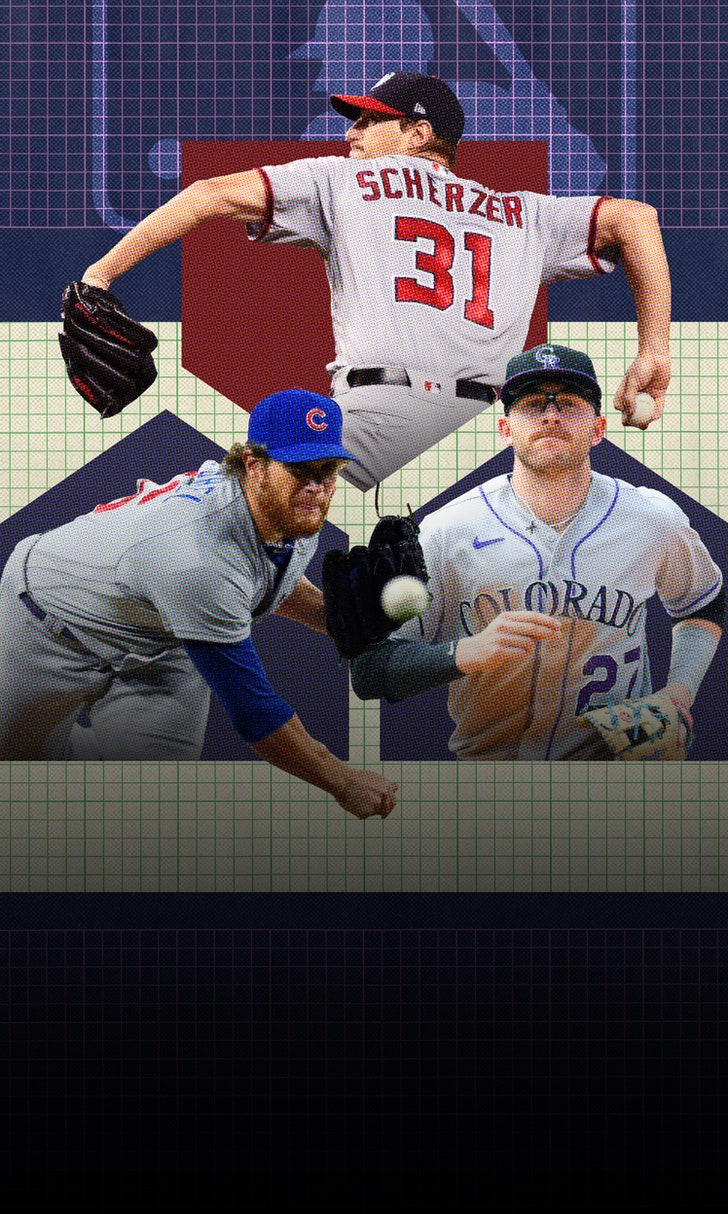 Who will stay, who will go? Predicting trade fate of stars such as Kimbrel, Scherzer, Story