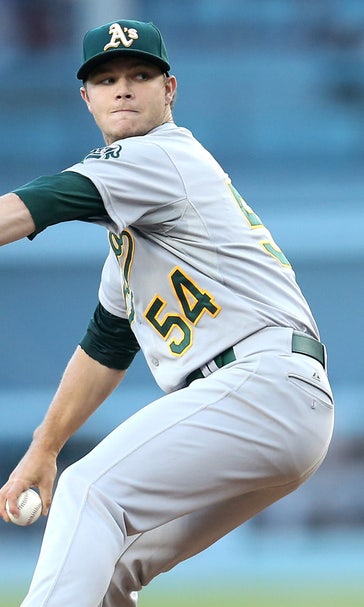 Gray open to staying in Oakland 'a long time' - will A's make it happen?
BY foxsports • December 8, 2015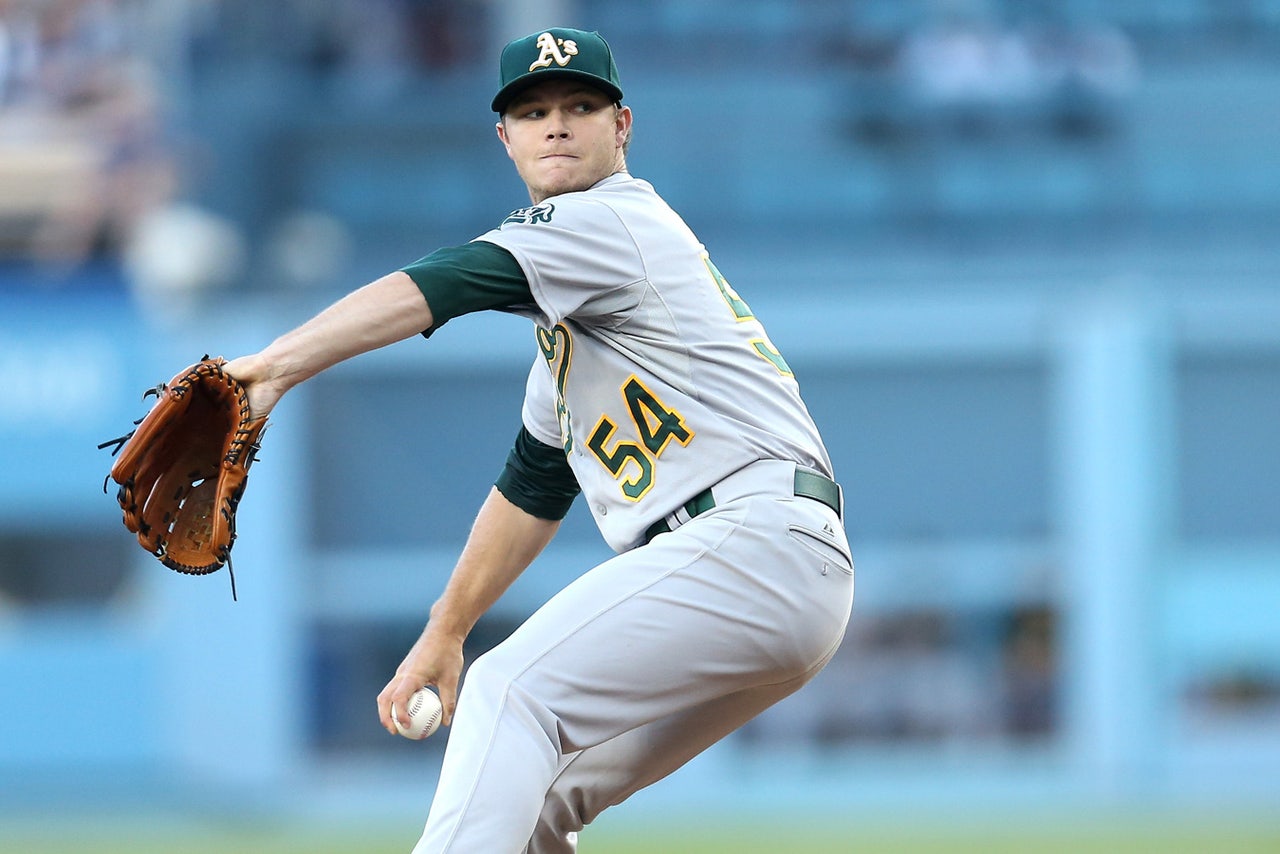 In Sonny Gray, the Oakland Athletics have a gold mine, so to speak. He was selected by the A's in the 2011 Draft after a great run at Vanderbilt University, one of the most consistent young pitchers in the game and the ace of the A's pitching staff. 
And yet, given the A's spendthrift ways, there is some speculation (hope?) around the league that the club might be open to trading Gray before he becomes 'too expensive' for the A's to keep.
It was within that context that Susan Slusser of the San Francisco Chronicle spoke with some league scouts that essentially came to a consensus that the A's simply must give Gray a contract extension soon -- lest they get to the point where he's priced himself out of their realm. 
For what it's worth, Gray told Slusser he'd be open to staying with the A's long-term...if it came to that. But, he added, he's fully aware of the situation that could present itself in the future: 
In 2015, Gray had his best season at the big-league level: he went 14-7 with a 2.73 ERA, posted a WHIP of 1.082 and struck out 169 in exactly 208 innings of work. He was third in AL Cy Young Award voting behind Dallas Keuchel and David Price. 
"I wouldn't mind staying in Oakland a long time. They've been so good to me and my family, and even though we had one disappointing season, I have faith in this team, the coaches and the front office that we'll put a good team out there the majority of the time. They'll find the right formula to win.

"I've talked about it with my agent, and I'd definitely be comfortable staying there. And if I don't, there's nothing wrong with that, either. If I get to the point where I'm in that position, it's kind of a win-win situation."
Slusser spoke to some scouts at the Winter Meetings in Nashville and they all essentially reiterated the A's need to re-sign Gray for the long-term. One even compared him to Zack Greinke, who just cashed in with a big free agent deal with the Arizona Diamondbacks:
The A's are notorious for not being predictable and hardly ever handing star players long-term contracts ... but how things play out with Gray will be fascinating to watch. 
"He's a stud No. 1 pitcher, he's legit, a fierce competitor. He has swing-and-miss stuff with command, he's pretty durable and his makeup is off the charts. Gray is the whole package, and definitely, the way things are going with the money for starting pitchers, they need to get him signed for as many years as they can get."
---
---