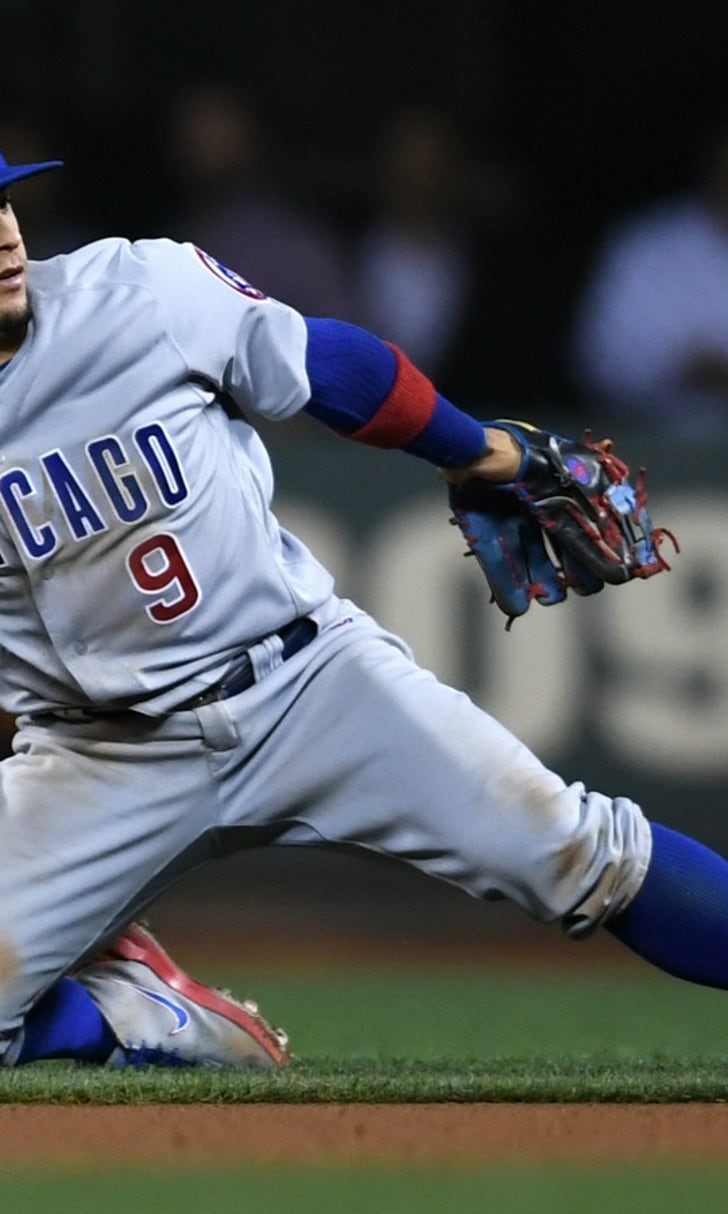 Former scouting director's faith in Javier Baez pays off for Chicago Cubs
BY Ken Rosenthal • November 15, 2016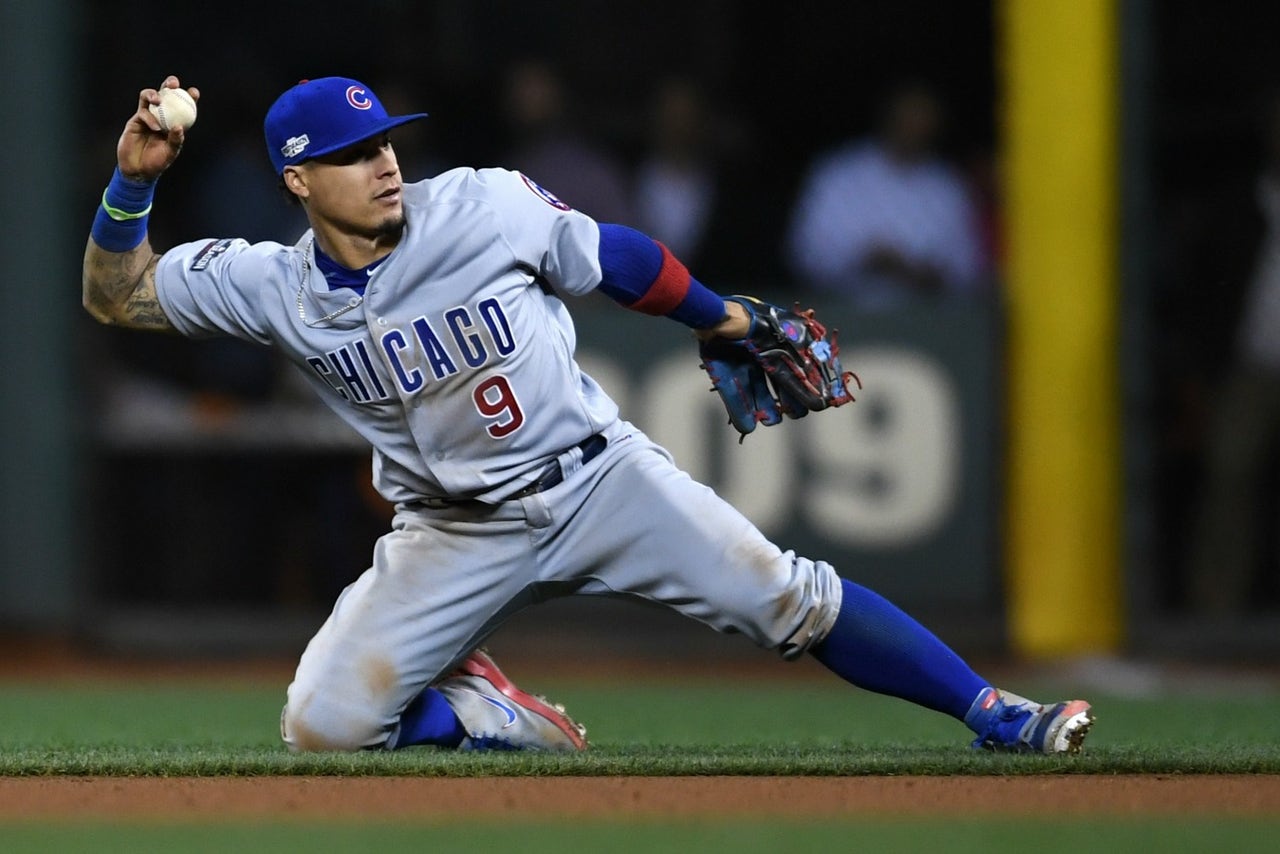 The conversation took place more than five years ago. Yet, both men remember it vividly.
Jason McLeod, then the Padres' scouting director, coveted Francisco Lindor with the 10th pick of the 2011 draft. And he was worried that Tim Wilken, his Cubs' counterpart, was going to take Lindor one selection ahead of him at No. 9.
Over beers at a Marriott Courtyard near the airport in Portland, Ore., McLeod asked Wilken if Lindor was the Cubs' target.
Wilken made it clear that he had another high-school shortstop in mind.
"If Baez gets there, I'm taking Baez," Wilken told McLeod, referring to Javier Baez, who – like Lindor – was from Puerto Rico and had moved to Florida at age 12.
McLeod was surprised.
"He kind of looked at me funny at first," Wilken said Thursday, recalling their conversation. "I said, 'It's a no-doubter for me. I feel that convicted about him.'
"There were other times that I had doubts, went with the consensus in the (draft) room. This was the one time I wasn't going to listen to anybody else.
"There was something about Javy."
That something was on display all during the Cubs' four-game Division Series triumph over the Giants. Baez, 23, went 6-for-16 with a decisive home run in Game 1, and his offense was almost an afterthought.
He also exhibited uncommon base-running instincts and defensive wizardry at second base, lifting the Cubs to a National League Championship Series showdown with the Dodgers, beginning Saturday night on FS1.
Wilken, a recent inductee into the Professional Baseball Scouts Hall of Fame, has played a major role in the drafting of numerous All-Stars, from Roy Halladay, Chris Carpenter and Michael Young with the Blue Jays to Wade Davis with the Rays to Josh Donaldson, Josh Harrison, D.J. LeMahieu and Jeff Samardzija with the Cubs.
Baez, though, was different, captivating Wilken not only with his natural tools, but also with his sliding, tagging, off-the-charts instincts, and ability to play multiple positions.
"I just couldn't get away from watching him," Wilken said. "You could almost envision Javy in his backyard creating plays that he was going to use 10 to 15 years later."
Wilken's enthusiasm for Baez continues unabated, even though he left the Cubs a year ago for a similar position as a special assistant with the Diamondbacks.
"He excited me like no one else has," Wilken said.
--
The Indians, as it turned out, grabbed Lindor before the Padres could, taking him at No. 8. The Cubs, as Wilken promised, took Baez at No. 9. The Pads wound up with second baseman Cory Spangenberg at No. 10.
As it turns out, McLeod and the Padres' general manager at the time, Jed Hoyer, wound up benefiting from that draft, anyway. Less than six months later, both went on to work for the Cubs under Theo Epstein, McLeod as senior vice-president of scouting and player development, Hoyer as GM.
Epstein, in my interview with him after the Cubs eliminated the Giants on Tuesday night, made a point of praising the work of his predecessor, Jim Hendry, and the previous front office. That group, which included Wilken, delivered Baez and catcher Willson Contreras, whom the team signed out of Venezuela in 2009.
Baez actually was a catcher himself in the fall of his senior year at Arlington Country Day H.S. in Jacksonville, Florida. Even then, he played multiple positions. The Cubs drafted him as a shortstop, and signed him for $2.625 million.
Scouts who saw Baez in high school liked his bat speed, his power, his arm strength, his running ability. But a number of teams had questions about him.
Arlington Country Day, after losing its accreditation with the Florida High School Athletic Association, often played against lesser competition. And Baez, then as now, occasionally rankled opponents with his fiery play.
As Baseball America put it, "Baez's aggressive style had boiled over at times in his amateur career, even prompting a near-brawl at a 2010 showcase in Jupiter, Fl."
Even now, the consensus among some scouting directors is that it took guts for Wilken to take Baez as high as No. 9. The Cubs at the time needed pitching; a top college arm, Vanderbilt right-hander Sonny Gray, went to the Athletics at No. 18.
"I didn't know what to make of Javy out of the draft," McLeod said. "We loved the athleticism, upside, power and game instincts. A few of our guys actually thought he might be able to catch. (But) he was a tough one to scout. His squad would tour around and play random schools."
McLeod said he saw Baez twice that season, once against a much weaker team in Tennessee.
"He hit three home runs in a double-header but at the same time also swung and missed five times at well below-average high-school pitching," McLeod said
"I remember calling Jed after the game and saying, 'This guy may be Manny Ramirez, or he might never get out of Double A!' We weren't convicted on the hit tool at the time and probably could have done a better job getting to know him personally."
The Cubs, on the other hand, had done their homework.
They had a scout who had special insight into Baez, a scout who had coached future Indians catcher Roberto Perez and a number of other players from Puerto Rico at Lake City (Fl.) Community College, now known as Florida Gateway College.
Tom Clark understood Baez's introverted nature off the field. And he would discover, as Wilken did later, that the kid stood out for reasons beyond his power.
It was the way he played, his intensity, his instincts. The breadth of his game.
--
More than once, Clark recalled seeing Baez swing wildly and hit long home runs foul, then adjust with two strikes and drive the ball to the gaps. In the field, Baez showed the same kind of savvy.
Other infielders would spin to make a throw, and Clark would wonder what they were thinking. But when Baez made such plays, Clark said, it made perfect sense.
About halfway through Baez's senior season, Wilken told Clark to stop attending his games, lest the Cubs' intentions become too obvious.
Then, at the Florida Athletic Coaches Association All-Star Game in Sebring, Florida, one of the last major events before the draft, Wilken sat in a parked car with Clark and asked the scout one last time, "What do you think?"
"I felt he was just like the kids I had coached, even though he had been here since he was 12. He wasn't any different," said Clark, who left Lake City when the school dropped athletics and remains an area scout with the Cubs.
"He was self-conscious about speaking English, even though his English was great. He was just kind of quiet. You had to gain his trust.
"Some people would look at the flair he played with. There was a certain bit of wildness to his swing, and they would be turned off by that. But he was a great kid away from the field. You've got to read that. I think some teams misread the makeup."
The makeup -- in particular Baez's competitiveness -- was actually an asset.
"One of the first things that came to my mind after being around him here with the Cubs is simply how much this guy loves to play baseball and loves to compete on the field," McLeod said.
--
Baez shot quickly through the minors, recovering from a broken left thumb at the end of 2012 to hit 37 homers, tied for second in the minors, in '13.
At times, the game sped up on him defensively, as evidenced by his 44 errors at High A and Double A that season. But on Aug. 5, 2014, he reached the majors at age 21 -- and hit three homers in his first three games.
Things quickly deteriorated: Baez finished '14 with 95 strikeouts in 213 at-bats, a .169 batting average and .551 OPS. But two separate events in '15 -- one of them tragic -- helped accelerate his development.
The first was the arrival of Joe Maddon as Cubs manager. The second was the passing of Baez's younger sister, Noely, 21, due to complications from spina bifida.
Baez was extremely close to Noely; he has a tattoo of her face on his right shoulder. He took two weeks of bereavement leave after she died, then lost seven weeks after breaking his left ring finger on a slide.
Wilken and others close to Baez believe that as painful as the loss of Noely was for him, it broadened his perspective, slowed him down, helped him mature.
Maddon, meanwhile, grasped the player that Baez could be, marveling at the youngster's vast array of skills rather focusing on the holes in his game.
"I tip my hat to Joe Maddon," Wilken said. "There are not too many guys who could dissect Javy's abilities and figure out how to channel them. A lot of people hadn't seen it or didn't know what to do with it. Maddon did."
It all came together this season, with Maddon deploying Baez at all four infield positions and even left field for a couple of innings. Baez batted .273 with 14 homers and a .737 OPS in 450 plate appearances, the seventh-highest total on the team. He still rarely walks, but strikes out at a much lower rate than he once did. And over just four games in the Division Series, he emerged as the game's newest star.
Clark said his house erupted, right down to his granddaughter, when Baez hit his go-ahead homer in the eighth inning of Game 1. It delights the scout that the entire country is now seeing what he did when Baez was in high school -- his game, his personality, his smile.
Wilken said he hardly ever talks about players at home, but that even his wife is aware of his fascination with Baez. She follows Baez, too, and during the Division Series proclaimed, "He has no fear."
Oh, there is something about Baez, all right.
"He is the consummate baseball player," Wilken said.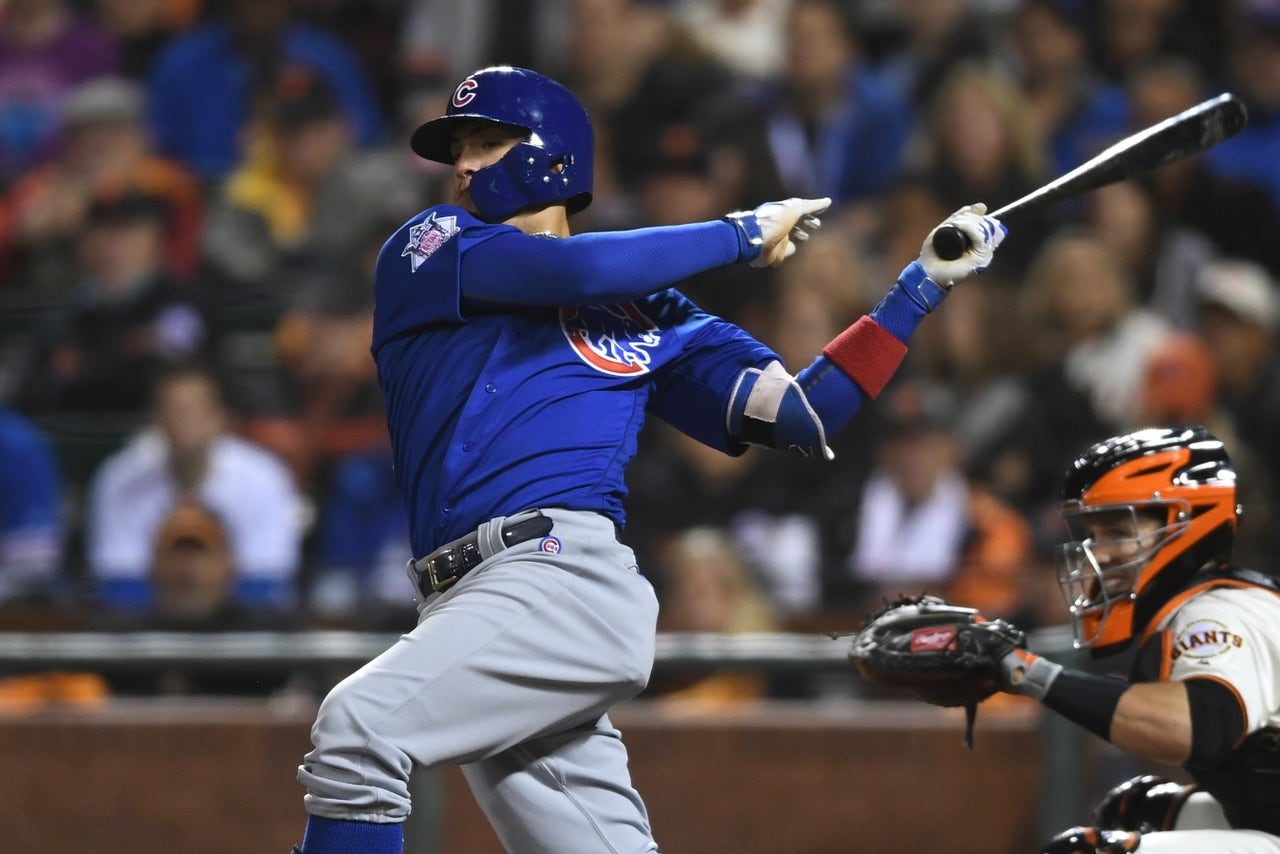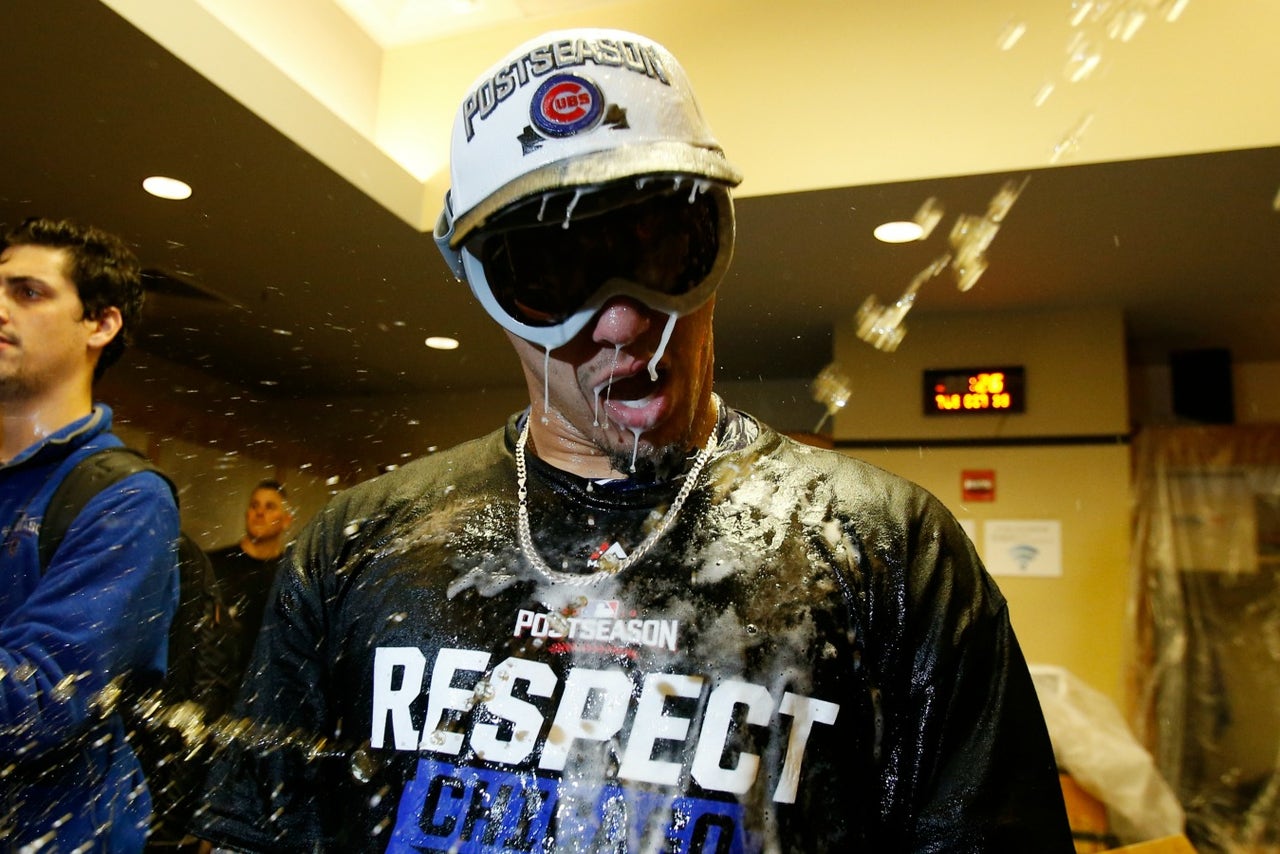 ---
---