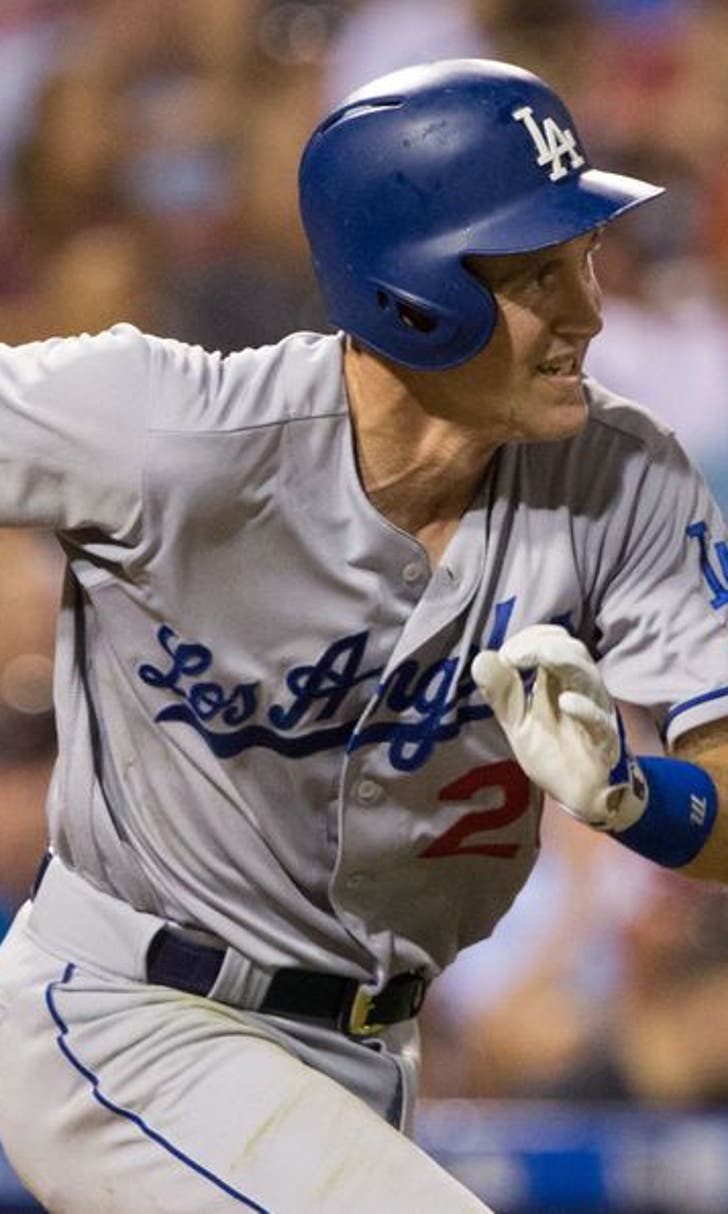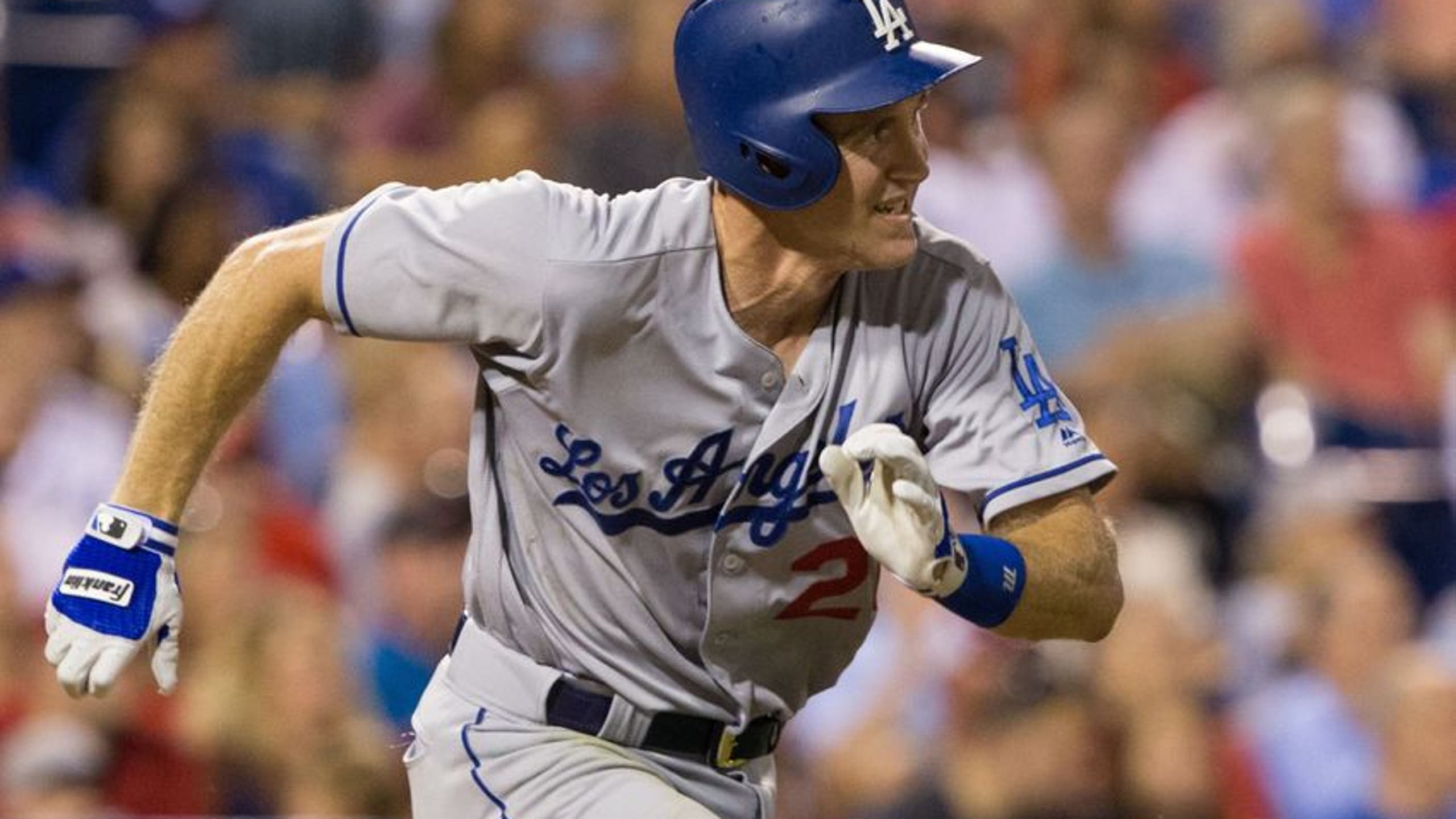 Dodgers Leadoff Hitter Potential Candidates
BY Fansided and Evan Shin/FanSided via Dodgers Way • December 29, 2016
While talks between the Los Angeles Dodgers and Minnesota Twins for Brian Dozier have stalled, the Dodgers are still without a clear leadoff hitter as 2017 comes around the corner. 
Chase Utley occupied the leadoff hitter role for the majority of the 2016 season. Howie Kendrick also saw time at the top of the lineup against lefties. Both, however, are as of now not on the roster leaving a vacancy in the position Dave Roberts once occupied.
Roberts understands the impact a decent leadoff hitter can have on a game, so he entrusted the hard-nosed veteran Utley to do it last season. Although, Utley was not his first choice. During Spring Training, Andre Ethier was getting the majority of his at-bats in the leadoff role. Roberts seems to favor patience, on-base percentage, and a little power over speed when it comes to leadoff hitters.
Oct 19, 2016; Los Angeles, CA, USA; Los Angeles Dodgers player Andre Ethier (16) scores a run against the Chicago Cubs in the 5th inning during game four of the 2016 NLCS playoff baseball series at Dodger Stadium. Mandatory Credit: Gary A. Vasquez-USA TODAY Sports
Ethier isn't a stranger to hitting at the top of the lineup as he hit second for a good chunk of the 2009 season. If people don't remember, that was Ethier's best season. He hit
.292 with 27 home runs and 80 RBI in the number two slot in his career. In the leadoff spot during Spring Training, he hit .435 in 23 at-bats. He showed signs of bouncing back from his leg injury last postseason, coming up with key pinch hits. We'll see how the 34 year-old  does in a full season.
There is also the possibility that Utley returns as the leadoff hitter if the Dodgers choose to re-sign him. Utley hit .252 with 14 home runs, while posting a .319 OBP last season.  A seasoned veteran, Utley knows how to be patient and when to be aggressive. He proved himself durable last season despite his age and injury-riddled career. Whether he can repeat his performance and hit a right-handed slider are the biggest questions.
Though Ethier and Utley show that Roberts prefers experience over youth and speed, Andrew Toles could also fill the leadoff spot. Toles is a more prototypical leadoff hitter, showing both speed and ability to get on base late last season.
He performed well in one of the toughest roles in baseball last season, being a number eight hitter in the playoffs. Toles proved he can make contact, but hasn't gotten the chance to prove he can steal bases. He hasn't stolen a significant number of bases since his days at Bowling Green. In addition, he hasn't had more than 400 at-bats since then. His biggest test will be the increase in plate appearances.
More from Dodgers Way
Joc Pederson is also another option to be the leadoff hitter. Pederson began his career as a leadoff man in 2015, but lost his spot after a miserable second half. He had an All-Star first half, however, smashing 16 home runs batting first. His problem though was the strikeouts.
Pederson isn't a typical leadoff hitter, but he did cut down on his strikeouts last season. He struck out 170 times in 2015, and 130 times in 2016. He also raised his average from .210 to .246, while hitting just one fewer home run. In addition, despite striking out so much, he does get on base. He managed to hold an OBP around .350 in his three years in the big leagues. He's the most unlikely candidate here but at the rate he's making improvements, he'll be a more than suitable option for Roberts.
Lastly, if the Dodgers are able to complete a trade for Brian Dozier, he will probably be the next leadoff hitter. Dozier hit leadoff for the Twins for the majority of the 2016 season. He is a good combination of power and speed. He smashed 27 home runs, stole 11, and was only caught twice in the leadoff spot. His problem is also strikeouts, a lower OBP, and a lower average. Despite this, he seems like the best candidate if the Dodgers are able to get him.
---
---