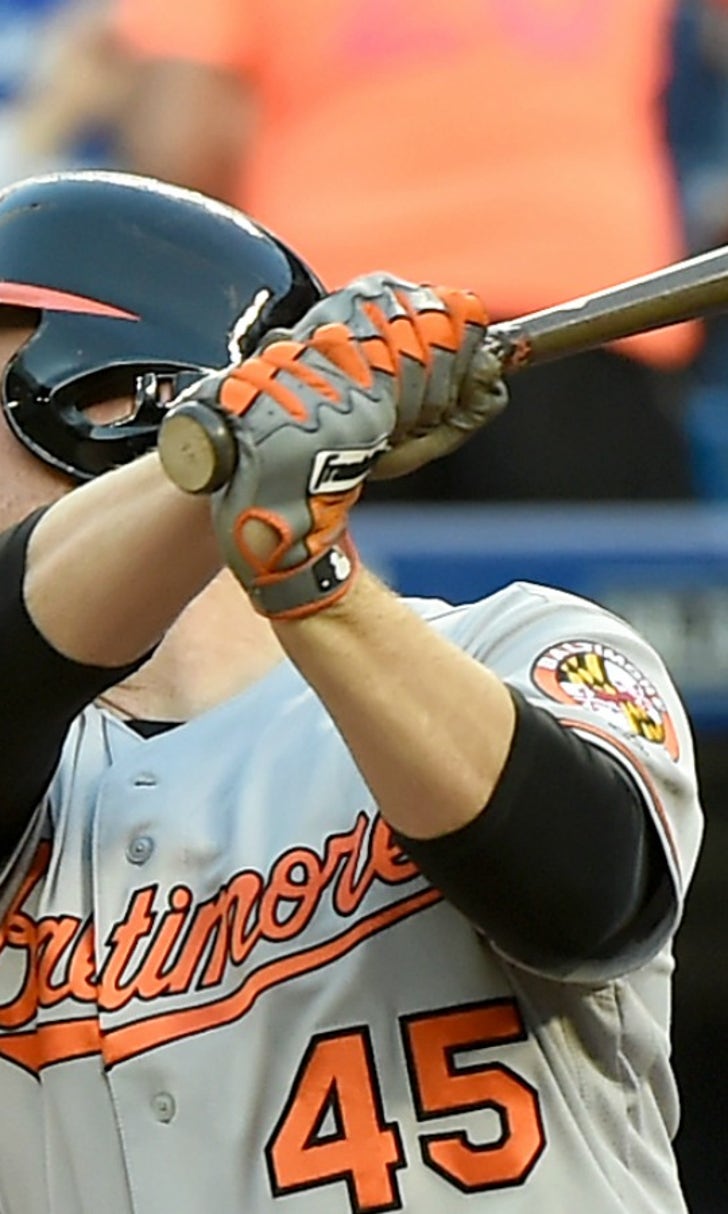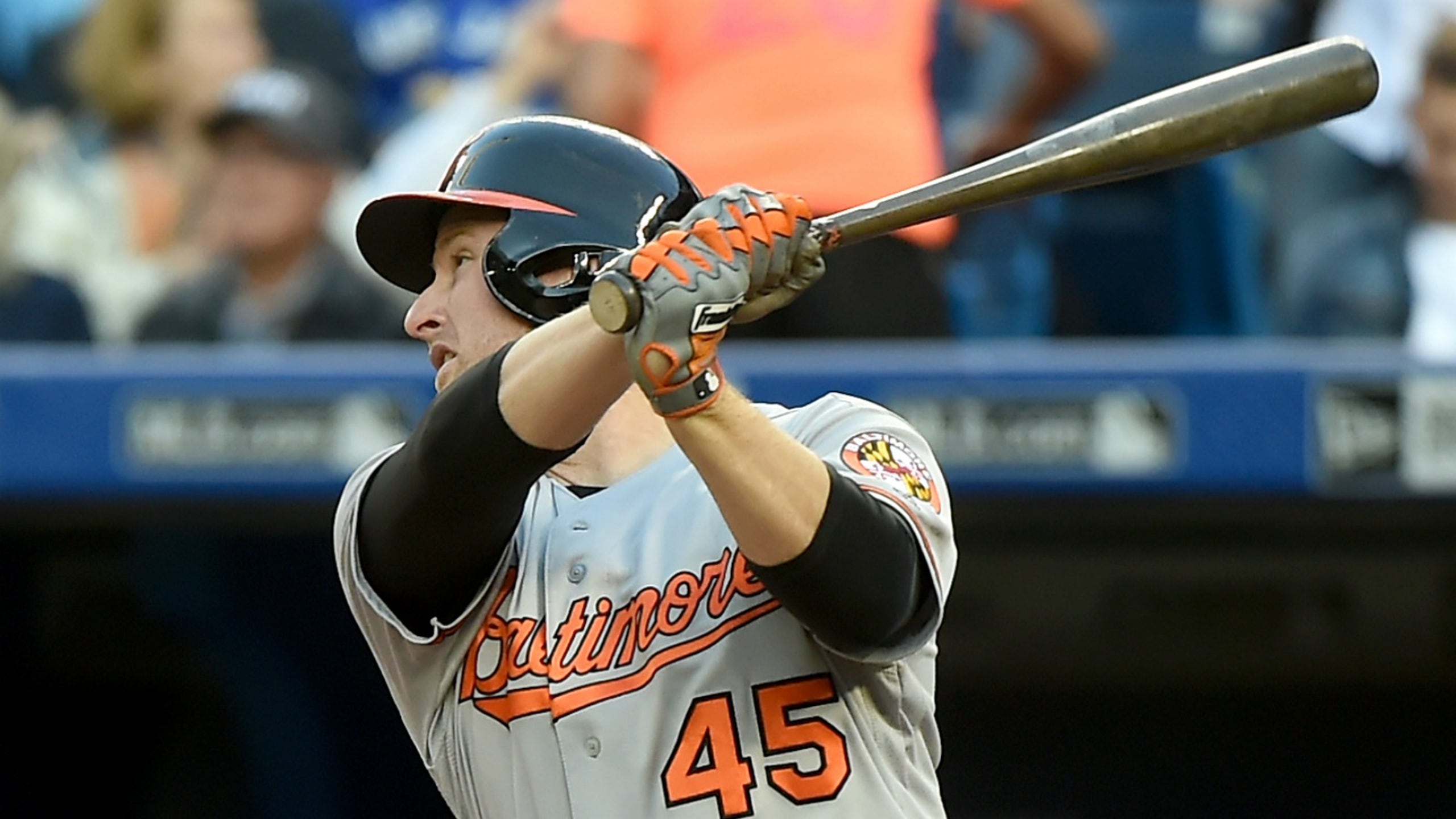 Do the Orioles and Mark Trumbo really want a reunion this offseason?
BY Ken Rosenthal • January 12, 2017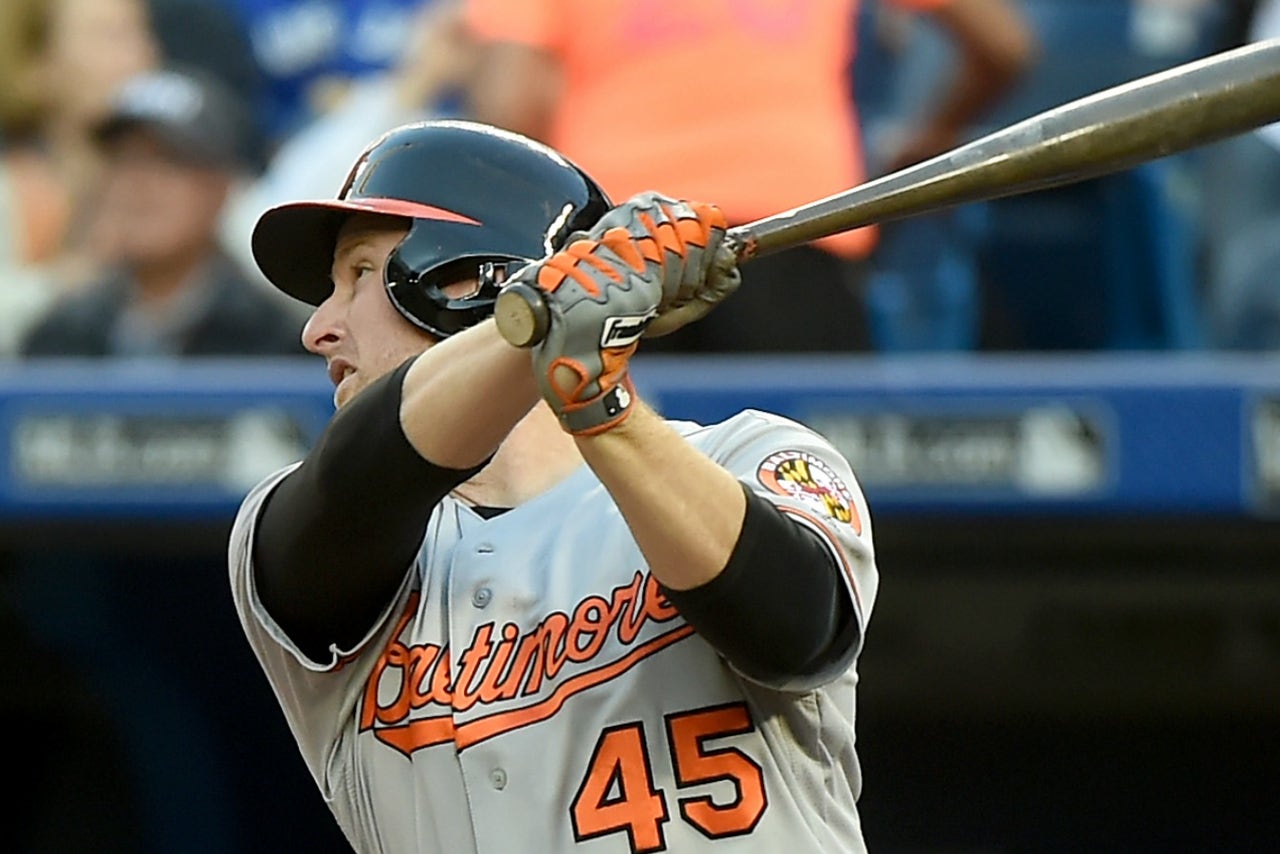 The Orioles' quest to re-sign free-agent slugger Mark Trumbo isn't over – or at least, it shouldn't be.

Trumbo recently asked the O's for a three-year, $50 million contract, but later indicated that he would sign a deal of the same length in a lesser $40 million to $50 million range, according to major-league sources.

The willingness of Trumbo to accept a three-year deal below $50 million -- after the two sides reportedly discussed four-year contracts at higher guarantees earlier this off-season -- would at least appear to create room for negotiation. The Orioles made Trumbo an "aggressive" three-year offer at the start of the off-season, general manager Dan Duquette told MLB Network on Thursday.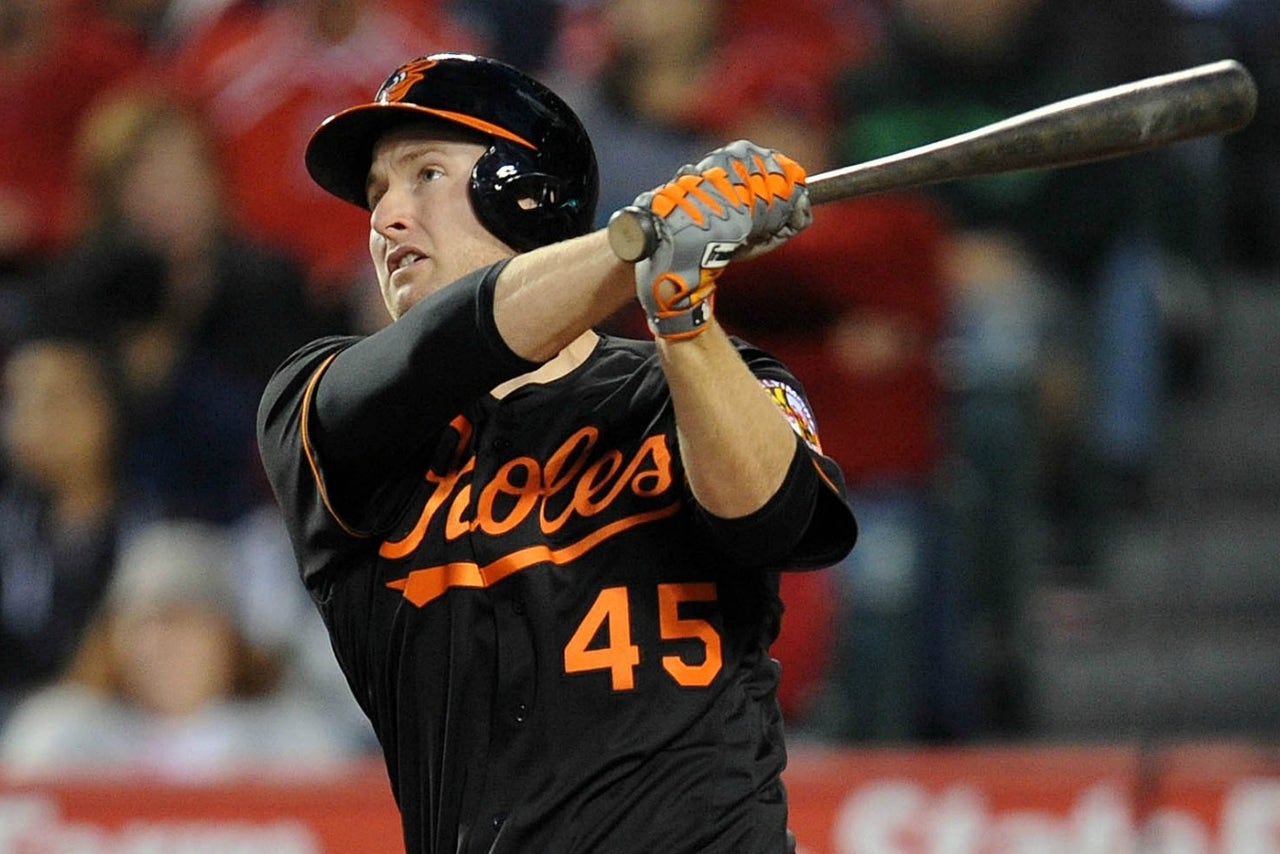 Gary A. Vasquez-USA TODAY Sports

The rest of Trumbo's market likely hinges on whether some of his prospective suitors can make trades that would clear payroll and/or positional flexibility.

The Rockies, for example, would need to trade an outfielder to create an opening for Ian Desmond, who currently is slotted to play Trumbo's best defensive position, first base.

The Rangers, whose interest was noted Wednesday by FanRag Sports, can better accommodate Trumbo at first, but a reunion with Mike Napoli would be less expensive and club officials have suggested all offseason that the team's spending power is limited.

As for the Orioles, two significant questions remain:

*How much does Trumbo want to return?

One rival executive said his sense is that the slugger's relationship with the team is damaged and that he would prefer to be elsewhere.

*How much do the Orioles want him back?

Duquette indicated Sunday that the O's might be shifting away from Trumbo, telling MLB Network Radio that the team is exploring other options.

Duquette also mentioned in the interview that the Orioles value the draft pick they would receive after the first round if Trumbo departed, noting that clubs starting next year will receive lower-round selections if they make qualifying offers to free agents.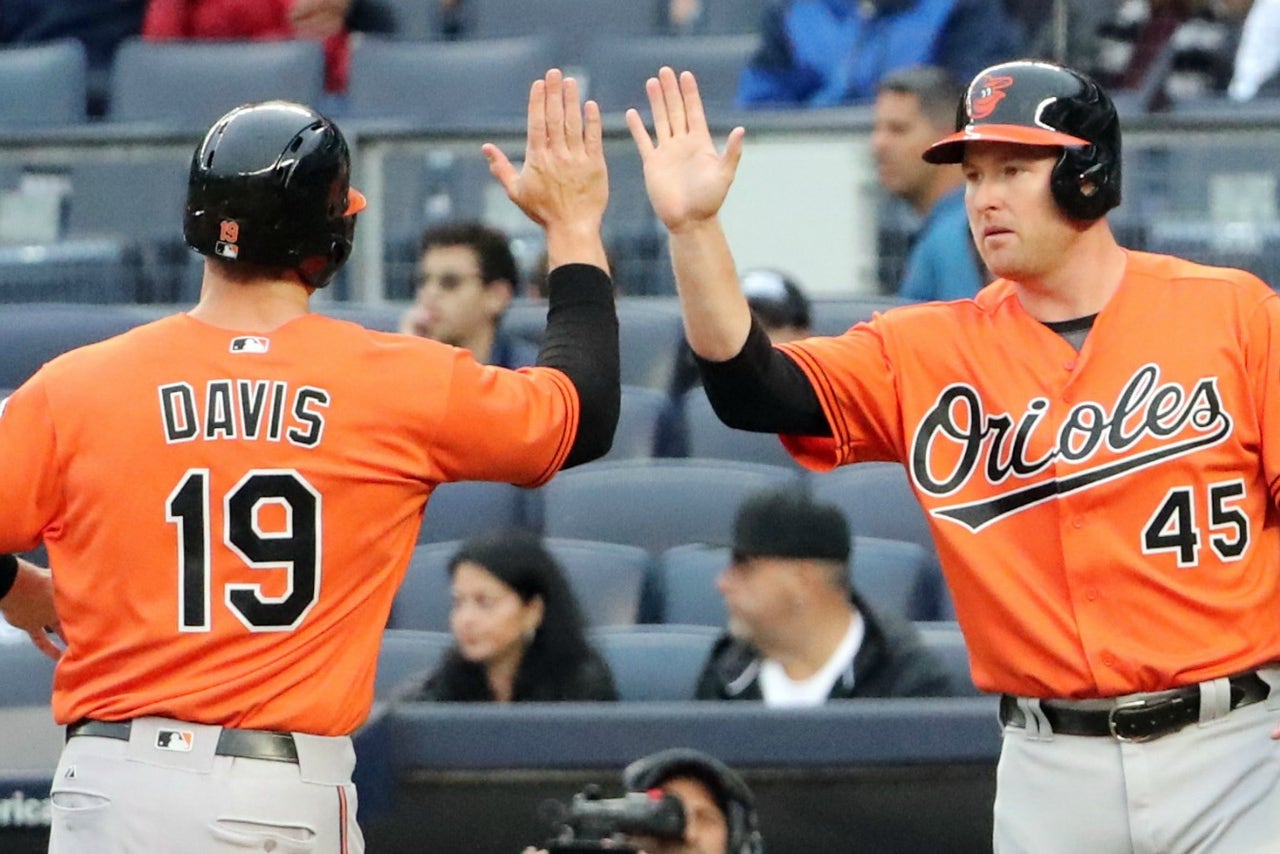 Chris Davis and Mark Trumbo
Anthony Gruppuso-USA TODAY Sports  

Trumbo, who turns 31 on Monday, led the majors with 47 home runs last season. Owner Peter Angelos is fond of him, sources say, just as he was fond last offseason of first baseman Chris Davis, whom the team re-signed to a seven-year, $161 million free-agent contract. The difference is that Davis had spent four-plus seasons with the club, while Trumbo has spent only one.

The Orioles, after recently acquiring outfielder Seth Smith, are interested in re-signing Pedro Alvarez as a DH to help replace Trumbo's production, sources say. They also continue to explore a variety of outfield options, particularly strong defenders, as well as left-handed relievers and starting-pitching depth.

DIPOTO STRIKES AGAIN … AND AGAIN

Mariners GM Jerry Dipoto told me on Sunday that he remained open to adding another starter and another reliever.

Voila!

Dipoto accomplished both missions on Wednesday, acquiring left-hander Drew Smyly from the Rays and Shae Simmons from the Braves in his 10th and 11th trades of the offseason.

Get this: Dipoto, since becoming GM on Sept. 28, 2015, has traded 54 players in 35 separate deals.

Smyly is no lock to succeed, but he will pitch at 28 next season and is under club control for two more years. His home-run rate last season was the fourth-highest in the majors, contributing to his 4.88 ERA. But his strikeout rates remain high and his walk rates low, and the Mariners believe that their improved outfield defense will work to his benefit as a flyball pitcher.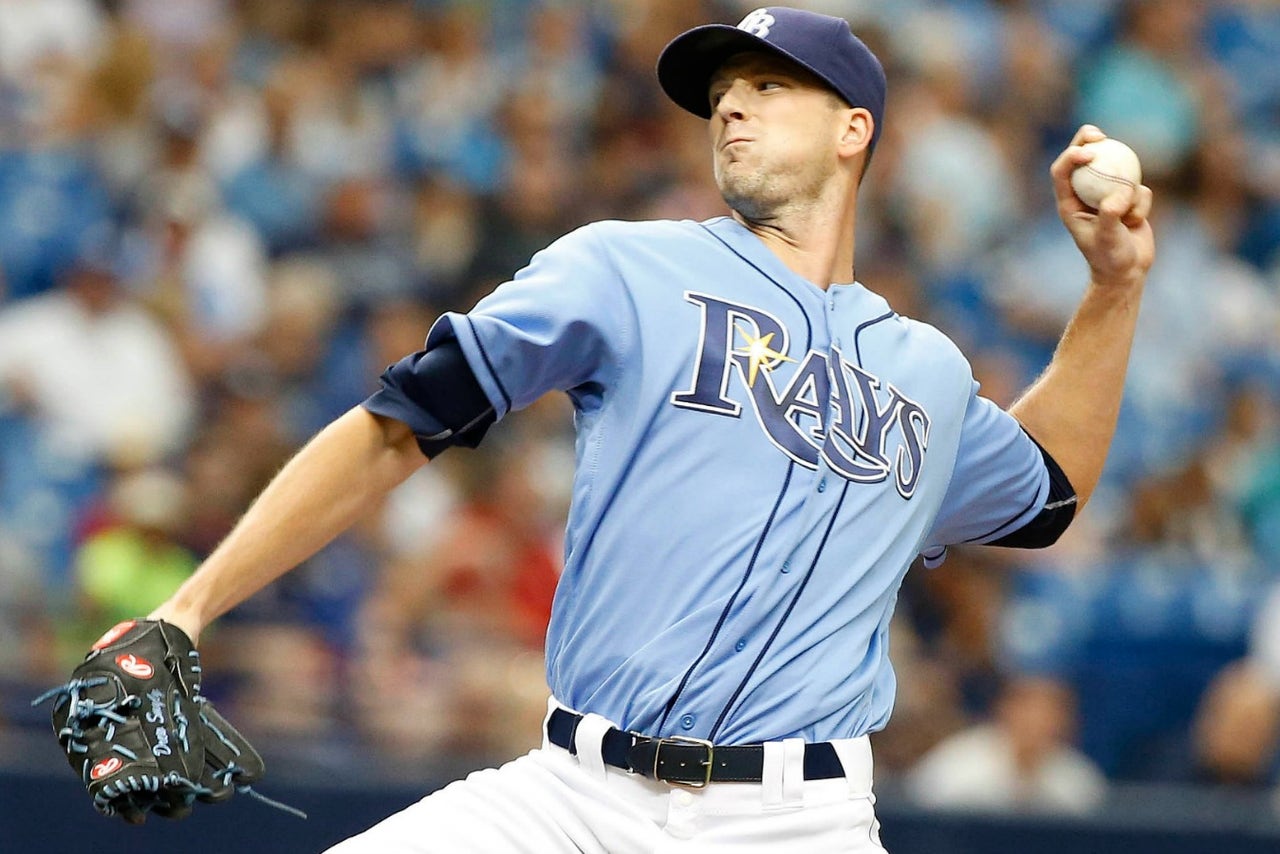 Kim Klement-USA TODAY Sports

Simmons, 26, also is a risk – he has made only seven appearances the past two seasons after undergoing Tommy John surgery in Feb. 2015. But he joins a group of 26-and-under bullpen arms that include closer Edwin Diaz and prospects Dan Altavilla and Thyago Vieira.

One lingering question with the Mariners is whether Dipoto has left the farm system too thin, the way he did with the Angels. But the M's have parted with major leaguers in a number of their deals, and even left-hander Luiz Gohara – the only significant prospect traded, in the view of club officials – comes with a caveat.

Dipoto, dating to the 2016 non-waiver deadline, also has acquired a number of young players, from first baseman Daniel Vogelbach to outfielders Mitch Haniger and Ben Gamel to right-handers Rob Whalen and Max Povse.

Using MLBPipeline.com's rankings, seven of the Mariners' top 14 prospects have entered the system since Dipoto became GM.

MORE ON THE M'S AND BRAVES

The Mariners, according to major-league sources, repeatedly had tried to acquire Mallex Smith, whom they held for less than an hour on Wednesday before packaging him with two others for Smyly.

In fact, sources said, the M's talked again with the Braves about Smith on Friday after acquiring a similar but more established outfielder from the Royals, Jarrod Dyson.

The teams reconnected over the weekend; the Mariners still considered Smith a good asset, and knew that the Rays valued him in a potential trade for Smyly.

The Braves, meanwhile, essentially traded two spare parts for Gohara, a pitcher with tremendous upside, and Thomas Burrows, a less-heralded left-handed prospect.

Smith became expendable after the Braves traded for Matt Kemp last summer and signed Ender Inciarte long-term. Simmons, meanwhile, was another in a long line of Braves' power arms.

RAYS' KIERMAIER ON THE MOVE?

The answer, according to a club official, is "very unlikely." But the Rays at least have built center-field depth by acquiring Mallex Smith in the Smyly trade and agreeing with Colby Rasmus on a one-year, $5 million contract.

Kiermaier was out with a fractured left hand from May 21 to July 14 last season, and his absence had a marked impact on the club. The Rays were 48-54 with Kiermaier in the lineup, 20-40 without him.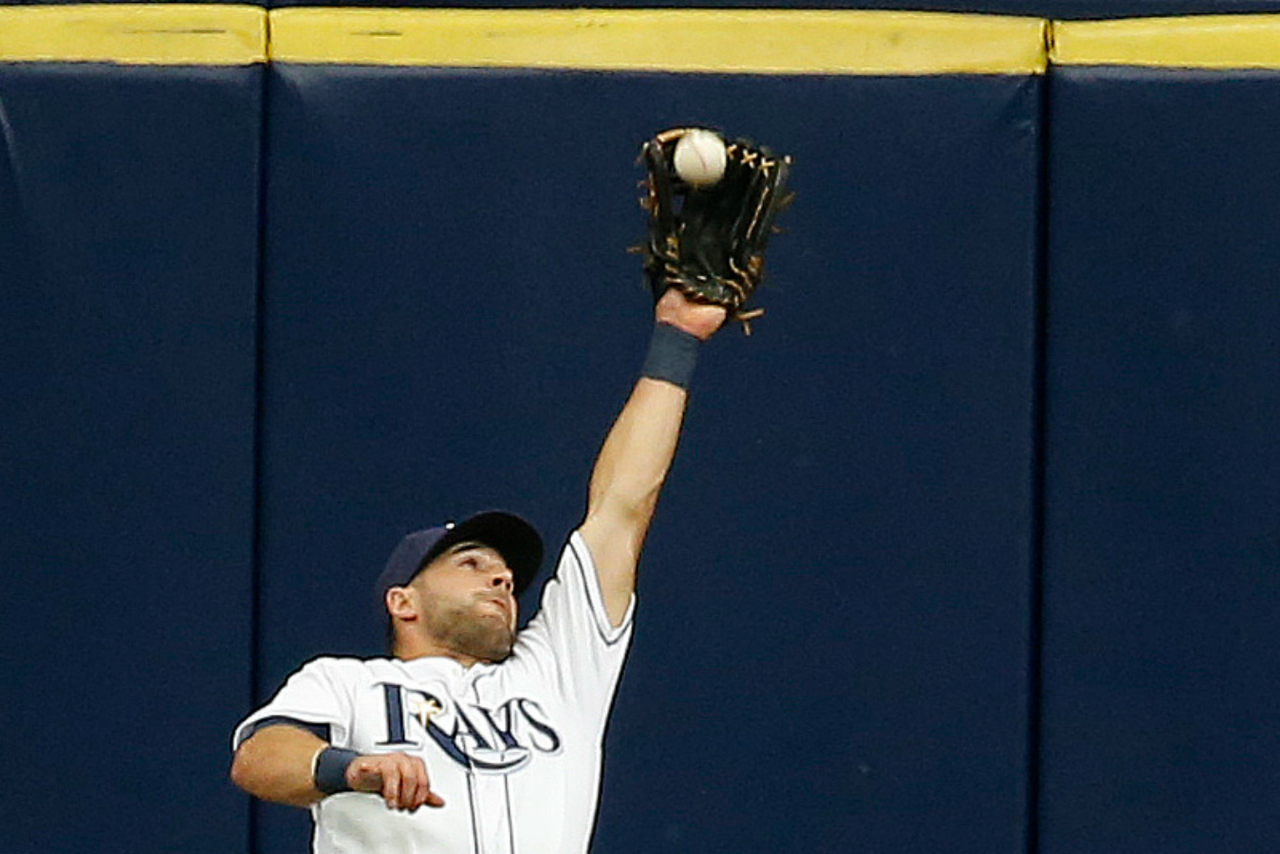 Kim Klement-USA TODAY Sports

Rival teams covet Kiermaier, who won the Platinum Glove in a fan vote as the AL's best defensive player in 2015. But he is under club control for four more seasons and projected to earn $2.1 million in his first year of arbitration, making him affordable even for the low-revenue Rays.

The Rays were attracted to Smith in part due to their lack of a comparable speed/defense type at the upper levels of their minor-league system.

AROUND THE HORN

*The five-year, free-agent contracts for the Yankees' Aroldis Chapman and Dodgers' Kenley Jansen look quite similar on the surface – $86 million for Chapman, $80 million for Jansen, both with opt-outs after three years.

The structures, though, are quite different.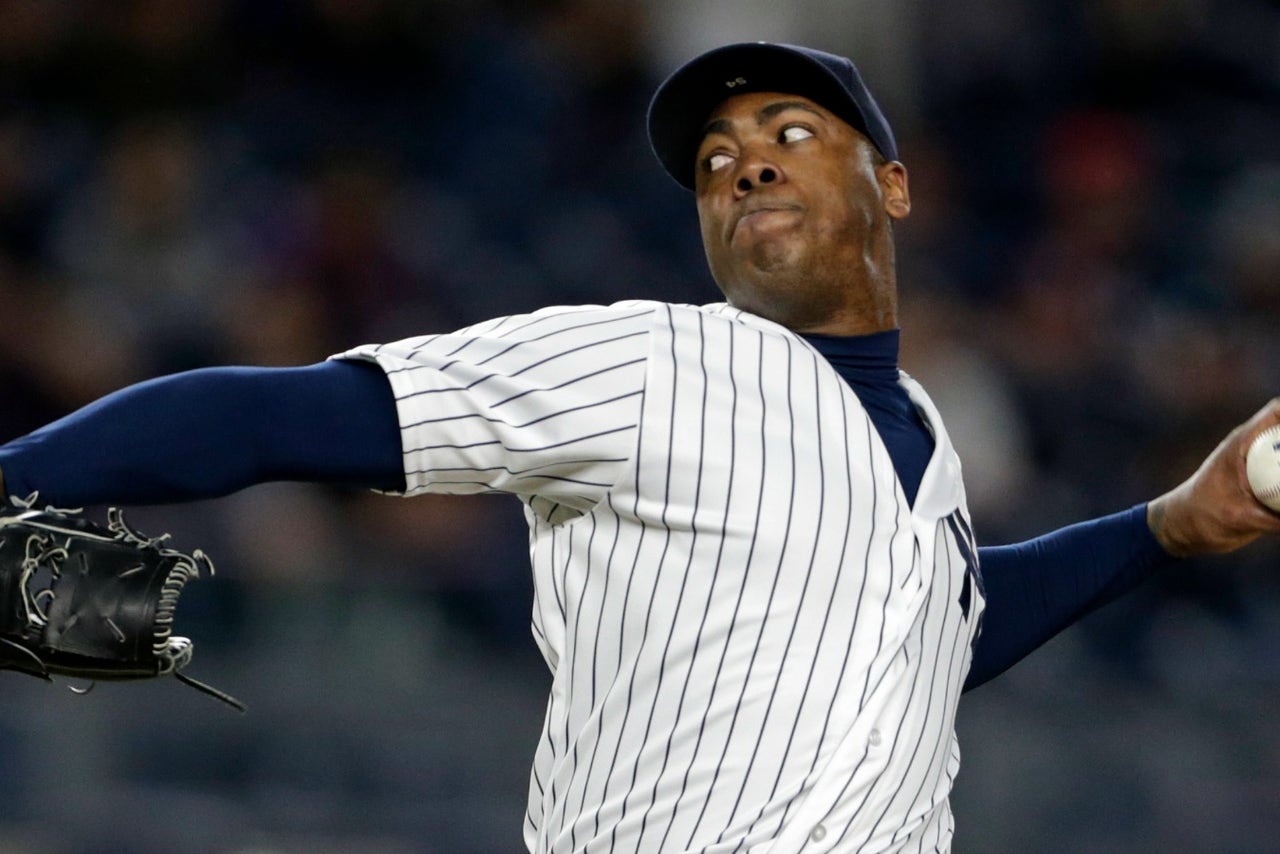 Adam Hunger-USA TODAY Sports

Chapman's deal is far more front-loaded -- he will receive $41 million in his first two years, while Jansen will receive $24 million.

Chapman also would forfeit less money if he opted out after his third year -- $30 million as opposed to $38 million for Jansen.

In addition, Chapman received full no-trade protection in the first three years of his deal and limited no-trade protection in the final two. Jansen did not get no-trade protection, but he will receive $1 million each time he is traded.

*The Twins, according to major-league sources, are one of several clubs monitoring the right-handed hitting DH types who are still available in free agency -- a group that includes not only Trumbo and Napoli, but also Jose Bautista, Chris Carter and Mark Reynolds.

The team's current plan at DH is to go with a combination of Joe Mauer, Byung Ho Park and Kennys Vargas. But the glut of available free agents could lead to a bargain, and at some point the Twins could enter the fray.

*The 70-plus Orioles employees who were without contracts for 2017 received good news on Wednesday, according to major-league sources -- owner Peter Angelos signed the contracts, ensuring that they will be paid on Jan. 15.

The group of unsigned employees, as reported here Monday, reflected a cross-section of personnel in baseball operations, sources say -- major- and minor-league coaches; professional, amateur and international scouts; player-development officials; even front-office executives.


---
---