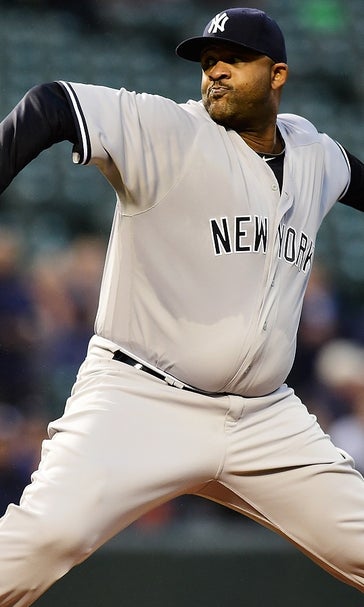 CC Sabathia steps up to help the Yankees end six-game losing streak
May 4, 2016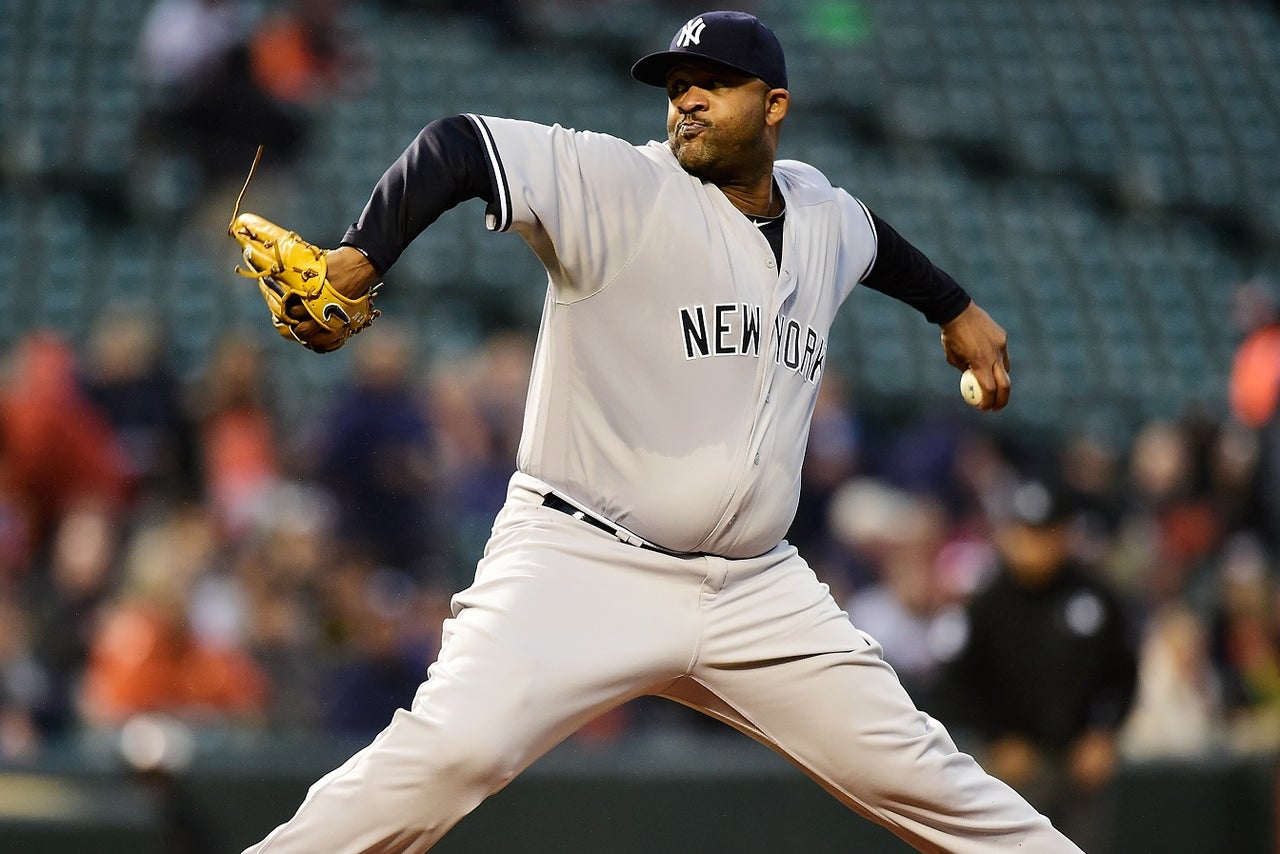 BALTIMORE -- For a change, the New York Yankees did just about everything right.
Mired in last place and riding a six-game losing streak, New York got a sharp outing from CC Sabathia in a 7-0 victory over the Baltimore Orioles on Wednesday night.
Sabathia kept the Orioles in check over seven innings to help the Yankees improve to 9-16 and avoid their worst skid since April 2007. The left-hander was backed by a defense that turned three double plays, and he received ample support from New York's sputtering bats.
Playing in his 1,000th major league game, Jacoby Ellsbury went 3 for 3 with two walks and Brian McCann drove in three runs for a lineup that started the day tied for last in the AL in runs.
"We had some tough losses, and to be able to come out here tonight and get a win and score some runs felt good," Sabathia said. "We needed a win. It's been a tough start to the season for us, so hopefully we'll get on a little roll now."
Sabathia (2-2) turned in his best performance of the year at a time when New York desperately needed a victory. He allowed six hits, walked two and struck out six.
After giving up three runs in each of his first four starts, the 35-year-old Sabathia craftily used a variety of off-speed pitches to earn his first win in nine tries at Camden Yards since 2011.
"The changeup was good, the two-seamer was good," he said. "It was just making pitches when I need to."
Sabathia retired the side in order only once -- in his final inning -- but permitted just one runner past second base.
"His velocity is obviously not where it used to be, but he knows how to pitch," Orioles slugger Chris Davis said. "You don't stay in this game that long not knowing how to pitch."
Sabathia outdid Tyler Wilson (1-1), who took a one-hitter into the sixth before the Yankees took a 3-0 lead.
New York added four runs in the eighth against the Baltimore bullpen.
"Something like this can get a team going," Yankees manager Joe Girardi said. "Hopefully it does."
Ellsbury opened the game with a double and was thrown out trying to score on a grounder. His one-out single in the sixth, however, ignited the uprising that brought the Yankees out of their ugly slide.
Ellsbury stole second, advanced to third on a single by Brett Gardner and scored on a sacrifice fly by Carlos Beltran. McCann followed with a two-out RBI single, and another run scored on a throwing error by Wilson.
McCann's two-run double was the big hit in the eighth.
Before the game, the Yankees put designated hitter Alex Rodriguez on the 15-day disabled list with a strained right hamstring. Despite a .194 batting average, A-Rod started the day tied for the team lead with 12 RBIs.
That's a tough loss for a struggling offense. In this game, however, one run was enough.
Despite allowing a hit in each of the first five innings, Sabathia kept the game scoreless. After Baltimore put runners on the corners with one out in the fifth, he struck out rookie Joey Rickard and retired Manny Machado on a liner to center.
TRAINER'S ROOM
Yankees: New York will get a better idea of how long Rodriguez will be out when team doctor Christopher Ahmed examines him and the MRI. "I'm going on the DL, so it's serious enough," A-Rod said.
Orioles: Closer Zach Britton is closer to recovering from a jammed left ankle, but it will likely be several days before he returns. "He's worth waiting on. We'll take it day to day," manager Buck Showalter said.
UP NEXT
Yankees: Masahiro Tanaka (1-0, 2.87 ERA) makes his sixth start of the season in the series finale. He's allowed two runs in each outing.
Orioles: Kevin Gausman (0-1, 2.45) seeks his first win of the season in his third start since coming off the DL. He had been sidelined with a shoulder injury.
---
---