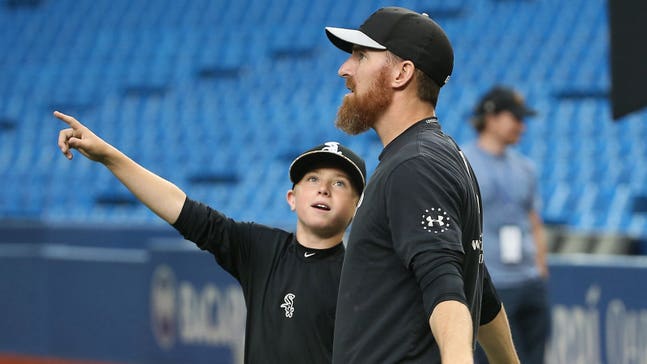 Bryce Harper, others back LaRoche; one player calls it battle 'between good and evil'
Published
Mar. 17, 2016 6:42 a.m. ET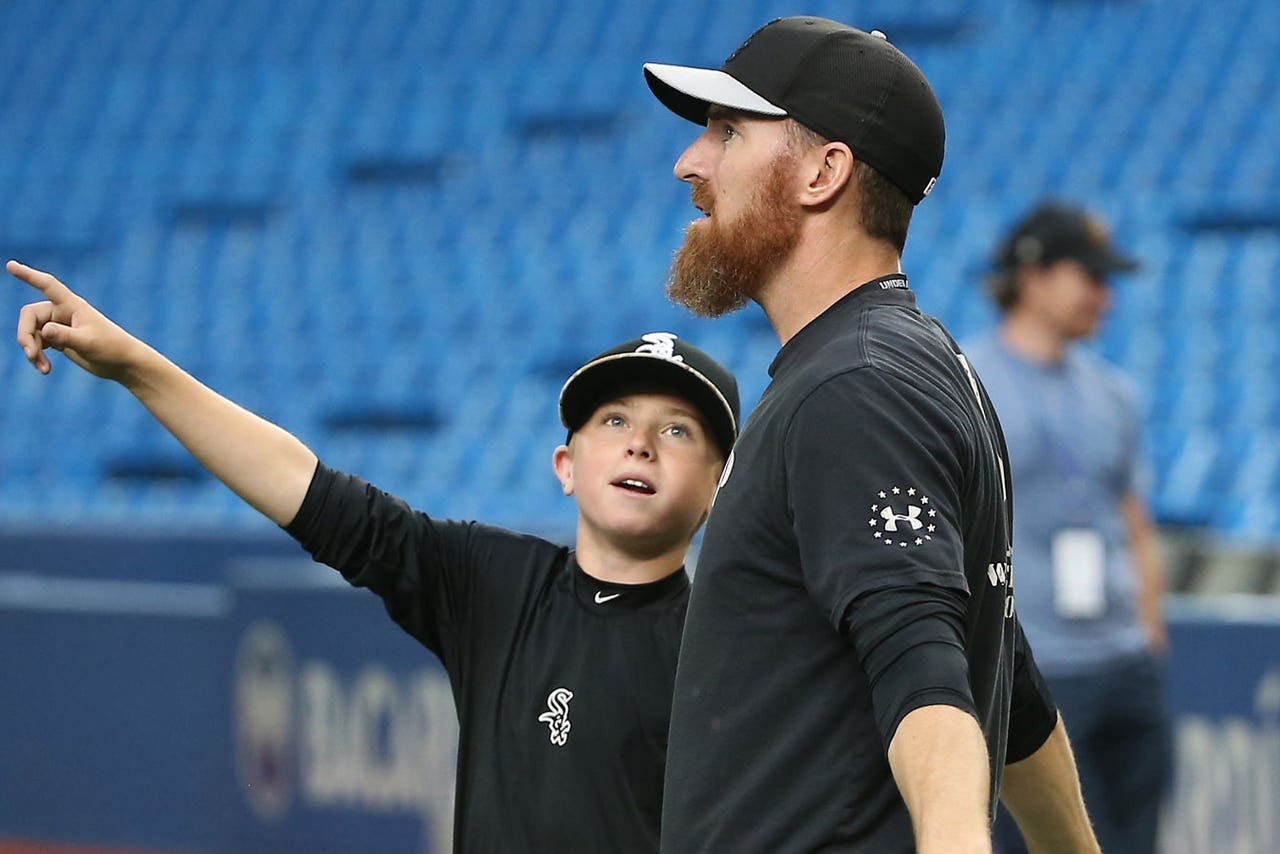 Adam LaRoche followed through on his decision to retire rather than accept the Chicago White Sox's decision to restrict his son's access to the team, with ESPN's Pedro Gomez reporting that LaRoche signed his retirement papers Wednesday night.
LaRoche received support from current and former players when he announced his intentions this week, with Milwaukee Brewers pitcher Blaine Boyer calling it a battle "between good and evil."
Bryce Harper unsurprisingly sided against the baseball establishment — and with his former teammate.
Good for you Roche! Nothing like father and son in the clubhouse..It's a FAMILY game #FamilyFirst

— Bryce Harper (@Bharper3407) March 16, 2016
Chipper Jones voiced his support for #FamilyFirst, and Chicago Bears lineman Kyle Long extended the LaRoches an invitation to his team's locker room.
Adam LaRoche,
If you and your boy ever want to come hang out with the @ChicagoBears let me know. I grew up in locker rooms.
Best Wishes,75

— Kyle (@Ky1eLong) March 16, 2016
White Sox outfielder Adam Eaton said he spoke for his teammates and called LaRoche and his 14-year-old son "probably the most respected people in baseball I ever played with."
"On our side of things, I think everyone would say we enjoyed Drake LaRoche in the clubhouse and everything he brought to the clubhouse," Eaton said. "He helped out around and wasn't a burden by any stretch of the imagination. He wasn't a big problem last year, either."
"Adam and Drake are probably the most respected people in baseball I ever played with. Drake would clean cleats, he would help out in drills, pick up baseballs when we needed, he didn't say boo to anybody and was never a trouble in the clubhouse," he said.
Not everyone sided with LaRoche. Former player Aaron Boone acknowledged he grew up in clubhouses —€" "I used to ride my Big Wheel" around the clubhouse at Philadelphia's Veterans Stadium, he said — but said each team "has the right to defend any policy they want."
The Associated Press contributed to this story.
---
---