Major League Baseball
Major League Baseball
Blue Jays skipper Gaston has options at closer
Published
Feb. 23, 2010 6:33 p.m. ET

While Blue Jays manager Cito Gaston ponders this spring who among a dozen candidates will be in his starting rotation, he also has to look at the other end of the game.
Who among three or more pitchers will be Toronto's closer - or closers?
Right-hander Jason Frasor and lefty Scott Downs pretty much shared the role last season after the oft-injured and ineffective B.J. Ryan was released. Of the Blue Jays' 25 saves, Frasor had 11 and Downs nine. Added to the mix this year is more experienced closer Kevin Gregg, signed to a one-year, $2.75 million contract.
``Whatever role we all end up in, you're making that bullpen pretty deep,'' Gregg said. ``Looking at the starters, and seeing these guys are pretty young, with what they've done and what they've accomplished, it allows us to shorten the game.''
``We're not going to have to push those guys and try to get them into the seventh and eighth inning. When you've got three guys that can close the door at the back end, it really helps out the starters and their situation, too. It lets everybody grow.''
Gregg was a middle reliever for the Angels from 2003-06. With Florida in 2007-08 and the Chicago Cubs last year, the right-hander compiled a 3.86 ERA and 84 saves, but had 20 blown saves as well.
He had left knee surgery after the 2008 season and in his final 26 appearances for the Cubs last year, Gregg's ERA ballooned to 7.83. Batters hit .258 against him, he saved four games and blew four, and he lost the closer role to Carlos Marmol.
``It was the first year off knee surgery,'' Gregg said. ``It was feeling a lot better but there were mechanical issues.'' His balance was off, he said, because his left leg was stronger than before the operation.
``You never want to, so-called, lose your role or lose your job. Obviously I was struggling with what I was doing,'' he said.
Downs' nine saves last year were two more than his previous three seasons with the Blue Jays. The eight-year veteran didn't close for the Blue Jays in 2009 until Ryan was cut July 8.
``Downs is a good guy,'' Gaston said. ``He isn't going to mind being a closer or a setup guy. It's not going to bug him if he doesn't do one or the other.''
Frasor, going into his seventh season, all with Toronto, became the closer when a toe injury and later a pulled right hamstring cost Downs most of the final two months of the season.
``He turned a corner for me last year,'' Gaston said. ``I approached him a couple of times on the mound and he showed me that he wanted that ball out there. He didn't mind being out there and closing a game out. I like what I see. I thought he did a great job for us. He's certainly in the mix.''
---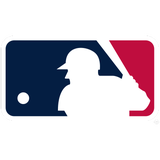 Get more from Major League Baseball
Follow your favorites to get information about games, news and more
---