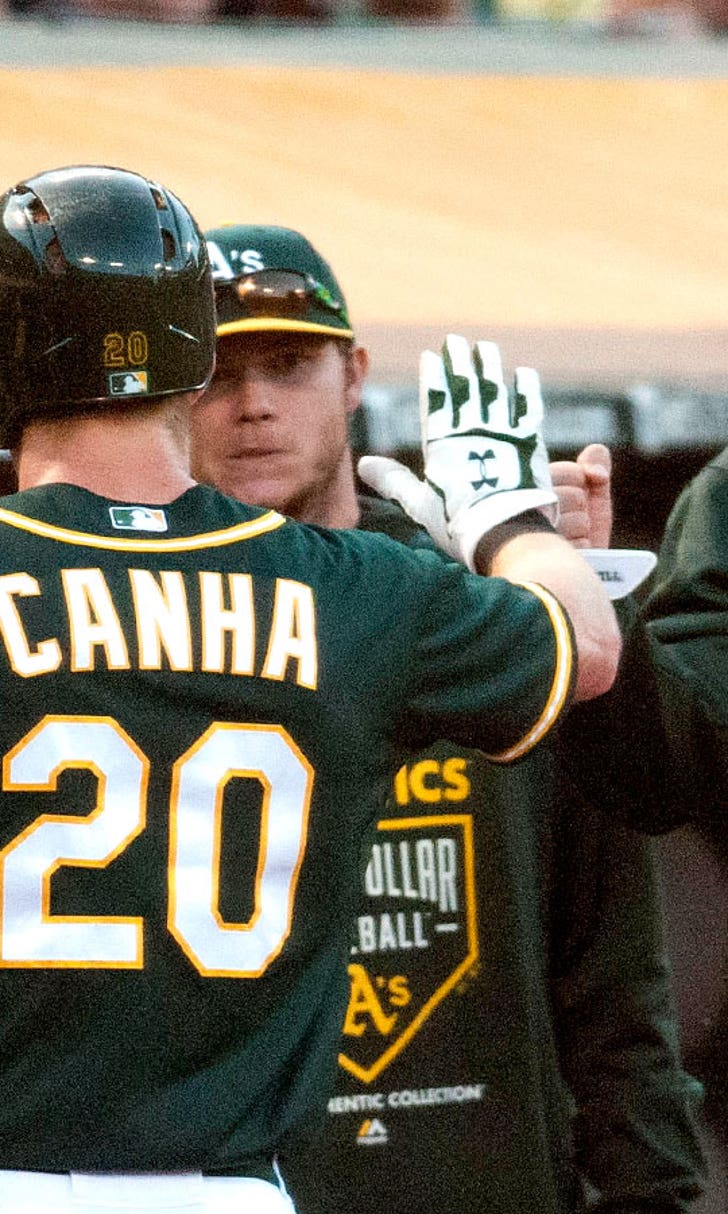 A's rookie Canha fired up after 'awesome' career-best game vs. Dodgers
BY foxsports • August 19, 2015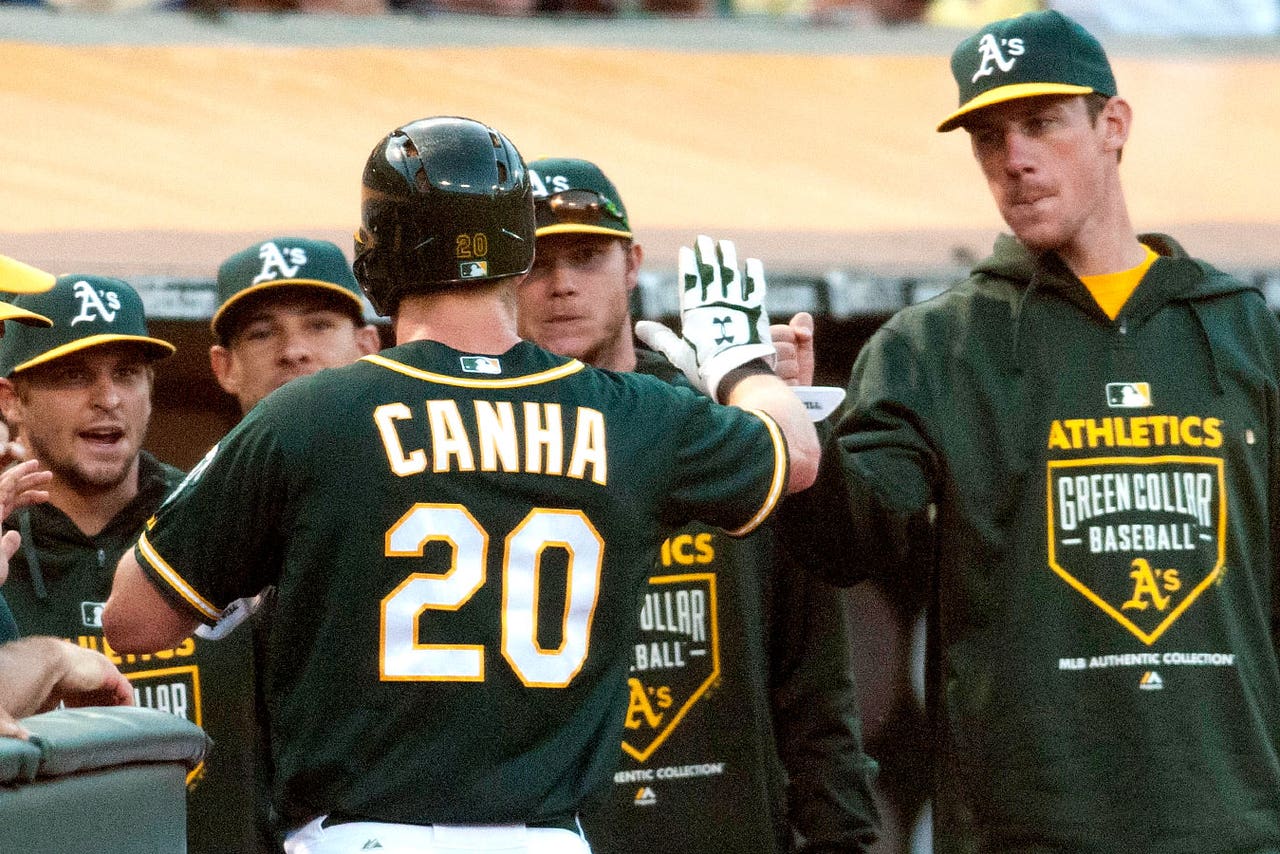 The Oakland Athletics stormed back from a 4-1 deficit in the eighth inning on Tuesday night in front of a sell-out crowd as a spirited effort against the Los Angeles Dodgers resulted in a dramatic 5-4 win in ten innings.
With Dodgers hitting coach Mark McGwire on-hand for his bobblehead night, the A's - a mystifying and confusing team in 2015 due to their last-place standing, superb pitching staff and wholly inconsistent offensive unit - played the game as if it were a postseason battle.
One of the hitting stars was rookie Mark Canha, who wound up 4-5 and scored the winning run after leading off the tenth with a double.
As he told MLB.com's Trevor Hass after the game, it was more or less his career highlight at the plate: "It's definitely the most memorable game we've played, for me. It's just been like kind of an emotional roller coaster ride this year, so to get a win like that in front of a big crowd made it really cool."
At this point in the 2015 season, the A's really have nothing left to lose - so it would behoove them to play Canha on a regular basis so as to see what he could offer for the future. A Rule 5 selection, he's had to remain on the 25-man roster all season...but he hasn't had everyday playing time. Going 4-5 against Clayton Kershaw and a host of right-handed Dodger relievers on Tuesday night might have earned him some more playing time - and rightly so.
---
---