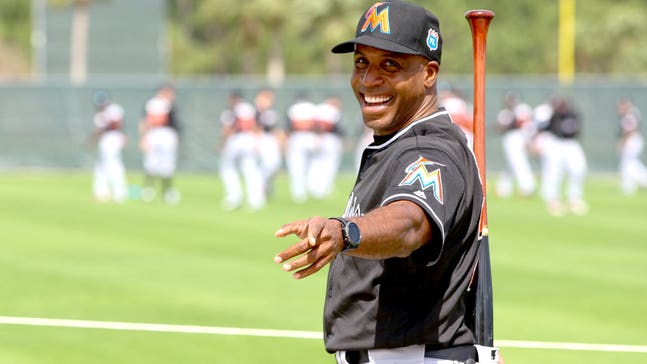 51-year-old Barry Bonds beat the Marlins in a home run derby
Published
Mar. 16, 2016 1:00 p.m. ET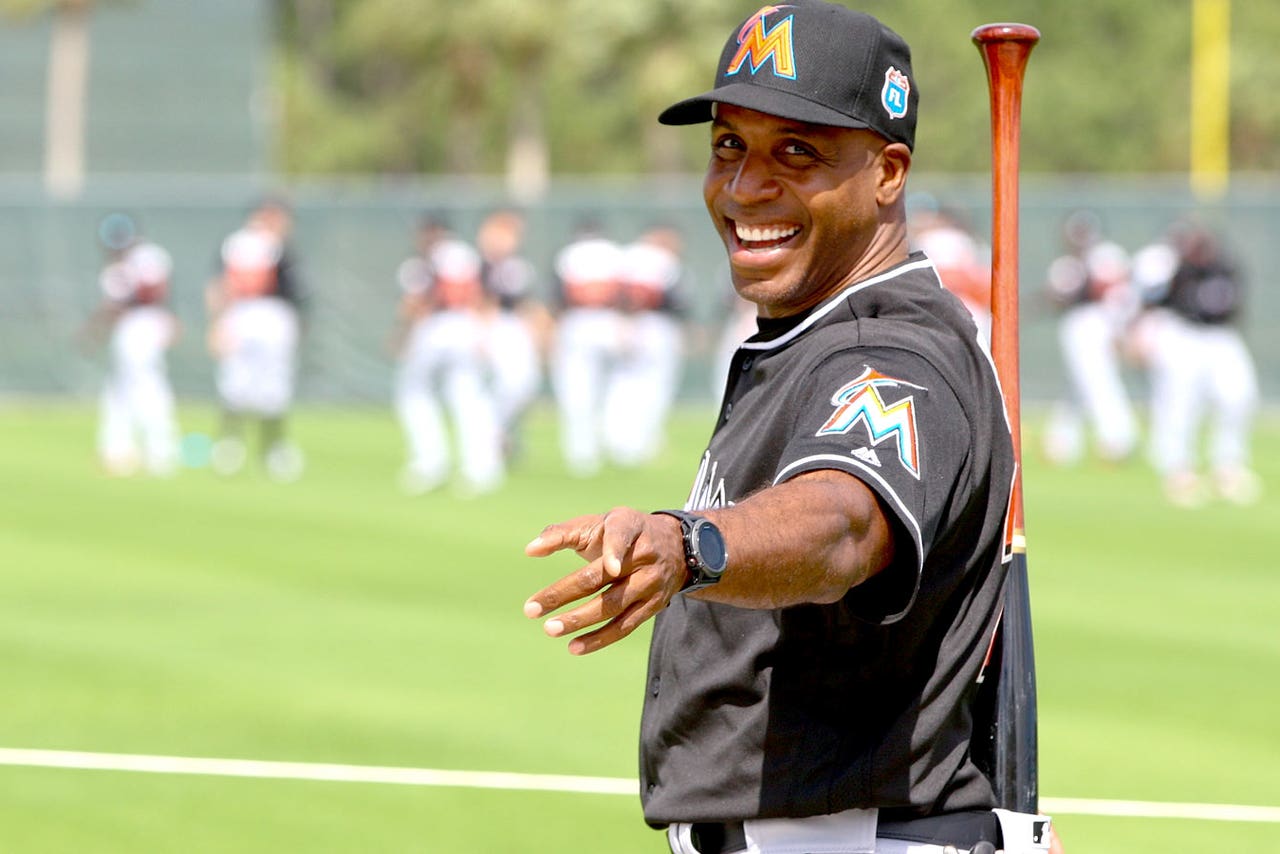 At the age of 51, Barry Bonds has still got that home run swing.
Baseball's all-time leader in home runs is currently employed as the Miami Marlins' hitting coach after spending 22 years in the majors. Being the team's hitting coach, he has to help the players, well, hit. The best way to do that is to beat them in a home run contest.
Well, maybe not, but that's exactly what Bonds did on Wednesday. And even Giancarlo Stanton was part of the competition.
What began as an exercise in hitting breaking balls Wednesday evolved into Stanton and the home run king teeing off for homers on the back fields at the Roger Dean Stadium. Stanton says he hit three homers and Bonds finished with four. Unfortunately, it sounds like we won't get video of the derby.
"Hit another 50-year-old out there and he'd probably snap his back in half," Stanton said. "Either way, that was probably one of the coolest things we've done because we all had a good time while we were getting our work in.
"Everyone seemed to gravitate toward that field by the time we were done, so it was really cool."
What makes Bonds' supposed victory shocking is the fact that 26-year-old Stanton, arguably the most prolific home run hitter in the game today, lost, too. Bonds probably will be gloating about this one for a long time in the clubhouse ... at least he should.
Bonds probably could win the home run derby this year and still play in the majors.
Marlins manager Don Mattingly, a former AL batting champ, said he won't take part in any drills.
"I know better," Mattingly said. "I had one back surgery; I don't want another one."
The Associated Press contributed to this report.
---
---