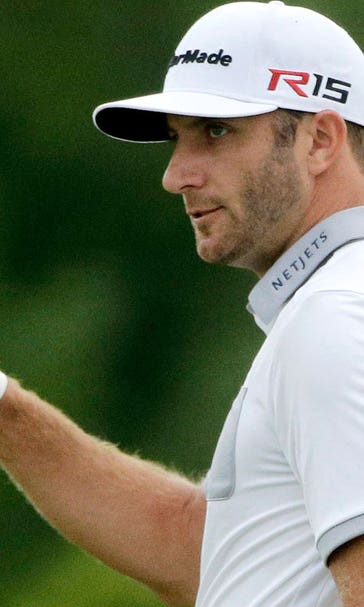 Shane Bacon golf mailbag: Business is picking up as big names get back in swing
May 5, 2016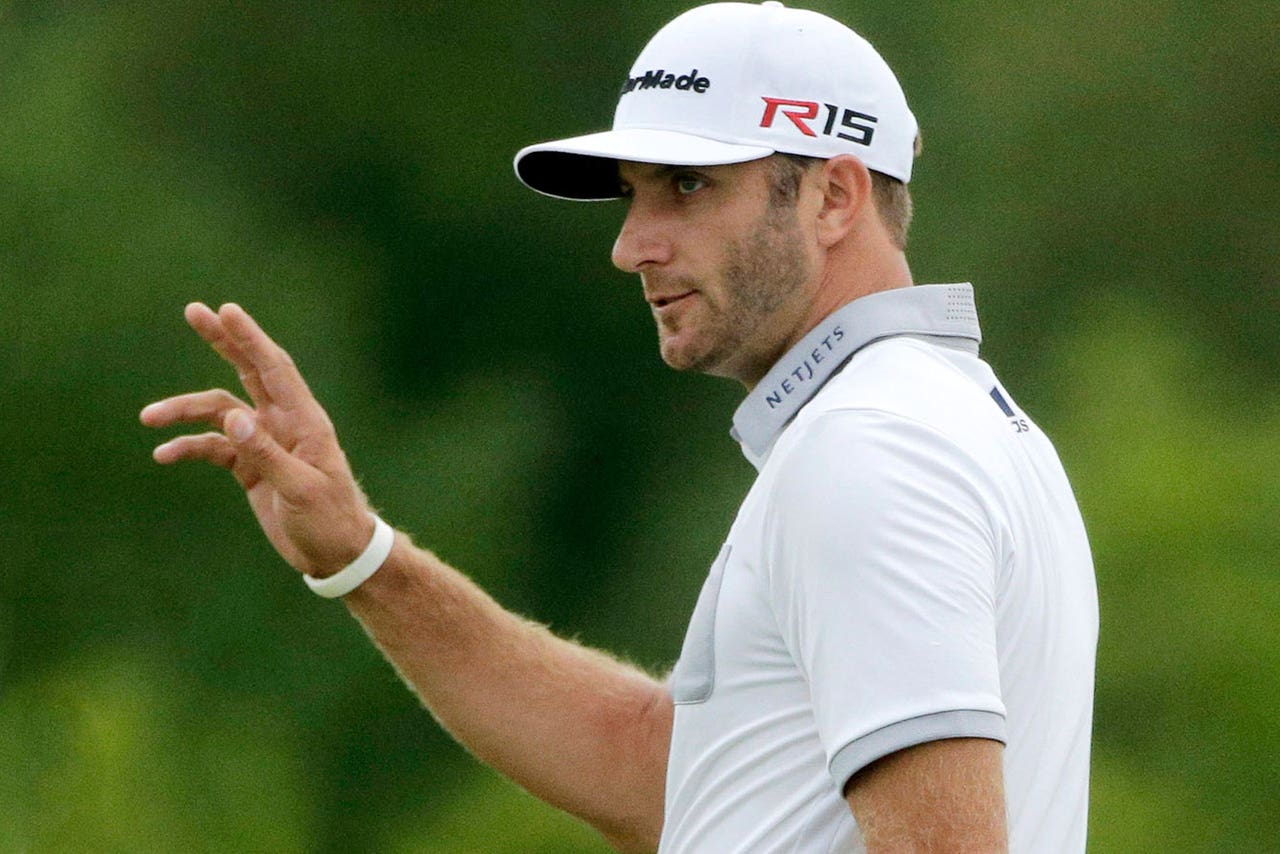 It's official, the post-Masters "everyone take a few weeks off to hit the beach" vacation is over, and the PGA Tour is back to the grind, with some huge events upcoming as we sneak closer and closer to Oakmont.
Wells Fargo boasts a field of Rory McIlroy, Rickie Fowler, Phil Mickelson and Adam Scott, while the Players Championship will, as they proudly advertise, present us with the best field in golf. This 2016 season has already been nuts and we haven't gotten to the busy part of the season.
Yep, that's right, this stuff is about to get busy, and the players know it. San Antonio is behind us. New Orleans sidestepped Mother Nature as best they could to get 54 holes in, and now it's time to get back into the season and see who will emerge as the '16 version of Jordan Spieth (if someone can do that).
You got questions, I've got answers, as we dive into another mailbag. If you have questions, send them via Twitter right here https://twitter.com/shanebacon, or write us on Facebook https://www.facebook.com/shanebacongolf if they won't fit in 140 characters.
Bacon: Pine Valley, of course, with Sand Hills coming in a close second.
How fun would it be if Pine Valley actually hosted something huge? Not since the Shell Wonderful World of Golf days have we seen Pine Valley in all her glory on television (and that was in 1962!), and while it might be too short to host a men's major, it seems like it would be a perfect spot for a women's major (and I know that logistically Pine Valley might be the worst spectator golf course on the planet, but I still think it would be cool for the No. 1 or 2 ranked course in the United States to welcome the LPGA in an Augusta-Masters like way).
@shanebacon How many Olympic events would mega athlete Dustin Johnson win?

— Adam Fonseca (@GolfUnfiltered) May 3, 2016
Bacon: Well, if you listen to most golf pundits, you know that Dustin is very, very, very athletic. His athletic prowess goes beyond the modern male and moves to another athletic stratosphere when men can dunk and throw medicine balls against walls and hit 340-yard drives. Did you know that Dustin once threw a fastball and the radar guns just spit back the shrug emoji? Did you know that Dustin was asked to run the 40-yard dash and finished before the person got "dash" out of their mouth? Did you know that Dustin once did a heptathlon and added two more events just to give the rest of the field a chance?
I do love to poke fun at the way we tend to regurgitate the same information about players, but what I've learned with my Fox Sports work and my time hosting PGA Tour Live is it is really, really hard not to fall back on those types of things when talking about players for five-plus hours.
I mean, really, what is there to say about Dustin Johnson outside of his freakishly athletic build? Is he good at karaoke? Does he host a weekly podcast about the best brooms in the world called "Dusting with Dustin?" I honestly don't know. I think of all the players out there, we know the least about Dustin, and that's because he is a pretty simple guy when you think about it. He stays pretty even-keeled on the course, he gives pretty forgettable answers in his press conferences and he goes about his business his own way.
So while I do laugh each time I hear someone talk about how athletic Dustin is, I am starting to think it's so easy to talk about it because it's really one of the only things we have to talk about with him. That is, until he wins the British Open at Royal Troon by seven shots, claiming his first of what looks like many majors. An athletic achievement, for sure!
@shanebacon bigger threat to break Twitter- Tiger winning 2017 Masters or Anthony Kim rejoining PGA Tour?

— Shawn Mahan (@snmgolf) May 4, 2016
Bacon: Well the answer is Tiger, of course. I had a fun conversation with the great Joe Posnanski this week on The Clubhouse podcast about the top-five best storylines that could come out of Oakmont, and the default answer is always Tiger winning.
If Tiger ever won another major ... hell, if he wins another PGA Tour event ... it's breaking golf Twitter for at least a week and leading every sports radio show, talk show, sports page and sports website out there. If he somehow got into contention on a Sunday at Augusta National again, I think it would be the highest rated golf major in history and it probably wouldn't even be close. That's how crazy Tiger still is amongst sports fans. He went from a must watch because he was so dominant to now being a must watch because the only story that beats a legend is when a down-and-out legend makes one final return to glory (you think the Nicklaus win in 1986 would have been as iconic if he was 34 and had just won two majors the year prior? Of course not, it was because it was his last run at history).
But for the golf nerds out there like myself, Anthony Kim making a return would be an underground phenomenon. Kim is still one of the most perplexing stories in my time covering golf. He was so damn good and was one of the few fearless young guys to come along when Tiger was at his peak. He not only wanted to play Tiger on a Sunday, but he felt he could compete, and beat him. That was what was so cool about watching Anthony Kim; he is one of those rare golfers that played with zero fear.
I would love to hear what Kim thinks about this new crop of players (Hey Anthony, if you're reading this, you always have a spot as a podcast guest if you want it!), and in a dream scenario, he would return to the game and battle them in some capacity. It seems unlikely now, but it would still be really, really fun to have Anthony Kim and his sparkly belt-buckles back on the PGA Tour for a year or so.
@shanebacon Given its affect on the Tour schedule and lukewarm reaction from some pros, how long until we see amateurs playing Olympic golf?

— Jeff Valois (@jeffvalois) May 4, 2016
Bacon: Posnanski made a great point about the Olympics when we chatted. He said that if the Olympics aren't the biggest deal in your respective sport, they probably shouldn't be in the games (like how a tennis player would certainly take a Wimbledon title over a gold medal in the Olympics and how NBA players would almost always take a title with their team over another dominant win in the rings).
I have said from the start the the format is dooming golf in the Olympics. It's a 72-hole stroke play event just like everything else these guys play all year long. Guys love playing for their countries, I believe that, but it has to be something different than your generic golf tournament to get people to care. It should be two-man teams playing other two-man teams. Jordan Spieth and Rickie Fowler paired together as teammates in the Olympics just seems to make more sense than having them play alone during the busiest part of the PGA Tour schedule.
Having it a two-man event isn't the only change I think makes sense.
I think during Olympic years, the PGA Championship should be moved to February like in 1971. First, a major in February would be so awesome. Second, it frees up the second part of the summer schedule for players to focus on the Opens to start, the Olympics after, and then hopefully get a break before the FedEx Cup and the Presidents/Ryder Cups.
If you medal in the Olympics, you should get a better exemption to respective Tours than just winning a regular Tour event. I'm thinking three full years on Tour, plus an invite into all four majors that entire time, and 700/500/300 FedEx Cup points for gold/silver/bronze. Give players a reason to go out and compete and not want to pull out to play the John Deere.
You have to make something new in an already busy golf schedule appealing or the biggest names in the game are going to skip it every time. A gold medal in the Olympics is pretty darn special, but these guys have jobs and missing a couple of weeks on Tour could be the difference in making it all the way to the Tour Championship or going home after week one in the FedEx Cup. It might sound silly, but making money is why they play professional golf.
@shanebacon what would be on your list of questions that the golf media should stop asking? (I nominate anything to do with Tiger & 19)

— Shosh Agus-Kleinman (@ShoshEAK) May 3, 2016
Bacon: I agree with your Tiger question, because it's just silly at this point. We don't know if the guy can play consecutive tournaments in a row, and people are still wondering about Jack's record.
Hey everybody, I've got some breaking news; Tiger Woods is not breaking Jack's major record. That dream is long gone. He hasn't won a major since 2008. He hasn't had a top-five in a major since the 2013 Masters.
We need to be more realistic about what we can expect when Tiger comes back. Have him stay healthy for a season. Have him hit some drivers that actually find the fairway of the hole he's currently playing. Have him shoot a couple of consecutive rounds in the 60s.
I root for Tiger all the time because Tiger is good for business. Sports fans take notice when Tiger is in the field, and they all want to see some magical return to greatness. Considering how deep the Tour is these days and how it seems each year a new 20-something breaks the game (what up, Bryson!), returning to the winner's circle at any event is going to be extremely tough for Woods.
So yes, that question is high up there.
Honorable mention; anything that starts with "how did you feel" or "what were you thinking when?"
@shanebacon would you rather have Tiger never play another round of golf under par, or have to play right-handed the rest of your life?

— Nik A. Bando (@bogeybando) May 3, 2016
Bacon: I would hate it if Tiger never broke par again in a PGA Tour event, but come on, you want me to be miserable playing golf for the rest of my life? I couldn't break 120 right-handed!
My dad actually tried to make me play right-handed as a kid. When I was a beginner, it was a lot tougher to get left-handed clubs, so my dad tried his hardest to get me to swing right-handed and take up the game that way. The problem was, whenever he would turn away or chat with a member who approached him on the range, I'd flip that righty club around and start whacking golf balls with the back of the club lefty. After a few range sessions he broke and bought me a beginner set of lefties.
Who knows how long I'll be writing or talking about Tiger Woods, but I hope to play golf for the rest of my life, so I'm going to go with not having to play right-handed and remember the Woods era as it was before 2016.
Bacon: I know Oakmont is fresh on my mind, but my goodness, I can't think of one that impressed me more than that beauty outside of Pittsburgh.
It's just ... breathtaking. Not just because of all the history that has been played out on those grounds, but how unique it is to American golf. Courses don't look like that over here. They don't force you to hit perfect golf shots for 18 straight holes, making each golfer play his smartest game to even have a chance at success.
I've always said about Pebble Beach, if aliens landed on Earth one day and were shown Pebble they would understand the beauty of it, even with zero knowledge of the sport. Winged Foot is so pure you actually feel bad taking a divot, but there is something about Oakmont that just screams "major championship."
So probably Oakmont, followed by Winged Foot and then Pebble, unless the Mesa City Championship is considered a major at this point, because if so, Dobson Ranch would have to be in the mix somewhere.
Bacon: Wait, are you complaining about extra golf?! I want every golf tournament to go to a playoff. The moment golf ends on Sunday, sports are done for the day, and that is always a sad reminder that the work week is about to begin again, and all you have is reruns and "Game of Thrones" (and I don't even watch GOT).
Maybe we will get Rory vs. Phil on Sunday in a playoff. I happily support their decision to do this if they so choose to.
@shanebacon Brian Stuard goes 44 for 44 inside 10 feet. How crazy is that?! Just 1 of those miss and he would miss the playoff.

— Josh Sanford (@J_Muscle) May 3, 2016
Bacon: I still can't believe this stat. It's insanity. Seriously, grab a tape measure and mark out 10 feet in your office right now. How many of those putts do you miss in one single round of golf? 60 percent? 70 percent?
I get asked a lot the difference in Tour players compared to a very, very good amateur golfer, and while I normally lean towards scrambling and bunker play, it's putting. It's always putting.
Colt Knost is leading the PGA Tour in putts made from inside of 10 feet this year. His percentage? 91.52 percent! He is 615-of-672 for the season!
It's these type of numbers that just boggle my mind. I know that 10 feet is the longest possible putt in this scenario for these players, but to only miss 57 putts for the year from inside 10 feet is pretty darn impressive.
@shanebacon lots of talk about schedules this yr. If YOU had to make a schedule this season, what would you play/miss? (Top 10, no sponsor)

— Ray Parrish (@RayParrish44) May 3, 2016
Bacon: We've talked about this crazy season, so if I was asked to lay out the perfect schedule for this 2016 season, it would go as such.
First event - Farmers Insurance Open
(Two weeks off)
Northern Trust Open
week off
WGC-Cadillac Championship
week off
Arnold Palmer Invitational
WGC-Dell Match Play
week off
Masters
three weeks off
Wells Fargo Championship
Players Championship
two weeks off
Memorial
week off
U.S. Open
week off
WGC-Bridgestone Invitational
week off
Scottish Open (I'd go overseas and always play the week before the British plus I love Castle Stuart)
British Open
week off
PGA Championship
week off
Olympics (assuming I was in)
week off (skip the Wyndham)
Barclays
Deutsche Bank
BMW
(no golf the next week)
Tour Championship
Ryder Cup
That's 20 events from the start of the year through the Ryder Cup, with plenty of rest mixed in. In normal years I'm sure Pebble Beach or the Waste Management or one of the other events would make this list, but considering how packed the schedule becomes starting in late June, this is the path I think would make the most sense.
Bacon: I think anyone not completely confident in their game or struggling has no chance of making the weekend, and anybody who is struggling to find fairways.
Oakmont isn't a bombers paradise like a lot of U.S. Open venues. You only really need to hit driver on Nos. 3, 4, 7, 9, 12, 15 and 18, and even some of those holes could be manipulated with a club less than driver (a friend of mine always rolls his eyes when people say, "less than driver," because every club on the planet that isn't a driver is less than driver, so I will drop it in sometimes just because I know it drives him crazy).
The premium is on hitting fairways. As simple as that sounds, it really is the most important part about getting around Oakmont in respectable fashion. The greens are tough, the bunkers are brutal, but if you hit the ball in the short stuff, you can score on Oakmont and if you don't, it'll be a very, very long day.
Bacon: Depends on which course you're playing. A lot of the ones in Scottsdale offer a deal where you buy six and get a seventh free, so in those cases, it's seven beers to a six-pack!
@shanebacon what to do if planning an event and know some people don't play by usga rules in their casual rounds/may not know all the rules

— Jake Reel (@JakevolSOReel) May 4, 2016
Bacon: I would set up a very, very simple lay of how the rules work. If it was me putting together a casual tournament with people of all different levels that didn't really care to play by the exact rules, I'd go with this;
Lazy lateral rule (any ball hit in a hazard, out of bounds, or lost can be dropped where they last saw it cross with a one-shot penalty). The key to this rule is it also speeds up play a bit.
Gimmies within the grip. Casual golfers never putt short putts, and the last thing you want is a 20-handicap grinding over a one-footer for double. Just make gimmies a thing.
Depending on their handicaps, make a cap on score. If the player is anything more than a 15 handicap, say triple-bogey is the highest they can make. Again, this speeds things up and allows people to avoid that massive number that will ruin their day.
I just think those three rules can help everyone out, and make the round fun, challenging but not overly serious or intense. Again, we are supposed to be having fun when we tee it up, not grinding out a score that would be embarrassing to plug in your handicap app.
---
---