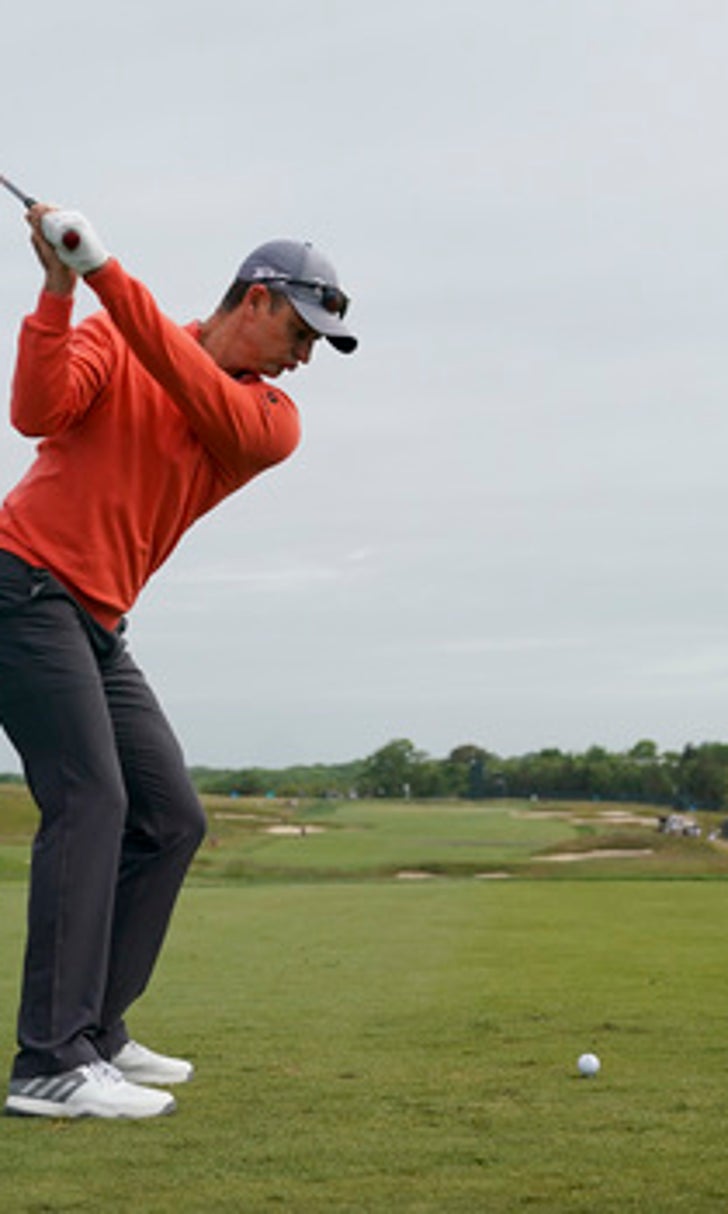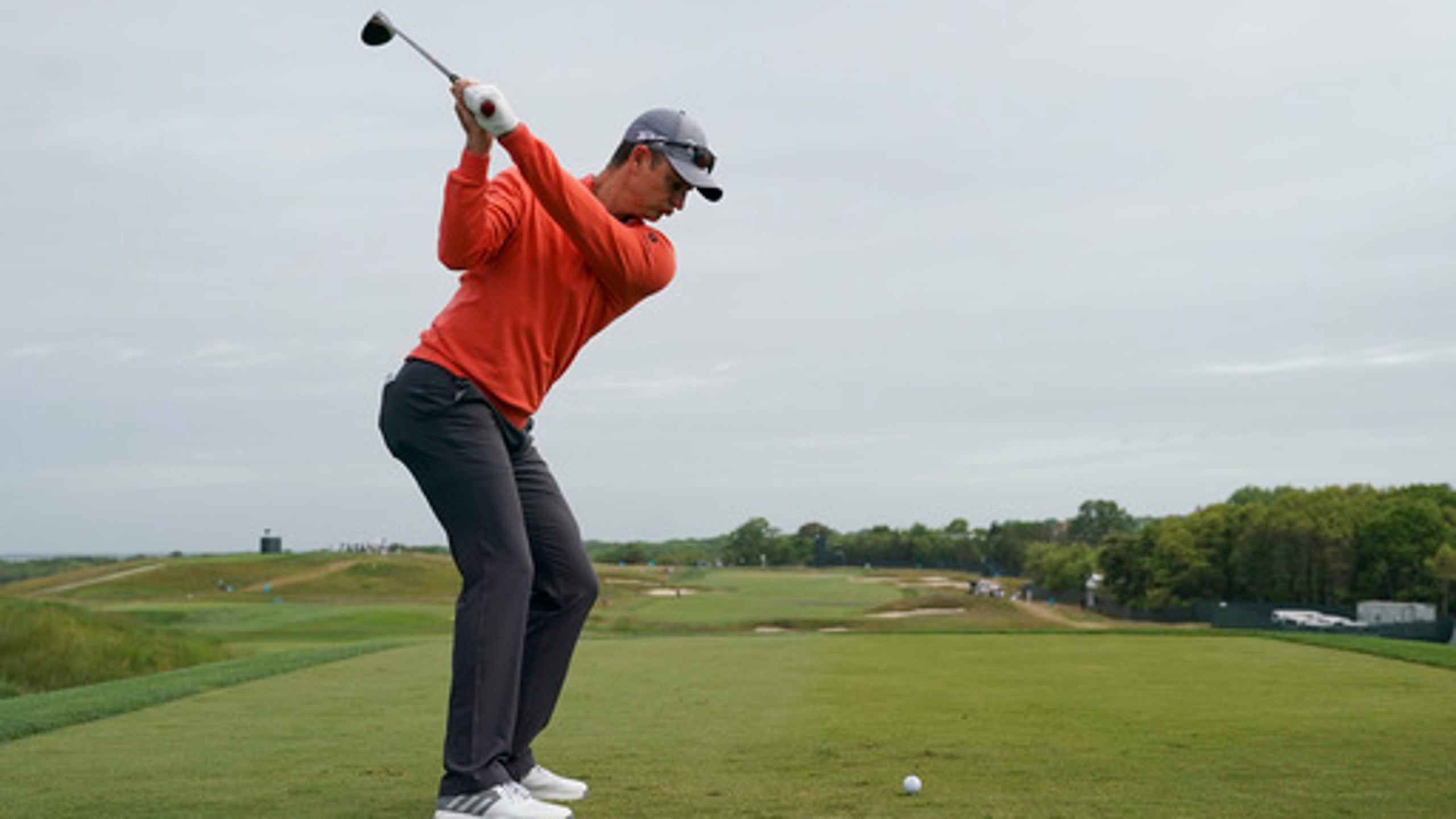 Rose practicing patience, perspective in the majors
June 13, 2018
SOUTHAMPTON, N.Y. (AP) Justin Rose was coming up on 15 years as a pro and still didn't have a major.
What he found was perspective.
''Between 30 and 40, that's going to be my opportunity to go really out and get things done,'' Rose said. ''That's 40 major championships. I'm going to create chances with those 40. I'm going to be on leaderboards.''
More than getting into weekend conditions, however, was realizing that it wasn't always going to work out. It was OK to fail.
That was the secret to playing so well under pressure at Merion, where he broke through in the 2013 U.S. Open.
''I think what happened to me at Merion, I also realized I'm going to win majors, and I'm also going to lose majors,'' he said. ''You can't skip through your career without one or two slipping through the net. It's a byproduct of being on the leaderboard that those things happen. So I wasn't scared of losing, and that helped me win my first major championship. I wasn't shying away from the pressure of trying to win my first major.''
Rose had top 10s in the majors, but he didn't have a lot of chances in his 20s. The lone exception was 2007 at the Masters, where he started the final round one shot out of the lead, closed with a 73 and finished three shots back.
Since his victory at Merion, he played in the final group at the 2015 Masters and couldn't make up any ground on Jordan Spieth's four-shot lead, and he lost a two-shot lead on the back nine in the 2017 Masters before losing in a playoff to Sergio Garcia. He also started three back on the final day at St. Andrews in 2015.
''Ideally in your career, you grasp more than slip away, right?'' he said. ''But it's a byproduct of being a good player and being on the leaderboard that both things are going to happen.''
The message applies to Rickie Fowler, who finished one shot behind Patrick Reed at the Masters. Fowler also had a share of the lead on the back nine at Valhalla in the 2014 PGA Championship, and he played in the final group at two majors that same year.
A year ago at the U.S. Open, Fowler started the final round two shots behind.
''He's creating those opportunities,'' Rose said. ''He played plenty well enough at the Masters that it could have been his year. He will let one or two go in the future. He's going to be on the leaderboard for a long, long time, and I'm sure things are going to line up for him more than once.''
---
WEDDING BELLS
Rickie Fowler was lugging around something and it was high time he got rid of it.
So he asked girlfriend Allison Stokke to marry him while they were on a Long Island beach.
''There was nothing planned out,'' Fowler said Wednesday, four days after he and Stokke, a former track and field athlete at Cal, got engaged. ''I just really didn't want to carry the ring around any longer.''
That comment drew hearty laughter at a news conference for the U.S. Open.
''So it worked out perfectly,'' he added. ''We kept things very, very casual. And like I said, I didn't have anything planned out. ... I didn't want to have to keep toting that thing around for that long.''
Fowler got traditional, getting down on his knees to ask for her hand in marriage. Waves broke against the shore just behind the couple as Fowler's friend and PGA Championship winner Justin Thomas snapped photos.
---
PEBBLES IN THE SAND
The USGA has a local rule for Shinnecock Hills in this U.S. Open that allows players to remove stones and pebbles from bunkers without penalty.
Phil Mickelson could have used that 14 years ago.
Tied for the lead with two holes to play, Mickelson made double bogey from the bunker on the 17th hole and finished two behind Retief Goosen. Mickelson never talked about the bunker shot after his round, but Fred Funk revealed what happened in a 2014 interview.
There was a small rock under his ball.
''We didn't know the rock was there, but you could hear it,'' said Funk, who played with Mickelson in the final round. ''Phil showed me his pitching wedge. But he never said anything about it (to the media).''
Mickelson's shot ran out about 5 or 6 feet above the hole. The bigger problem was running the putt by 4 feet and missing the comebacker.
Funk thought small rocks could be removed as long as the player could see it, though the USGA confirmed the local rule was not in effect in 2004.
---
ALL-AMERICAN
This year's U.S. Open will be a chance to celebrate the state of golf in the country.
Americans hold all four of golf's major trophies for the first time since 2004. Patrick Reed won the Masters this year, joining PGA champion Justin Thomas, British Open champion Jordan Spieth and last year's U.S. Open winner, Brooks Koepka.
The last time that happened was 2004, when Phil Mickelson won his first major. At the time, Jim Furyk (U.S. Open), Ben Curtis (British) and Shaun Micheel were the reigning champions.
But it's not just the majors.
The United States also won the most recent Ryder Cup, Presidents Cup, Solheim Cup and Walker Cup.
Rory McIlroy, who hopes to end the streak, attributed it to golf going in cycles. And he said some of the credit goes to Tiger Woods.
''European golf was very healthy a few years ago for a long time,'' he said. ''It seemed every major, someone from the island of Ireland turned up to, we were winning it. It doesn't seem that long ago. But the great young players from this country, they're playing well. They have probably a couple of guys, but one in particular that they try to emulate who's back out here playing, and he's become a friend of theirs.
''I think that's been a huge part of all this,'' he said. ''A lot of these guys have gotten to know Tiger. And being able to say, `OK, this is what he does, and we might not be able to achieve everything that he has, but you can at least try to do that.' I think that's been a huge thing for Ryder Cups and Presidents Cups, and them as individuals.''
---
AP Sports Writers Barry Wilner and Jimmy Golen contributed to this report.
---
---