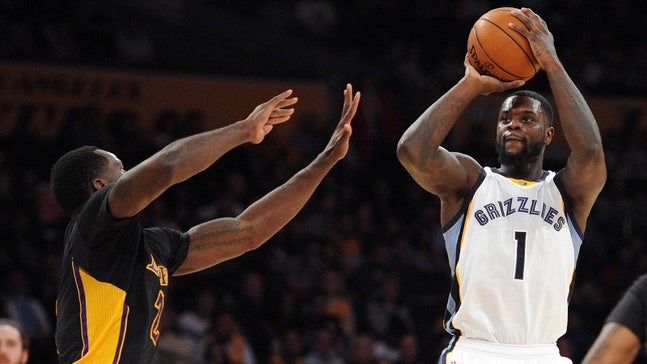 Top 10 Fantasy Basketball Waiver Wire Adds (Mar. 14)
Published
Mar. 14, 2016 2:07 p.m. ET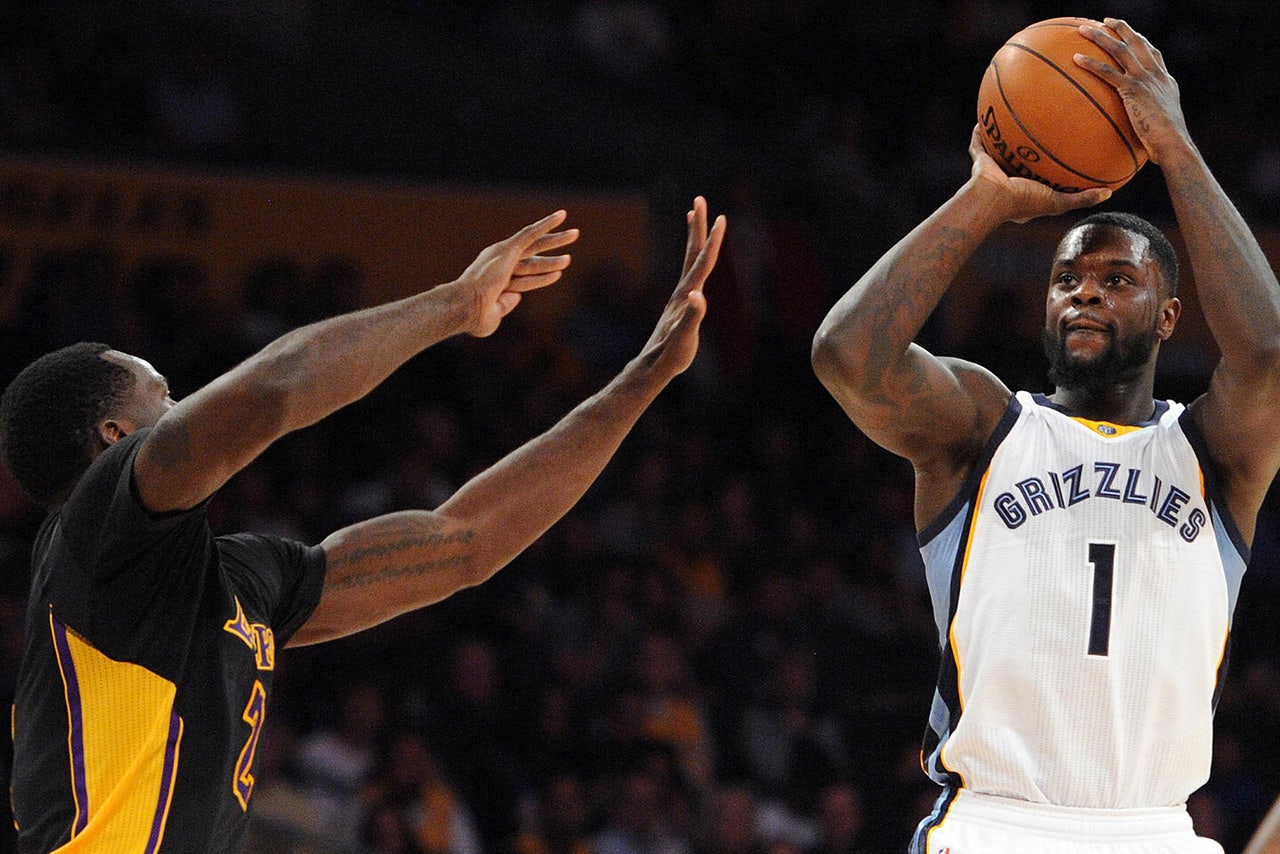 Every Monday, D.J. Foster will highlight 10 waiver wire adds for your fantasy basketball team. Here are the selections for March 14:
 Fantasy Basketball Top 10 Waiver Adds (March 14)
Player
Position
Games
Note
Lance Stephenson
SG
4
He's in a perfect situation to put up massive numbers with Mike Conley sidelined. The ball sticks to Stephenson like glue, and coach Dave Joerger admitted his plan was to get Lance the ball and get out of the way.
Jerryd Bayless
PG
4
With Michael Carter-Williams out for the season, Bayless has been the guy. Temper your expectations of big scoring nights a bit, but the threes should definitely be there. 
Nikola Mirotic
PF
4
He hasn't had any monster performances since returning, but the combination of threes and blocks is hard to find. 
JaMychal Green
PF
4
Zach Randolph is still banged up, and Green has been huge in his absence with three double-doubles and some steals and blocks to boot. So long as the playing time is there, he's worth adding.
Shelvin Mack
PG
4
He's coming off a couple of strong nights, and he's a sneaky source of rebounds from the guard position. With little competition, this looks like his job the rest of the season.
Gary Harris
SG
4
He's becoming a consistent source of threes, steals and double-digit scoring. He can help you, especially in roto leagues. 
Matt Barnes
SF
4
The oldest player to record his first triple-double is Matt Barnes. This is a crazy season for the Grizzlies, and Barnes has to carry much of the offensive load now. Go get him.
Evan Turner
SF
4
Jae Crowder is likely out the rest of the season, which means more minutes and opportunity for Turner. He's great for PTS-REB-AST, but won't help you in threes.
Willie Cauley-Stein
PF/C
4
George Karl should wisen up and play him over Quincy Acy down the stretch, and I'm keeping a close eye on the DeMarcus Cousins' suspension situation as well. He's a sneaky pickup.
Ian Mahinmi
C
3
You can probably wait a week since Indiana only plays three games, but Mahinmi has returned to a more substantial role as Myles Turner has hit the rookie wall.
I'm loving the situation Lance Stephenson is in. Memphis simply doesn't have anyone else who can consistently create their own shot, and for all his flaws, Stephenson should do that. His usage rate is going to be off the charts, which usually means great things for fantasy players. The percentages might not be pretty, but the points, rebounds and assists are going to flood in. 
I'm fine with picking up multiple Grizzlies this week. Opportunity is everything. If you look elsewhere, Shelvin Mack is proving to be the far superior option for Utah at point guard. He's capable of blowing up for some big nights, even if the consistency won't always be there. 
If you're looking for consistency, Gary Harris is your man. He's been putting up nearly identical stat lines for the last month now. 
Evan Turner is one of my favorite pickups this week, if he's available. He'll put up some well-rounded stat lines with more playing time coming his way.
Safe to drop: Michael Carter-Williams, Danilo Gallinari, Mike Conley, Jae Crowder
---
---