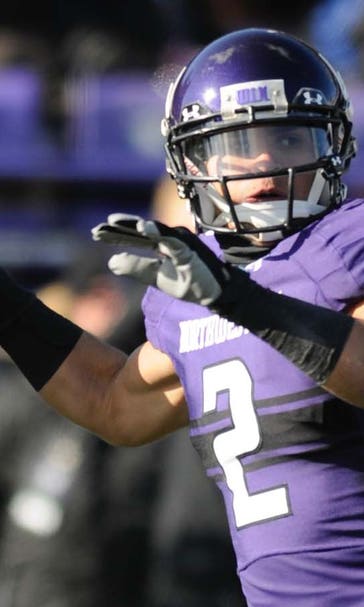 Watch 'The Daily Show' take on NCAA and CFB unions
June 11, 2014

This won't surprise you, but the NCAA is in all kinds of mess.
It's spending its time reaching settlements and fighting Ed O'Bannon's push to get college athletes paid.
Earlier this spring, Northwestern football players were legally defined as employees, giving them the right to unionize.
While that fight is ongoing, the topic of unionization remains a hot one in college football.
So hot, in fact, that "The Daily Show" put together a special report on the NCAA and what would happen if players unionize.
Here's the video -- it's hilarious (and kudos to Kain Colter, the former Northwestern QB leading the players' charge, for his sense of humor):
The Daily Show
Get More: Daily Show Full Episodes,The Daily Show on Facebook,Daily Show Video Archive
---
---