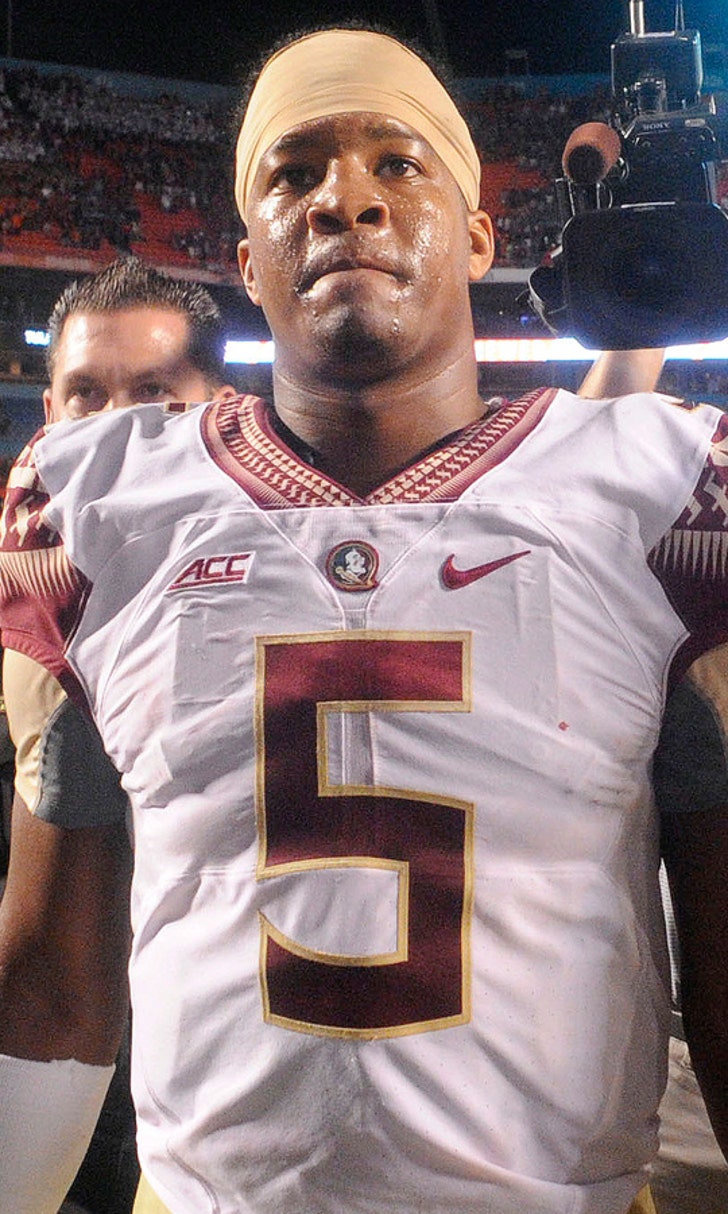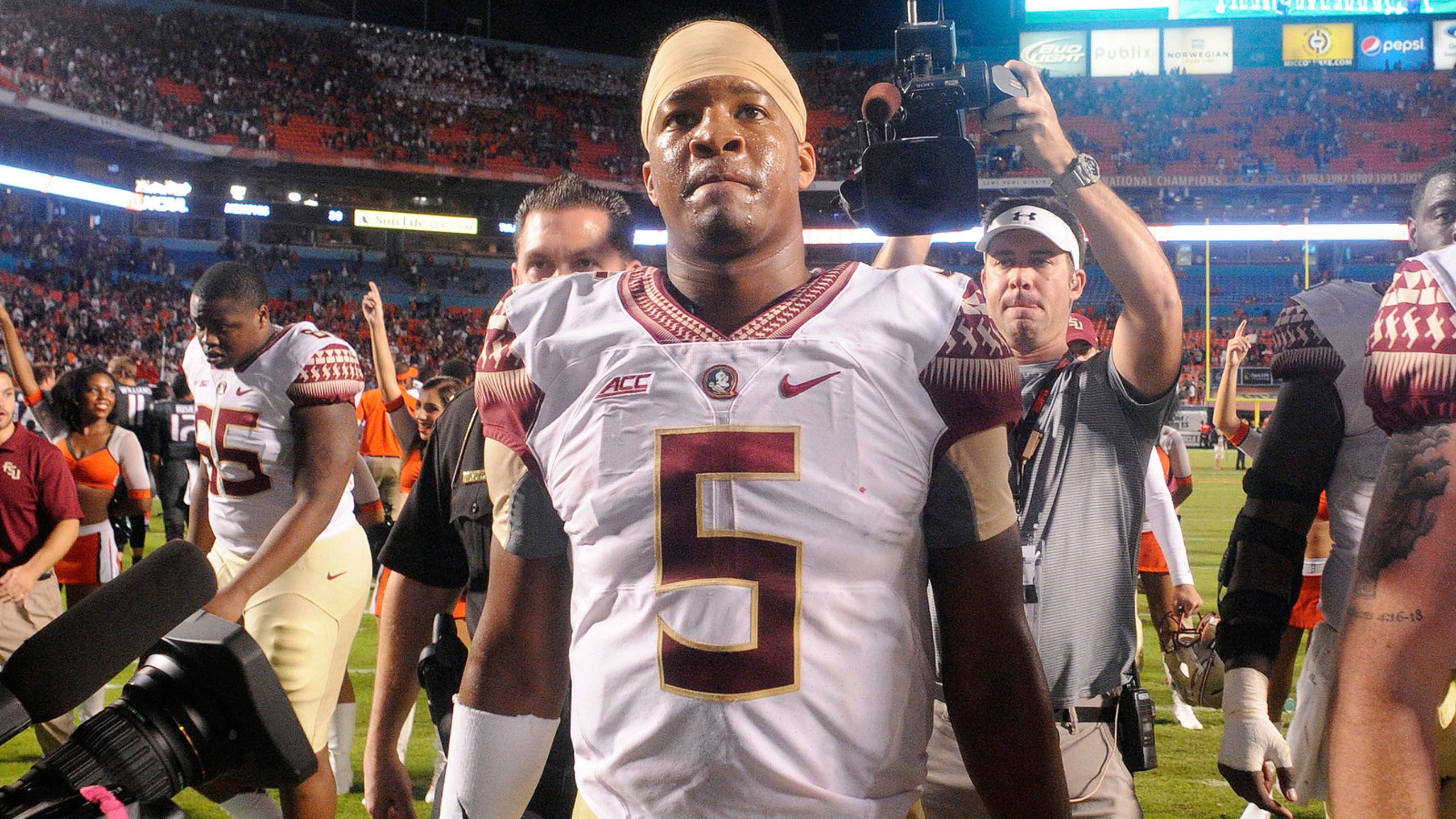 WATCH: Kevin Hart tells Jameis Winston to 'stop doing dumb s---'
BY foxsports • November 17, 2014
Actor and comedian Kevin Hart visited Florida State on Sunday and had a little face time with the team.
So what did he tell the Seminoles?
Let's just say he put Jameis Winston in his place in less than 20 seconds better than anyone else has yet.
With the team huddled around and Winston standing in front of him, Hart told the QB, "You need to stop doing dumb s---."
Hart followed that up with this dagger: "I [was going] to bring a bunch a crab legs and see if you was going to take them."
Winston didn't seem so amused by the jokes, but the rest of his teammates had a good laugh at his expense. Here's the video, courtesy of TMZ:
---
---