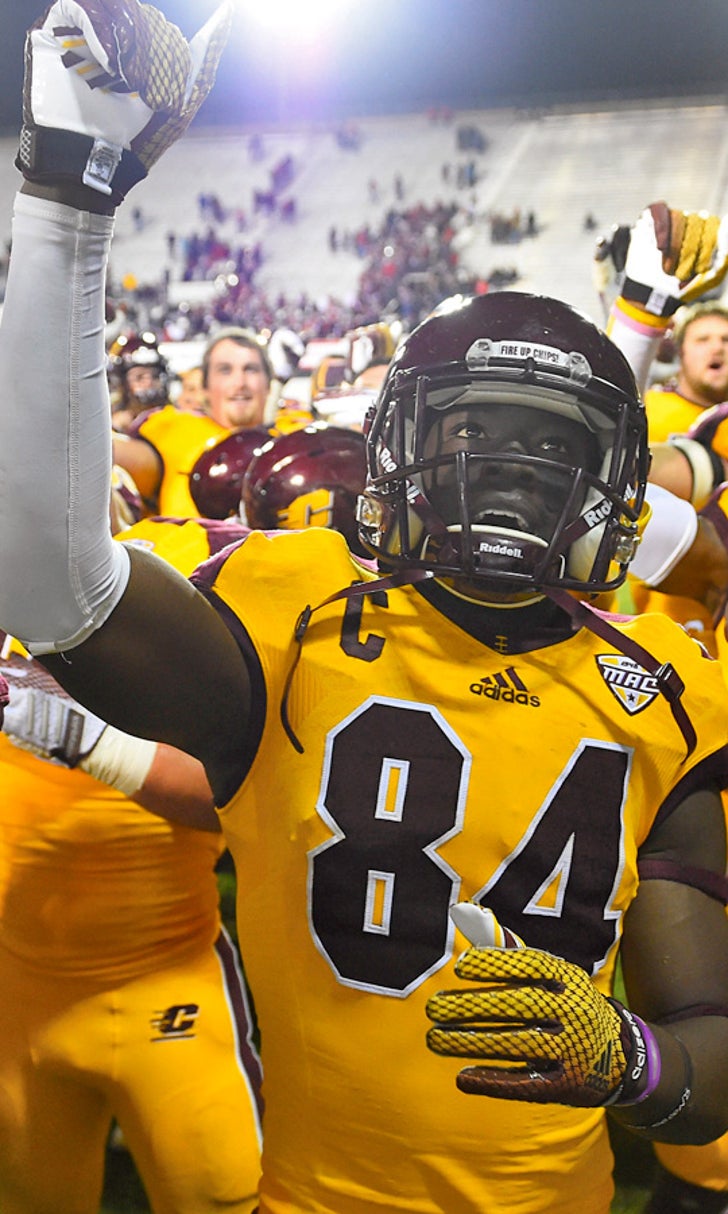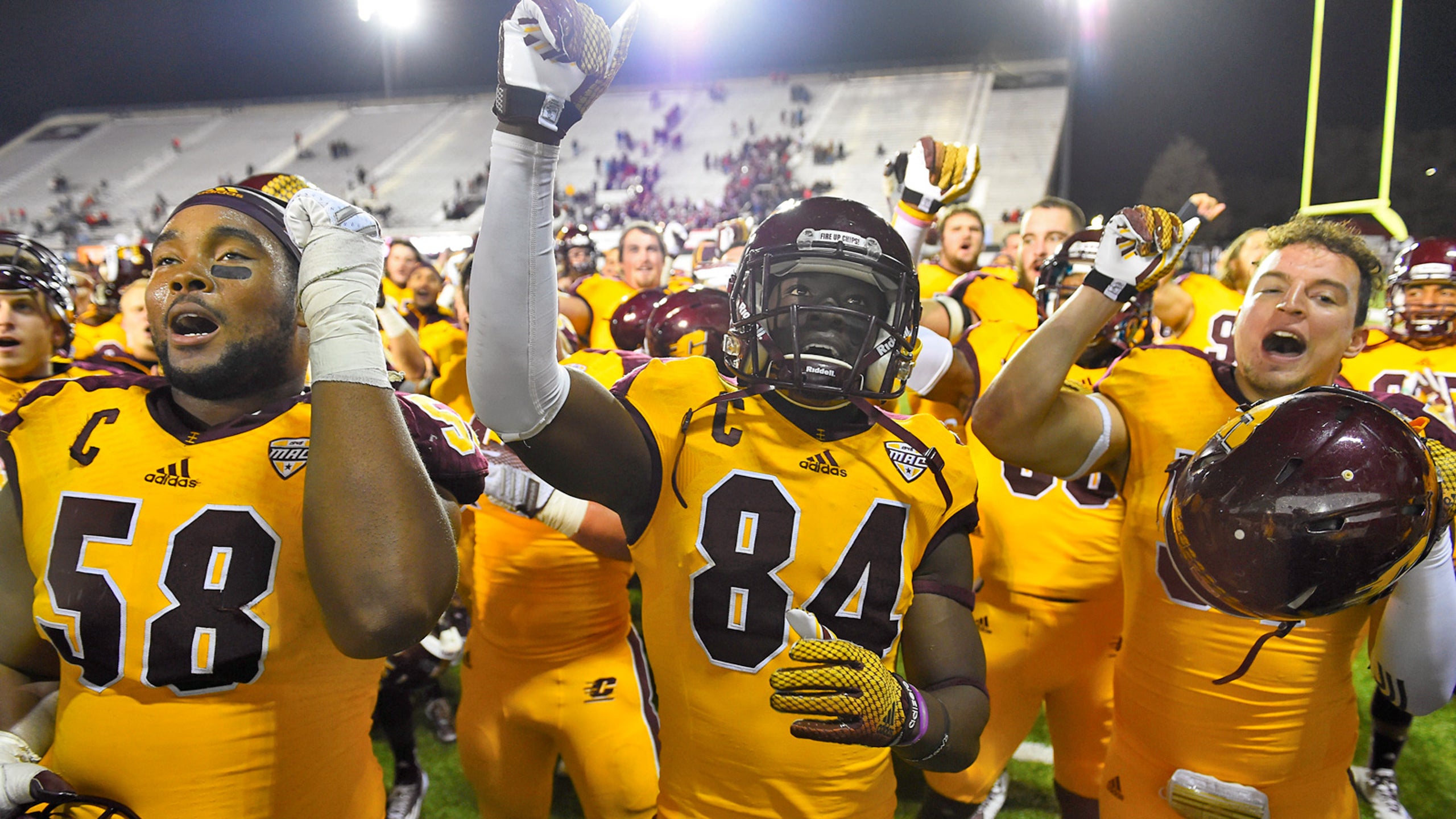 WATCH: How CMU revealed Bahamas Bowl trip to players is brilliant
BY foxsports • December 8, 2014
Central Michigan University is located in Mount Pleasant, which is roughly 150 miles from Detroit.
Playing a bowl game there would allow many friends, family members and fans to easily attend, so it's not that CMU would be disappointed by going to Detroit for the Quick Lane Bowl.
It's just that when your options are frigid Detroit a couple of hours away or the Bahamas in December, well, that's an easy call.
CMU is indeed going to the Bahamas Bowl to play Western Kentucky, and how the coaching staff revealed that to the players is brilliant. They put six bowls up on a projector and rolled the "Jeopardy!" theme song. One at a time, bowls ticked off until it was Detroit vs. Bahamas. Then a 10-second countdown popped up on screen, and at the end the players were shown a vacation promo video of the Bahamas.
They, of course, erupted. Here's the video. Enjoy.
---
---