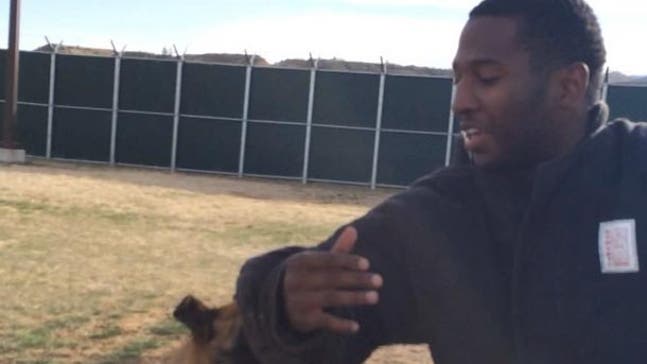 Watch Alabama safety stand in against an attack dog
Updated
Mar. 4, 2020 5:03 p.m. EST

The bad part about this time of year in the college football world is the quiet and lack of actual football games.
The good part is players have some time away from the practice field before training camp ramps up in a couple months.
Some guys spend the extra time working out.
Some guys take more time to be with their families.
Some guys take on attack dogs in their spare time.
Yes, that's what Alabama safety Nick Perry did the other day. Why? Who knows? But thankfully Nick posted a video:
He wins Alabama's offseason toughness award, by far. What are other Crimson Tide players up to?
Well, Derrick Henry is busy doing Derrick Henry things, which means being ridiculously strong:
Amari Cooper is watching himself on film and probably thinking, "Damn, I'm good."
Chris Black is busy getting jacked (side note: We know it's a short, edited video, but the guy in this video who does two pushups and then is shown out of breath on a bench is high unintentional comedy):
And, of course, leave it to the offensive lineman to be out finding supper:
---
---