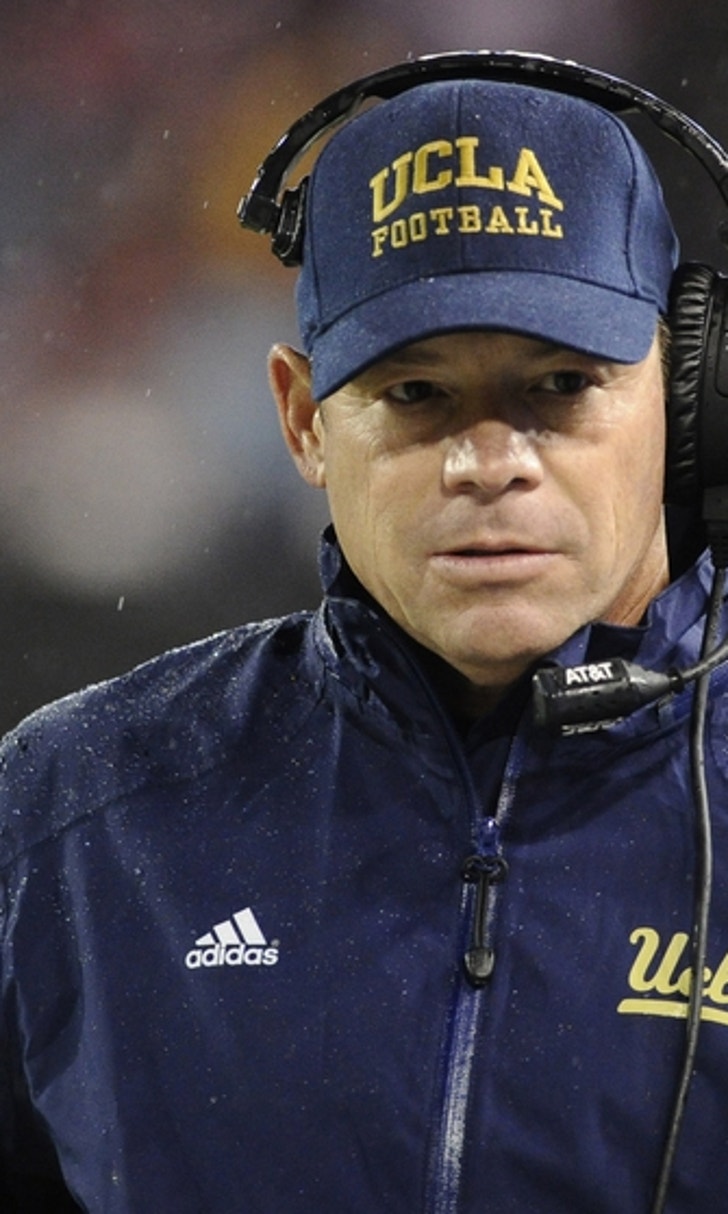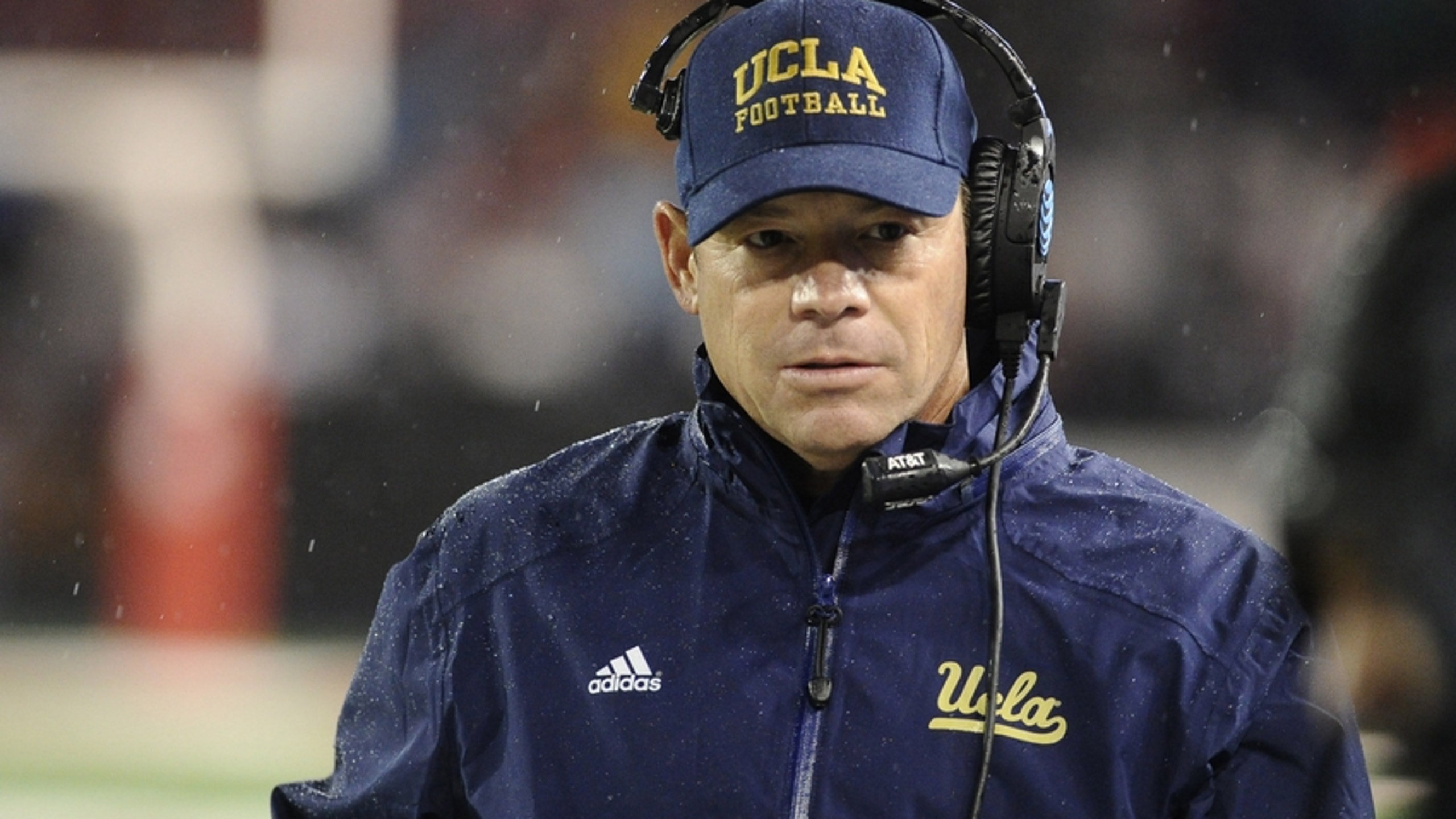 UCLA Football: Is No Offensive Coordinator News Good News?
BY Fansided and Mike Regalado/FanSided via Go Joe Bruin • December 16, 2016
What is the status of the offensive coordinator hire? Only UCLA Football Head Coach Jim Mora knows.
The UCLA Football team ended their 4-8 season nearly three weeks ago. The day after a loss to Cal in the final game of the season, Head Coach Jim Mora fired Offensive Coordinator Kennedy Polamalu.
Now the Bruins need to hire a new OC, but since Polamalu's termination, it has been crickets.
While college football programs around the country are scrambling to fill vacant head coach, coordinator and position coach spots, there has been radio silence in Westwood.
Just this week, former Notre Dame Offensive Coordinator Mike Sanford, a guy that was rumored to be on Mora's wish list, was hired as the head coach at Western Kentucky.
More from Go Joe Bruin
Texas OC Sterling Gilbert is a name that has come up in the potential candidate talk, but as of now, publicly, there has been nothing to indicate that Mora has been in contact with him.
Even Lane Kiffin's name was brought up in the rumor mill, but even if that was a possibility, it has now vanished as Kiffin accepted the head coaching position at Florida Atlantic a few days ago.
Mora often likes to play these things close to the chest and it is understandable that he would take his time with what could quite possibly be the biggest decision in his coaching tenure at UCLA. Just look at what his promotion of Kennedy Polamalu a year ago led to.
At the beginning of the season, the Bruins were the talk of the town. By season's end, no one was talking about them. So yes, this is a very big decision for Mora.
With so many coaches already swapping positions, it is a little nerve-racking that it has been so quiet from the UCLA Football program. Though Mora is weighing his options and possibly waiting to see the results of several bowl games, it does not help settle the urgency of getting a coordinator named now.
After the season UCLA had, the Bruins need to establish their new offense and get everyone on board as soon as possible. Though other plans may already be in place.
---
---