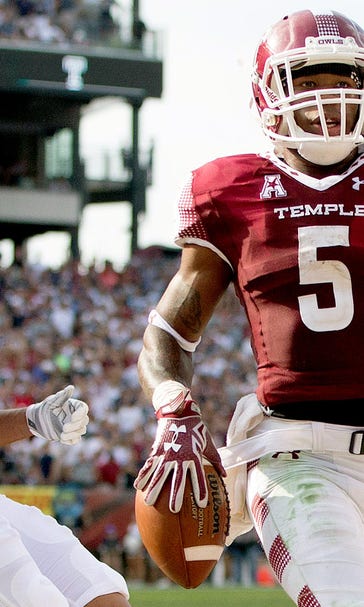 Temple of Boom: It's time to give a hoot about the Owls
October 28, 2015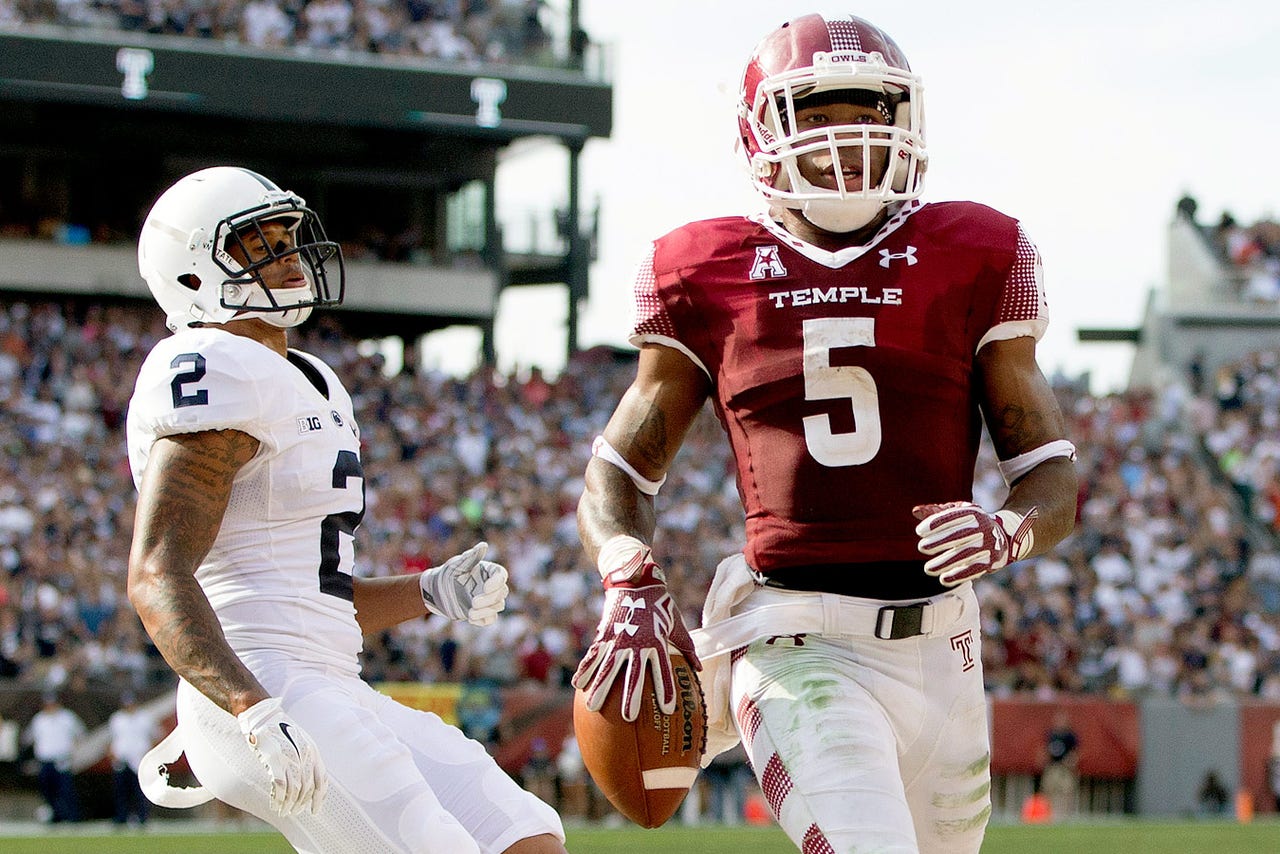 Call it destiny, fate, divine intervention or the immaculate rejection, but the first time Matt Rhule applied for the head coaching job at Temple he was told thanks but no thanks.
Rhule's time would come two years later. Temple's time is now.
On Saturday, the No. 21 Owls (7-0) will be competing as a ranked team against a ranked team for the first time in school history when they play host to No. 9 Notre Dame (6-1). It's a scenario that was utterly unimaginable just 10 years ago but one that solidifies how far this program has come.
"I'm excited about (ESPN) 'GameDay' coming, and I'm really exciting about recruiting," Rhule said on a teleconference this week. "At the end of the day, you know how many kids really would like to come to Temple? They really like our coaches … they know the guys on the team, and they're like 'I love the guys on your team.' They like Philly. They get to the campus, they love it. The only (question) is, is it really big-time?"
In case you've been sleeping on the Owls, here's what you missed: Temple's 7-0 (4-0) start is its best in school history and has it sitting atop the AAC East Division. Two weeks ago, the Owls were ranked for the first time since 1979, and their 24-14 Oct. 22 victory over East Carolina was their first win as a ranked team since 1941.
It's all new territory for a program that went from 1990 to 2008 without having a winning season and was tossed out of the Big East for its lack of competitiveness.
Ironically, the man who got the Owls flying in the right direction is the same man who had banners flying all over the country calling for his head: Al Golden. Yes, the same Al Golden that was just fired from Miami.
In 2006, Golden inherited a Temple team that went 0-11 the previous year. With Rhule serving on his staff, Golden slowly put the bricks in place that that would form the foundation of today's top-25 team.
"Al put the structure in place," Rhule said.
By 2009, Golden had led the Owls to a 9-4 record and their first bowl appearance in 30 years. It was a monumental moment that ranked right up there with the moon landing, the fall of the Berlin Wall and the creation of the Internet.
Exaggeration? Yes, but only slightly when you consider Golden's 27 wins in five seasons were more than the Owls had in the previous 14 combined.
"I think Temple should be unbelievablely grateful for what Al did when he came here," Rhule said. "From when I first got here to when Al left it's night and day. Night and day."
Golden became the "it" coach in college football and in 2011 left Temple for Miami, and we all know how that turned out.
With Golden gone, Rhule, a Pennsylvania native who played linebacker at Penn State and served under Golden from 2006-11, applied for the head coaching job.
However, Temple passed and instead plucked offensive coordinator Steve Addazio from Urban Meyer's staff at Florida.
Addazio tenure was short-lived. He won a bowl game in his first season but bolted for Boston College after his second, and once again the door was open for Rhule, who had become the New York Giants' offensive line coach in 2012.
After an exhaustive search and a plea from assistant Al Shrier, then-athletic director Bill Bradshaw decided to bring back Rhule to Temple on Dec. 12, 2012.
"It was 309-and-a-half hours ago that Coach Addazio informed us about his new address (at Boston College). In that 309-and-a-half, I had 39 good hours of sleep in that time," Bradshaw said at the time. "I could have avoided a lot of this if I had listened to that great philosopher, Mr. Al Shrier (former SID and special assistant to the AD), who immediately came up to me when we heard the announcement that (Addazio) was leaving. He said, 'Bill, look at me.' He looks like Larry David when he looks in your eyes. He said, 'Hire Matt Rhule, Bill.'"
Rhule, now 40, conceded that he wasn't ready the first time around but felt confident he could get the job done from the day he was hired.
"I want to thank Bill Bradshaw for giving me this opportunity. He turned me down two years ago, and he was right," Rhule said in 2012. "He made the right decision two years ago. I wasn't ready then, but I'm ready now."
---
---