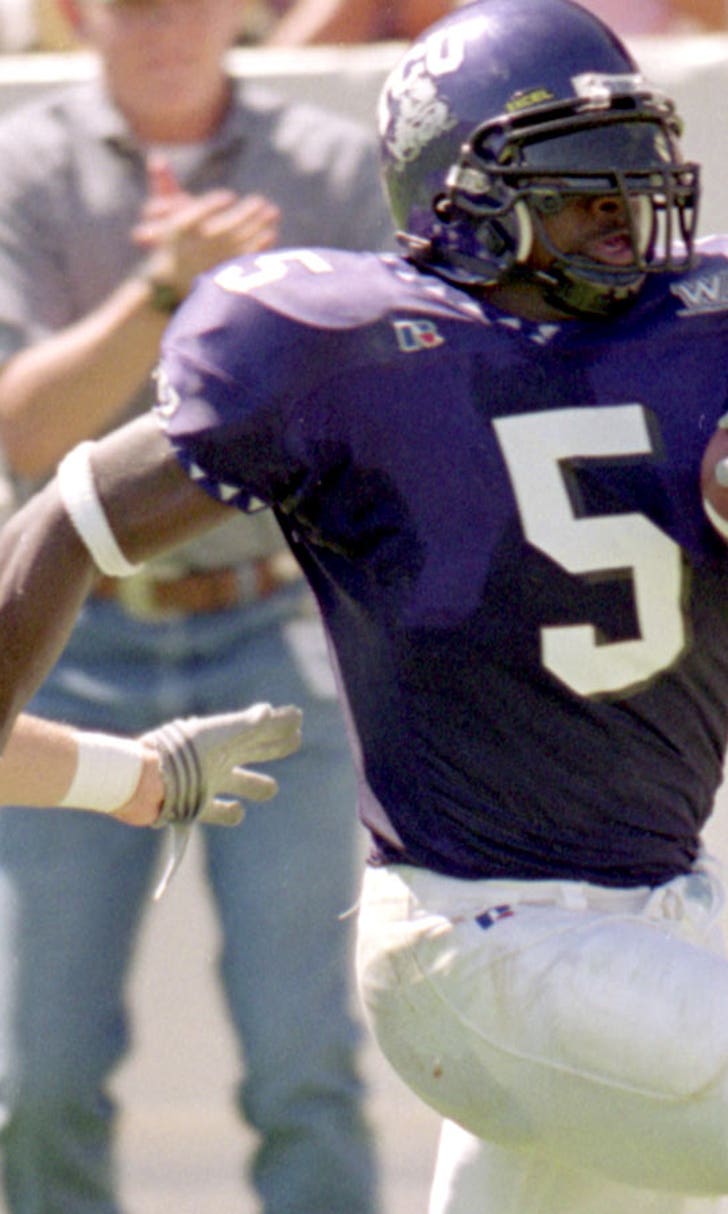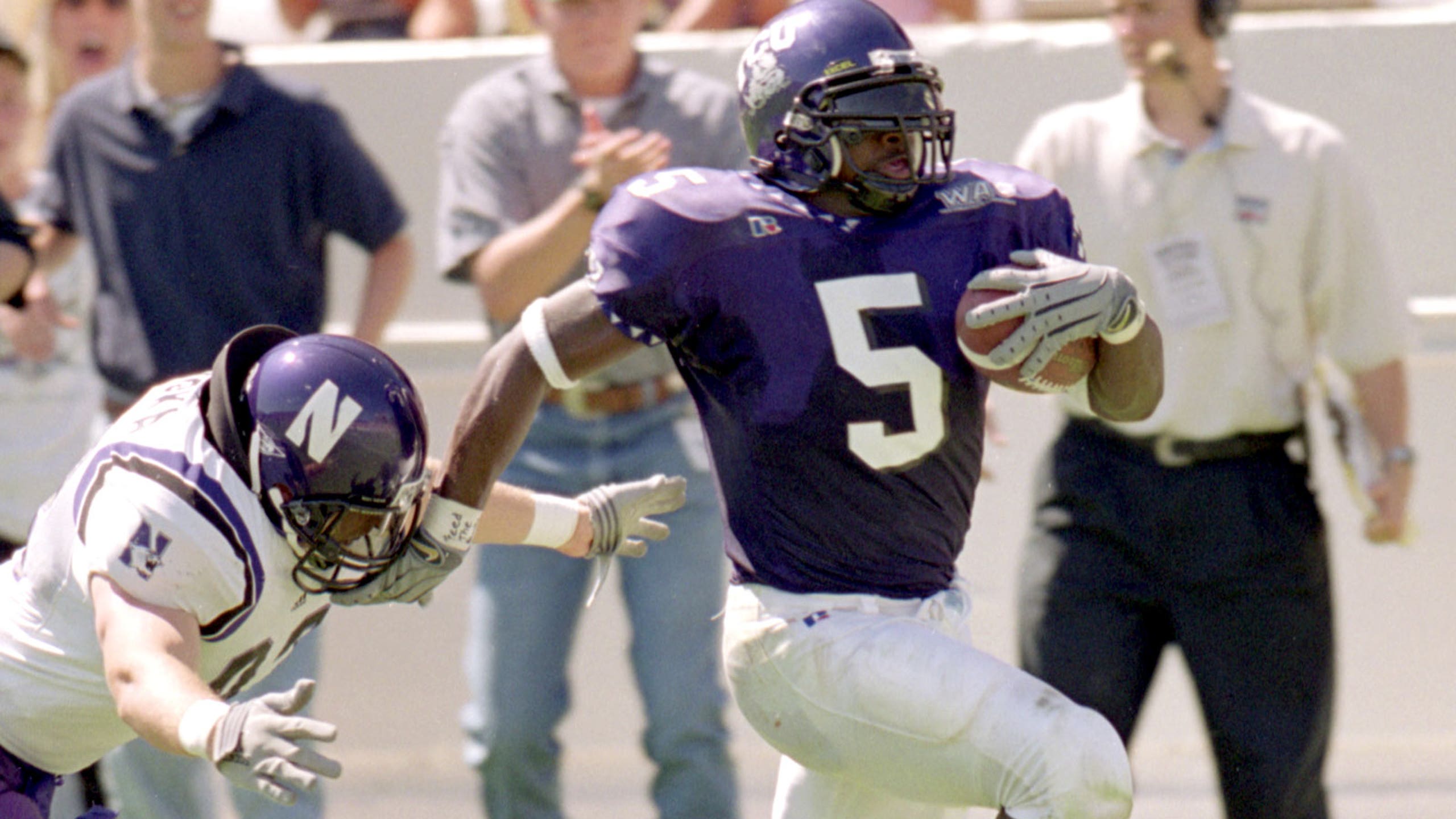 TCU's Tomlinson, Alabama's Thomas among Hall of Fame inductees
BY foxsports • December 9, 2014
NEW YORK -- Shane Conlan played high school football in western New York on teams with some linemen who weighed 140 pounds.
He was discovered by longtime Penn State defensive coordinator Tom Bradley, who decided to offer the 170-pound kid from Frewsburg a scholarship after watching him play basketball.
Conlan proved he belonged at his first college practice, and Bradley's faith in him was rewarded.
"I was doing one-on-one drills against the starting tight end and I did really well," Conlan said.
The former All-America linebacker who helped the Nittany Lions win their last national title is part of a class of 14 former players and two coaches inducted into the College Football Hall of Fame on Tuesday.
The group of honorees at the National Football Foundation awards banquet included: North Carolina cornerback Dre Bly; Southern California offensive tackle Tony Boselli; Purdue defensive tackle Dave Butz; Georgia Tech quarterback Joe Hamilton; Maine linebacker John Huard; Stanford halfback Darrin Nelson; Louisiana Tech offensive tackle Willie Roaf; South Carolina wide receiver Sterling Sharpe; McNeese State cornerback Leonard Smith; TCU running back LaDainian Tomlinson; Mississippi tight end Wesley Walls; and the late Derrick Thomas, who dominated at linebacker for Alabama.
"I know that big smile is smiling down on us today," said Thomas' mother, Edith Morgan, who represented him a morning news conference at the Waldorf Astoria Hotel in midtown Manhattan.
Thomas had 27 sacks and won the Butkus Award as the nation's top linebacker in 1988 before going on to a successful NFL career with the Kansas City Chiefs. He was paralyzed in an automobile wreck in 2000 and died from complications about a month later. He was 33.
Conlan was also one of the most dominant linebackers of the 1980s. He had two interceptions in his final college game as Penn State upset Miami 14-10 in the Fiesta Bowl to win the national title.
"I guess (Miami quarterback) Vinny (Testaverde) threw it to the wrong guy," said Conlan, who played nine NFL seasons, most of them with the Buffalo Bills.
Conlan thanked Bradley, who is now a defensive assistant at West Virginia after spending 35 years at Penn State as a player and coach under Joe Paterno.
Bradley said he had to convince Paterno to give Conlan one of the last scholarships Penn State had available that year.
"Tom found me," Conlan said. "I owe him everything."
The coaches being inducted were Jerry Moore, who won I-AA national titles at Appalachian State and led the Mountaineers to an upset against Michigan in 2007, and Mike Bellotti, the winningest coach in Oregon history.
---
---