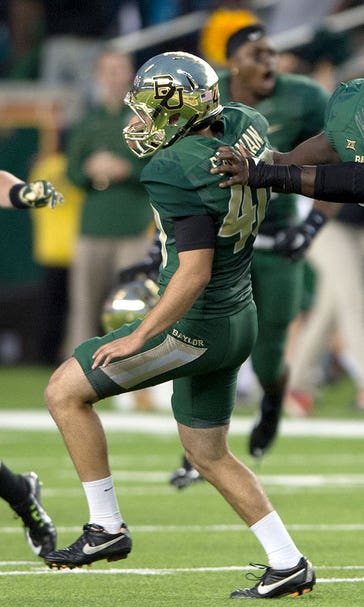 TCU hero Chris Callahan back to kick, but who will punt?
April 21, 2015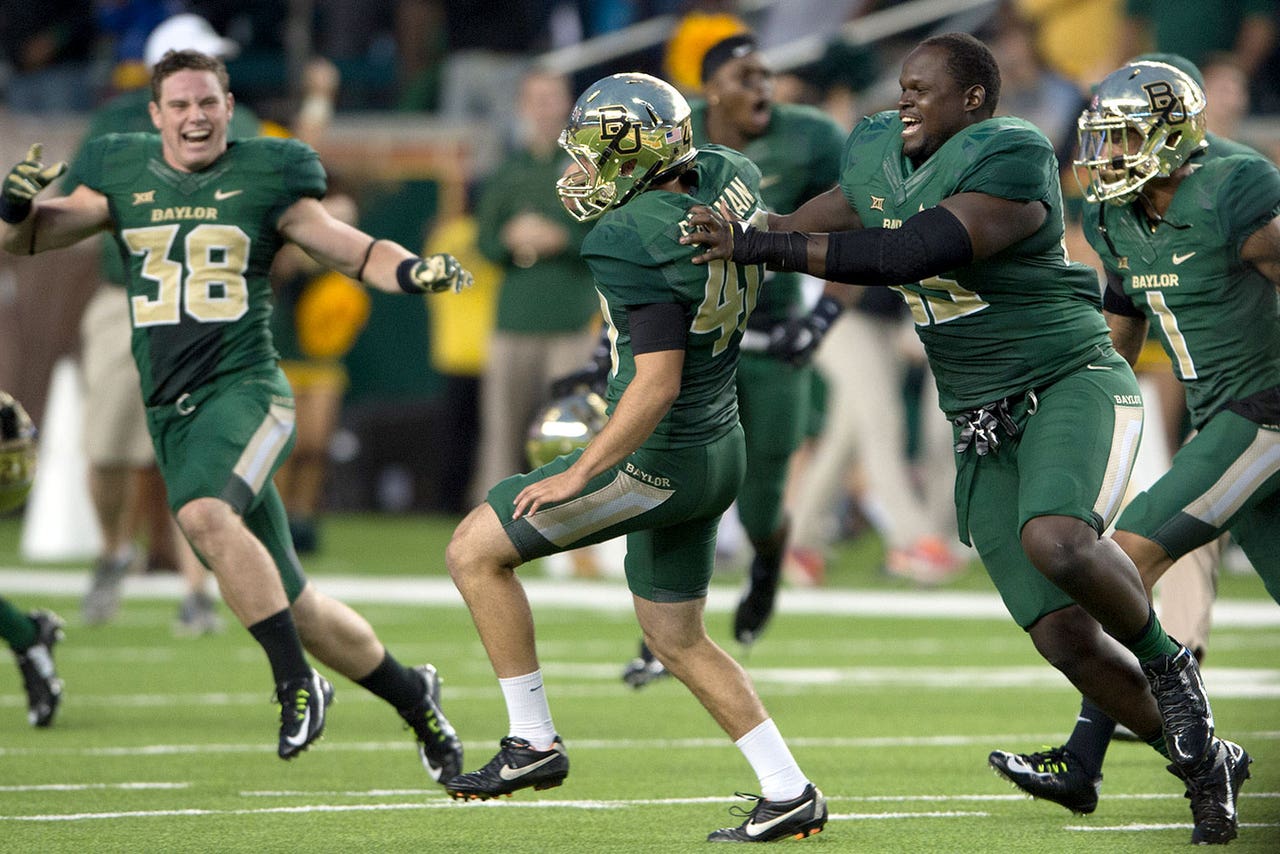 For most Baylor fans, Chris Callahan might forever go down in Baylor lore as the kicker who finally gave TCU the boot in the Bears' thrilling 61-58 victory, an instant classic if there ever was one.
As for Callahan, he's got 2015 to worry about. Overall, Callahan nailed all four of his field-goal attempts against the Horned Frogs, but overall he wasn't nearly as effective throughout the season. The Bears will need his accuracy next season to pull out any potential close games that could derail Baylor's quest for a third consecutive Big 12 championship and a playoff berth.
Punting could be a big issue entering the new season since two-time All-Big 12 selection Spencer Roth is graduated and very likely will be punting on Sundays. At the moment, coach Art Briles has a true freshman listed as the first-string punter.
But hey, Briles is a gambler. If the choice is go for it or punt it, he won't hesitate to roll the dice.
---
---