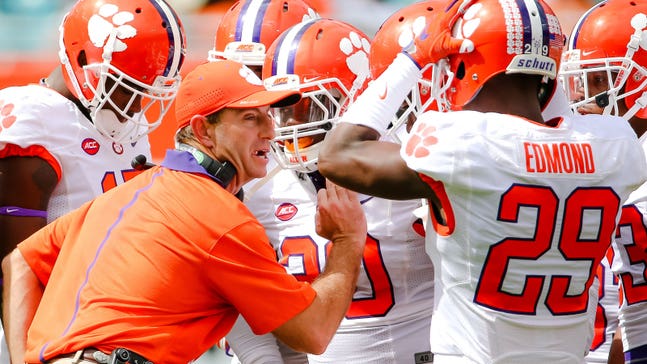 Swinney says he'll hold stadium pizza party if Clemson makes playoff
Published
Nov. 3, 2015 3:26 p.m. EST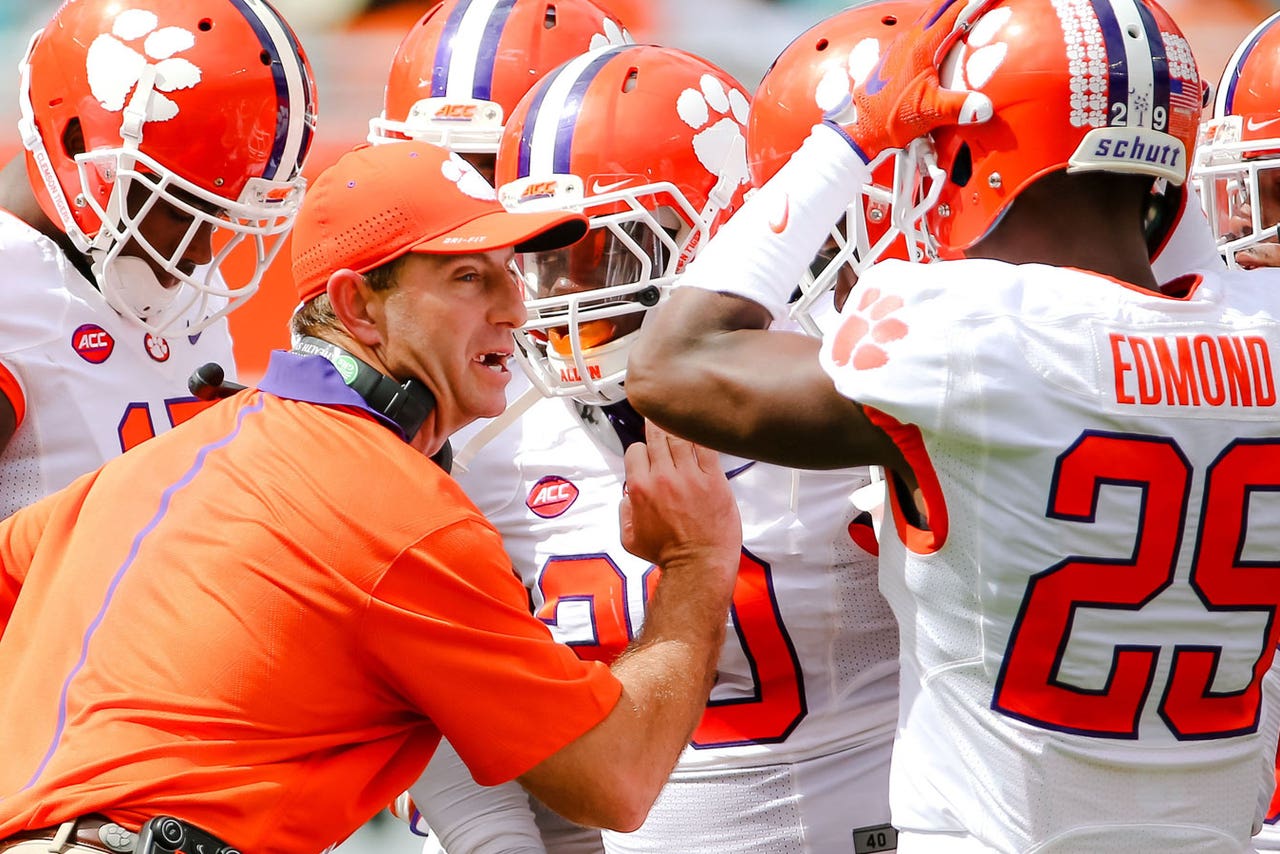 CLEMSON, S.C. -- Clemson's Dabo Swinney might be ordering a lot of pizza next month.
Swinney said if the Tigers are one of the four teams when the final College Football Playoffs are decided on Dec. 6, he'll open up Death Valley and serve everyone pizza. The coach of the third-ranked Tigers says it would be great if his team is among the top four when the initial CFP rankings are released Tuesday night, but December is what counts.
If Clemson's still in the mix then, Swinney promised the "biggest poll party you've seen." He says he would open up the 80,301-seat stadium and serve everyone there.
He says that's the time to celebrate a poll, and "until then it doesn't matter."
---
---