College Football
College Football
Struggling South Carolina, coach Muschamp seeking answers
Updated
Mar. 4, 2020 5:53 p.m. ET

COLUMBIA, S.C. (AP) South Carolina coach Will Muschamp had planned to be on a recruiting trip after his team's game with Georgia.
Instead, disgusted by another demoralizing loss for the Gamecocks (2-4, 1-4 Southeastern Conference), Muschamp said he'll stick around campus and continue looking for ways to improve the players he's got rather than focus on those recruits he hopes to sign.
''We need to stay here and we need to evaluate what we're doing,'' Muschamp said.
So far, what they're doing is not good.
The Gamecocks struggled on offense and defense in their 28-14 loss to the Bulldogs this past Sunday.
South Carolina, last in SEC rushing and in stopping the rush, were exposed both ways against Georgia. The Bulldogs piled up a season-high 326 yards rushing and held the Gamecocks to 30 yards on 26 carries.
Now, no one's position is secure.
All starting spots are open during the team's bye week, Muschamp declared. The Gamecocks' next game is at home against Massachusetts on Oct. 22.
Starting left tackle Mason Zandi said the team went through its normal, start-the-week routine of reviewing film and holding a correct-mistakes-practice Tuesday after having Monday off.
The players are prepared for anything.
Changes ''could be dramatic or could be just fine tuning, you never know,'' Zandi said. ''That's how we're going to go about our business and that's what we're going to do.''
South Carolina figured to struggle this season . A year ago this week ex-coach Steve Spurrier walked away from the team and the Gamecocks entered the year with few difference makers on offense and having to adjust to Muschamp's hard-driven style.
But South Carolina's defense has held opponents to 20.2 points a game, giving the Gamecocks a chance to be competitive in games with more high-powered opponents like Texas A&M and Mississippi State.
South Carolina's offense, though, has been a dumpster fire much of the year. The offensive line has not opened holes for the Gamecocks young runners and the Gamecocks' two quarterbacks - senior Perry Orth and freshman Brandon McIlwain - have contrasting, one-dimensional styles.
Orth is a passer who threw for 288 yards Sunday against Georgia, yet struggles to run in the read-option offense. McIlwain, who started three games this season, is a stronger runner who has struggled to complete passes.
''I don't think anyone questions the want to,'' Muschamp said. ''We're just not getting the execution and it's very disappointing for them to not get the results.''
Orth said Muschamp's attempting to fire up players who may be worn down by losing.
''If he believes that all positions are open, you've got to attack every day like you're not going to play,'' said Orth, a one-time walk-on who has started 11 games the past two seasons.
The Gamecocks may have few moves to make on offense. Injured young players in tailback Rico Dowdle and receivers Bryan Edwards and Deebo Samuel were all back on the field this week.
Dowdle had 30 yards rushing on seven carries against Georgia. Edwards and Samuel combined for seven catches and 125 yards while Samuel scored on a 9-yard jet sweep.
There's been loud calls during the fan base to use another freshman at quarterback, highly regarded Jake Bentley. However, Muschamp has wanted to redshirt Bentley, who had scholarship offers from Alabama, LSU and Miami among others.
''We're improving,'' receiver Terry Googer said. ''People don't always see it, but we are.''
Improvement may not be that evident going forward, either.
The second half of the season features a number of land mines where the Gamecocks will be big underdogs, like a home game against No. 9 Tennessee (Oct. 29) and road contests with No. 18 Florida (Nov. 12) and No. 3 Clemson (Nov. 26) to close the season.
''Everyone wants to continue to fight, continue to raise the bar, continue to push our limits,'' Zandi said. ''That's what I've seen and I love it.''
---
AP College Football website: www.collegefootball.ap.org
---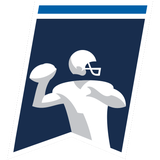 Get more from College Football
Follow your favorites to get information about games, news and more
---