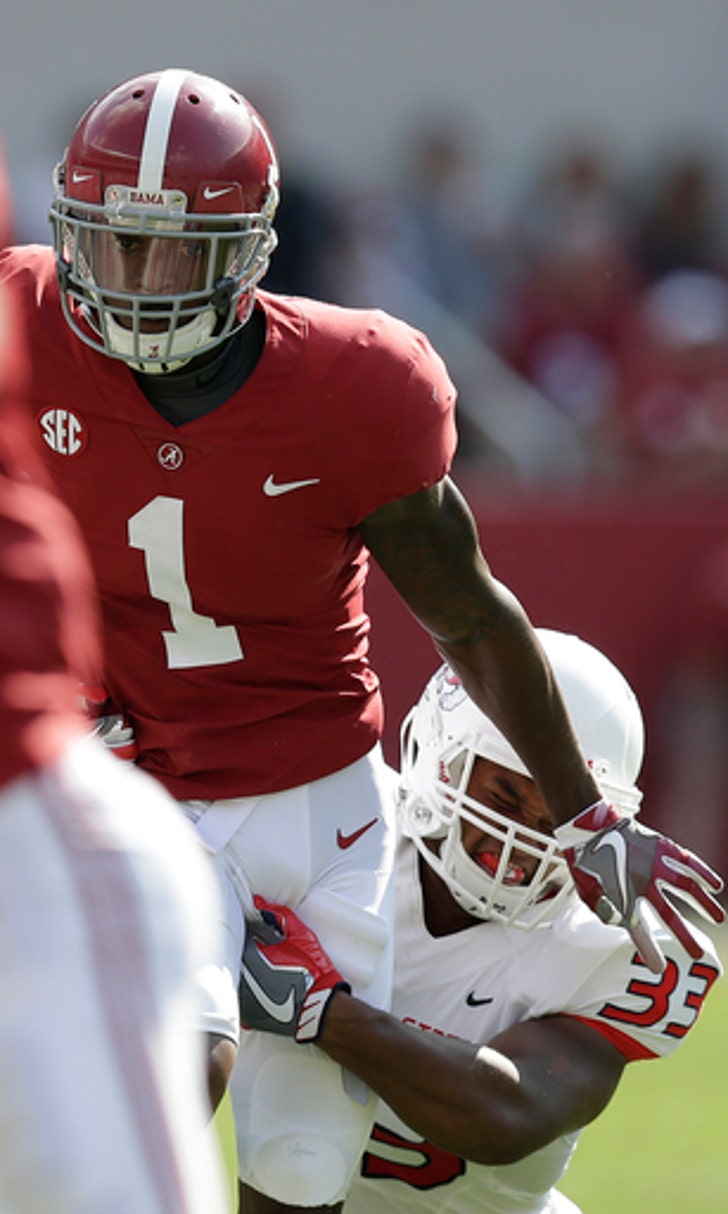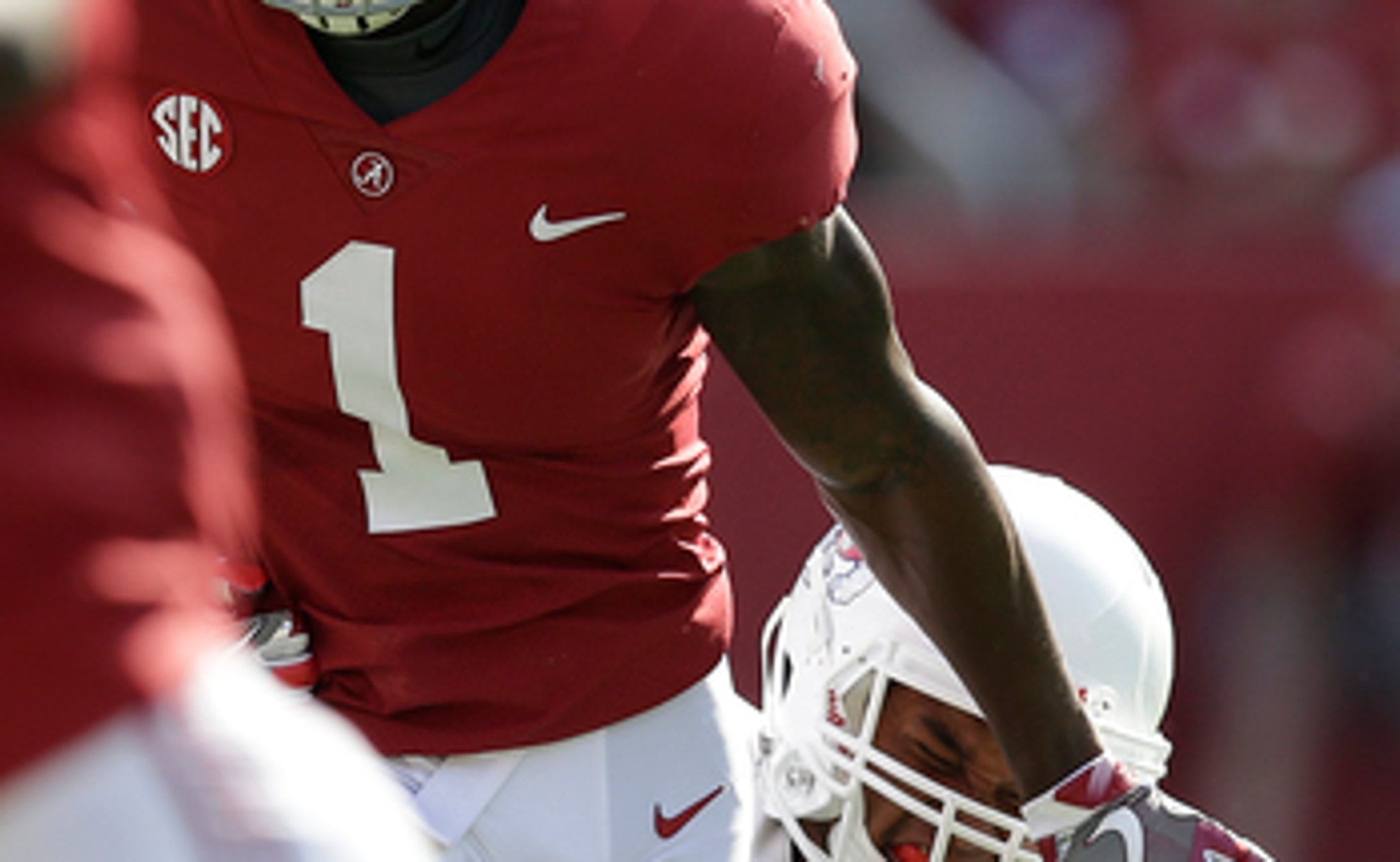 Some offensive playmakers remain TBA for Hurts, Alabama
BY AP • September 11, 2017
MONTGOMERY, Ala. (AP) Alabama tight end Hale Hentges is OK with not getting the ball that often, figuring that means other playmakers are getting their chance.
That hasn't always been the case in the first two games for the top-ranked Crimson Tide, which is still trying to identify, develop or just get the ball more to some of those weapons. Quarterback Jalen Hurts and Alabama should have plenty of options and some time to figure things out before the next big game.
Against Florida State, established go-to guy Calvin Ridley was the only wide receiver to catch a ball. The Tide tried to mix it up early in a blowout of Fresno State, targeting seven different players with passes on the first three series.
Hentges, whose only catch went for a 23-yard touchdown, has a different perspective on the matter.
''When you have such a great offense like this with so many weapons, so many pieces, if you don't get the ball, that's a great thing,'' he said after the 41-10 victory over the Bulldogs. ''A lot of times that means the other people are getting the ball.''
Not always, though. Against Fresno State, Hurts made many of the plays himself, running for 154 yards and two touchdowns with an efficient 128-yard passing performance.
He and backup Tua Tagovailoa did make more of an effort to throw to receivers other than Ridley, who still had team-highs of five catches and 45 yards
With Colorado State visiting Saturday night, Alabama doesn't face another ranked team until No. 23 Tennessee comes to Bryant-Denny Stadium on Oct. 21.
Hurts hasn't had a big passing performance yet, but he's split his production evenly between rushing and throwing.
He has run for 209 yards and two touchdowns, including a 55-yarder. Hurts' passing numbers: 224 yards with two touchdowns and a long of 53 yards.
More importantly, Hurts and Alabama have yet to turn the ball over.
Saban thinks any outside criticism of Hurts' early-season performance is overblown.
''I think different players play winning football in different ways,'' he said on Monday. ''If you want to be critical of a guy for rushing for 154 yards and think he should not do that so he can pass more, then that's up to you. You can do that if you want. But we did pass for 192 yards and I think that's the kind of balance that we want to create.''
The receiving corps doesn't have a lot of experience beyond Ridley, though Cam Sims and Robert Foster are both seniors.
Freshman receivers Henry Ruggs III and Jerry Jeudy each had their first college catch against Fresno State. Fellow freshman DeVonta Smith has played in both games but doesn't have a reception.
Sims said there are plenty more catches to come from among that trio.
''Be on the lookout for them,'' he said. ''They're great. Just know that, they're some great players. They can do anything. Slot receivers, outside receivers, make a dude miss, go over the top of somebody. Man. (They) look better than me when I was a freshman.''
Damien Harris and fellow tailback Bo Scarbrough are established performers who haven't had breakout games yet, or needed them. Hurts has nearly doubled Harris' 105 rushing yards while Scarbrough has 76.
There's never been a question about Hurts' running ability.
''I think that he thinks he is (a running back) sometimes, but he can do it all,'' Harris said. ''He's a true talent. Everybody knows how special of a player he is and how dynamic of a playmaker he is. We are lucky to have someone like that as our quarterback.''
---
For more AP college football coverage: http://collegefootball.ap.org and https://twitter.com/AP-Top25
---
---