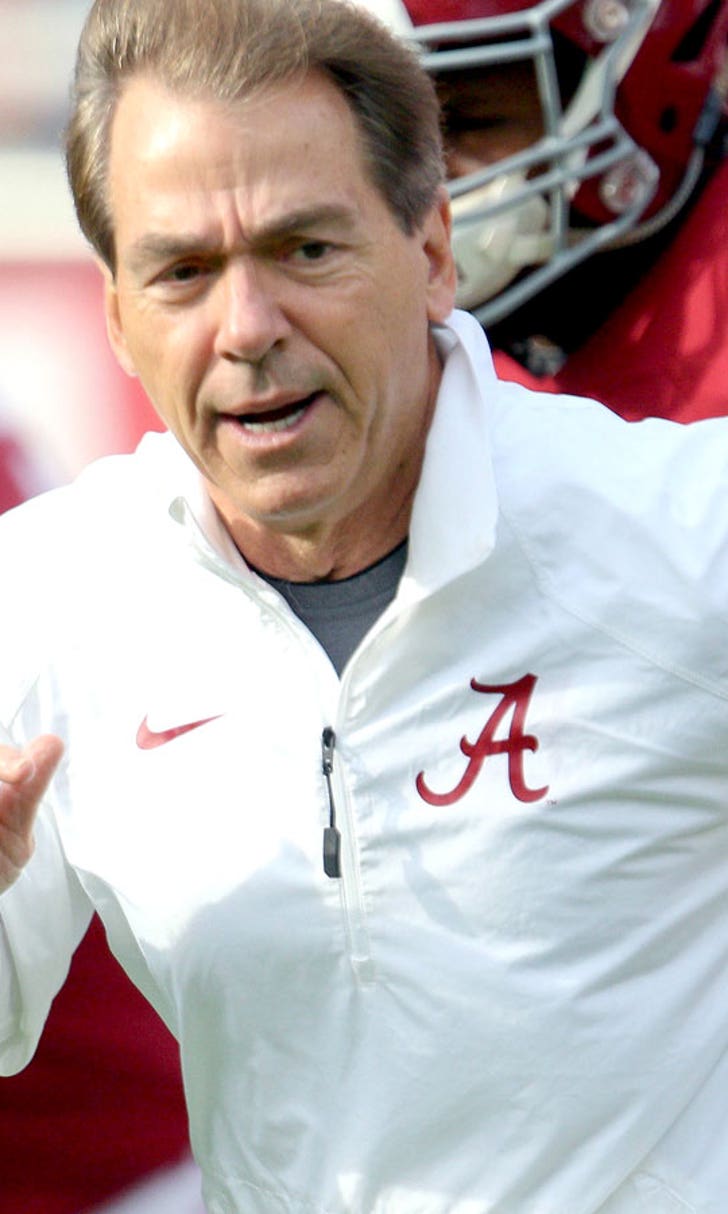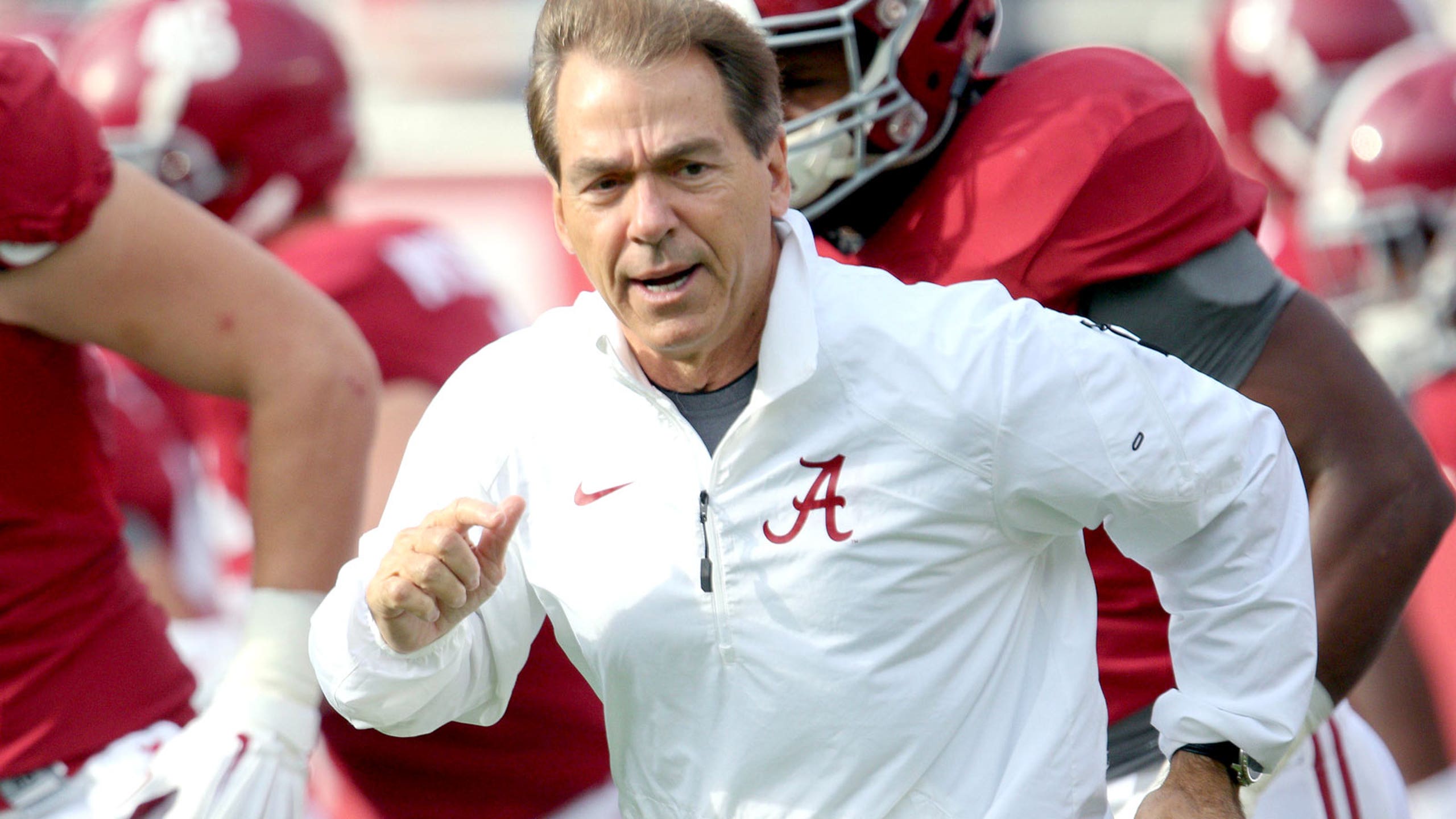 Saban clears air on Texas job once and for all
BY foxsports • July 30, 2015
The talk of Nick Saban leaving Alabama for Texas is one story that never seems to completely go away. With a new biography on the revered Crimson Tide coach soon to hit bookshelves, new details have emerged about what really happened between Saban and Texas. 
At a recent booster event in Florida, Saban came forth with information he hopes will finally kill any and all rumors surrounding his potential move to Austin.
"I have an agent (Jimmy Sexton), which most coaches have, and when somebody is interested in you, they call your agent, which they did," Saban said, according to TideSports.com. "The agent calls you, and you tell the agent 'I'm interested' or 'I'm not interested.' So (Sexton) called me about 15 times about Texas, and every time he called I said I'm not interested in talking to them, and I never will be. That's the story. He did his job, I did my job."
So, according to Saban, Texas did reach out to his agent several times and his agent simply relayed the information, as is his job to do so. 
After Saban's infamous "I'm not going to Alabama" press conference while the coach of the Miami Dolphins, some people will never trust the coach's words again. But Saban will turn 64 this season and the likelihood of him leaving the Crimson Tide for any job outside of a television studio becomes less likely each and every passing day. 
(h/t TideSports.com)
---
---