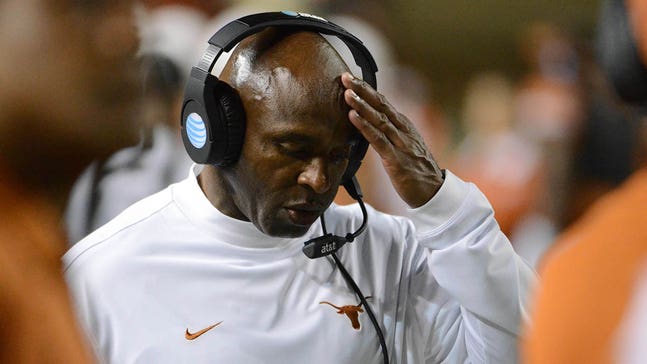 Report: Strong cussed out his assistants for getting outcoached
Published
Nov. 2, 2015 11:48 a.m. ET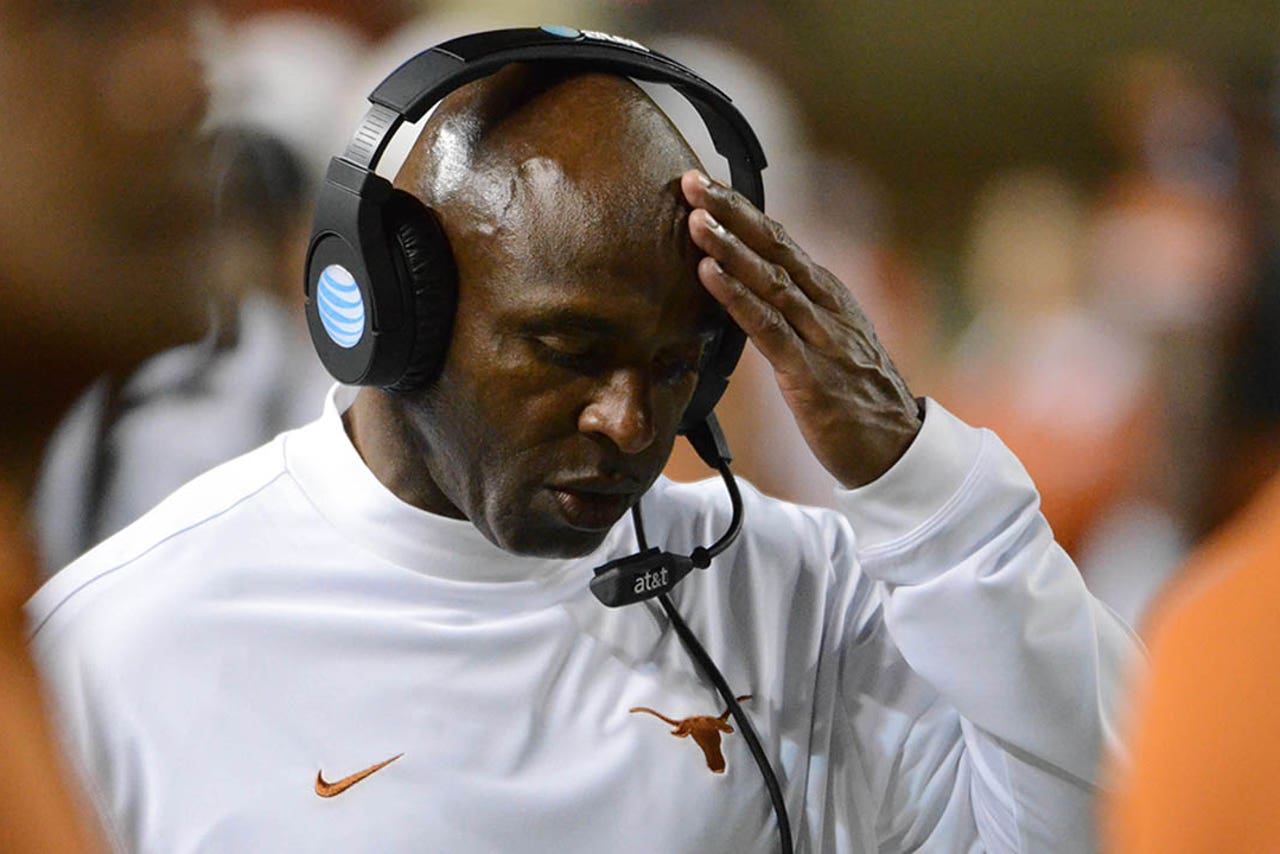 Just when it seemed the ship had been righted, the Texas Longhorns appear to be ramming into icebergs again.
If Texas collars weren't tight enough following Saturday's 24-0 embarrassment at Iowa State, now comes a report from Austin American-Statesman columnist Kirk Bohls that Charlie Strong cussed out his assistants after the game for getting outcoached.
The Longhorns played sluggishly and disinterested on both sides of the ball, producing just 204 yards of total offense while allowing 426 yards to an offense that ranks seventh in the 10-team Big 12.
Texas, now 3-5 and 2-3 in the Big 12, had seemed to turn the proverbial corner under Strong with the inspiring win over Oklahoma at the Cotton Bowl followed by a gritty, physical win against Kansas State. The Longhorns had a chance to string together three consecutive victories and get to .500.
That didn't happen, and has been the case for the Longhorns all season, they do things to the extremes. The Iowa State whitewashing dropped them to 0-3 in road games, getting outscored 112-10 in the process.
Then came Strong's postgame press conference when he, presumably, unintentionally said Miami as a team Texas had lost to earlier in the season. Of course, Texas has not played Miami, or any team from Florida for that matter. But last week the former Florida Gators defensive coordinator did laugh off a report that he would listen to Miami if it called about it its coaching vacancy.
Strong said he wasn't interested in the Hurricanes job because at Texas he has the best job in the world.
It certainly seems fair to wonder at this point if the pressures to win quickly at Texas are starting to weight on Strong.
---
---