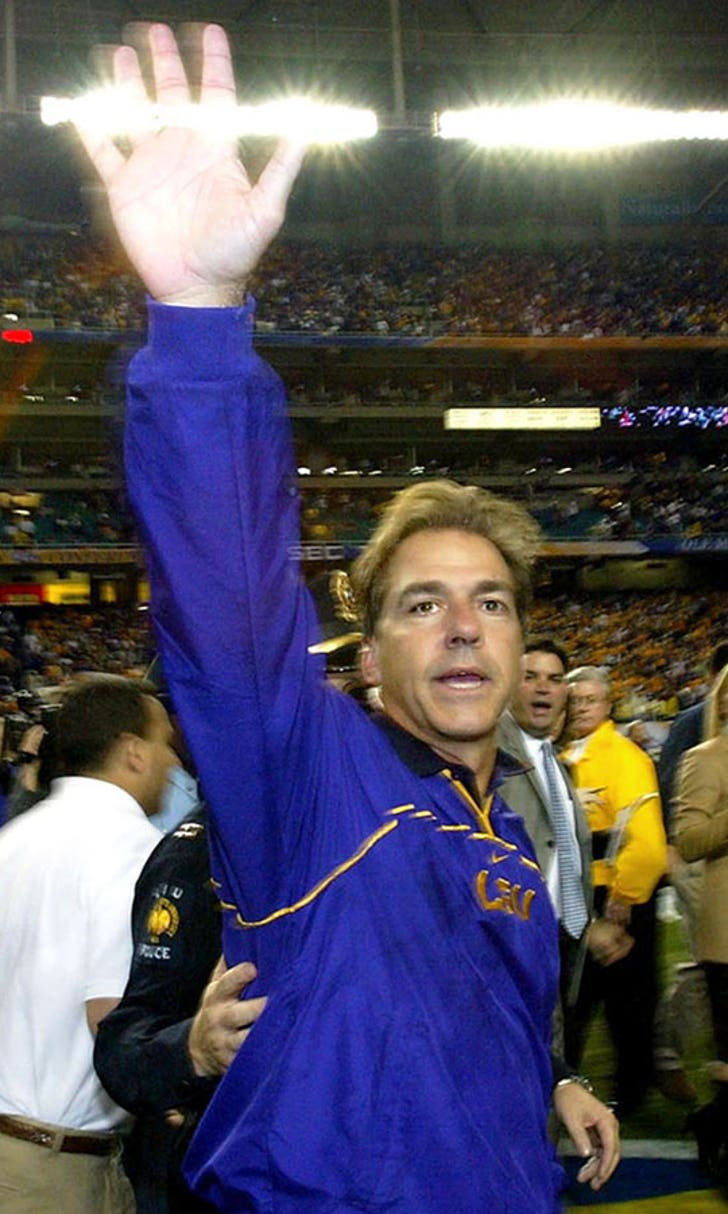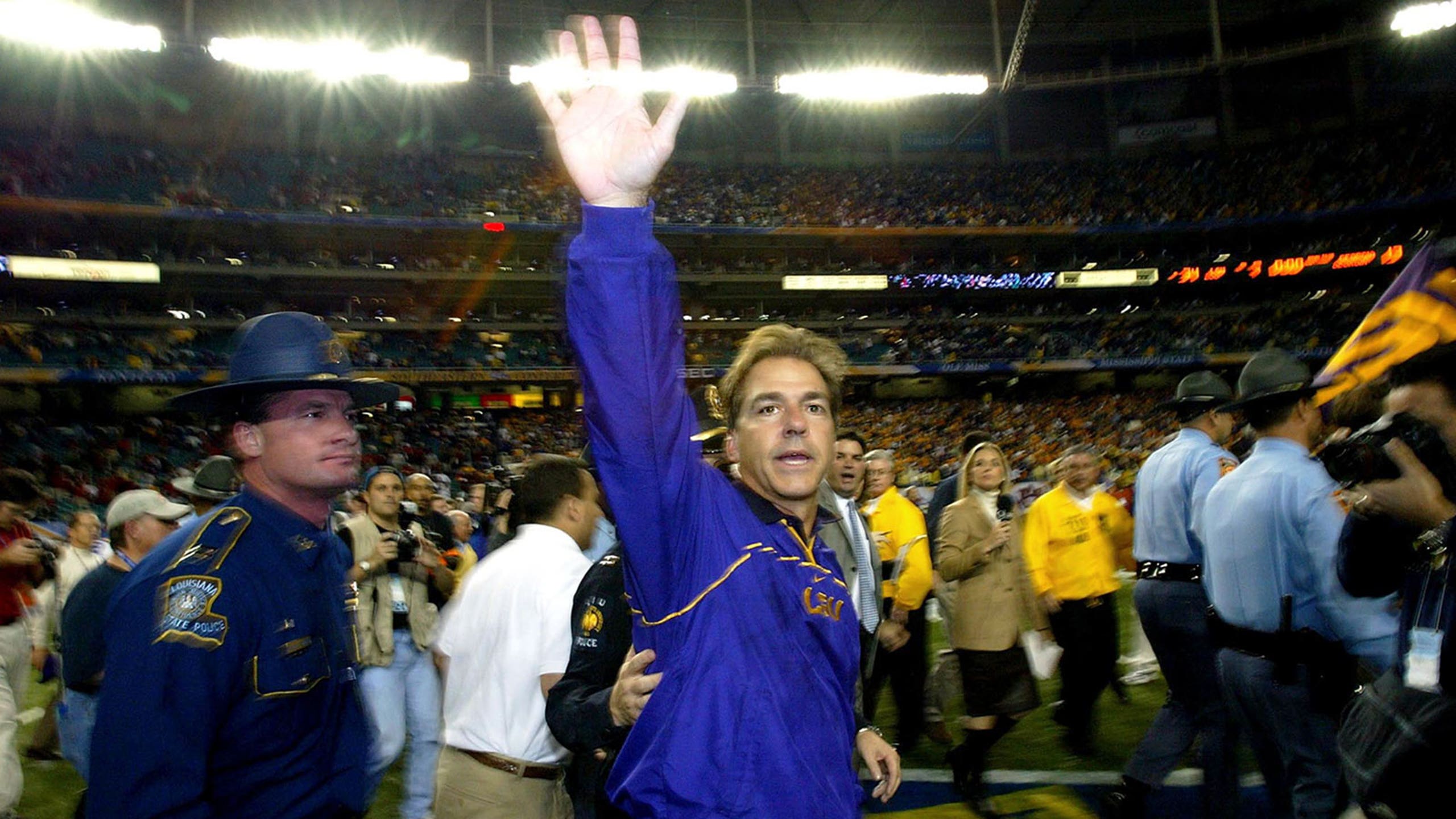 Report: Saban nearly stayed at Michigan State after taking LSU job
BY foxsports • July 25, 2015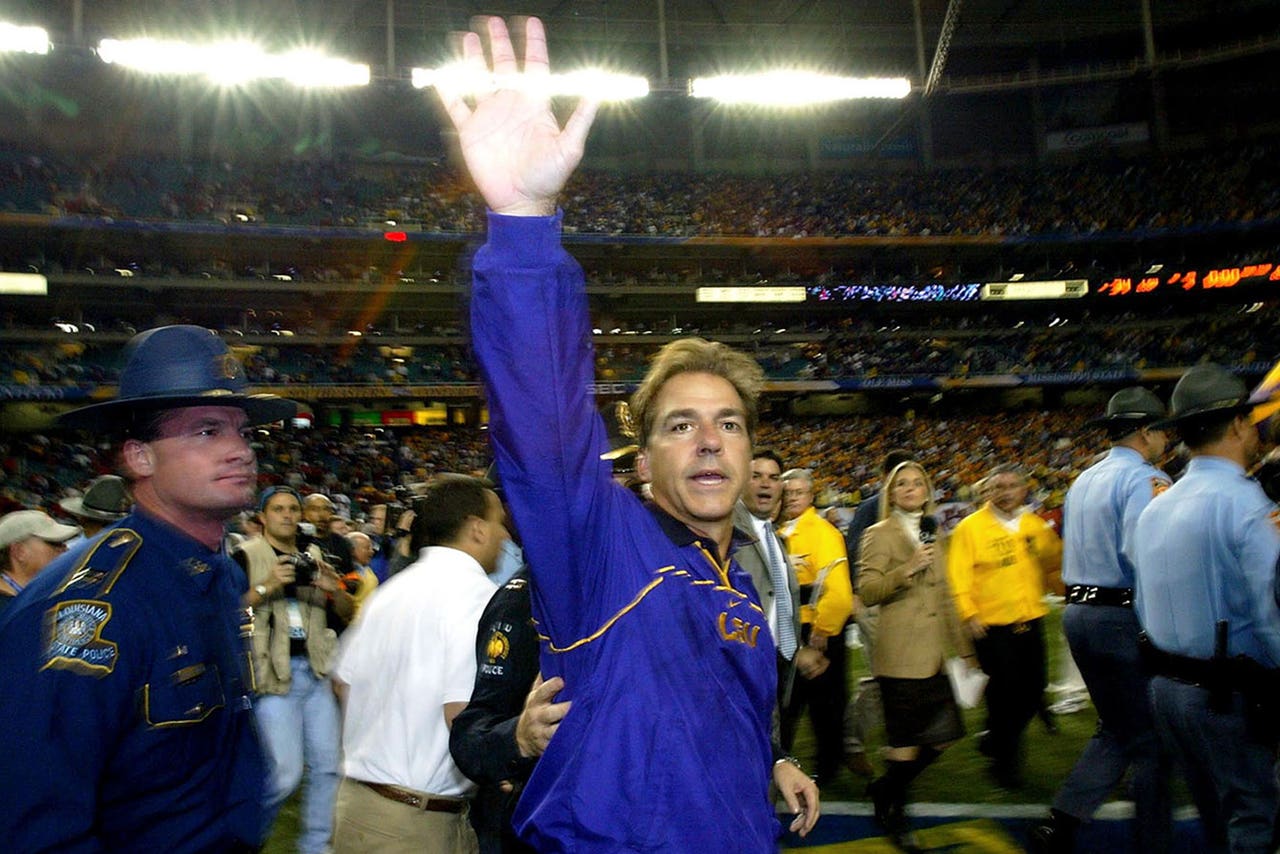 Nick Saban has been one of the biggest names in college football for more than a decade, and Michigan State is coming off of one of the best two-year runs in the history of its football program. 
While Saban won four national titles from 2003-12, the Spartans spent most of the first decade of the 21st Century trying to figure out how to emerge from mediocrity. 
Would that wait have been necessary if Saban had stayed in East Lansing instead of taking the head coaching job at LSU after the 1999 season? 
It's impossible to say for sure now, but a new book reveals his exit from the Big Ten almost didn't happen. 
Yes, Saban made it to Baton Rouge after agreeing to become the coach of the Tigers, but former MSU athletics director Clarence Underwood told author Monte Burke for a new book about Saban that the coach began to have second thoughts. 
Burke quotes Underwood (via The Detroit Free Press) as saying he got a 5:30 a.m. call from Saban in Tiger Land expressing his regrets. 
"He just said, 'I made a mistake, and I want to come back.' He said he was lonely," Underwood recalls in the forthcoming book, "Saban: The Making of a Coach."
"He was crying."
A member of the LSU search committee that brought Saban south agreed MSU's president might have been able to lure the coach back to the Big Ten, but he wasn't able to reach the coach soon enough. 
And the rest is history, both for the Big Ten and the SEC. 
(H/T The Detroit Free Press)
---
---