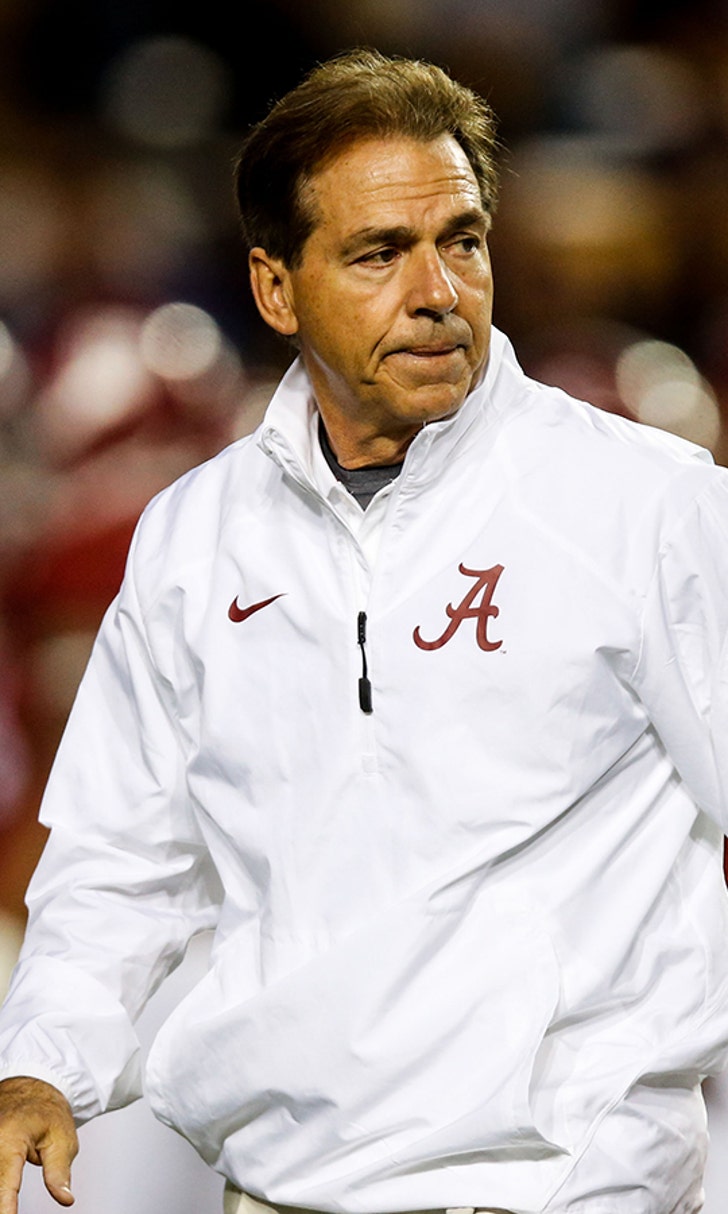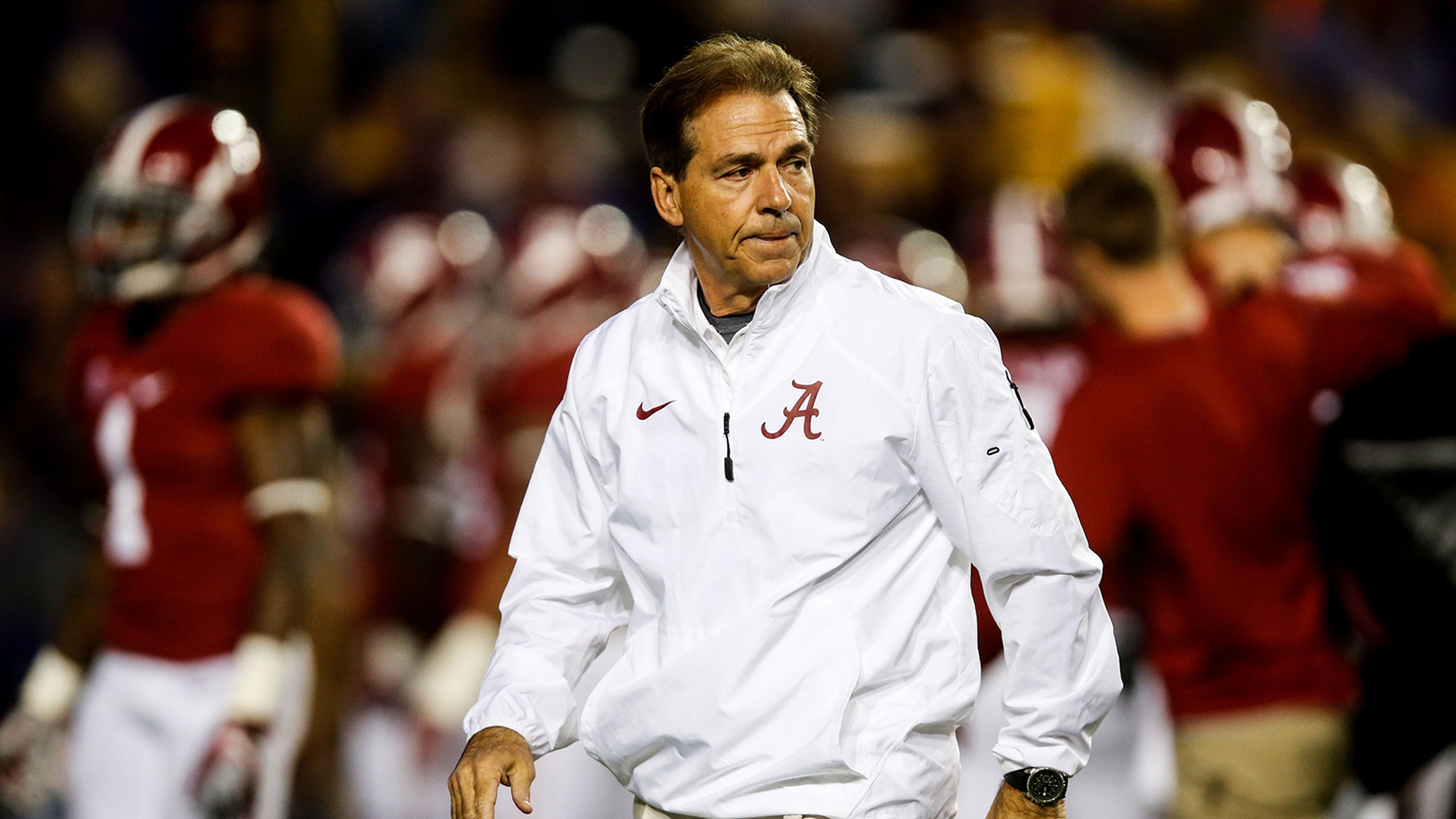 Recruiting graphic shows Alabama's full 2012 offense in NFL
BY foxsports • June 14, 2015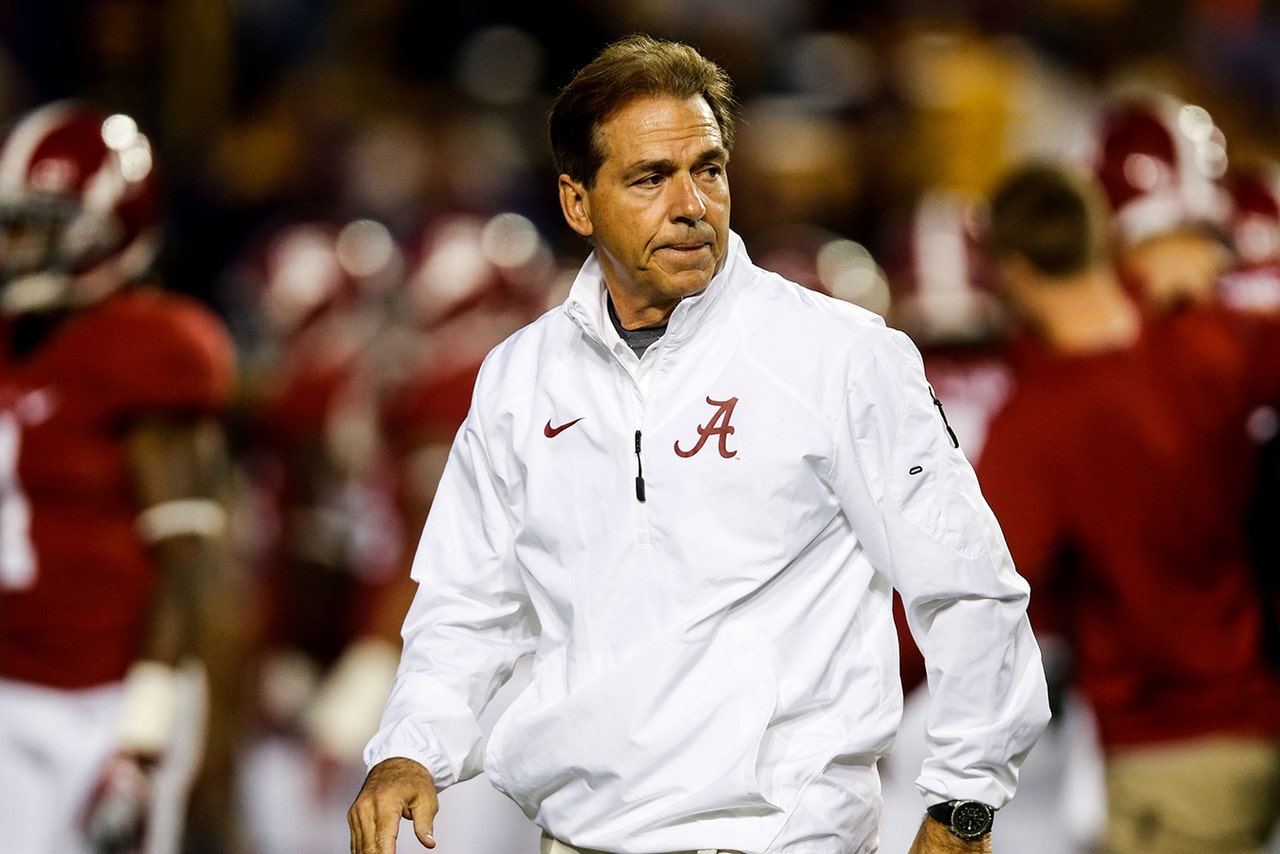 That phrase has become an Alabama recruiting pitch of late, which wouldn't be particularly interesting if not for the graphic Alabama running backs coach Burton Burns tweeted out along with that slogan last week.
The screenshot, taken from the Tide's 2012 season opener against Michigan, can be seen below. And while it's taken from a typical sideline camera angle, what's interesting isn't the play being run of the personnel on the field but rather the labels ... or what they indicate.
That's 11 players on offense for Alabama, all of whom are currently playing in the NFL, with their teams identified in the key to the right. That's right: 11 for 11.
And now you see why Nick Saban has brought in five consecutive classes ranked No. 1 overall by at least one of the major recruiting services. There are a lot of coaches who can credibly say, "I can get you to the next level," but there aren't many who can credibly say, "I get (basically) everybody to the next level."
Image credit: Derick E. Hingle-USA TODAY Sports
---
---