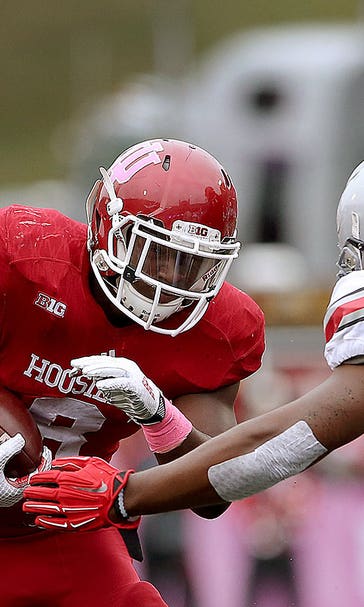 Potential NFL draft sleepers from the Big Ten
BY foxsports • February 21, 2016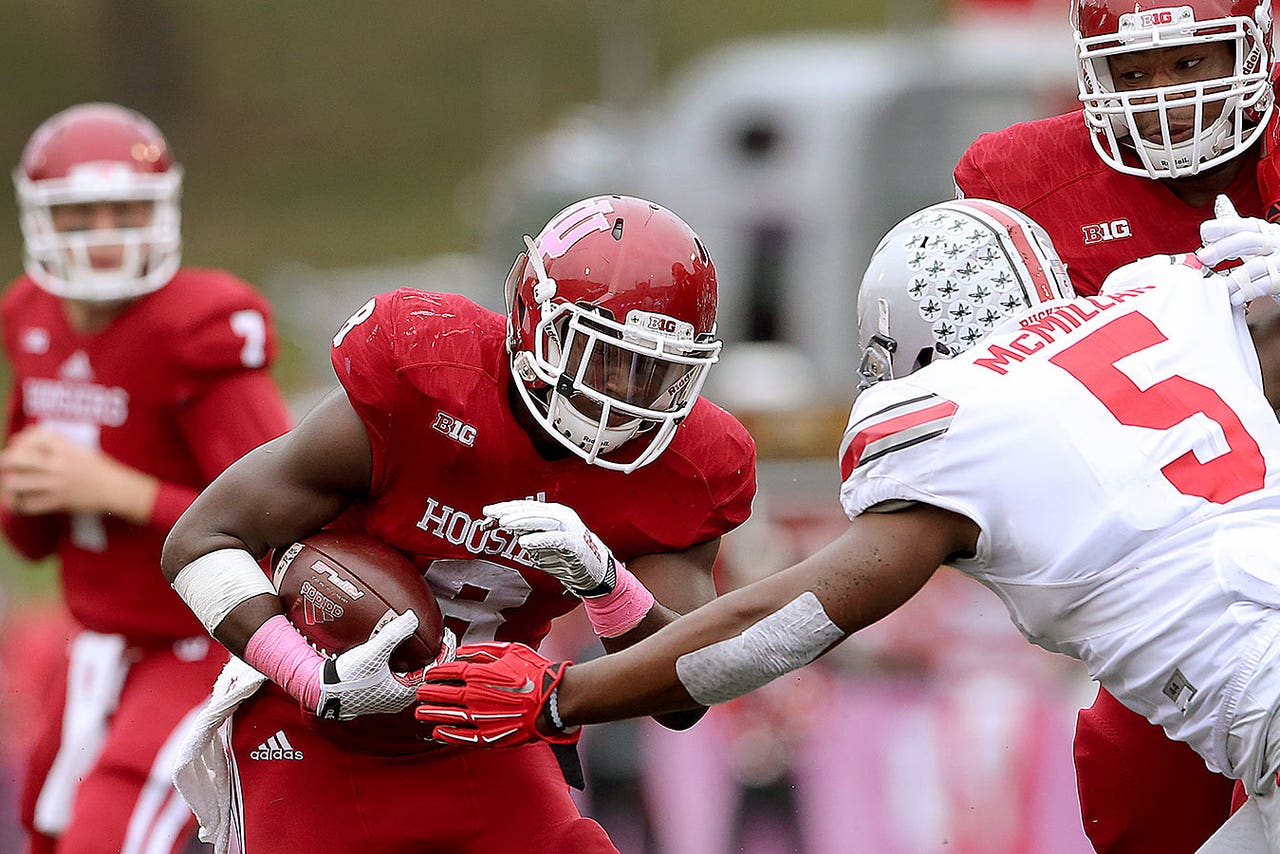 After one of its strongest years on the field in a while, will the Big Ten have a big showing at the NFL Draft this spring?
The league has a lot of premium talent available, but it could be a deep draft for the conference, too.
After listing the players we see as most likely to be taken early, we take a crack at the ones who might not hear their names called on the first day or two of the draft but still have the potential to make fans of their new teams very happy.
Worth noting: All potential sleepers are not created equally. Some might have had a hard time generating headlines during their careers while others might be productive college players who have to convince NFL teams they can replicate those performances at the next level.
Either way, we're not betting against any of them finding a way to make an impact in the NFL.
Josh Ferguson, RB, Illinois
The sad state of Illinois football during Ferguson's four years in Champaign led to his getting less attention than he probably deserved, but he did leave some intriguing tape for NFL teams to find.
He missed most of October with an injury and finished the season with 988 combined rushing and passing yards in nine games.
For his career, the 5-foot-10, 195-pounder had 2,586 yards rushing and caught 168 passes for 1,507 yards with 26 combined touchdowns.
He also returned punts and kicks during his career and could project as a Julian Edelman-type at receiver or Gio Bernard if a team elects to try him at running back.
Ferguson has great open-field quickness and acceleration with the ability to make tacklers miss and break arm tackles in traffic.
He could be a big steal for a team in need of a utility offensive player.
He is among the invitees to the NFL Scouting Combine.
Joshua Perry, LB, Ohio State
A three-year starter at linebacker, Perry has proven production over time but isn't the biggest name at his position coming out of Columbus this year.
That distinction belongs to Darron Lee, who looks like a versatile potential playmaker whose best football could still be ahead of him.
At 6-foot-4 and 254 pounds, Perry is a different kind of player than Lee, who generally played to the wide side of the field while Perry did more of the dirty work inside the tackle box.
Perry was second on the team in tackles this year with 105 after leading the national champions in stops in 2014.
He notched 7.5 tackles for loss, including 3.5 sacks, in 2015 and broke up three passes.
After one year as a starter at SAM linebacker, Perry moved to WILL in Ohio State's 4-3 defense in 2014 and '15. He could play inside in the NFL, but his body type makes him look like a prototypical 3-4 linebacker.
Perry is a big, rangy athlete who can rush the passer and showed the ability to stay with running backs and tight ends in pass coverage.
A highly regarded team leader, Perry is a physical tackler and cerebral player.
Carl Nassib, DE, Penn State
Nassib may have to reprove himself on the draft circuit after winning nearly every major national defensive lineman award in 2015.
He was a unanimous All-American, but unlike Penn State tackle Austin Johnson, you won't see Nassib's name on NFL.com analyst Daniel Jeremiah's top 50 prospects. He is not among Mike Mayock's top five defensive ends, either.
Being doubted is likely of no concern to Nassib, though, who built himself from a walk-on to one of the best defensive linemen in the nation over five years at Penn State. 
He might not have elite athleticism, but at 6-foot-7 and a listed 272 pounds, he has a good burst off the line and strong, heavy hands. He can get around the edge but probably lacks the type of change-of-direction teams are looking for in an early pick.
However, Nassib's frame looks like it can handle a lot more good weight, and his work ethic was proven in college. Those things and his great production last fall despite being hampered late in the season by injuries make him worth taking a look at as a value pick in the middle rounds.
Jack Allen, C, Michigan State
A two-time All-American, Allen was the glue for a Michigan State offensive line hit hard by injuries through much of his senior season.
When both starting tackles were out, he held his own at left tackle despite not having the ideal frame for that position. He also showed off an impressive stiff-arm move when he took a handoff and ran for a touchdown in a regular-season-ending rout of Penn State, so he has plenty of athleticism.
A strong, stout blocker at the point of attack, Allen is regarded as a brainy player who makes those around him better.
His 6-foot-2, 296-pound frame means he won't be playing on the edge in the NFL, but he also started five games at guard so there is plenty of position versatility for him.
Big Ten fans should know plenty about Allen, but he doesn't play the sexiest position when it comes to NFL evaluations.
Jordan Howard, RB, Indiana
A transfer from UAB, Howard had an immediate impact with the Hoosiers despite missing the equivalent of 4.5 games with injury.
He was named first-team All-Big Ten after finishing the regular season second in the conference with 134.8 yards per game on the ground
He went over 150 yards in a game five times and had two 200-yard games.
At UAB, Howard was an all-conference running back in 2014 after running for 1,587 yards for the Blazers, who did not field a team last season.
The 6-foot-1, 230-pound Howard is a big, physical runner who can move the chains. He might not burn up the track, but he has good forward lean and will break arm tackles and fall forward for more yardage.
He also has a knack for powering through gaps inside and out in Indiana's zone running game.
Nate Sudfeld, QB, Indiana
Sudfeld had a strong senior year after missing half of his junior season with an injury to his non-throwing shoulder.
At 6-foot-6 and 240 pounds, Sudfeld has an NFL frame and an adequate arm.
Though he was overshadowed by some of the other big-name quarterbacks in the Big Ten last season, Sudfeld was arguably the league's best late in the season.
A team captain, he was named the conference offensive player of the week in each of the last two weeks of the season as he completed 41 of 64 passes for 735 yards and accounted for 10 touchdowns. He was picked for the all-conference third team after leading the league in passing yards (3,184), passing efficiency and yards per attempt (8.8) during the regular season.
Although he played in an up-tempo spread offense in college, Sudfeld fits the pro-style QB mold with good size, solid arm strength and accuracy. He will not go early in the draft, but could be an excellent developmental prospect.
---
---